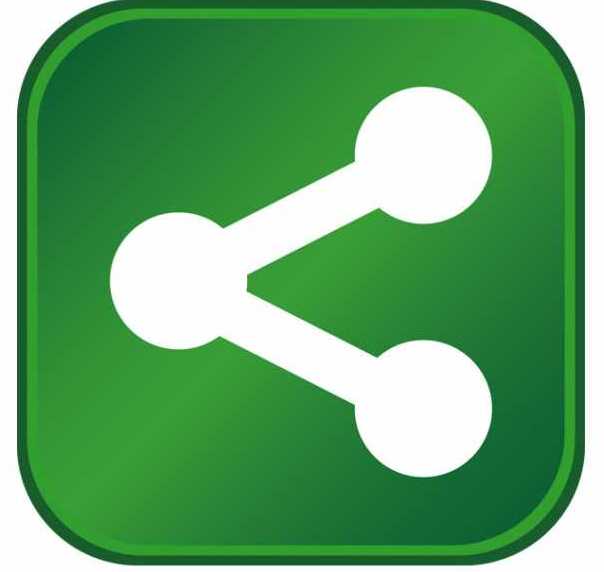 New York City Economic Development Corporation (NYCEDC) announced the closing of a lease amendment with Baldor Specialty Foods which will allow the fresh produce and specialty food distributor to expand its facility in the Hunts Point neighborhood in the Bronx by 100,000 square feet, strengthening the area's robust food and beverage distribution network. The Hunts Point Food Distribution Center is one of the largest in the world and includes the Hunts Point Terminal Produce Market, the Hunts Point Cooperative Meat Market, the New Fulton Fish Market, and parcels leased to companies including Baldor, Anheuser-Busch, Krasdale Foods, and Dairyland, a subsidiary of Chef's Warehouse. The nearly $20 million expansion, funded entirely by Baldor, will create 350 new quality jobs in addition to 400 jobs the company has created since moving to the Food Distribution Center in 2007. The expansion will allow Baldor to grow its fresh cuts manufacturing operation and increase its distribution to customers across the City and metropolitan region, including restaurants, hotels, retail food stores, corporate kitchens, nursing homes, hospitals and schools. The project will also serve to promote regional food distribution, adding capacity to Baldor's current operation that already serves over 50 local farms and partners by distributing 40,000 cases of local product into the regional food system each week during peak season.  
"Baldor's expansion represents an incredible opportunity here for our rapidly expanding restaurant and culinary sector to link up with food manufacturing right in the Bronx," said Deputy Mayor for Housing and Economic Development Alicia Glen. "We are thrilled to support it, and are making strategic investments that will support the continued growth of Hunts Point."  
"Hunts Point is home to one of the largest food distribution centers in the world, and Baldor Specialty Foods' significant investment and expansion will create hundreds of more quality, local jobs for the people of the Bronx," said NYCEDC President Maria Torres-Springer.  "Baldor and the rest of the Hunts Point markets are a hub for food distribution and a center for good jobs, enhancing New York City's connections to regional food networks and bringing fresh produce to dinner tables across all five boroughs."  
"This expansion solidifies our Bronx location as the headquarters of Baldor Specialty Foods," said TJ Murphy, owner and CEO of Baldor Specialty Foods. "We are proud to make this investment in the Bronx, to strengthen our commitment to Hunts Point, and to continue to be a strong supporter of the area's overall economic development."
"It is exciting to have Baldor Specialty Foods expand their operations and create new jobs in Hunts Point," said United States Senator Kirsten Gillibrand. "Baldor is known for their fresh, local sourcing from farms across New York State. This will further distribute healthy fresh food options into the regional food system."
"It's great to see the expansion of Baldor Specialty Foods, continuing the growth of the Hunts Point neighborhood," said Bronx Borough President Ruben Diaz Jr. "Baldor Specialty Foods' expansion helps assure that Hunts Point remains competitive, lowering the costs for the consumers, creating hundreds of new jobs while generating greater revenue for the Bronx. I want to thank the New York City Economic Development Corporation for helping make this possible."
 "As one of the largest wholesale food markets in the world, the Hunts Point Food Distribution Center generates billions of dollars in revenue and employs more than 8,000 New Yorkers," said New York State Senator Jeff Klein. "I congratulate Baldor Specialty Foods and the New York City Economic Development Corporation on their recent agreement to expand Baldor's distribution center. This expansion will significantly boost our local economy and create hundreds of jobs across the Bronx. I look forward to working together with Baldor and the NYCEDC as we fight to combat unemployment and lift up our families and communities."
"The expansion of Baldor Foods to make its home in Hunts Point is another sign that the Bronx is where businesses want to be," said New York State Senator Ruben Diaz.  "Baldor Foods' investment will not only help their company expand through New York's communities, but the hundreds of jobs that will be created will benefit many families here in the Bronx.  I look forward to working with Bronx elected officials and businesses to keep our community growing and our families a strong part of the work force."
Currently, Baldor occupies a 193,000 square foot warehouse distribution facility with over 1,000 employees located on 13 acres in the Hunts Point Food Distribution Center, which it leases from the City.  The lease amendment will allow Baldor to expand its facility and relocate its parking spaces to the adjacent Halleck Industrial Development site. Baldor was selected through a public Request for Proposals issued in 2013. The project is consistent with the goals of the Hunts Point Vision Plan to catalyze food-related industrial uses and create local jobs.
The majority of Baldor's current employees are Bronx residents. To fill the jobs generated by this project, Baldor will utilize NYCEDC's HireNYC program to create a targeted hiring plan. HireNYC is a free City program that connects the City's workforce development services to economic development projects to provide job access to local, low-income New York City residents. NYCEDC will work in partnership with the Department of Small Business Services and the Bronx Workforce1 Career Center to source and screen local candidates for the available positions.
Together, approximately half of the food in New York City stores and restaurants passes through the NYCEDC-managed Hunts Point Food Distribution Center. The cluster of wholesale markets sits on 329 acres and support 115 private wholesalers that employ more than 8,000 people. In March 2015, Mayor Bill de Blasio announced the City will invest $150 million over 12 years to enhance the capacity of the Hunts Point Food Distribution Center, strengthen existing businesses, and attract new entrepreneurs, generating nearly 900 construction jobs and approximately 500 permanent jobs.
About NYCEDC
New York City Economic Development Corporation is the City's primary vehicle for promoting economic growth in each of the five boroughs. NYCEDC's mission is to stimulate growth through expansion and redevelopment programs that encourage investment, generate prosperity and strengthen the City's competitive position. NYCEDC serves as an advocate to the business community by building relationships with companies that allow them to take advantage of New York City's many opportunities. Find us on Facebook or follow us on Twitter, or visit our blog to learn more about NYCEDC projects and initiatives.
About Baldor Specialty Foods  
Since beginning as part of the iconic Greenwich Village retail store, Balducci's, Baldor has maintained its original promise – curating and delivering the best ingredients from around the world.  For 25 years, it has served the food industry using cutting edge logistics to create a seamless customer experience. Its commitment to service and quality has made it the first choice in distribution for a diverse list of industry leaders that includes hotels, restaurants, hospitals and nursing homes.  With warehouses in New York, Boston and Washington, D.C., it is one of the largest importers and distributors of fresh produce in the Northeast and Mid-Atlantic regions. Through the new baldorfood.com, its clients can research products, discover the stories behind its farm partners and place orders with unprecedented levels of convenience and transparency. Baldor employs over 1,000 people in its Bronx warehouse and supports a variety of charitable organizations.