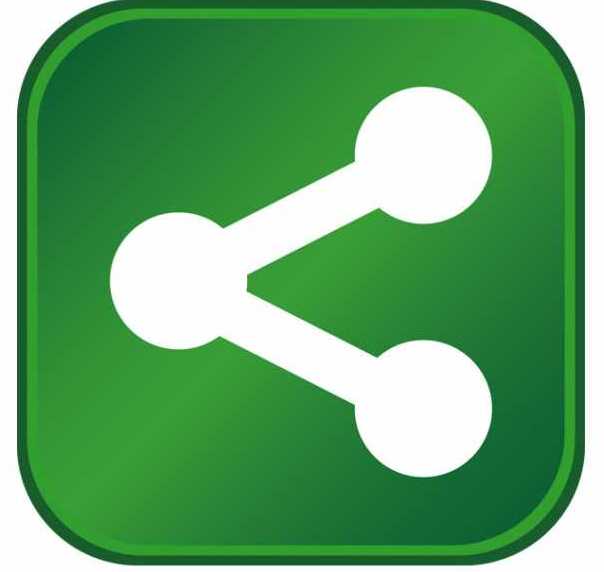 Governor Andrew M. Cuomo announced that DuPont Nutrition & Health is expanding its operations at Eastman Business Park in Monroe County. The company will expand its facility as part of its overall plan to increase probiotics production capacity in the United States. The on-site development will result in the creation of 48 new jobs and an additional 56 jobs will be retained.
"DuPont's decision to expand its manufacturing operations in Rochester is a testament to the area's growing business climate and top-notch workforce," Governor Cuomo said. "By supporting the expansion of this global innovative company, new jobs will be created for men and women across the region to continue our efforts in moving the Finger Lakes forward."
A multiphase project that is currently underway, DuPont Nutrition & Health expects the majority of expansion work at the Eastman Business Park to be completed in the second half of 2018. The company will connect to the sewer system at the business park as part of the project.
In order to encourage DuPont Nutrition & Health to expand its operations in New York, Empire State Development has offered up to $1.5 million through an Upstate Revitalization Initiative grant in return for job commitments. Monroe County also is considering offering incentives for the expansion plan. In November of 2016, DuPont announced that it would expand its U.S. probiotics production capacity through a significant investment in a multiphase plan, totaling over $100 million.
The DuPont facility manufactures probiotics for food, beverages and dietary supplements. In addition to its Howaru® product range, which includes Howaru® Protect and Howaru® Restore, DuPont has a wide range of other probiotics in its portfolio.
Matthias Heinzel, DuPont Nutrition & Health President, said, "The Rochester facility is an important part of our global probiotics program and we are grateful to our employees here, the community and the state of New York for their ongoing support. Our business combines in-depth knowledge of food and nutrition with current research and expert science to deliver unmatched value to the food, beverage and dietary supplement industries. The work we do in Rochester plays a critical role in helping us provide those solutions."
Charles Burden, DuPont Nutrition & Health Rochester Plant Manager, said, "DuPont has been part of the Rochester community for over 30 years and we are extremely proud of our workforce, which has allowed us to achieve amazing growth in our probiotics business. Our success is due to many factors, including the support of the community and the state of New York, but most importantly the talent we have and are able to tap into due to the many fine area colleges and universities, as well as the overall experience we find in the Rochester area. These are exciting times for DuPont Nutrition & Health and we look forward to our continued relationship with the Rochester area."
Empire State Development President, CEO & Commissioner Howard Zemsky said, "Our Finger Lakes Forward economic development plan is supporting innovative businesses like DuPont Nutrition & Health, which is creating and retaining more than a hundred jobs while contributing to sustainable economic growth throughout the region."
State Senator Joe Robach said, "It is critically important that businesses not only call Rochester home but that they continue to grow once here; this is why I am pleased with today's announcement that DuPont Nutrition & Health have chosen to expand their facility at Eastman Business Park. As a part of the Rochester business community for over 30 years, I am encouraged that DuPont will continue to call our community home as they create and retain 100 jobs in our region."
Monroe County Executive Cheryl Dinolfo said, "The expansion of DuPont Nutrition & Health at Eastman Business Park is proof that Monroe County is open for business and our local economy is thriving. I'm proud that this expansion will create 48 new jobs and as County Executive, I look forward to continuing our legacy as a destination for businesses with the infrastructure and resources necessary to encourage impactful, long-term growth."
Rochester Mayor Lovely Warren said, "I so pleased that DuPont Nutrition and Health has decided to expand, and I would like to thank them for their continued investment in Rochester. Investments by Governor Cuomo and New York State are fueling the growth of both Eastman Business Park and the agriculture and food industry in Rochester. This announcement will create jobs for our citizens, and by doing so, create safer neighborhoods and better educational opportunities."
Dolores Kruchten, President of Eastman Business Park and Vice President of Eastman Kodak Company, said, "We are so glad to have an important company like DuPont Nutrition & Health in Eastman Business Park. While the assets of the park have helped DuPont grow, DuPont success, in turn, strengthens the park and the entire Rochester community. As DuPont Nutrition & Health increases its use of the power plant, industrial sewer system and other utilities, the park's infrastructure becomes more effective and valuable. Manufacturing revenue generated by DuPont and the nearly 100 companies at the park make EBP a regional stronghold for manufacturing and development."
FLREDC Co-Chairs, Monroe Community College President Anne Kress and Wegmans Food Markets CEO Danny Wegman said, "Supporting the growth of innovative companies like DuPont Nutrition & Health is a key priority for the Finger Lakes Regional Economic Development Council and the region's Finger Lakes Forward Initiative. DuPont Nutrition & Health's decision to locate in our region is another great example of the agriculture and food ecosystem that is flourishing here. Our focus on recruiting and retaining food production companies is driving our economic development."
This latest project builds on the success story that is the rebirth of Eastman Business Park. EBP, the site where Kodak began manufacturing photographic film and paper more than a century ago, has been repurposed to aid with reinvigorating the region. Today, the campus supports over 95 companies, employing over 6,000 people. Besides Kodak and NY-BEST, businesses such as ON Semiconductor, SiGNa Chemistry, Harris, Carestream and LiDestri Food and Drink call EBP home.
For more information about DuPont Nutrition & Health click here.
Accelerating Finger Lakes Forward
Today's announcement complements "Finger Lakes Forward," the region's comprehensive blueprint to generate robust economic growth and community development. The state has already invested more than $3.4 billion in the region since 2012 to lay the groundwork for the plan – investing in key industries including photonics, agriculture and food production, and advanced manufacturing. Today, unemployment is down to the lowest levels since before the Great Recession; personal and corporate income taxes are down; and businesses are choosing places like Rochester, Batavia and Canandaigua as a destination to grow and invest in.
Now, the region is accelerating Finger Lakes Forward with a $500 million state investment through the Upstate Revitalization Initiative, announced by Governor Cuomo in December 2015. The state's $500 million investment will incentivize private business to invest well over $2.5 billion – and the region's plan, as submitted, projects up to 8,200 new jobs. More information is available here.​