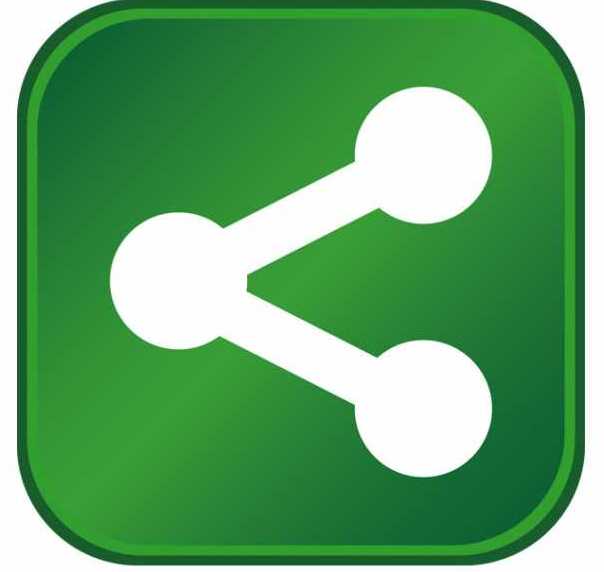 Governor Andrew M. Cuomo announced Gotham Greens, a global pioneer in the field of urban agriculture and a leading regional producer of local vegetables and herbs, opened its newly built 60,000 square-foot facility located on Jamaica Avenue in the Hollis section of Queens.
"Gotham Greens' expansion into Queens is creating jobs and offering New Yorkers' greater access to healthy, locally grown produce," Governor Cuomo said. "By partnering with local businesses that utilize energy-saving practices, we are helping them expand their operations while growing the economy, and building a sustainable future for New Yorkers."
The massive facility nearly triples the amount of award-winning, local produce Gotham Greens can provide to New York Tri-State area consumers, and together with its new, nearly two-acre rooftop greenhouse in Chicago, it represents an almost 400 percent expansion of Gotham Greens' business overall.
The New York State Energy Research and Development Authority provided $1 million in funding towards the project to expand the greenhouse and help Gotham Greens reduce its energy consumption. These funds helped pay for the installation of high-efficiency lighting, cooling and automated crop production systems. Energy efficiency is a major component of Governor Cuomo's Reforming the Energy Vision (REV) to build a clean, resilient and affordable energy system for all New Yorkers, as the State works to reduce energy use in buildings by 23 percent by 2030.
New York State Empire State Development is also providing Gotham Greens with up to $152,000, in Excelsior Jobs Program Tax Credits in exchange for Gotham Greens' commitment to create and sustain a minimum of 46 full-time jobs through 2024. They are currently at 40 full time jobs and expect to exceed 50 in the next few months.
Richard Kauffman, Chairman of Energy and Finance for New York said, "Clean energy growth is a critical component of Governor Cuomo's energy vision and, through this project, Gotham Greens was able to utilize energy-efficient technologies as it expands services to the local community. New York is committed to building a clean energy economy, and this greenhouse facility is another step to achieve that goal."
Gotham Greens CEO Viraj Puri said, "Opening this new state-of-the-art greenhouse facility in the middle of winter underscores the innovative story of Gotham Greens. Never before have consumers in our marketplace been able to get locally grown produce this fresh at this time of year. After the recent record breaking blizzard, our freshly harvested produce was on supermarket shelves the very next day. We greatly value Governor Cuomo and New York State's recognition and support of our innovative business model and industry-leading greenhouse facilities to advance our shared goals of economic development, environmental stewardship and job creation."
John B. Rhodes, President and CEO, NYSERDA said, "This innovative project uses advanced energy-efficient technologies to help Gotham Greens reduce its energy usage and costs, while increasing crop production. It demonstrates the impact that energy efficiency projects can have on economic development and job growth as they advance Governor Cuomo's energy vision."
Howard Zemsky, President, CEO & Commissioner of ESD said, "By building rooftop greenhouses, Gotham Greens creates an oasis of agriculture in the city, producing local vegetables and herbs for the New York City Tri-State market. This project is creating dozens of full-time jobs and provides a year-round source of fresh, local produce."
Gotham Greens' pesticide-free produce is grown using ecologically sustainable methods in 100 percent clean energy-powered urban rooftop greenhouses. Providing retail, restaurant and institutional customers with year-round, local supplies of produce, the company received the 2015 Martha Stewart's "American Made" award. Founded in 2009 in Brooklyn, Gotham Greens is privately held, employs over 120 people, and operates over 170,000 square feet of rooftop greenhouses across four facilities in New York City and Chicago.
Through its proprietary growing methods, Gotham Greens yields up to 30 times more crop per acre than conventional agriculture. In addition, Gotham Greens eliminates the food waste and environmental footprint linked to shipping produce long distances, and the company's comprehensive food safety program minimizes the risk of food-borne pathogens, including E coli, Salmonella and Listeria.
About Reforming the Energy Vision
Reforming the Energy Vision (REV) is New York Governor Andrew M. Cuomo's strategy to build a clean, resilient and affordable energy system for all New Yorkers. REV is transforming New York's energy policy with new state-wide initiatives and regulatory reforms. REV will grow the state's clean energy economy, support innovation, ensure grid resilience, mobilize private capital, create new jobs, and increase choice and affordability for energy consumers. REV places clean, locally produced power at the very core of New York's energy system. This protects the environment and supports the State's goal to reduce greenhouse gas emissions by 40% while generating 50% of its electricity from renewable energy sources by 2030. Successful initiatives already launched as part of REV include NY-Sun, NY Green Bank, NY Prize, K-Solar, and a commitment to improve energy affordability for low-income communities. To learn more about REV, visit www.ny.gov/REV4NY and follow us @REV4NY.