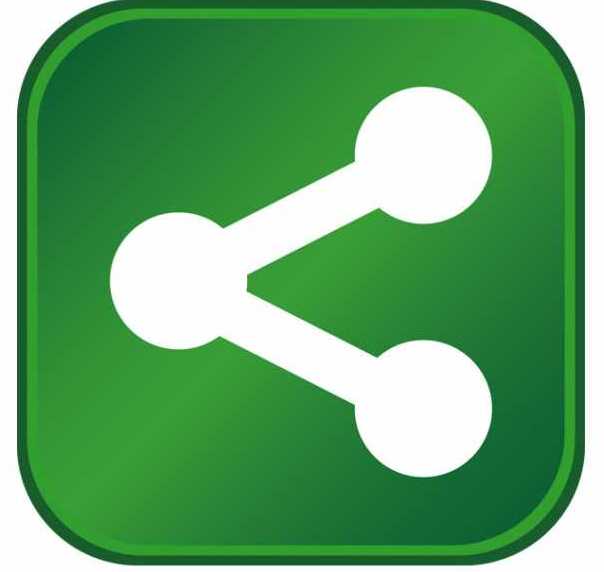 Muller Quaker Dairy, a joint venture between PepsiCo, Inc. and Theo Muller Group, announced the opening of its new state-of-the-art yogurt manufacturing facility in Batavia, New York. The new facility, which will employ approximately 180 people, will serve as a national production and distribution center for Muller yogurt, which launched in select regional markets in 2012.
The facility opening was celebrated by United States Senator Charles E. Schumer, PepsiCo Chairman and CEO Indra Nooyi, Theo Muller Group owner Theo Muller, and various New York state and local officials.
"PepsiCo continues to perform at an extremely high level while simultaneously transforming our portfolio for the future and strengthening our position in high-growth food and beverage categories. We have invested over many years to expand our global nutrition offerings in ways that allow us to capitalize on new growth opportunities, and the new Muller Quaker Dairy facility demonstrates continued progress against this key business priority," said PepsiCo's Nooyi. "The Theo Muller Group is a tremendous partner whose deep dairy expertise has allowed our joint venture to enter the U.S. market with a delicious product that our consumers absolutely love. Thanks to the support of Senator Schumer and other leaders at the state and local levels, Muller Quaker Dairy has found a great home here in Batavia."
"I am thrilled to be here in Batavia as PepsiCo and the Theo Muller Group open one of the country's largest yogurt production facilities. The Muller Quaker Dairy operation will massively benefit New York's dairy producers and it has helped to make New York State the nation's yogurt capital," said Senator Schumer. "I have long fought to provide communities throughout New York, like Genesee County, with the federal resources and infrastructure they need to land new jobs and attract new employers. This event speaks to what those efforts can achieve. The future is bright here at the Genesee Valley Agri-Business Park, where I know that Muller Quaker Dairy and other companies, can grow, create jobs and thrive."
"Expanding our brand from Europe to the U.S. has been a long-time goal," said Theo Muller. "We are proud to partner with PepsiCo on this important business venture and we look forward to years of success in this country."
As the fastest-growing dairy category in the U.S., yogurt is a $6.2 billion industry that continues to climb.* Muller Quaker Dairy will help satisfy increasing demand for value-added dairy products in the U.S., where per capita consumption of yogurt is generally less than half that of Europe.**
The more than 350,000 square foot facility will have three production lines initially, which can produce more than 120,000 cups of yogurt per hour. The facility can accommodate up to eight production lines with room for future expansion. The company is targeting LEED certification for the facility, which would make it the largest LEED-certified dairy manufacturing plant in the world.
The facility sits on 82-acres of land in what has become one of the most concentrated milk producing and processing regions in the country. Muller Quaker Dairy will source milk for the yogurt products locally. Products manufactured at the plant will include Muller® Corner®, Muller® Greek Corner® and Muller® FrutUp™ varieties.
Formed in 2011, the Muller Quaker Dairy joint venture brings together the complementary strengths of two successful global companies.
·         PepsiCo brings scale as the largest food and beverage business in the U.S. and has leading innovation-driven research and development programs, a robust go-to-market system, and superior marketing and brand recognition across its portfolio of 22 billion-dollar brands.
·         The Quaker Oats Company, a unit of PepsiCo, brings one of the most trusted brands in the world and is known for wholesome breakfast and snack foods that provide nutritional benefits throughout the day.
·         Theo Muller Group has decades of category-leading innovation and dairy expertise, having grown to become Germany's largest privately held-dairy business, and one of Europe's most well-known yogurt producers.
During the ceremony, U.S. Senator Schumer, Indra Nooyi and Theo Muller opened a giant ceremonial Muller Corner Crunchy Granola, led a collective Muller FrutUp yogurt toast and officially unveiled the Muller Quaker Dairy building sign to mark the grand opening of the new facility. They were joined by state and local government and community dignitaries, Batavia community representatives, members of local and national dairy organizations and employees.
For more information, visit www.mullerquaker.com, Facebook www.facebook.com/mullerquaker or Twitter www.twitter.com/mullerquaker.
For video of the event, visit http://youtu.be/veBt9sz2oFM.
MULLER is a registered trademark of the Muller Group and is used under license. QUAKER is a trademark of The Quaker Oats Company and is used under license.
*Source: Mintel Group Ltd. Yogurt and Yogurt Drinks, U.S. 2012
**Source: Euromonitor International's Passport data, U.S. and Western Europe, 2012
About Theo Muller Group
Theo Muller Group is a German multinational dairy company, headquartered in Luxembourg, which has been producing popular yogurt and other products for more than 100 years. Founded as a family dairy farm in 1896 by Ludwig Muller, today his grandson Theo owns the hugely successful business. www.muellergroup.com.
About The Quaker Oats Company
The Quaker Oats Company, headquartered in Chicago, is a unit of PepsiCo, Inc., one of the world's largest consumer packaged goods companies. For more than 130 years, Quaker's brands have served as symbols of quality, great taste and nutrition. Holding leadership positions in their respective categories, Quaker® Oats, Quaker® Rice Cakes and Quaker Chewy® Granola Bars are consumer favorites. For more information, please visit www.QuakerOats.com, www.Facebook.com/Quaker or follow us on Twitter @Quaker.
About PepsiCo, Inc.
PepsiCo is a global food and beverage leader with net revenues of more than $65 billion and a product portfolio that includes 22 brands that generate more than $1 billion each in annual retail sales. Our main businesses – Quaker, Tropicana, Gatorade, Frito-Lay and Pepsi-Cola – make hundreds of enjoyable foods and beverages that are loved throughout the world. PepsiCo's people are united by our unique commitment to sustainable growth by investing in a healthier future for people and our planet, which we believe also means a more successful future for PepsiCo. We call this commitment Performance with Purpose: PepsiCo's promise to provide a wide range of foods and beverages from treats to healthy eats; to find innovative ways to minimize our impact on the environment by conserving energy and water and reducing packaging volume; to provide a great workplace for our associates; and to respect, support and invest in the local communities where we operate. For more information, please visit www.pepsico.com.