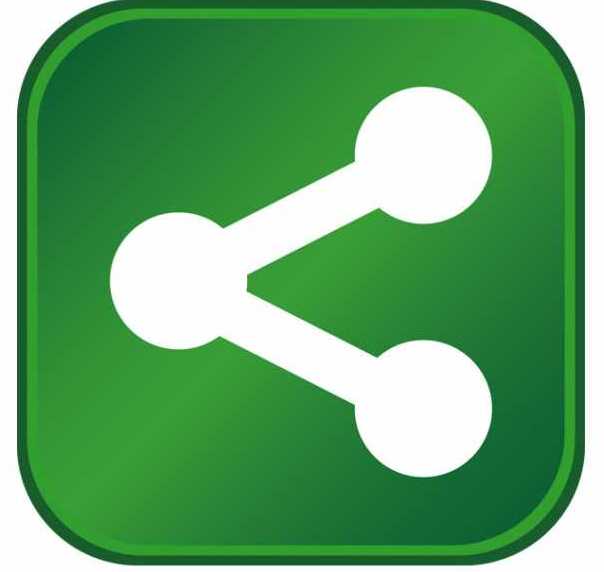 The Hershey Company announced that the world's most technologically advanced chocolate making facility – a $300 million investment in Hershey, PA, that positions the company for its next 100 years of global growth – is officially "open for business."
The new facility features proprietary, state-of-the-art technology never before used in the manufacture of confectionery. The new technology was developed specifically for the plant, including highly automated, large-scale Hershey's Kisses Chocolate operations. The plant's advanced Information Technology systems include automated, real-time diagnostics systems to help keep operations running smoothly 24 hours a day.
The expanded West Hershey facility is one of the company's largest capital investments and represents one of the largest construction projects in Pennsylvania in two decades. The formal opening highlights Hershey's strategy to grow its business globally while remaining true to its heritage and values, grounded in more than a century of chocolate making and confectionery innovation in Hershey, PA.
"Today, we are celebrating our proud Pennsylvania heritage, the growing popularity of Hershey products in global markets, our continuing investments in productive technology and our great workers who make it possible to enjoy these iconic products," said John P. Bilbrey, President and CEO, The Hershey Company.
"Hershey employees built this dynamic business during the first century of chocolate making in Hershey starting in 1905. Today, we honor each of those individuals and our history and applaud those who designed, built and operate our Factory of the Future. They continue to produce the finest chocolate confectionery right here in Hershey, PA, where it all began. Together, we are securing the next century of growth for this iconic company."
As a major employer in the state, the West Hershey plant is expected to contribute more than $1 billion to the economy of Pennsylvania over the next five years through supplier contracts, payroll and related spending.
Pennsylvania Governor Tom Corbett commented, "I am working as Governor to ensure there is a job for every Pennsylvanian that wants one and an educated Pennsylvanian for every one of those jobs. I am proud the Commonwealth was able to partner with Hershey as they grow, evolve, create jobs, train great employees and continue their commitment to Pennsylvania's prosperity."
Investing in Pennsylvania to Grow Globally
The new 340,000 sq. ft. expansion at West Hershey is located less than two miles from the company's original chocolate factory opened in 1905 by Milton Hershey. Key features include:
• the latest manufacturing technology and proprietary candy manufacturing equipment that speeds production, delivers consistent high quality and provides the opportunity to produce new products in the future.
• high-speed, high-tech new production lines with the capacity to support Hershey's growing business now and well into the future. This includes the most technologically advanced, automated chocolate syrup production lines in the world.
• new Hershey's Kisses Chocolate lines that can produce more than 70 million Hershey's Kisses Chocolates per day.
The expansion is Pennsylvania's single largest manufacturing investment since the construction of the original West Hershey plant in 1991. The new development infused $70 million into the Pennsylvania economy and created more than 300 construction jobs.
The plant's workforce includes about 700 employees who transitioned from the original Hershey plant on East Chocolate Ave. – the company's oldest facility, which ran continuously from 1905 until its retirement in April 2012.
Hershey's manufacturing presence and investments bring significant economic benefit to the local and regional economies:
• Hershey's $300 million investment is the largest direct investment by a food manufacturer in Pennsylvania in the last 20 years. Hershey's Project Next Century included about $25 million in materials and supplies sourced in Pennsylvania.
• With 4,800 employees in Pennsylvania, 8,800 in the United States and 14,000 worldwide, The Hershey Company is the third-largest manufacturer in the state.
• Hershey trained approximately 700 employees to prepare them to work in the plant's high-tech manufacturing environment.
• The West Hershey plant includes stainless steel corn syrup and fresh milk silos with the capacity to hold millions of pounds of fresh ingredients. All of the silos were manufactured in Lancaster County, PA.
Building on Hershey's Innovation Heritage
More than a century ago, Milton S. Hershey revolutionized the chocolate industry by making chocolate an affordable treat and building a company focused on delighting consumers. The new West Hershey plant continues Milton Hershey's passion for using innovation, technology and inspiration to make great candy accessible, affordable and delicious.
Work on the latest expansion began with groundbreaking in September 2010 and was completed on schedule earlier this year. The construction used 17,000 yards of concrete, equivalent to a 65-mile long sidewalk. Contractors installed 600 tons of reinforcing steel, 10 miles of utility piping and 1,900 gallons of paint.
"The West Hershey facility is a testament to the commitment and dedication of our tremendous plant employees," said Terry O'Day, Senior Vice President, Global Operations. "I am proud of how our people have adapted quickly and recognized the opportunities provided by the latest technology. They contribute directly to improved quality, speed and efficiency. They truly represent the manufacturing employees of the future, operating one of the most technologically advanced candy factories in the world."
The plant represents major investments in logistics, computer technology and employee facilities. State-of-the-art, computer-controlled manufacturing processes include software and machinery developed and adapted by Hershey's production line operators and managers. The new plant continues Hershey's tradition as one of the few chocolate manufacturers to use fresh, liquid milk to ensure consistent high quality. There is also a fresh almond roasting plant onsite.
The plant also continues The Hershey Company's commitment to sustainability and the environment. The building expansion was a "Zero Waste to Landfill" (ZWL) construction project and the plant will continue to operate as a ZWL plant.
The expansion at West Hershey is the largest component of Project Next Century – a program to modernize and upgrade Hershey's global supply chain and ensure a competitive cost structure. Other recent investments in Hershey, PA, include $50 to $75 million in upgrades to distribution and administrative facilities.
West Hershey is one of the company's eight manufacturing sites in the United States. Locations include: Hazleton, PA; Stuarts Draft, VA; Memphis, TN; Lancaster, PA; Robinson, IL; Ashland, OR. and the Reese's plant in Hershey, PA.
About The Hershey Company
The Hershey Company (NYSE: HSY) is the largest producer of quality chocolate in North America and a global leader in chocolate and sugar confectionery. Headquartered in Hershey, PA, The Hershey Company has operations throughout the world and approximately 14,000 employees. With revenues of more than $6 billion, Hershey offers confectionery products under more than 25 brand names, including such iconic brands as Hershey's, Reese's, Hershey's Kisses, Hershey's Bliss, Hershey's Special Dark, Kit Kat, Twizzlers, Jolly Rancher and Ice Breakers. Hershey also offers premium and artisan chocolate products under such brands as Scharffen Berger and Dagoba through the Artisan Confections Company, a wholly owned subsidiary. The company is focused on growing its presence in key international markets such as China and Mexico while continuing to build its competitive advantage in the United States and Canada.
For more than 100 years, The Hershey Company has been a leader in making a positive difference in the communities where its employees live, work and do business. Corporate Social Responsibility is an integral part of the company's global business strategy, which includes goals and priorities focused on fair and ethical business dealings, environmental stewardship, fostering a desirable workplace for employees, and positively impacting society and local communities. Milton Hershey School, established in 1909 by the company's founder and administered by Hershey Trust Company, provides a quality education, housing, and medical care at no cost to children in social and financial need. Students of Milton Hershey School are direct beneficiaries of The Hershey Company's success.