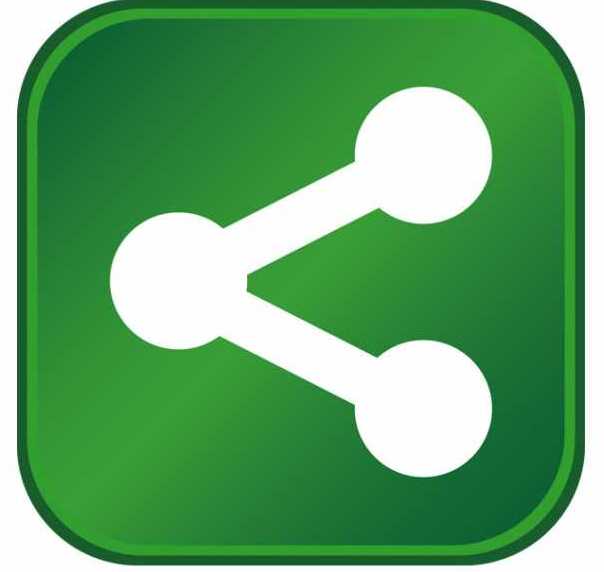 Ruiz Food Products, Inc., a producer of leading frozen Mexican food and snack products, has selected Florence County for its newest manufacturing facility - its first on the East Coast. The $55 million investment is expected to generate more than 500 new jobs over the next several years.
Ruiz Foods, which is based in Dinuba, Calif., is expanding into the Southeast region through the acquisition of a state-of-the-art facility in Florence. Renovation of the former Heinz facility - located in the Pee Dee Touchstone Energy Commerce City park - is scheduled to begin immediately, and the company plans to begin manufacturing a variety of its nationally distributed El Monterey® and Tornados® products in 2015.
El Monterey®is the flagship frozen Mexican food brand for Ruiz Foods and the number-one-selling brand of frozen Mexican food in the United States. Products include burritos, tamales, breakfast burritos and Mexican snacks. Tornados® is a top-selling snack available at convenience stores.
Governor Nikki Haley will join company officials and local economic development leaders for a formal announcement event at the facility on Tuesday, June 17.
Once the facility is renovated and equipped, initial manufacturing operations are expected to begin in 2015.
Over the next several years as the facility scales up to full production, Ruiz Foods will employ more than 500 team members. Employment opportunities will include positions in plant management, building and manufacturing equipment maintenance, facilities management, cold storage, food preparation and assembly, quality assurance, mechanical and electrical maintenance and repair, stocking and inventory, shipping and receiving, accounting, clerical, administrative, and janitorial. Employment opportunities through the company will be listed online later this year.
Ruiz Foods also operates manufacturing facilities in California and Texas and currently employs about 2,400 team members in the U.S.
The Coordinating Council for Economic Development approved job development credits related to the project.
QUOTES
"Our expansion strategy included establishing a manufacturing facility on the East Coast. Our products are in high demand with significant growth on the East Coast; and for us at Ruiz Foods, it's all about customer service. After conducting an initial search, we quickly narrowed our choice to this facility in Florence, South Carolina. My compliments to the State of South Carolina, the people of Florence County and the Florence County Economic Development Partnership - their enthusiasm, cooperation, and flexibility made it possible to make our decision quickly." - Rachel P. Cullen, president and CEO of Ruiz Food Products, Inc.
"We are extremely excited to have this opportunity to become a member of the Florence community and believe our tradition of commitment to our Team Members and the community will be a natural fit. Our corporate culture promotes an open door policy, regular communication meetings, on-site and off-site training, a birthday club, opportunities for internal advancement, competitive wages and benefits, community involvement - a family environment. Our core values include safety, integrity, respect, quality, innovation and teamwork." - Kim Ruiz Beck, chairman of Ruiz Food Products, Inc. and daughter of co-founder, Fred Ruiz
"Ruiz Foods choosing Florence County for their first facility on the East Coast is a big deal for this local community and for the state as a whole. We share their commitment to quality and customer service, and celebrate their decision to invest $55 million and create more than 500 new jobs." - Governor Nikki Haley
"In South Carolina we are known for making things and making them well. Ruiz Foods joins a roster of top companies producing household brand names in our state, and we look forward to continuing our successful partnership." - Secretary of Commerce Bobby Hitt
"I could not be more thrilled with Ruiz's announcement...which is another testament to the continued strength of South Carolina agriculture. This announcement represents untold opportunities for South Carolina farmers, who are the very backbone of our state's thriving economy. I thank Ruiz for their investment in our state, and look forward to the opportunity of showcasing Certified South Carolina products in grocery stores and living rooms across America!"-Commissioner of Agriculture Hugh Weathers
"Once again, Florence County has proven its dedication to grow and prosper economically. This announcement marks an important milestone in the history of Florence and we are extremely excited to be selected as the location for Ruiz Foods' major expansion. We have no doubt that this premier organization will see success in Florence and continue their rapid growth history." - Buddy Brand, chairman of the Florence County Economic Development Partnership Board and Mayor Pro Tempore, City of Florence
"We celebrate the company's decision to invest and create new jobs in Florence County. By continuing to strengthen our state's business-friendly climate, we can create an environment for success for all our existing businesses." - James Schofield, chairman of Florence County Council
FIVE FAST FACTS
Ruiz Foods, a producer of leading frozen Mexican foods and snacks, has selected Florence County for its first East Coast manufacturing facility.
$55 million investment expected to generate more than 500 new jobs.
The company will begin renovations on the former Heinz building immediately.
Ruiz Foodsplans to begin manufacturing a variety of its nationally distributed El Monterey® and Tornados® products in 2015.
Ruiz Foods currently operates facilities in California and Texas - with about 2,400 employees in the U.S.
About Ruiz Food Products, Inc.
Co-founded by father and son, Louis and Fred Ruiz in 1964, Ruiz Foods is a privately held corporation. "Hispanic Business Magazine" consistently ranks Ruiz Foods among the top 20 Hispanic-owned businesses in the United States; and among the top ten U.S. Hispanic-owned manufacturing firms in the United States. Third generation Kim Ruiz Beck, the eldest daughter of co-founder and Chairman Emeritus Fred Ruiz, is Chairman. Rachel P. Cullen is President & CEO. The Company is currently celebrating its 50th Birthday.
Ruiz Foods has been featured on the nationally aired Food Network's weekly show "Unwrapped" as well as on the regionally aired affiliate show "California Country" and the Canadian affiliate show "Food Factory". The company has also been named "Processor of the Year for 2004" by the industry's prominent Refrigerated & Frozen Foods Magazine. Most recently, the company has been featured on the front cover of National Provisioner Magazine and Meatingplace Magazine.
About S.C. Department of Commerce
As South Carolina's leading economic development agency, the Department of Commerce works to recruit new businesses and help existing businesses grow. Commerce has recruited world-class companies to South Carolina such as Boeing, Bridgestone, Continental, Monster.com, ZF Group, BMW and Google Inc. and also supports small and existing business, rural development initiatives and community development. Commerce partners with the S.C. Technical College System via readySC to support workforce training and recruiting, and with the S.C. Department of Employment and Workforce, which provides worker training and employment opportunities within the state. South Carolina ranked first in the nation for attracting jobs through foreign investment, according to IBM-Plant Location International reports in both 2012 and 2013.For more information, visit www.SCcommerce.com.