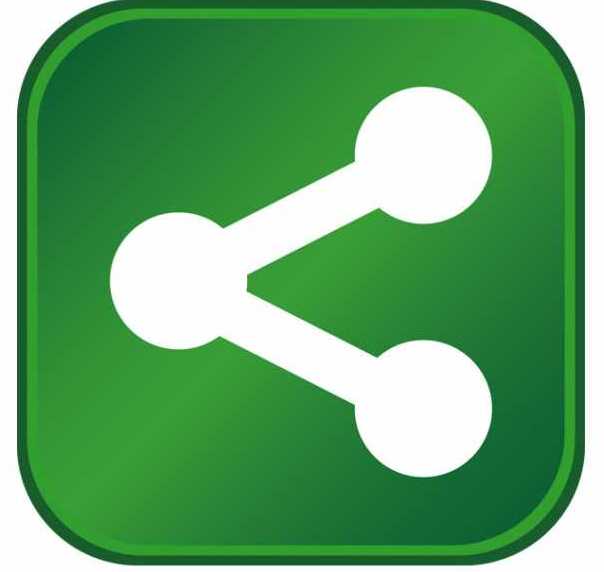 Consolidated Grain and Barge Co. (CGB), a leader in the grain and transportation industries since 1970, announced plans to expand its operations at the Port of Indiana-Mount Vernon, investing more than $31 million to increase its soybean processing capabilities in southwest Indiana. 
"Indiana is a state known around the world for building things and growing things, and because CGB plays a key role in both, this soybean processor is helping advance our economy," said Governor Mike Pence. "After processing soybeans in southwest Indiana for nearly twenty years, CGB knows firsthand the benefits of operating in a state that works for business. This latest $31 million expansion is a testament to CGB's confidence in Indiana and the Hoosiers who keep this company growing."
CGB's processing plant was constructed in 1997, at that time processing 65,000 bushels of soybeans each day into soybean meal, soybean oil and soy hull pellets for both food and industrial uses. Since its initial construction, the plant has continued to grow its capacity. With this expansion, the plant will have more than doubled its original size. Just one bushel of soybeans can produce 11 pounds of soy oil, which is commonly used for cooking, biodiesel and other industrial applications, and nearly 49 pounds of soymeal and soy hulls, which serve feed mills, poultry manufacturers and hog farmers.
"CGB is excited to announce the growth of its Mount Vernon location," said Steve O'Nan, senior vice president of CGB. "The soybean processing industry is very competitive, and this investment will allow us to remain competitive in the future. We are proud to be a part of Indiana agriculture and, with this expansion, will remain an important part of southwest Indiana's agriculture community for many years to come."
The company's expansion, which will create five new Hoosier jobs with salaries above the state's average wage, will increase servicing opportunities for Indiana's soybean farmers and increase product supply for agribusiness customers. Soybeans are the second-most planted field crop in the United States, and Indiana ranks third in the country for soybean production. 
"Whenever and wherever we can, we seek to add value to our commodity products, and CGB's expansion represents just that," said Ted McKinney, director of the Indiana State Department of Agriculture. "With increased processing capabilities, this will strengthen the Indiana soybean industry and afford more opportunities for farmers in southern parts of the state. This is welcomed news for Indiana agriculture."
CGB is headquartered just outside New Orleans, Louisiana, and is jointly owned by two Japanese organizations – Itochu Corporation and ZEN-NOH, a federation of agricultural cooperatives. The company's Posey County facility is the only processing facility owned by the company, and its strategic location allows for multiple logistics options, including inbound and outbound barge, rail and truck transportation as well as outbound container shipping options. Roughly 60 percent of the facility's volume is shipped via barge, utilizing the Port of Indiana-Mount Vernon. 
"CGB is an outstanding company and this expansion makes a powerful statement about its commitment to a strong future for soybean processing in southwest Indiana," said Phil Wilzbacher, port director at the Port of Indiana-Mount Vernon. "No other company has harnessed the logistics benefits of the Ohio River to serve the Indiana agriculture community better than CGB. This long-term Ports of Indiana partner has fully leveraged our port's barge and rail connections to develop significant competitive advantages which has guided its continued growth and investment in southwest Indiana."
CGB Enterprises Inc. provides an array of services for producers, from buying, storing, selling and shipping of the crop, to financing and risk management. Natural extensions have included soybean processing, fertilizer products, as well as global transportation and logistics operations. The company has an extensive network of nearly 100 grain elevators and terminals and serves food and feed customers in the United States and around the world. CGB employs more than 2,500 associates in the country, including more than 300 in Indiana and more than 100 in Posey County alone. 
"CGB is a highly valued partner in Mount Vernon," said Mayor G. William Curtis. "The company offers sustained growth; good, high-paying jobs and adds economic diversity to our community. We are very pleased with the company's expansion at the port."
The Indiana Economic Development Corporation offered Consolidated Grain and Barge up to $45,000 in conditional tax credits based on the company's investment plans. These tax credits are performance-based, meaning until Hoosiers are hired, the company is not eligible to claim incentives. Posey County approved additional incentives at the request of the Posey County Indiana Economic Development Partnership.
About CGB
CGB Enterprises Inc., headquartered in Mandeville, Louisiana, operates nearly 100 grain facilities across the Midwest. In addition to grain facilities, the company has sizable operations in logistics and transportation, fertilizer, crop insurance, agri-finance, soybean processing, producer risk management, and other related businesses. For more information, please visit us at www.cgb.com.
About the Port of Indiana-Mount Vernon
The Port of Indiana-Mount Vernon is home to 12 companies and provides regular shipments between 44 states and 20 countries, with potential connections to five Class I railroads and year-round barge service to the Gulf of Mexico. Opened in 1976, the port is operated by Ports of Indiana, a statewide port authority managing three ports on the Ohio River and Lake Michigan. Information: www.portsofindiana.com. 
About IEDC
The Indiana Economic Development Corporation (IEDC) leads the state of Indiana's economic development efforts, helping businesses launch, grow and locate in the state. Governed by a 12-member board chaired by Governor Mike Pence, the IEDC manages many initiatives, including performance-based tax credits, workforce training grants, innovation and entrepreneurship resources, public infrastructure assistance, and talent attraction and retention efforts. For more information about the IEDC, visit www.iedc.in.gov.