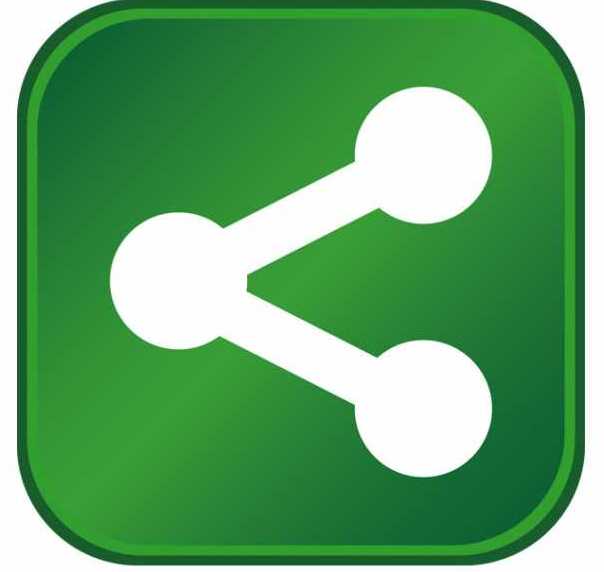 Mars Petcare and The Nutro Company broke ground on an $87 million world-class Regional Innovation Center in Thompson's Station, Tenn. The four-building campus will serve as the companies' home base for creating future pet care innovations for its North American market. Located just south of Nashville, Tenn., the entire 90-acre campus will be designed to achieve Gold LEED (Leadership in Energy and Environmental Design) certification from the U.S. Building Council.
"Pets and their owners in the North American market seek high-quality, cutting edge nutrition, and our new Regional Innovation Center will ensure Mars Petcare and NUTRO® products deliver on that promise in new and exciting formats," said David Macnair, global vice president of research and development, Mars Petcare. "Mars has a long history in Tennessee, so it was a natural choice to locate our center here and we are thankful for the continued partnership of Gov. Bill Haslam and the State of Tennessee, Williamson County and our new partners in the town of Thompson's Station."
Construction is set to begin immediately on the four buildings after the groundbreaking and completion is expected in Spring 2014. The new center will support 144 jobs. Each building on the Regional Innovation Center campus is unique and serves a different purpose in the life-cycle of creating new and innovative pet food products. Buildings will include an Innovation Center building, Product Development Center, Shared Services building, and the crown jewel of the campus, the Pet Health and Nutrition Center, largely based on the unique and groundbreaking The Waltham Centre for Pet Nutrition in the United Kingdom.
"Mars and Nutro have been a part of Tennessee's economic landscape starting with Mars' facility in Cleveland 30 years ago," Gov. Bill Haslam said. "This new campus in Thompson's Station will be a welcome addition and a site for innovation, and I'm grateful for their continued investment in our state as we work to make Tennessee the No. 1 location in the Southeast for high quality jobs."
The companies tapped regional talent for the design and construction of the world-class innovation center. Nashville firm, Hastings Architecture Associates, Inc., serves as the lead architect and will work closely with the Nashville office of Brasfield & Gorrie, the general contractor.
"Mars Petcare and The Nutro Company have a proven history of discovering new and exciting ways to create a better world for pets," said U.S. Representative Marsha Blackburn. "They continue to lead the way in pet care innovation and the development of high-quality, nutritious pet food. It is an honor to be a part of this groundbreaking ceremony for the new Regional Innovation Center that will bring 144 new jobs to Williamson County and build on the strong relationship that these companies have established with our communities in Tennessee."
The Regional Innovation Center is essential for Mars Petcare globally to accelerate, develop and grow their pet food portfolio. The companies make some of the world's most beloved pet foods including, PEDIGREE®, WHISKAS®, CESAR®, TEMPTATIONS®, NUTRO®, and GREENIES®, in addition to private label pet foods. It was also critical to find a location that met the companies' needs as a privately-owned, principles-based corporation with associates passionate about pets and the products they design and produce.
As one of the world's leading food manufactures with annual net sales of $30 billion and a century-long history in the U.S., Mars has operated facilities in Tennessee over the last thirty years. The company established a chocolate manufacturing plant in 1979 in Cleveland, Tenn., and also operates a Wrigley plant and The Nutro Company plant in Tennessee. The headquarters operations for Mars Petcare and The Nutro Company relocated to Williamson County in Tennessee in 2006 and 2007, respectively.
"This is a great day for Williamson County, and a great day for the entire Nashville region," Williamson County Mayor Rogers Anderson said. "Mars Petcare is one of the premiere employers in Williamson County and their Five Principles are evident everyday in the many ways they engage and interact with our community. The new Regional Innovation Center in Thompson's Station, one of only five in the world, will provide additional employment opportunities for our citizens and will help us to continue to economically diversify by bringing world-class research and development to Williamson County."
During the groundbreaking ceremony, the companies' presidents, Ulf Hahnemann at Mars Petcare and David Ansell at The Nutro Company, presented a $50,000 donation to the Thompson's Station Greenway Trails project. Thompson's Station Mayor Corey Napier accepted alongside Rebecca Wynd from Outdoor Encounter.
"Our community welcomes Mars as a cornerstone partner in our future growth," said Thompson's Station Mayor Corey Napier. "Mars' corporate commitment to high standards, innovation, and quality of life for its associates and consumers complements Thompson's Station's vision of being a lifestyle choice based on those very values. We look forward to combining our "brands" to be a model community for citizens and companies alike."
About Mars, Incorporated
In 1911, Frank C. Mars made the first Mars candies in his Tacoma, Washington kitchen and established Mars' roots as a confectionery company. In the 1920s, Forrest E. Mars, Sr. joined his father in business and together they launched the MILKY WAY® bar. In 1932, Forrest, Sr. moved to the United Kingdom with a dream of building a business based on the philosophy of a "mutuality of benefits" for all stakeholders – this vision serves as the foundation of Mars, Incorporated today. Based in McLean, Virginia, Mars has net sales of more than $30 billion, six business segments including Petcare, Chocolate, Wrigley, Food, Drinks, Symbioscience, and approximately 70,000 Associates worldwide that are putting its Principles into action to make a difference for people and the planet through its performance.
Mars brands include: Petcare – PEDIGREE®, ROYAL CANIN®, WHISKAS®, KITEKAT™, BANFIELD® Pet Hospital and NUTRO®; Chocolate – M&M'S®, SNICKERS®, DOVE®, GALAXY®, MARS®, MILKY WAY® and TWIX®; Wrigley – DOUBLEMINT®, EXTRA®, ORBIT® and 5™ chewing gums, SKITTLES® and STARBURST® candies, and ALTOIDS® AND LIFESAVERS® mints. Food – UNCLE BEN'S®, DOLMIO™, EBLY™, MASTERFOODS™, SEEDS OF CHANGE® and ROYCO™; Drinks – ALTERRA® , THE BRIGHT TEA CO.®, KLIX™ and FLAVIA®; Mars Symbioscience – COCOAVIA™, WISDOM PANEL® and SERAMIS™.
For more information, please visit www.mars.com. Follow us: www.facebook.com/mars, www.twitter.com/marsglobal, www.youtube.com/mars.
About Mars Petcare US
Mars Petcare US is the U.S. operations of the world's largest petcare company at the privately held Mars, Incorporated. Mars Petcare US produces some of the world's most beloved pet care brands, including PEDIGREE® Food for Dogs, CESAR® Canine Cuisine, WHISKAS® Food for Cats, THE GOODLIFE RECIPE® Brand andTEMPTATIONS® Treats for Cats. Headquartered in Franklin, Tenn., more than 2,400 Mars Petcare US associates make, sell and distribute its high-quality pet food from 15 manufacturing facilities located in communities across the U.S. For more information, please visit www.mars.com.
About The Nutro Company
The Nutro Company is a leading manufacturer of natural pet food products fortified with vitamins and minerals sold exclusively at pet specialty stores. The company has been making "The World's Best Pet Food" for more than 80 years and is dedicated to quality, excellence and innovation in dog and cat nutrition offering healthful formulas for every pet's life stage, activity level and size. The Nutro Company's family of brands includes NUTRO® MAX®, NUTRO® NATURAL CHOICE® and NUTRO® ULTRA™ pet foods in addition to the GREENIES® brands which include the #1 vet recommended pet specialty dental chews, PILL POCKETS® treats and JointCare treats. For more information, please visit www.nutro.com and www.greenies.com.