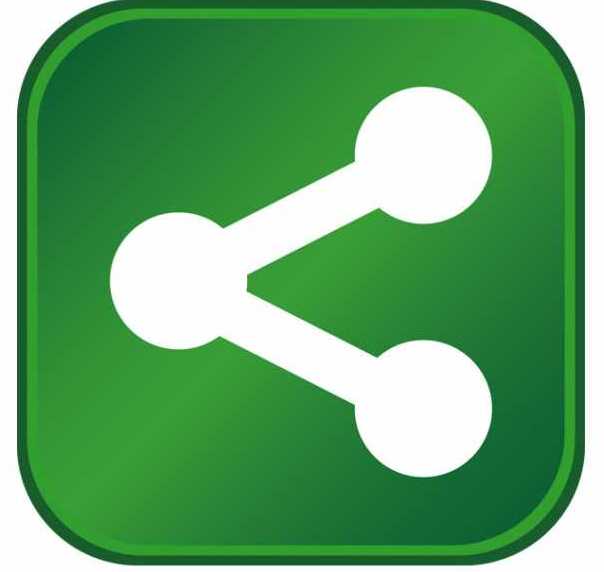 Mars Petcare officially opened the doors of its new, state-of-the-art, Gold-LEED certified $110 million Global Innovation Center in Thompson's Station, Tenn. The new campus, designed to help the company make A Better World for Pets™ through pet food innovations, is the third Mars Petcare innovation center and first in the United States.  It will serve as the global center of excellence for the company's portfolio, which includes five billion dollar brands:  PEDIGREE®, WHISKAS®, ROYAL CANIN®, BANFIELD® and IAMS®.   
The new center joins forces with similar Mars Petcare Global Innovation Centers located in Verden, Germany and Aimargues, France, and will focus on dry cat and dog food in both the natural and mainstream pet food categories.    
"Everything about this campus is dedicated to helping pets live longer and happier lives," said Larry Allgaier, president of Mars Petcare North America.  "Mars has been doing business in Tennessee for the past 35 years, employing nearly 1,700 Associates across our Petcare, Chocolate and Wrigley business segments.  Our $110 million Global Innovation Center marks the sixth Mars site in Tennessee and will employ more than 140 Associates." 
The location in Thompson's Station was selected in part because of a great working relationship with the state of Tennessee, which is already home to Mars facilities in Cleveland, Chattanooga, Lebanon and Franklin (two locations).  Thompson's Station also offers a growing business climate, quality of life and a central location, which provides easy access to customers, consumers, suppliers and manufacturing operations for the company.
"We want to thank Mars Petcare for creating these high quality jobs and continuing its investment in Tennessee," said Gov. Bill Haslam. "Our state offers many advantages to both new companies and existing industries including a favorable geographic location, advanced transportation and logistics infrastructure, and a skilled workforce.  Mars Petcare opening its first North American Global Innovation Center in Thompson's Station is a significant step in the company's 35-year history with the state."
It's All About the Pets
Much of the activity at the Global Innovation Center will be focused on caring for the pets – up to 180 dogs and 120 cats when fully staffed – many of which will be adopted from area shelters and rescues.  In accordance with the caring science approach developed by Mars' world-class Waltham Centre for Pet Nutrition in the United Kingdom, each pet will be treated like a member of the family, regularly receiving grooming services, veterinary care, training and exercise.  The campus also includes plenty of outdoor space designed for pets to relax and play with caretakers and their other furry friends who call the campus home. 
Using the same insights to design the outdoor spaces at the Global Innovation Center, Mars Petcare has donated $100,000 to build the town's first public dog park, improving the lives of people and their pets.  The company worked closely with the town and Outdoor Encounter to design the four-acre park, which includes separate spaces for large and small dogs, sensory trails and bone-shaped benches.  More than 90 Mars Associates volunteered 800 hours to ensure the park could open by October 1. 
About the Buildings
Mars Petcare broke ground on the Global Innovation Center in May 2012.  The campus features four distinct buildings, each serving a specific purpose in the life-cycle of pet food innovation for Mars Petcare.
·         The 39,904 square ft. Quality & Innovation Center houses research and development Associates working in an office setting, in addition to a state-of-the-art microbiological and analytical laboratory.
·         New technologies and products will be developed and produced on a small scale at the 56,589 square ft. Product Development Center before full-scale production is implemented throughout the company's manufacturing network.
·         The 28,461 square ft. Pet Feeding Center is where the pets will live. It has unique circular kennels where dogs will live in pairs, as well as indoor/outdoor play areas for resident dogs and cats.
·         The 10,302 square ft. Learning Center features an interactive learning environment and Mars history museum for guests. The Learning Center also includes space for focus groups, a conference center, workout room and break areas for Associates.
The company pursued a number of innovative design and construction solutions on the campus in order to achieve the U.S. Green Building Council's Leadership in Energy and Environmental Design (LEED) Gold certification.  The entire project was planned to maximize open space with energy-efficient products designed to consume at least 28 percent less energy than code compliant buildings.  All four buildings also feature low-flow plumbing fixtures to reduce potable water consumption by at least 40 percent. 
The sustainability efforts at the Global Innovation Center are part of Mars' overall commitment to become carbon neutral by 2040.  The company has developed this ambitious target based on science, as well as their belief that they have a responsibility to help mitigate the worst consequences of climate change.  Mars is implementing a number of strategies to help meet their ambitious goal, including their recent investment in a 200MW, 118-turbine wind farm that will produce renewable energy equal to the electricity use in all of its U.S. operations, marking the biggest long-term commitment to renewable energy use of any food manufacturing business in the nation.
For more information about the Mars Petcare Global Innovation Center, visit www.mars.com.