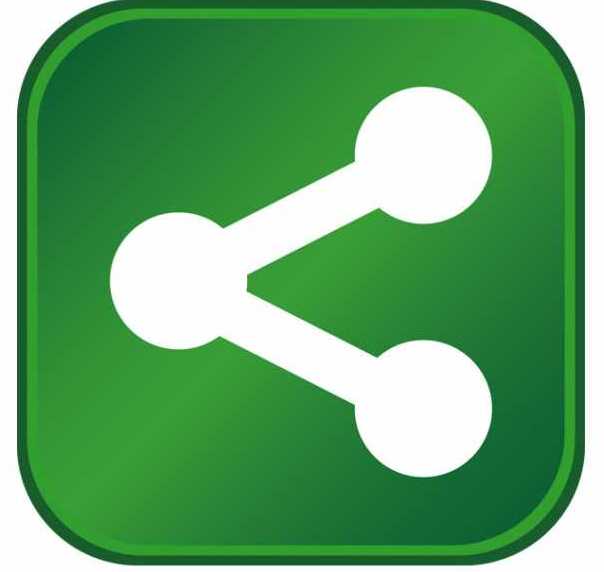 Jamba, Inc. ("Jamba" or the "Company"), a leading health and wellness brand, announced its plans to relocate its Company headquarters, currently in Emeryville, California, to Frisco, Texas. The Company also announced changes to its organization structure and leadership team.
New Jamba Whirl'd Support Center
The Company's move to Frisco, Texas, a North Dallas suburb, is designed to better position the Company for sustainable, long-term growth and thus better serve Jamba's franchisees and customers. Over the next six months Jamba will transition its California Support Center operations to Frisco, which will serve as headquarters for the Company's operations, business development, sales and marketing, finance, supply chain, technology, HR and other corporate functions. Following this transition, Jamba will close its Emeryville office.
"Jamba has pursued our vision to inspire and simplify healthy living for 26 years, starting with a single juice shop in San Luis Obispo, California, but as we continue to spread our healthy living mission globally, it has become increasingly clear that a relocation of our Support Center will better position the company to extend our brand and continue to support our franchise partners for the long term," said David A. Pace, Chief Executive Officer of Jamba, Inc.
"With the pending expiration of our lease in Emeryville at the end of 2016, we explored a number of location options that would offer us competitive operating costs, a region with extensive access to skilled restaurant talent, an attractive cost of living to our current and future team members and a geographical location that facilitates our ability to expand our store base. The State of Texas meets all of these criteria and Frisco is a community committed to healthy living that aligns closely with our overall mission," said Pace.
Jamba's new headquarters will be located in a LEED certified, state-of-the-art facility in the Hall Office Park in Frisco. The new "Jamba Whirl'd Center" will include 25,000 square feet of office and collaboration space as well as a world-class test kitchen for product innovation. This move will affect approximately 120 employees in Emeryville. Following the move, Jamba will employ approximately 100 team members in Frisco, a mixture of team members who relocate from Emeryville as well as newly hired team members in Texas.
Jamba has 1,000 company employees in California; additionally franchisee partners have more than 5,000 employees in 407 stores across the state. The Company also intends to continue to open new stores and increase jobs within the California market.
Organization Structure and Leadership Team Changes
In addition to the relocation announcement, the Company announced a restructuring of the overall organization and several changes in leadership. These changes will ensure that the team will be more tightly aligned to improve collaboration and coordination as the Company increases its focus on supporting franchisees and Company stores.
Karen Luey, Executive Vice President, Chief Financial and Administrative Officer, has informed the company that she will not be relocating to Texas with the move. Marie Perry will join the organization later this month, and after a transitionary period will succeed Karen as CFO. Karen will work with the Company and Marie through the transition of financial and administrative responsibilities to ensure a smooth and successful handover.
Marie was most recently Senior Vice President, Treasurer and Controller at Brinker International. She has held roles leading all aspects of the Brinker finance team including having served as interim CFO during a 12 month period. She also held senior finance roles at American Airlines and brings an extensive leadership profile to the Jamba team. One of her immediate priorities will be to establish the new finance team in Texas, where she currently resides.
The Company also announced additional leadership changes:
·         Steve Adkins, Senior Vice President of Operations will assume operations leadership for all store formats including: traditional, non-traditional, express and JambaGo.
·         Dale Goss, Senior Vice President of Development, will be responsible for all real estate and business development activities including new unit development, new franchise development, and new account development
·         Arnaud Joliff, Senior Vice President of Supply Chain and IT, will add responsibility for the Company's international business along with his current supply chain and IT organizations.
These moves follow the realignment of the Company's New Ventures team which will be absorbed into each of the organizations above. Following a transition of responsibilities, Tom Madsen, Senior Vice President of New Ventures, will leave the organization.
As was previously announced, current Chief Marketing Officer, Julie Washington, will be leaving the organization at the end of May and the search for her replacement is continuing.
"Karen, Julie and Tom have each been incredible assets to Jamba. We appreciate their commitment to the Company and their assistance with the upcoming transition," continued Pace. "I believe the leadership team we have assembled will help us to accelerate our progress and the growth of this fantastic company. I welcome Marie to the team and congratulate Steve, Dale and Arnaud on their expanded leadership roles."
About Jamba, Inc.
Jamba, Inc., owns and franchises Jamba Juice® stores through its wholly-owned subsidiary, Jamba Juice Company. Jamba Juice Company is a leading restaurant retailer of better-for-you, specialty beverage and food offerings, which include great tasting, whole fruit smoothies, fresh-squeezed juices and juice blends, and a variety of food items including, hot oatmeal, breakfast wraps, sandwiches, Artisan Flatbreads™, Energy Bowls™, baked goods and snacks. As of March 29, 2016, there were 885 store locations globally. There were 68 company-owned and operated stores and 752 franchise-operated stores in the United States, and 65 Franchise-operated international stores. Jamba Juice Company expanded the Jamba® brand by direct selling of consumer packaged goods ("CPG") and licensing its trademarks. CPG products for at-home enjoyment are also available online, through select retailers across the nation and in Jamba® outlets in the United States.
Fans of Jamba Juice® can find out more about Jamba Juice's locations as well as specific offerings and promotions by visiting the Jamba Juice website at www.jambajuice.com or by contacting Jamba's Guest Services team at 1-866-4R-FRUIT (473-7848).