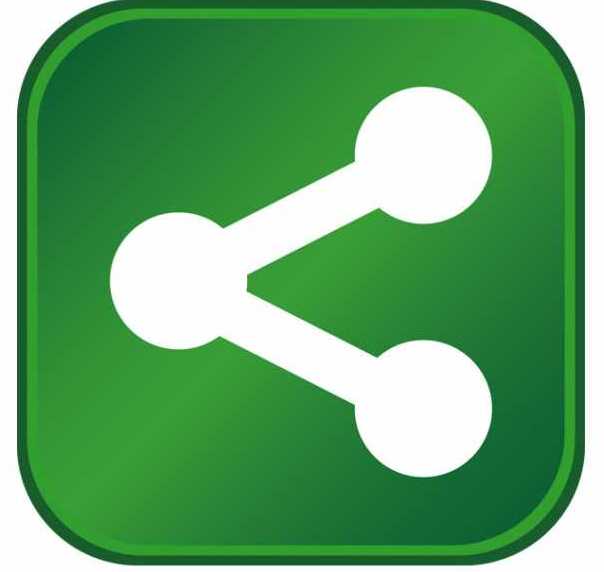 Governor Scott Walker announced that United Natural Foods Inc. (UNFI) will build a $37.8 million distribution center in Prescott—a project expected to create up to 314 new jobs over three years.
The 300,000-square-foot facility, located about 30 miles southeast of the Twin Cities, will be the company's second distribution center in Wisconsin. UNFI, the leading distributor of natural, organic and specialty foods in North America, will open a 425,000-square-foot distribution center and warehouse in spring 2014 in Racine County.
Construction on the Prescott facility is expected to begin in May and will take about one year to complete. The city was selected after the company conducted a multistate search.
"UNFI's decision to build a second facility in Wisconsin—particularly after looking at options in other states—is a testament to our strong pro-business climate," said Governor Scott Walker. "The two operations combined are creating more than 500 new jobs that could have gone elsewhere. We're very pleased with the company's continued commitment to Wisconsin."
"UNFI is pleased to partner with the State of Wisconsin and Prescott to expand our operations," said Sean Griffin, UNFI's group president. "We feel the location is the optimal location for us to better service our customers and increase our operational efficiencies while reducing our costs and emissions. We look forward to growing together with this great community."
"This is a day of celebration for the growth and development about to take place in our community," said Prescott Mayor Mark Huber. "Ultimately, the creation of 314 new, good-paying, jobs is going to have a huge impact in our city. With a spring groundbreaking and busy construction schedule ahead, we see the business climate significantly improving in the City of Prescott and Pierce County over the next two years."
The company is eligible for up to $3.5 million in state tax credits from the WEDC over a four-year period. In addition, the City of Prescott developed a $6 million incentive package that includes the land for the project, site preparation and infrastructure improvements. Xcel Energy also is assisting with power access, capacity and redundancy.
The distribution center will be built in the Eagle Ridge Business Park, which is one of 13 "Certified In Wisconsin" development-ready sites. It is the second announced development under the "Certified in Wisconsin" program. In Stevens Point, construction is under way on a $14.5 million warehouse for Cold Service Storage.
"UNFI's decision to build in Prescott is proof positive that the 'Certified in Wisconsin' program is helping Wisconsin communities showcase their prime industrial sites," said Reed Hall, secretary and CEO of WEDC, the state's lead economic development organization. "We're looking forward to more development around the state as a result of the program."
The site being certified as being ready for development was one of the factors in UNFI's decision to locate in Prescott, company and state officials said.
Other factors including the site's proximity to the Twin Cities and a nearby four-lane highway; the willingness of the state and city to work together on incentives; and the low cost of doing business in Wisconsin, officials said.
J. Michael Mullis, the Tennessee-based project location specialist who worked with UNFI throughout the selection process, said among the reasons the company selected Wisconsin was the state's overall business-friendly environment and the ability of the state and city to respond quickly to the company's needs.
"UNFI examined numerous locations and weighed a variety of factors," Mullis said. "But in the end, the location in Prescott made sense for many reasons."
About United Natural Foods
United Natural Foods Inc. carries and distributes more than 65,000 products to more than 31,000 customer locations throughout the United States and Canada. The company serves a wide variety of retail formats including conventional supermarket chains, natural product superstores, independent retail operators and the food service channel. United Natural Foods, Inc. was ranked by Fortune in 2006 – 2010 and 2012 as one of its "Most Admired Companies," winner of the Supermarket News 2008 Sustainability Excellence Award, recognized by the Nutrition Business Journal for its 2009 Environment and Sustainability Award and chosen by Food Logistics Magazine as one of its 2012 Top 20 Green Providers.
About the Wisconsin Economic Development Corporation
The Wisconsin Economic Development Corporation (WEDC), formed in 2011 as a public-private entity, leads economic development efforts for the state and nurtures business growth and job creation by advancing Wisconsin's business climate. In addition to Wisconsin's strong legacy industries of agriculture and manufacturing, recent growth has occurred in water technology, renewable energy, bio-sciences, health care, and food processing. In 2012 Wisconsin was ranked No. 20 in Chief Executive Magazine's "Best States for Business" and No. 17 as a top state for business by CNBC. WEDC partners with 650 economic development organizations throughout Wisconsin to serve businesses looking to start, grow or relocate. WEDC has four focus areas: business and industry development, economic and community development, entrepreneurship and innovation, and international business development. Visit www.inwisconsin.com or follow WEDC on Twitter @_InWisconsin to learn more.