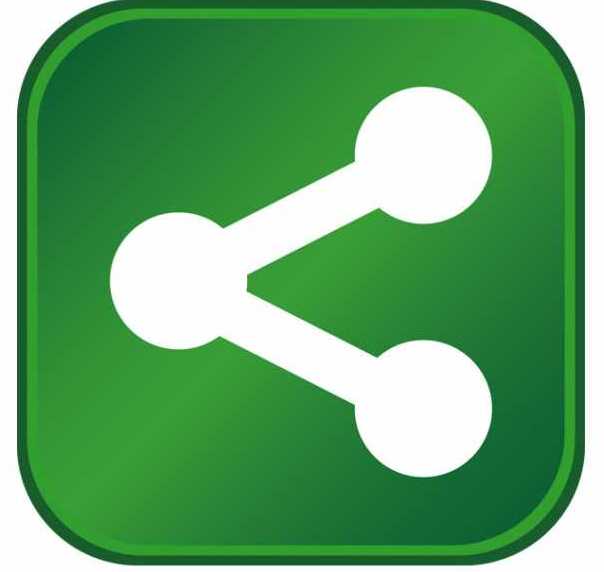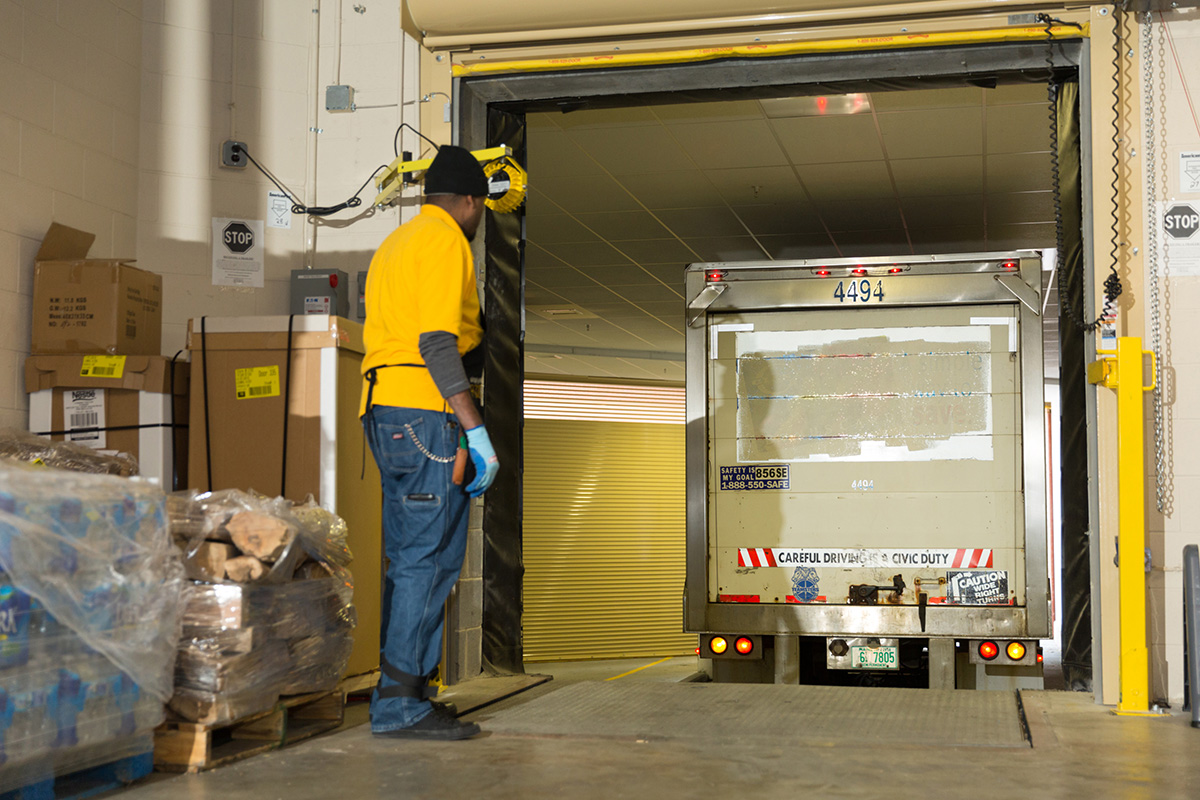 Food retailers are familiar with the forces that have led to significant changes in the industry over the last few years: e-commerce, shifting consumer trends and new digital tools, among others.
There is one disruptor, however, that is much more of an undercurrent to the entire supply chain: A severe capacity shortage in the trucking industry is affecting the flow of food to retail businesses and having a negative impact on the consumer experience. There simply aren't enough trucks and truck drivers to get products from the manufacturer and distributor to the store.
In a 2018 operational survey by Food Marketing Institute (FMI), we learned that driver shortages were bubbling to the top of other negative challenges associated with workforce, namely recruitment and succession planning.
For many companies, the reliance on truck drivers to get their products to and from destinations has become a pricy and enduring issue. The costs are higher than they have ever been largely due to truck capacity and driver shortages. What accounts for these deficits are well known throughout the supply chain industry: low wages that do not reflect a higher cost of living, sometimes undesirable work conditions, dangers of driving in extreme conditions and prohibitive regulatory forces.
Finding Qualified Truck Drivers
According to DAT benchmarks, in the first six months of 2018, line haul rates increased by 10 percent to just over $2.30 per mile and still fewer and fewer trucks seem to be available to ship more and more volume. The heart of the problem is a dearth of qualified truck drivers. Moreover, U.S. Bureau of Labor Statistics notes that the median salary for drivers jumped 15 percent over the last four years, compared to an average 10 percent for all private-sector workers. But that still hasn't been enough to solve the problem.
It is imperative to leverage the latest technology to attract and retain prospects. The future of trucking lies in reinventing its image. With that in mind, perhaps the best way to reach young age groups is to embrace advancing technology as part of the profession; recruit those with technology skills that could represent a key problem-solving resource to the industry. The urgency is now, as the number of trucks on the road will always follow the number of drivers in the labor pool.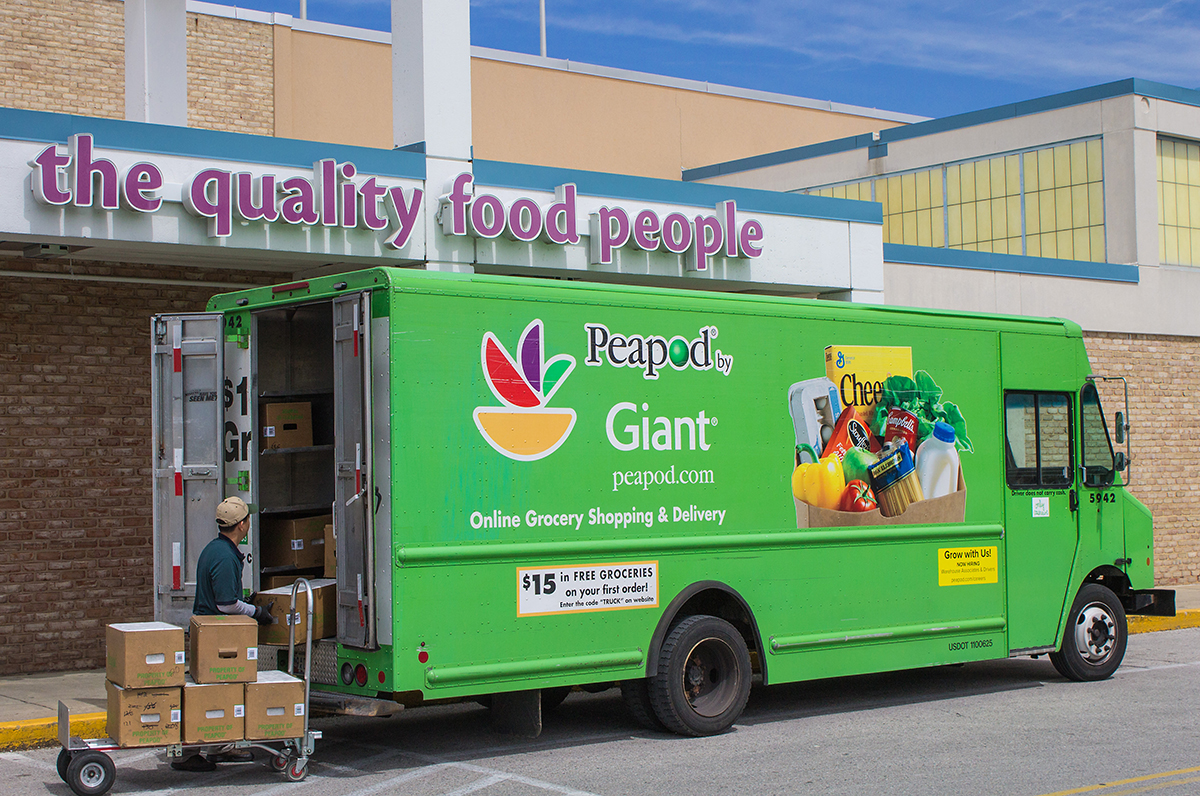 Longer-term solutions include greater investment in research on autonomous vehicles, adjusting load capacities and making improvements to the highway system. The challenge to the trucking capacity shortage that is impacting the consumer experience is formidable, but there are initiatives under way to identify efficiencies and solutions to the transportation challenges.
For instance, nobody profits when drivers wait in the loading dock of a distribution center for teams to load or unload their trucks. It costs everybody in food retail. The Federal Motor Carrier Safety Administration estimates "detention time," or dwell time, costs trucking companies $3 billion a year and, if you carry that over to the larger economy, the price the consumer ultimately pays is closer to $6.5 billion a year.
Improving Efficiencies, Cutting Costs
Nearly a year ago, FMI developed a task force to begin to explore a pilot program that could incorporate the use of a mobile app to improve efficiencies and cut costs regarding dwell times. It's not the first time technology has been introduced to deal with this challenge, but most often it's been in-house efforts initiated by private fleets with no attempt to develop industry-wide standards that could be incorporated across several distribution centers and trucking fleets.
Stakeholders from every corner of the industry—Conagra, Giant Eagle, Land O'Lakes, Pharmavite and Food Marketing Institute among them—will develop initiatives that can be implemented all along the supply chain. In the near term, a successful dwell time pilot program could lead to greater efficiencies, more productive driver times and reductions in detention penalties. Long term, however, the benefit to the industry could be decreases in logistics and freight costs, eventually enhancing bottom lines throughout the supply chain.
A cross-industry alliance among food retail and consumer goods, facilitated by their industry associations at FMI and Grocery Manufacturers Association, have been working on subsequent pilot programs with a three-pronged approach to meet the industry-wide trucking capacity shortage, including efforts to:
Increase asset utilization—Coming up with ways to improve efficiencies throughout the supply chain, often by employing enhanced technologies;

Increase driver supply—Creating more opportunities for more people to enter the truck driving field, perhaps by lowering age limits, attracting drivers from other countries and encouraging military veterans who have the required skills; and

Reduce demand volatility—Finding ways to smooth out demand and reducing the time that trucks are not on the road.
Better Managing the Supply Chain
Certainly, there are some common-sense things carriers and distribution centers can do to better manage the supply chain: Pre-stage freight for deliveries, use trailers that can be dropped and hooked back up once loading is complete, and improve traffic flows. Or the industry can start to explore technologies available to solve this problem that only gets more severe as profit margins in food retail tighten.
At FMI, we're embarking on an inaugural Transportation Summit in June with critical partners in the supply chain. Our goal will be to seek marketplace solutions tailored to the needs of supply chain professionals who are charged with navigating transportation challenges in our grocery industry. We'll review trends, dwell time, capacity and other prominent issues related to transforming the transportation environment.
The backbone of any sustainable supply chain relies on a performing and reliable transportation network. Those who lead in the supply chain will perfectly understand that transportation is indispensable to most businesses. Companies are redesigning their transportation networks to better respond to current conditions and costs. Considering alternate modes of transportation is a way to alleviate the capacity concerns facing the trucking industry. For instance, you can offset the pain by relying on third party logistics companies to fix inefficiencies and reduce overall logistics costs.
With so much at stake, third-party companies are continuously looking for ways to improve on supply chain logistics processes and provide insights on upcoming issues affecting the industry.
At the core, the advent of technology should be on the forefront of revolutionizing the profession to ensure a steady flow of skilled and energized individuals. Embracing innovative technologies that shake up the supply chain industry will aid in combatting inefficiencies. T&ID
About the Author