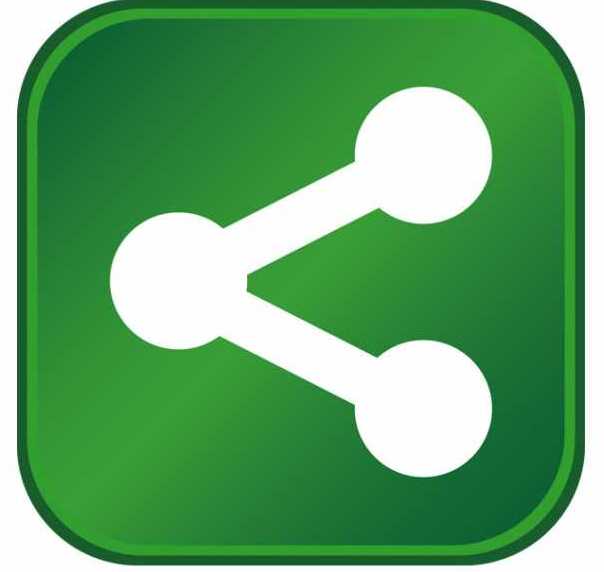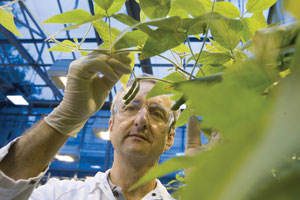 Cutting out fat is a tried and true way to manage tough times, and has been the impetus for many food and beverage projects over several decades. More recently, programs have been undertaken to lean out the organization and squeeze the last drop of supply chain efficiency. Each iteration has produced a more efficient business model; however, this means that for many agriculture and food products companies there remains very little to be cut. Measurable growth is essential at this point if companies are to retain their capacity to respond quickly to market forces and ramp-up to meet an eventual resurgence in demand.
A look in the rear view mirror shows that major expansions and greenfield projects are 19 percent below the 15-year industry average. Looking forward, and considering how companies tend to position themselves for growth, one of the first things that we look for is their willingness to invest in their intellectual capital. A review of internet job listings for selected positions reveals that the relative number postings to fill food related engineering positions remains down from early 2009 levels. But there is good news also -- recruiting activity that is skewed toward the production line is closer to those levels. And companies did hire technical staff in 2010; in fact 23 percent of companies responding to a Food Engineering reader survey indicated they added engineers; which is more than twice the 2009 number.
Trends That Will Impact Investment
The most obvious factor that will drive investment is increasing demand for product. In addition, some investment will occur even in light of only moderate growth or flat demand, because the demand itself is changing in ways that producers cannot accommodate with existing assets. Changing the asset mix can be accomplished by developing new or different internal capacity, or by a merger or acquisition. However it is accomplished, it will likely be focused on the trends and emerging tastes that represent the future of the market.
Food safety – Initial interest in pushing safety beyond normal industry practices stems from mandated (government) programs designed to protect the food supply from contamination, and increasingly from the threat of terrorism. Companies that put the spotlight on safety will be those that can stand to benefit from the limelight. Those that cannot differentiate themselves will not likely highlight it or look for ways to capitalize on it.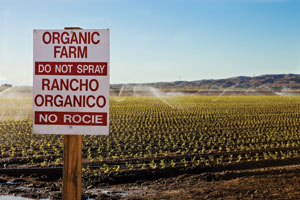 Health/wellness/organics – Food products that provide extra health and medicinal benefits in addition to basic nutrition have gained in popularity. These "nutraceuticals" (FDA does not regulate use of this term) includes processed foods, genetically engineered foods, herbal products and supplements, spices and florals, organics, and detoxifying agents. Annual sales exceed $85 billion and are growing. Foods targeted for specific enhanced functioning, relief of symptoms, disease prevention and treatment are expected to become even more popular as aging baby boomers carry their active lifestyle into the retirement years. Major pharmaceutical and biotech companies commit significant resources to the discovery of nutraceuticals, including Abbott, DuPont, Johnson & Johnson, Monsanto, Novartis, Warner-Lambert and others.
The demand for certified organic foods represents a growth market, driven in part by a perception that changes in production and processing can improve freshness, safety, taste and nutrition. A national survey conducted by Harris Interactive on behalf of Whole Foods found that organic food purchases continue to increase among baby boomers. Some 75 percent of adults surveyed purchase natural and/or organic foods (73 percent in 2009), and the number of organic products in their grocery basket has increased – 27 percent of adults said that natural and/or organic foods comprise more than a quarter of their total food purchases this year, up from just 20 percent a year ago. Nationally, sales in 2009 reached $25 billion, driven by mainstream retail outlets (54 percent), followed by specialty outlets (40 percent). The largest growth sector, organic fruits and vegetables, represents 38 percent of total organic food sales, and recorded nearly $9.5 billion in sales in 2009, up 11.4 percent from 2008.
Buy local – There is a perception that local foods can be fresher and more nutritious, and their consumption may be better for the environment due to a shorter, more efficient supply chain. Some retailers have seized on this to differentiate their brand. As this nascent movement takes hold, it wills likely increase demand for local agriculture production and value added food processing.
Age awareness/portion control – Packaged products are being offered in smaller portions to assist buyers to better control their caloric intake while adding variety. Prepared meals, beverages and snacks are all going on a diet. Less waste also means greater value.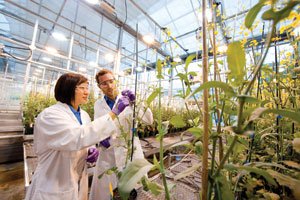 Ethnic diversity/regional cuisine – Look for ethnic foods to occupy more shelf space in the supermarket commensurate with changing demographics and evolving consumer tastes. Challenges that face new producers and which can present a hurdle to successful market penetration including knowing how exotic or unfamiliar flavors and fragrances perform when processed, and adequately addressing food safety issues when dealing with imported exotic ingredients. Partnering can help overcome these potential pitfalls.
Sports nutrition – Products that emphasize performance in the gym, on the field, or in every day activity continue to be developed to meet the needs of different demographics and activity levels.
Prepared foods – Ready-to-heat meals, entrées, and salads, with growing emphasis on ethnic cuisine, are among some of the popular foods that require less time and/or less skill to prepare. This is an important advantage for growing segments of the population that include seniors, single households and dual income families.
Global mindset – Domestic producers are working to increase their global presence, and 97 percent of large manufacturers distribute product outside the US. While only 60 percent of companies with revenue less than $100 million do so, the entrepreneurial companies are more likely to focus exclusively on offshore markets. Grant Thornton (July 2010) reports that 17 percent of the smaller companies surveyed distribute 100 percent of their products over seas, compared with only 8 percent of large companies.
Private labels – Manufacturers are increasingly relying on private-labels to generate profit. Grant Thornton (July 2010) found that 74 percent of food and beverage companies produced for private label brands in 2010, up from 71 percent in 2009. The profit margins vary, with 30 percent of companies that produce both types of product reporting that margins are actually higher on private-label brands.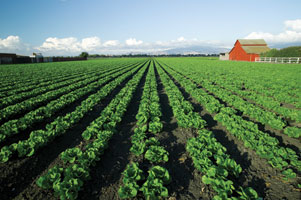 Sustainability – Food and beverage companies generally operate as lean as possible, which meshes in many ways with sustainability goals. Lean supply lines and efficient factory equipment save money and reduce energy consumption while reducing the carbon footprint. However, it appears that few producers are striving to meet sustainability guidelines explicitly to achieve LEED certification. While opinions differ on the cost of achieving certification, and this varies for different types of facilities, the pressure for new facilities to be certified will likely mount in the future as it becomes increasingly driven by customer and shareholder concerns.
Outsourcing – the opportunity for lower production costs, enhanced production capacity, and distribution advantages will continue to drive outsourcing. A Grant Thornton survey (February 2010) found that 60 percent of manufacturers outsource some portion of their production, and 30 percent anticipate greater use of outsourcing. In a difficult economy, as a company's experienced and aging staff leave either through normal attrition or cutbacks, some managers view outsourcing as a way to maintain a more consistent approach to plant engineering, maintenance and other support needs. Also, the increasingly technical testing demands and reliance on more complex electronics and instrumentation has led some companies to look for outside partners. Greater emphasis on plant security and background checks is inevitable, which will create insurmountable challenges for smaller companies, who will look for certified and reliable partners to satisfy their need for even low-end jobs.
Merger and acquisition – M&A activity turned upward toward the last half of 2010, and 20 percent of food companies reported they were in the process of acquiring a company, had recently acquired another company, or were being acquired. Food companies with strategic vision and effective execution can claim success even in difficult times. In fact, the largest private equity deal of 2010 was food related, as an investor group led by KKR and others agreed to buy Del Monte Foods in a mostly cash transaction valued at $5.3 billion. While the overall industry numbers are modest, the silver lining is that we do not see a continuation of the precipitous decline in M&A activity that ushered in the recession in 2009.
A merger or acquisition can lead naturally to a question of where to build-up merged or new assets, or where to remove assets from the balance sheet. Location is a critical competitive factor, as it frames in a very practical sense what is possible and what is not in the years going forward. The selected geographic location locks a company into a business environment that impacts many of the most fundamental success factors, for example, access to domestic markets, logistics and supply chain efficiencies, access to global talent, labor productivity and flexibility, basic operating costs, and other key factors.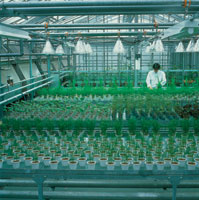 Selecting a Site: Strategic and Life Cycle Considerations
The locations that food companies select for projects in 2011 will depend on many factors, including financial goals, partners, supply chain efficiencies, market strategy, and their point in the corporate life cycle. A systematic examination of last two factors will vastly improve a choice of location (and can also improve a community's ability to attract food projects for which it can demonstrate "goodness of fit," provided it knows how to connect the dots). While conducting the site selection program for a ConAgra facility to produce the Snack Pack brand of aseptically packaged puddings, the author had an opportunity to factor corporate strategic thinking into the site decision. In order to assure market penetration, it was necessary to expedite getting the new product into stores, which meant compressing the site selection and incentives negotiation activities into just a few weeks. This meant the candidate communities for the project would need to exhibit excellent operating environments, plus ready-to-develop sites with all infrastructure and utilities in place, while offering exceptional workforce training programs at established institutions. Ultimately, the selected site at Waterloo, Iowa, met all of the key criteria, and the plant output in the early phase of operation actually exceeded plan, even challenging the ability of some suppliers to deliver ingredients to match the accelerated output.
The following table demonstrates some examples of how corporate strategic direction and life cycle have impacted the site location criteria for major projects.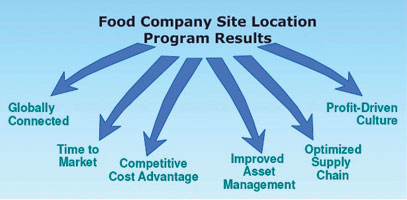 Food Company Strategy and Life Cycle Impacts on Site Selection Criteria
 
New Start-up Company

access financing

access specialists and technical assistance

access laboratory services, other purchased support

Low-cost Producer

access low-cost labor

manageable taxes and utility costs

minimum nonrecurring costs

maximum emphasis on negotiated state and local financial incentives

Quality Leader

access to excellent public education system

access to experienced technical training institutions

emphasis on negotiated workforce development programs and other training assistance

access to a culture that values work ethic

Technology Innovator

global connectedness, commercial air service

quality-of-life attractive to global talent

access to colleges and universities offering advanced degrees in food science, engineering, chemistry and other disciplines

access to other food technology players

cultural and legal systems that support protection of intellectual capital

When correctly executed, a site location decision strikes a balance between the food company's short term requirements and strategic objectives. The ability to execute over the long term is favorably impacted by identifying and valuing the variability among locations competing for the project, and taking advantage of unique favorable conditions uncovered during the process so that shareholder value can be maximized. Whether a company is seeking an existing facility to renovate for a fast start-up, or planning for a world-class technology development center, the time required to implement a comprehensive site selection program is time well spent.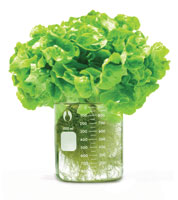 The jury is still out regarding the timing of a sustained food industry recovery, but the odds are looking pretty good. After operating on cruise control for so long, hospitality and convention business is increasing, diners are returning to restaurants, and perceptions of doom and gloom are abating. There is also renewed interest by companies in discussing their growing needs with service providers and consultants. These are encouraging signs that 2011 will be a year of action taken by forward-looking companies to position for growth.
About the Author