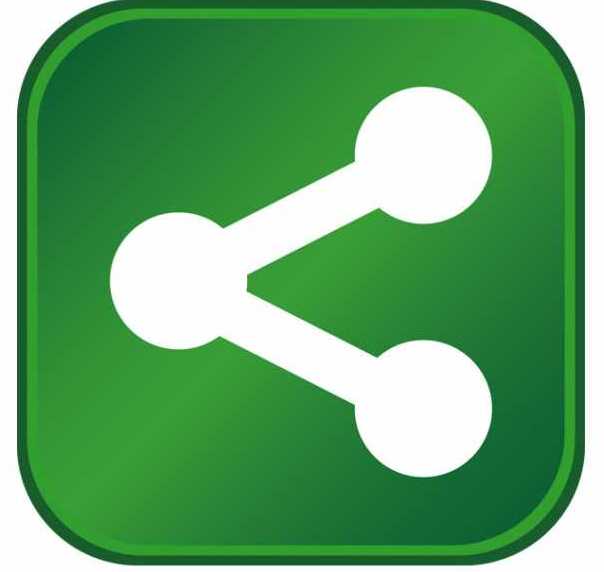 JobsOhio partnered with IACMI, a national public-private partnership, to make an impact in Ohio's economic development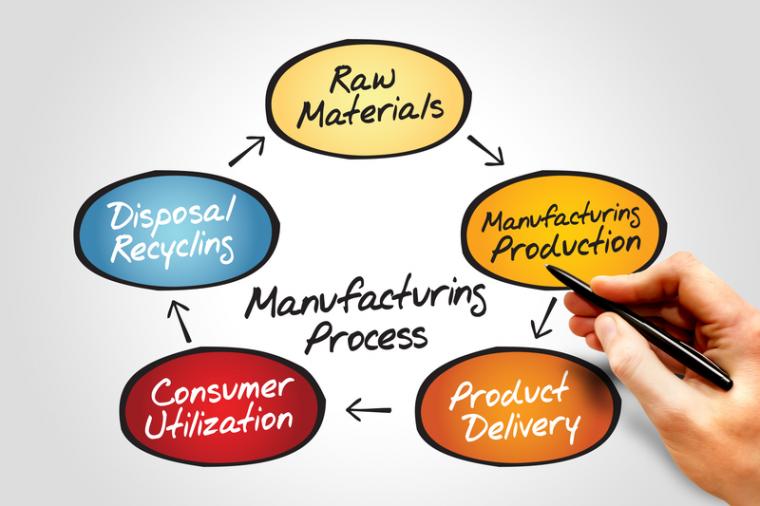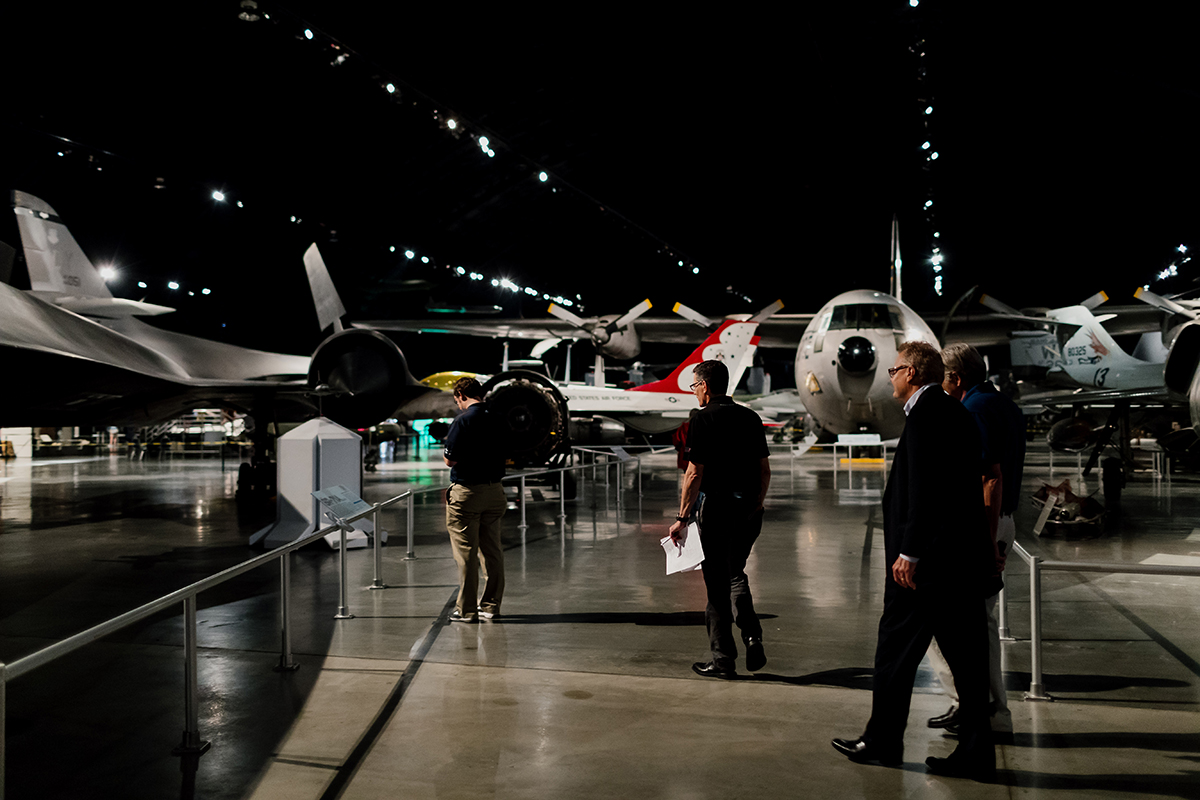 When the Institute for Advanced Composites Manufacturing Innovation (IACMI) was announced in 2015, its mission was defined as creating the foundation needed for American manufacturing growth and competitiveness for years to come.
IACMI is a diverse public/private partnership validating manufacturing technologies that respond to private industry's need for faster and more cost-, material- and energy-efficient composite manufacturing, including recycling at the end of product life. With an initial consortium of 122 companies, nonprofits, universities and research laboratories, the institute has grown to an engaged member profile that now includes over 150 of the advanced composites industry's leading organizations.
Ohio joins the ranks of four other states—Tennessee, Michigan, Indiana and Colorado—that joined the consortium at a leadership level. Ohio's multi-year multimillion-dollar engagement in the consortium is led by JobsOhio, the private nonprofit corporation designed to drive job creation and new capital investment in Ohio through business attraction, retention and expansion efforts. Ohio is a key player in the composites industry, with more than 260 companies based in Ohio employing over 24,000 workers. A critical input for composites is carbon fiber, for which Ohio has a highly compelling production-value proposition. Additionally, the Buckeye State is the largest supplier state to Airbus and Boeing and the second-largest auto supplier in the U.S., creating a great environment for innovative companies to overcome the cost challenge and penetrate the large market opportunities for carbon fiber.
Since JobsOhio has joined the consortium in 2016, it has catalyzed innovation through research, development and workforce training. It has worked on projects with at least 20 Ohio companies, committing more than $2.6 million and leveraging an additional $11.3 million in private and IACMI funds.
Environment for Innovation
The research and development work happening with the supply chain is catalyzing an environment ripe for innovation. Brian Rice leads the research and development work at the Institute's core partner in Ohio, the University of Dayton Research Institute (UDRI). Glenn Richardson serves as managing director for advanced manufacturing and aerospace at JobsOhio and on the board of directors for Collaborative Composite Solutions Corporation (CCS), the managing organization for IACMI. Leadership from Rice and Richardson has been instrumental in the rapid pace of development of the collaboration and further impact in Ohio.
The Ohio innovation ecosystem is chock-full of business and technology wins. As an aerospace leader, the state is home to Wright-Patterson Air Force Base and an impressive community of aerospace companies and research and development. Airbus, an IACMI member, is participating in three IACMI technology projects and partnering with UDRI and small and medium sized businesses such as Cincinnati Inc., HyComp (now owned by Saint-Gobain) and others.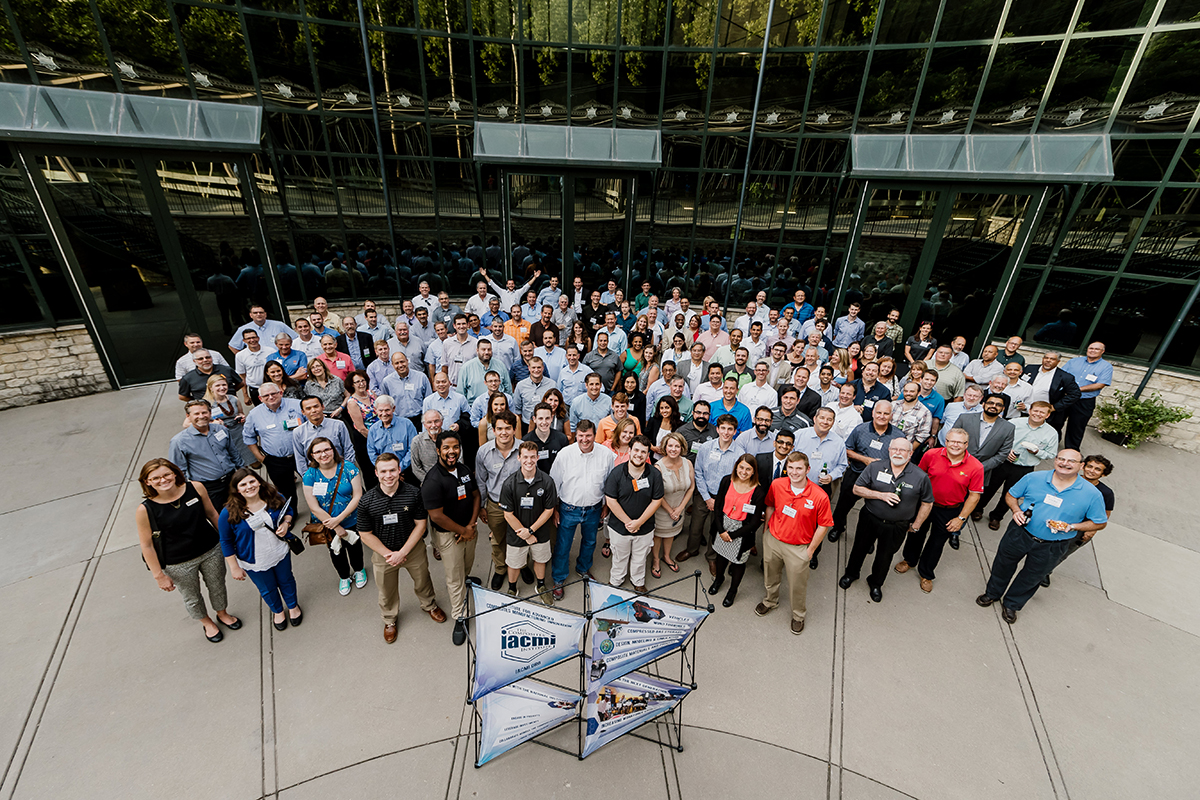 These projects address critical industry issues such as additive manufactured tooling for large composite aerostructures and injection-molding of continuous fiber preforms. Innovations from these projects can lead to manufacturing cost savings in the aerospace industry and beyond. Commercially available products developed with the Ohio collaborations include INEOS Composites' (new parent company of Ashland Composites) two new rapid-curing prepreg and sheet-molding compounds, which save cost in the manufacturing process by rapid curing.
In 2017, Orbital ATK (now Northrop Grumman) announced plans to add 57 engineering and technical jobs, adding $3.5 million to its payroll by the end of 2019 as a result of a $90 million federal contract to supply the military with high-temperature composites. Globe Machine Manufacturing Company announced its establishment of the UDRI-Globe Composites Technology Center (CTC) in Dayton, Ohio, in 2018. The CTC leverages the IACMI network and UDRI technology capabilities to support applications development projects across multiple markets.
CHZ Technologies, a wholly owned subsidiary of Aliquippa Holdings from Austintown, Ohio, was awarded the bronze medal from R&D Magazine's 2018 Special Recognition for Green Technology. CHZ Technologies implemented this technology on an IACMI composites recycling project with the American Composites Manufacturers Association (ACMA), Owens Corning, Continental Structural Plastics and Oak Ridge National Laboratory.
Workforce Training is Key
A trained workforce ready to help facilitate the innovations is critical to the success of the regional innovation hub. The public-private partnership has hosted several training events, including two hands-on workshops with national industry leader Composites One, which have attracted more than 270 participants from all over the country. A nationally recognized internship program has also provided work-and-learn opportunities for numerous students to gain hands-on experience with leading industry partners such as Michelman.
"We are so proud to be a part of this important program," says Michelman Global Marketing Director Steve Bassetti. "Mentoring these talented college professionals through projects that are critical to the success of not just Michelman, but the industry overall, is an opportunity we value."
Recently, IACMI-The Composites Institute was awarded a $5 million grant—the Manufacturing Engineering Education Program (MEEP) grant—to expand a successful composites training program led by Davis Technical College to four locations across the U.S. This award was granted to meet the need of Department of Defense manufacturers—especially those that develop aerial combat or reconnaissance equipment. The University of Dayton Research Institute along with Purdue University, Vanderbilt University and the University of Tennessee, will serve as partners in the curriculum implementation.
The outreach and visibility of the institute has positively benefited Ohio members. Ohio technology has been showcased at global events including the 2019 JEC Global Composites Event in Paris; the Composites and Advanced Materials Expo (CAMX) led by the American Composites Manufacturers Association (ACMA); the Society for the Advancement of Materials and Process Engineering (SAMPE); and the North American International Automotive Show held in Detroit (NAIAS).
Ohio company Milicron has utilized its 3,000-ton injection-molding press in IACMI projects that have demonstrated an estimated 40 to 50 percent reduced cost from commercial counterparts. The visibility from these projects and the project partners, including Milicron, has earned significant attention from industry thought-leaders and trade media. Industry partners, including Joe Fox with INEOS Composites (formerly Ashland Composites), have touted engagement with the institute as an important catalyst for their respective businesses. Fox presented at a 2018 Innovation Policy Forum at the National Academy of Sciences, telling the audience, "The IACMI consortium has been an effective way for industry, universities and federal laboratories to collaborate on industrially relevant technology."
IACMI Member Meetings
The institute holds its semiannual members meetings in partner states to help showcase the connected ecosystem capabilities and successes. In 2017, this meeting was held in Dayton, Ohio, and more than 300 attendees representing over 100 individual organizations and 30 states came to the Buckeye State to tour the newly renovated composite laboratory space at UDRI; see the compressed-gas storage vessel prototype from a recent IACMI project with DuPont (now DowDupont), UDRI, Steelhead Composites and the Composite Prototyping Center (CPC); and connect with the advanced composite industry's who's who. In January 2020, the institute, in partnership with JobsOhio, will be hosting this important event in Ohio.
Julie Attwood, head of advanced materials for Bloomberg NEF, will provide a keynote speech on the role for composites in energy, transport and manufacturing. Amanda Simpson, vice president for research and technology at Airbus Americas, will join leaders from the U.S. Air Force, Army, NASA and Lockheed Martin in a panel focused on emerging opportunities and challenges for composites structures pertaining to low-cost unmanned aerial systems and urban air mobility. Many members will also be providing updates on their respective technical research and development initiatives. Members will also have the opportunity to attend a networking reception at the National Museum of the U.S. Air Force.
To learn more about membership in the consortium, visit https://iacmi.org/membership/apply-for-iacmi-membership/. More information about upcoming members meetings is on the institute website, www.iacmi.org. T&ID
About the Author