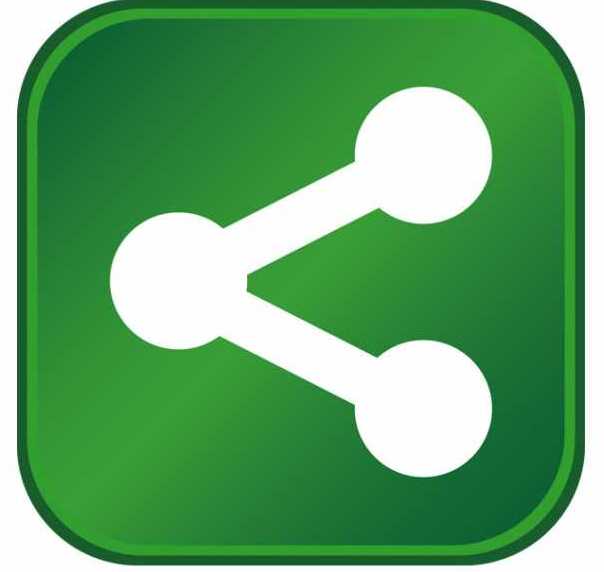 Continued Double-Digit Growth
The U.S. economy remains strong, Fortune 500 companies are focused on core competencies, and 3PL providers continue to prove that they are able to satisfy those customers' outsourcing demands. Those three factors all add up to one thing: continued outstanding double-digit growth for the logistics outsourcing industry, as reflected in the 2007 Business Outlook from the International Warehouse Logistics Association.
 
In 2006, just over one-fifth of third party logistics providers reported healthy revenue increases of 20 percent or more. Another eight percent had revenue gains of between 15 and 20 percent, while 25 percent had double digit sales growth of between 10 and 15 percent.
 
Altogether, eight in 10 IWLA members reported an increase in revenues for 2006. Another 11 percent says sales were flat. Only seven percent reported a sales decline. It's not uncommon for some mid-size 3PL providers in the $100 million to $500 million sales range to experience annual sales gains of 40 to 50 percent.
 
As more and more companies turn to third party providers to outsource supply chain, transportation, and other ancillary services, 2007 looks nearly as promising. Although 21 percent expect either flat revenue or a sales decrease, more than three-quarters (78percent) anticipate revenue will grow again this year. Forty-three percent of those expect double-digit growth again this year of at least 10 percent.
 
"On the third party side as it relates to contract logistics, 2007 has started out very strong," says Scott McWilliams, CEO of Nashville-based Ozburn-Hessey Logistics. "When it comes to our pipeline of opportunities, it's been the strongest year we've had in the history of the company."
 
McWilliams says his firm's sales increased by 13 percent last year, and he expects a 15 percent gain in 2007. Nearly two-thirds of the new business reported by IWLA members is 3 coming from current customers, which is in line with last year's report. However, $250 out of every new $1,000 in revenue made by 3PLs is generated by customers new to outsourcing, which reflects the huge opportunities that still exist within Fortune 1000 companies, less than half of whom currently outsource.
 
"We certainly think that we'll be between 5 and 10 percent above 2006, which was a great year for us," says Jeff Clark, vice president of sales and marketing at Columbus, Ohio-based ODW Logistics. "We're bullish on that because forecasts from our existing customers have been good."
 
To keep up with double digit growth, just under two-thirds of survey respondents expect to hire new employees in 2007, with the majority of those bringing in 50 or fewer new hires. Another 35 percent plan to increase their use of temp workers, which is down substantially from last year, although 44 percent admit that their hiring plans for 2007 are not clear yet. The need for additional warehouse space also continues to grow, as 61 percent of executives plan to add more space in 2007. More than half of those respondents will add between 100,000 and 500,000 square feet of space, with 12 percent expanding by up to one million square feet.
 
Of course, double digit sales gains are often tempered by the increasing cost of doing business. Although fuel costs declined substantially over the second part of last year, fuel still represents a great unknown going forward. One survey respondent reports that customers are requesting decreases in fuel surcharges in 2007, which has been problematic since the cost of diesel fuel has not declined as rapidly as gasoline.
 
Nearly 17 percent expect overall fuel costs to increase substantially in 2007, while another 52 percent expect slight increases. For the first time in a while, health care costs did not top the list in terms of expected cost increases. Although 40 percent expect a "great increase" in health care costs (another 49 percent expect slight increases), 44 percent of respondents predict that costs for technology will also increase greatly. It looks like a good portion of those expenditures will go to material handling providers, as 63 percent of 3PLs plan to 4 make major material handling purchases this year. Thirty-six percent have budgeted $250,000 or more for those material handling investments.
 
Third party providers' opinion on RFID technology hasn't changed much over the last three years, despite the fact that research group IDTechEx expects 450 million RFID tags to be affixed at the case and pallet level this year, and 1 billion tags to be used on cases and pallets by 2009.
 
Although there-quarters of IWLA members indicate that RFID will have some impact or a large impact within the supply chain in the next five years, 79 percent of 3PL providers have no current plans for implementing the technology. Only 7 percent are using the technology currently, with another nine percent report to be piloting the technology.
 
The industry also seems to be ignoring the trend toward "going green," or finding environmentally friendly ways to reduce carbon emissions. The green movement is experiencing rapid growth as more and more attention is placed on global warming. Yet, only 18 percent of 3PL providers report to be pursuing strategies to go green by utilizing renewable energy sources. Of that group, the vast majority (69 percent) have simply re-routed transportation trucking routes to save fuel. Only 15 percent have looked into solar power options, and another 15 percent are using hybrid vehicles. None have considered wind turbines.
 
Aside from additional technology and healthcare costs in 2007, 3PL providers expect increases in property and casualty insurance, and some big gains in security costs. Some also believe that higher wages will be a concern in 2007. "For us, a major challenge will be to implement new technology in order to increase productivity," says Clark. "Those productivity increases are what our customers are expecting, so that needs to be our focal point. I'd also say that we expect wage pressure from existing employees. As the company continues to grow, they want to grow proportionately with it, which is to be expected."
 
Fortunately for 3PL providers, future opportunities seem to far outweigh the few challenges that dot the road ahead. Survey respondents agree that outstanding growth lies
5 ahead in the pharmaceutical sector, electronics, food, beverage and grocery, retail, clothing and textiles, medical supplies, and paper and related products. Many feel that the automotive, building material material/lumber and the office equipment and supplies sectors will experience "modest" expansion in 2007.
 
In addition, 3PL providers remain very excited about the growth in value added services.
Respondents expect solid growth in virtually every value-added category, with the strongest opportunities in packaging, pick/pack operations, labeling and kitting, inventory/control, assembly, and customization. When it comes to the transportation side of the business, the most potential is found in brokerage operations, freight forwarding, ocean shipping, rail, and truck.
 
"We're offering a lot of import services like cross-docking," says Clark. "People are importing more and more goods and we're helping with value-added services for those imported goods. We're doing what I would call the last mile service; breaking down air pallets and sending products to their DC or on to their customers."
 
Any time there an industry thrives with double-digit sales growth, merger and acquisition activity is bound to occur. While actual merger activity seems to have slowed in the last six months of 2006, almost two-thirds of recipients claim to have been approached about a merger opportunity last year. Forty-five percent say they are more likely to pursue strategic options (including a buyout) in 2007 than they were last year.
 
Aside from industry buyers and the usual venture-backed private equity houses that have invested heavily in the logistics space, international players are starting to target the U.S. marketplace. Dublin-headquartered Walsh Western International (WWI), which provides pan-European logistics services to technology players like Dell and PC World, recently acquired U.S.-based TDS Logistics. The Atlanta-based supply chain firm concentrates on the automotive sector and employs 7,000 across 36 logistics sites in the US, Canada, Belgium, Brazil, the UK, China and Germany.
 
Experts say to expect more similar deals in 2007 and beyond.