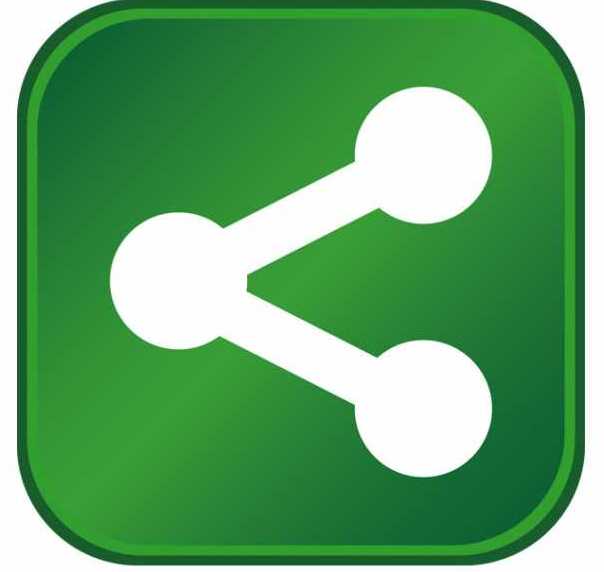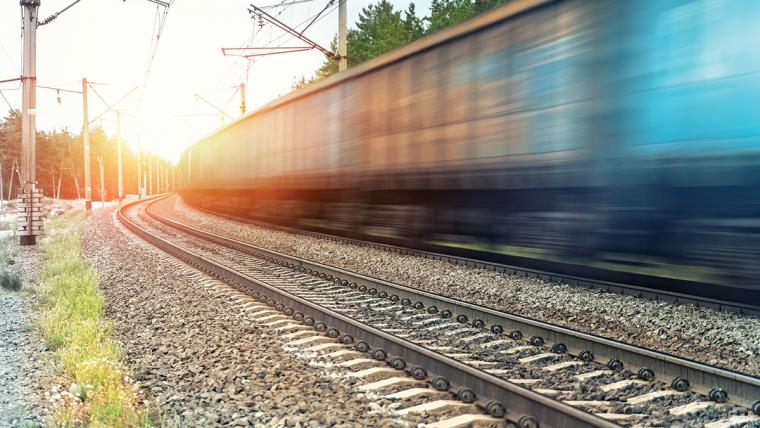 The Spanish Flu of 1918. The Great Depression and the ensuing World War. The attacks on 9/11 and the War on Terror. The financial crisis of 2008. The country suffered tremendously during these times, but out of devastation came a perseverance that has come to define the American spirit.
Innovation, experimentation and determination happened in medicine, government and business. These attributes will also come out of the latest global challenge that is the ongoing COVID-19 pandemic. Economics are so often defined by disruption. Right now, we find ourselves in the midst of one of the greatest supply chain calamities in history, brought on by a perfect storm.
"This will end, the economy will recover, and businesses will grow and evolve because of it," said Scott Norton, Executive Director and Chief Executive Officer of TexAmericas Center. "We see so much of this disruption as opportunities to meet the needs of businesses and help them grow."
The Challenges Began Before the Pandemic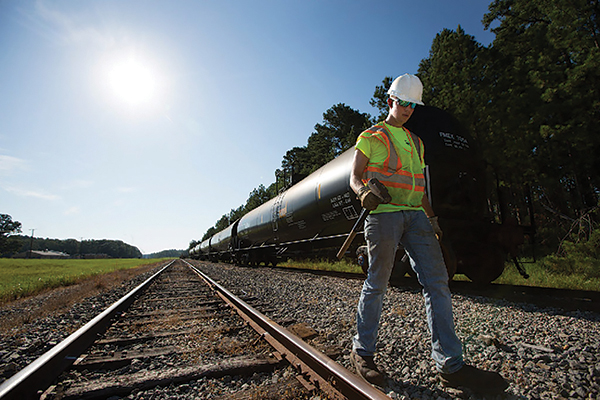 A decade ago, many business leaders predicted breaks in the supply chain would happen. As transportation expenses and overseas labor costs rose, it was becoming more obvious that the costs of doing business "as usual" would be unsustainable in the long term. These factors were simply exacerbated by a pandemic.
As we approach a third year of living with COVID-19, businesses, the economy and consumers are still evolving their response to supply chain disruptions. There is no single root cause for why things unraveled. We began with initial shutdowns in China that shuttered factories, subsequent shutdowns in the United States, shipping routes snarled at sea and inland ports, extreme weather, and labor shortages.
"Before the pandemic, the movement of goods tended to be so single-focused on the ports," said Norton. "Now, we're talking to businesses that are reshoring and they want to hear more about inland options to move their goods, alternatives to trucking cargo and using rail, becoming more inventive with the real estate, and relying on third parties to help manage risk. These shifts will alleviate the strain on our supply chains."
Third-Party Logistics
In 2022 and beyond, it will be the help of third-party logistics (3PL) services that will support supply chains and play a pivotal role in helping reshape the world's economy.
There are several trends that have led companies to needing third-party logistics, which helps them minimize risk and outsource elements of their operations. Warehousing, fulfillment services, transportation of goods and management of the labor force are all things these third-party logistics services provide. Industrial sites are expanding their roster of third-party service providers, and industrial leaders expect that number to grow in the years to come.
Third-party logistics is a proven game changer for manufacturers that struggle to grow because of warehousing and fulfillment strategies. In 2019, the 3PL market was valued at $1 billion worldwide and projected to hit $1.7 billion in 2027, according to Allied Market Research. When the COVID-19 pandemic emerged, the market for robust management of last-mile services increased dramatically. Consumers began ordering more goods online, and the companies that responded with nimble delivery systems were rewarded handsomely.
Whether a company is manufacturing or distributing, they need flexibility. They are looking for locations with adequate labor, great access to transportation and an existing structure. For a company that's testing a market or a concept, they might be looking to lease. Outsourcing to 3PL, and having a trusted partner in those services, is a great way to test a market.
"We believe businesses need the support and help to minimize risk so they can focus on growing the bottom line," said Norton.
Third-party logistics suppliers have the bandwidth to solve problems, so manufacturers can focus on their core competencies. The manufacturing industry has faced insurmountable odds since the beginning of the pandemic. From shutdowns and outbreaks to expensive new safety protocols, few operations have managed to maintain business as usual. Supply chain congestion and warehousing issues that have become commonplace can be more effectively managed offsite using third-party logistics.
TexAmericas Center adds value for its customers by delivering high-quality logistics services at a low cost and with access to an extensive transportation network. In turn, TexAmericas Center supports its rail customers' needs by offering the 3PL services of warehouse, distribution and logistics combined with rail car storage, switching and movement services.
Customizable solutions and the flexibility of 3PL have been critical during the pandemic. Indeed, flexibility will continue to be a major component for companies operating successfully through COVID-19 changes. Making the decision to outsource third-party logistics for warehousing, supply chain and distribution needs will allow companies to focus on their core business strengths. A good third-party provider will lower overhead, reduce inventory, standardize production goals and increase efficiency.
Real Estate Considerations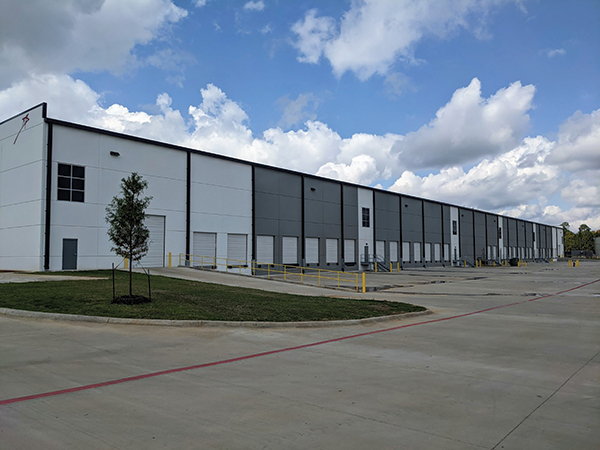 A shift away from large, industrial warehouses is another trend that makes 3PL so necessary for companies. This shift changed drastically and immediately at the onset of the pandemic. In years past, trends brought us to a place where companies operated enormous regional distribution centers. With millions of square feet, these sites would service a multi-state area.
It was a smart choice at the time: shipping costs were minimal compared to the expense of setting up multiple distribution sites. Staffing duplications were eliminated and overhead was reduced. Today, however, there is a significant risk to such large warehousing spaces. A COVID-19 outbreak could shut down a facility – and potentially the revenue from a multi-state region – for weeks.
Because of the pandemic, companies should consider opting for multiple, smaller sites. This minimizes vulnerability and risk.
Rather than a single, two million-square-foot warehouse responsible for a four-state region, the smarter option might be to build four 500,000-square-foot facilities. When one goes down, a smaller percentage of the company's market is affected. Likewise, the company would still have three other nearby facilities that could ramp up distribution to cover the shortfall. An outbreak and subsequent shutdown changes from a catastrophic business event to a minor hiccup under that scenario.
With this new trend, many companies now find themselves in a scramble for industrial space. Industrial vacancy rates remain at an all-time low, despite high levels of investment in new facilities. Throughout the country, there is simply not enough warehousing space available to meet this spike in demand and unique needs presented by the pandemic.
Industrial site partners would benefit from drilling down their focus on "speed-to-market" offerings that allow companies to get operations running and turn a profit more quickly. These offerings might include move-in ready structures, build-out-to-suit agreements and attractive incentives.
TexAmericas Center has the operating capabilities of a municipality but functions like a traditional real estate development company, offering customized real estate solutions. It frees up leadership to eliminate the red tape that can hinder growth plans and result in a slow start-up.  As an example, all land uses and building permits are usually approved within 72 hours of submission. Companies that launch operations at TexAmericas Center report their revenue streams stabilize, and they realize their return on investment more quickly.
The Resurgence of Rail
In 2022, the supply chain disruption continues due to limited space and port congestion. Another piece of the puzzle is turmoil in the trucking industry. The trucking workforce has evolved so that many drivers don't want to pursue long -distance, over-the-road trucking, or deal with regulations and restrictions that can slow down the movement of goods. As a result, more companies are looking at the future of rail in The United States — and are confident this is a good bet.
According to the International Energy Agency (IEA), demand for passenger and freight rail is expected to double by 2050, and in turn help alleviate pressure on the supply chains.
Freight rail can complement other transport modes to provide efficient mobility. According to the IEA, there is an increased demand for rapid delivery of higher value and lighter weight goods. The IEA noted, "The rail sector has important advantages to exploit in competing for business, but this will require additional strategic investments in rail infrastructure, further efforts to improve commercial competitiveness and technological innovation."
Texarkana has seven rail lines running through the market and owns 36 miles of rail on its 12,000 acres. In 2022, $1 million will be invested in upgrades, with plans to invest similar amounts culminating in a multi-commodity transload facility. It will be able to handle timber, metals, agriculture, building products, grain and more. All of this will fall within the TexAmericas Center footprint for companies that want to have a facility in the right location, with access to rail to drive logistics costs down.
This is the future of  the supply chain. In 2022 and beyond, we expect to see more of these assets combined to drive down the costs of logistics so supply chains can be as efficient as possible.
So while we have seen parts of the supply chain buckling under current pressures, we are also witnessing a remaking of the supply chain that will result in less disruption and chaos in the future. The result will be more opportunities to thrive in a more confident economy, especially if business partners work together.
There is no doubt that the global pandemic forced companies to pivot operations in order to survive. It increased the demand for more robust and responsive logistics, with more consumers and businesses expecting just-in-time delivery or products shipped directly to their front doors. Companies that respond well to these challenges will undoubtedly see long-term profitability boosts. The rewards are yours for the taking.  T&ID