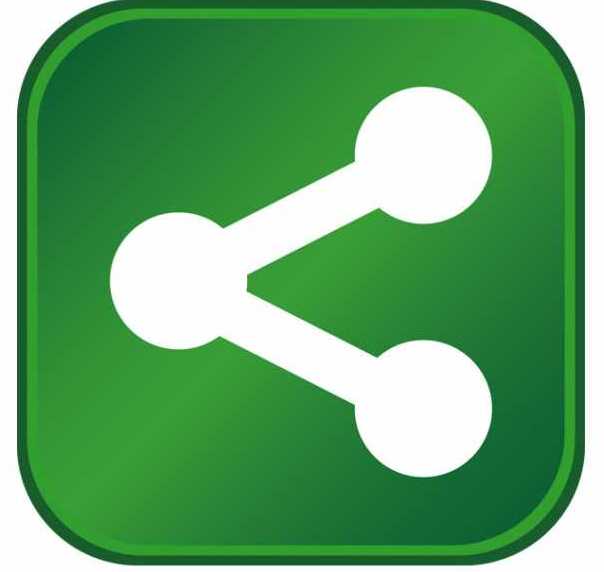 With the considerable supply chain  disruptions brought on by the pandemic and amid escalating inflation, supply chain resilience is more critical than ever before. The unforeseen pandemic of late has presented a range of challenges for which many supply chains were clearly — often admittedly — unprepared. Labor shortages, shipping cost surges and new patterns of production and consumption have all played a key role in disrupting business logistics, upending markets, industries and whole economies in the process. In its wake are logistics, procurement and other supply chain professionals who continue to suffer stress and chaos on the front line, scrambling to react to newly exposed systemic weaknesses and vulnerabilities.
"In order to prepare against unforeseen and inevitable turbulent events ahead, it's important to take proactive measures to identify the most inherently fragile areas within a supply chain," urged Nirav Patel, CEO of Bristlecone, a provider of connected logistics solutions that is part of the $19 billion Mahindra Group. "In this post-pandemic era, we need to challenge conventional thinking and pursue digital innovation on a much larger and more significant scale. Embracing emerging technologies like AI and SAP integration can transform and fortify companies with an appropriate level of resilience and agility to defend against future crises and unforeseen challenges."
Three Common Risks to Supply Chains
While there are numerous reasons supply chains are disrupted, there are a few prime culprits: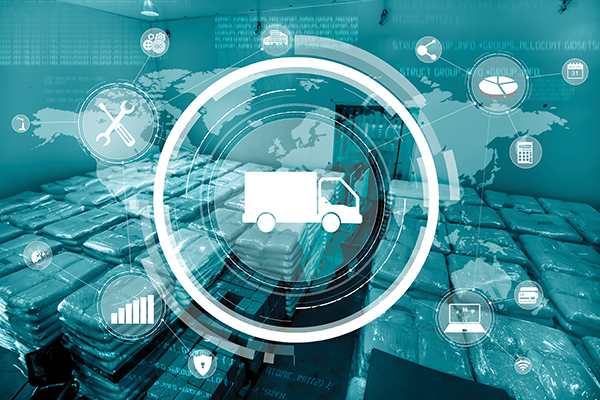 Environmental forces. External factors, such as natural disasters, economic turmoil and geopolitical instability impact supply chain performance in numerous unsavory ways, including damaged transport infrastructure, canceled deliveries and demolished inventory, all of which can lead to unbalanced supply and demand.
The high cost of environmental disaster is important for supply chain professionals to consider. According to a report by the National Centers for Environmental Information, in 2022, weather and climate disasters cost $160 billion in the United States alone, the third most expensive year on record. The last decade (the years between 2010 and 2019) cost an average of $93.6 billion per year, and a total cost of $936.3 billion over the entire decade. This is a sharp increase from the 1980s, when the average year's disaster costs totaled $20.5 billion, and $204 billion for the entire decade. As this trend continues and environmental disasters become more frequent and costly, it will become all the more vital for supply chains to be proactively protected against the unavoidable and costly effects of environmental forces such as natural disasters.
Value chain disruptions. Issues within the value chain, the process starting from businesses receiving raw material to then selling the finished product to consumers, can create a bullwhip effect where small fluctuations in initial operations can lead to even greater negative effects across the entire supply chain. Value chain triggers include labor disputes, limited supplier cash flow, manufacturing accidents and so on.
Disruptions to value chains will continue to be a serious threat to supply chains going forward, demanding greater resiliency from supply chains. A whitepaper from the World Economic Forum stated, "The increasing frequency of supply-driven disruptions – ranging from global pandemics and the climate crisis to cyber threats and geopolitical tensions – combined with an ever-intensifying set of demand-driven disruptions – including the rise of new consumer channels, pent-up demand and a fragmented reopening of the global economy – will continue to destabilize global value chains. These forces are too large, too grave and too urgent for any single entity to address alone. Instead, a greater sense of shared responsibility and collaboration is required for the global manufacturing community to successfully navigate the future."
As noted in this report, disruptions in value chains often have complicated, unpredictable causes, the impacts of which are magnified across the supply chain. Being proactive against this kind of disruption can be a highly effective way to mitigate the potential impacts of a disruption to the value chain.
Business operation challenges. When troubles arise internally within key areas of the business such as breaches in the finance, IT or HR divisions, core operations will struggle to function and that will impede the company at large. A whitepaper from Bristlecone provides some examples of this type of disruption, with this citation:
"In addition to the above-mentioned indirect threats, companies and supply chains have also been subject to other attacks and threats that are more local in nature, i.e., impacting a particular company/a specific supply chain.  Cyberattacks have been a key area of concern for most supply chains, with more than 300 cybersecurity incidents impacting supply chains in 2019 alone. One prominent example is the ransomware attack on Belgian aerospace supplier ASCO Industries that forced the company to shut down production lines at four different factories across North America and Europe and stop operations for over a month. Other key challenges include untrained workers, poor relationships with suppliers, product defects etc. Volkswagen accused their seat cover supplier, Car Trim, of supplying them with flawed leather seat covers and cancelled a contract worth USD $600 million, leading Car Trim to stop all deliveries and counter-sue Volkswagen. This meant that Volkswagen had to stop work at six of its plants, causing nearly 28,000 workers to have their hours slashed."
Business operation challenges are often connected to other kinds of supply chain risks; in fact, all risks to supply chains can become intertwined and amplify the effects of one another.
How Digital Tools Can Help
As supply chain threats like these and others remain omnipresent — with regional, national and global implications — it has become an imperative for organizations to employ digital tools for enhanced automation, visibility and resiliency. Here are three digital strategies leaders can implement to do so:     
Supply chain digital twins. Digital twins are digital replicas of physical supply chains. They integrate with the company's systems to provide real-time insights on any sudden disruptions in a supply chain's performance level, allowing supply chain management to become more proactive than reactive. Digital twins help companies mitigate environmental risks by immediately notifying them of natural disasters or other external forces that can harm the supply chain's efficiency. This simulation provides an additional level of visibility that would otherwise be impossible without leveraging technology.
A digital twins-related whitepaper from Siemens explains the importance of this technology to the future of logistics as an industry, noting, "According to Gartner, by 2021, half of all large industrial companies will use a digital twin to optimize the efficiency of their production processes. So it is only logical that the Internet of Things needs to find connections with a type of logistics that uses this efficiency gain for its supply chains. The maturity level of digital twin technology is now so high that its use in logistics promises a clear competitive advantage. Today, the ongoing monitoring of processes using a digital twin already allows you to work on the basis of optimum operating parameters and therefore ensure efficient processes at low operating costs, which is definitely an important aspect in the light of the fact that supply chain costs are increasing constantly."
Predictive maintenance. This is a preventative technique that uses machine learning technologies and sensors to track the function of machines and systems. Predictive maintenance is able to foresee when a machine is likely to develop issues in the near future so that maintenance can be done before any breakdowns. Supply chain operations become more resilient knowing that all machines and robotics are working efficiently.
Bristlecone's whitepaper underscores the fact that predictive maintenance is already being implemented effectively by a number of high-profile logistics companies.
"While a digital twin will provide a company with a broader view of potential disruptions in the supply chain, predictive maintenance will help keep track of the health of key machines and tools being used across the supply chain," said the whitepaper's authors. "Major logistics companies such as DHL, FedEx and UPS have implemented predictive maintenance across their fleets. Frito-Lay North America, a unit of PepsiCo, used a predictive electrical system maintenance program on its fleets that identifies cranking voltage issues and automatically generates work orders."
The evidence makes it clear that predictive maintenance is a highly effective way to proactively manage unpredictable and unprecedented challenges to supply chains, especially for vertical industries which are more vulnerable to the effects of uncontrollable natural hazards and other influential global events. Automating the maintenance of logistics systems means that potential weaknesses are managed before they become larger issues, and that maintenance of the entire system is centrally controlled and kept dating effortlessly.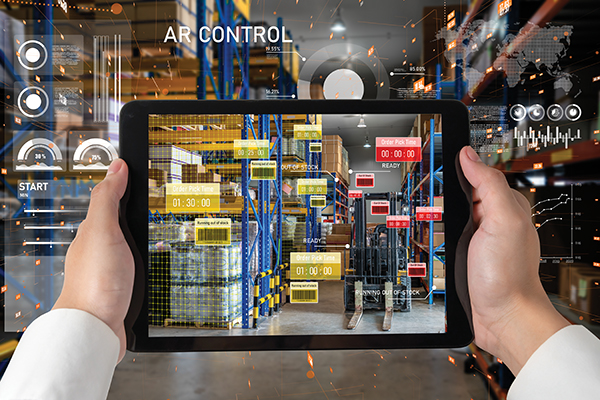 Tracking. Today's supply chain management companies live in a fortunate time in which they can collect real-time updates on current events courtesy of the Internet and other technologies. Companies can leverage social media to obtain consumer behavior analytics while also monitoring the industry, news and other sources that can indicate potential supply chain disruptions like the passing of a new regulation. Logistics and transportation technologies provide powerful modern digital fleet tracking so that companies can track their shipments and fleets across land and sea, all over the world. Analytics from cloud-based and other technologies provide valuable insights on — and can fiscally quantify — things like employee engagement and productivity. This data is direct feedback that supply chain managers can leverage to assess what leadership tactics are effective and which fail to drive workforce benchmarks.
A recent Bristlecone case study further found the following: "Large consumer durables manufacturer lacked insight into shipments in-transit and weather-related events impacting customer deliveries. They now have 100 percent order-level traceability on shipments and reverse logistics for over 50,000 orders in 125 markets. Not only has this helped 500 warehouse and home delivery technicians optimize logistics and scheduling, but the company has also improved lead times by up to 70 percent while reducing shrinkage by 60 percent."
The use of cloud-based digital logistics solutions to monitor and react to weather-related events impacting customer deliveries saved this manufacturer $500,000 dollars in the first year alone.
Mitigating avoidable business risk by proactively transforming and shoring up supply chains with digital technologies and methodologies like these is a trend predicted to persist over the next few years. This as Gartner predicts that "by 2026, more than 75 percent of commercial supply chain management application vendors will deliver embedded advanced analytics (AA), artificial intelligence (AI) and data science."  A McKinsey survey also cited more than 90 percent of respondents as reporting they have invested in digital supply chain technologies in the last year.
Digital transformation is already reinventing the modern supply chain across sectors with technologies such as AI, machine learning  (ML), the Internet of Things (IOT) and blockchain integrations. These nextgen digital deployments are offering innovative ways for supply chain professionals to procure highly accurate, up-to-the-minute data — the kind that creates opportunities for companies to predict and aptly react to macro and micro conditions, mitigate risks and, at the most extreme level, thwarts a business busting disaster.
"Supply chains are complex, and disruption is becoming the norm," Patel said. "Businesses must be able to operate seamlessly within their ecosystem of functional teams, partners, logistics providers, customers and other stakeholders, and work together to navigate and mitigate supply chain risk — all while improving customer experiences. Establishing multi-tiered digitalization replete with data aggregation, information exchange, collaboration, risk management, AI-powered analytics and robust cloud technologies can shore up a supply chain with unprecedented speed, visibility, synergy and control. It's a mission critical way to maintain the kind of resiliency that will demonstrate — and protect — business value." T&ID
Sources:
• www.gartner.com/smarterwithgartner/gartner-predicts-the-future-of-supply-chain-technology
• www.mckinsey.com/capabilities/operations/our-insights/taking-the-pulse-of-shifting-supply-chains
• www.bristlecone.com/digital-supply-chain-management-building-a-threat-resilient-supply-chain/
• www.bristlecone.com/4-critical-steps-to-build-into-your-digital-logistics-strategy/
• www.resources.sw.siemens.com/en-US/white-paper-the-digital-twin
• www.ncei.noaa.gov/access/billions/#:~:text=In%202022%2C%20there%20were%2018,and%201%20winter%20storm%20event.
• www3.weforum.org/docs/WEF_Navigating_Global_Value_Chains_Disruptions_2021.pdf
About the Author