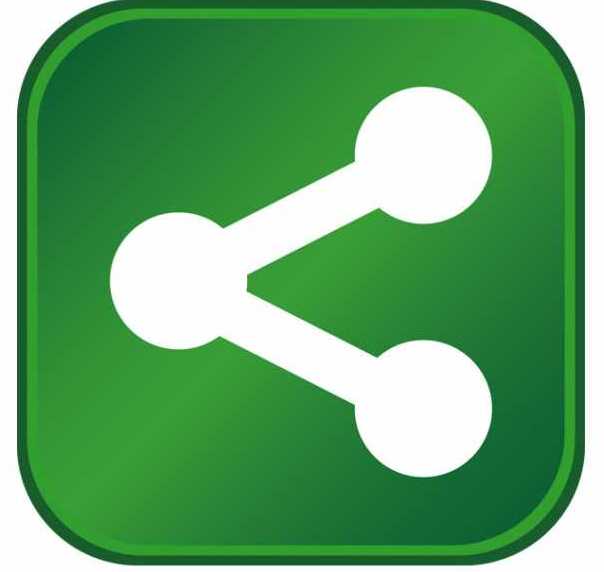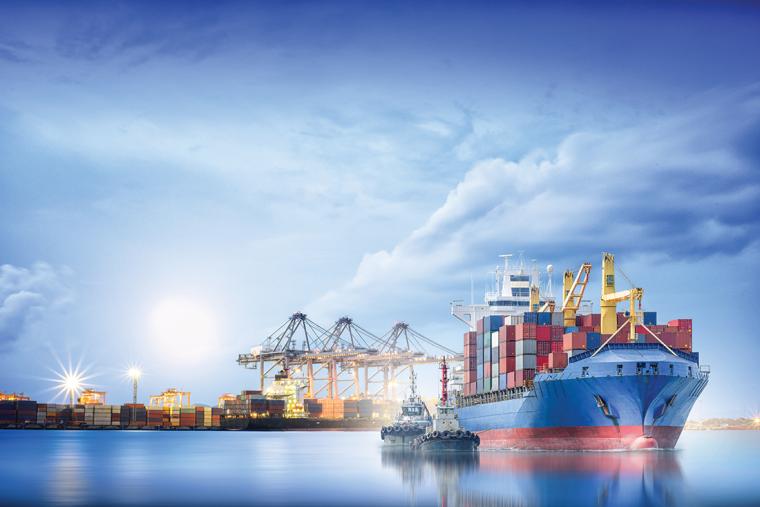 Growth and economic expansion are critical to the economies of all nations. To succeed in this growth, however, the need for access to markets through ports, depots and other facilities also must grow, physically and technologically. For all that the economy is burgeoning in the digital realm, itís also growing in the offline world. Ports today are striving to expand to accommodate industry needs and avoid bottlenecks, but theyíre also having to do it in an environmentally responsible way, at the same time integrating digital assets with physical operations. Some ports and depots around the U.S. have stories to tell, and weíve recounted them here.
Port of Baton Rouge, Louisiana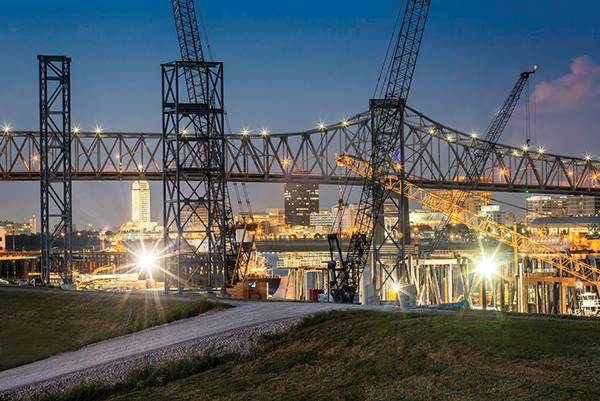 Increasing efficiency and capacity and improving facilities for tenants is always top of mind for the Port of Greater Baton Rouge. An ongoing river deepening project by the U.S. Army Corps of Engineers will help the port to remain competitive in shipping commodities and berthing larger deep-draft ships. The draft of the shipping channel from the Gulf of Mexico to Baton Rouge will increase from 45 to 50 feet by 2025, and studies have indicated that each additional foot of draft will add approximately $1 million of cargo value capacity to a vessel. Other improvements and developments at the port involve modernizing infrastructure, which will allow for a higher volume of commodities.
Unusually low water levels on the Mississippi River in 2020 and 2021 led to a shortage of empty shipping containers throughout the region and dramatically reduced barge traffic north of Baton Rouge and New Orleans. Today, the container-on-barge business is continuing to rebound and service at the port's Inland Rivers Marine Terminal is booming once again.
The port is seeking federal funding for expansive growth of infrastructure for the more efficient and voluminous movement of containers. Two pieces of equipment are also continuing to be heavily utilized and play an important role in the efficiency of operations. The "Big Red Beast" is the newest heavy lift container equipment at the port. It is in use daily and can load and unload barges as well as transport and stack containers. Another piece of equipment, the "Reach Stacker," has resulted in a 20 percent increase in capacity of container storage with its ability to stack containers five high as opposed to four. This has increased the facility's storage capacity to approximately 1,800 containers. Continued growth and anticipated demand are so great that port staff is considering another expansion of the container handling facility, plus another possible barge dock at their Inland Rivers Marine Terminal.
"This rebound — and increase in efficiency — is once again allowing local industry to choose the option of waterborne transportation from Baton Rouge to New Orleans," noted Port of Baton Rouge Executive Director Jay Hardman.
Port Fisher Terminals, Michigan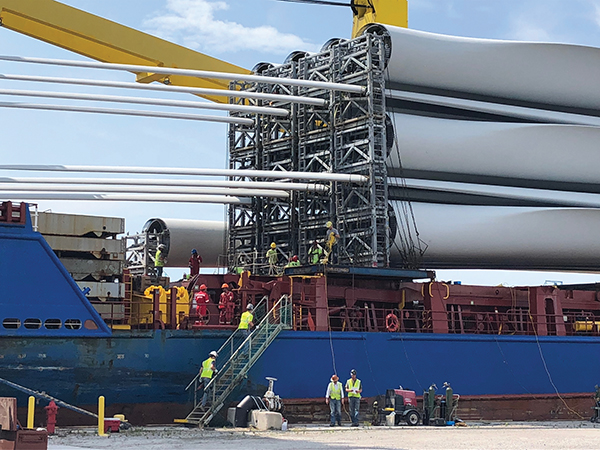 Port Fisher Terminals is a multi-modal port site offering convenient vessel, rail and highway transportation access. Located in Bay City, Michigan – centrally located on the East Coast of Michigan – the port is protected by the Saginaw Bay and supported by the Saginaw River.
Railroad to port service is supported by Lake States Railway and Lake States' Class A interchanges with CSX and Canadian National (CN). The port's highway transportation capabilities are supported and serviced by Class A roads that connect to major highways including Interstate 75, the major north–south Interstate Highway in the Great Lakes and Southeastern regions of the United States, connecting states between Michigan and Florida. There are also two area airports within a short distance of the port, James Clements Airport in Bay City and MBS International Airport in Freeland.
Port Fisher Terminals boasts more than 80 acres of undeveloped, aggregate surface for bulk storage needs. The storage areas have minimal aerial obstructions, making it ideal for storage, staging and easy transport. Types of bulk storage include break bulk, bulk aggregate materials, large cargo/components, storage for staging, wind turbine components and more.
Today, Port Fisher is exploring opportunities to increase activities and offer an access point north of the Port of Detroit including improvements to security that would allow the port to expand its capacity and offerings to support cargo by shipping container. There is also interest in offerings to support agricultural activities.
"Port Fisher, being a multi-modal port site, brings the world to our community and the products our community produces to the world," said Trevor Keyes, president and CEO of Bay Future, Inc. "Their abilities, flexibility and partnership have had positive impacts on our community, and with additional capacity and expansion opportunities on their vacant acreage, the possibilities of this port are nearly endless."
Kilgore Texas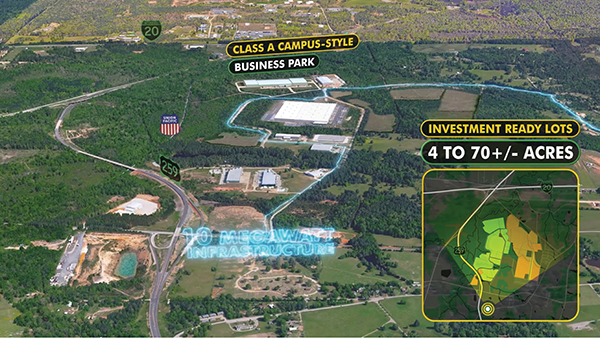 Kilgore, which is located in East Texas on Interstate 20 between Shreveport, Louisiana and the Dallas/Fort Worth Metroplex, brings unique business opportunities for companies seeking a prime location at an operating cost that is well below national and state averages.
Kilgore's manufacturing facilities and distribution centers are located directly adjacent to Interstate 20 and U.S. 59/259, providing four-lane limited access highway in all directions. These coast-to-coast and border-to-border highways are the cornerstone of Kilgore's logistics channels. Regional transportation via a network of state highways connects Kilgore directly to greater East Texas and beyond. A third-party logistics company located less than 10 miles from Kilgore grants companies easy access to rail, warehousing and long-haul trucking logistics.
East Texas Regional Airport, only a 10-minute drive from Kilgore, offers daily flights to DFW International Airport. Hundreds of regional, domestic and international flights are less than two hours away via DFW International Airport, Dallas Love Field, Shreveport Regional Airport and Tyler Pounds Regional Airport. Kilgore is situated between Port of Caddo-Bossier (60 miles east) and Port Houston (200 miles south), providing access to both shallow and deepwater ports.
With a specialization in advanced manufacturing and metalworking, Kilgore's daytime population is nearly double the resident population, as workers from around the region commute to work in a labor pool population numbering over 700,000.
Louisiana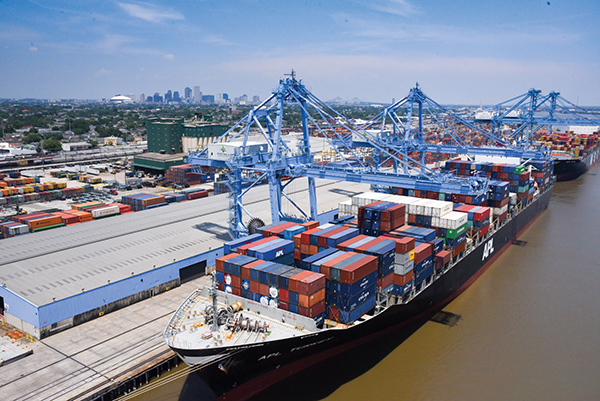 Business success often relies on infrastructure and logistics, and Louisiana's extensive port system, proximity to the Gulf of Mexico and central location in the southern U.S. establish it as a powerful hub for global and domestic commerce.
Evolving and adapting is part of Louisiana's logistics legacy, as evidenced by its six Mississippi River deep draft ports, which combined handle the most domestic cargo in the nation, including 60 percent of the nation's grain. The port system features Six Class I railroads spanning over 3,000 miles. New Orleans is the only place in America where six Class I railroads converge with a deepwater seaport. The region offers more than 1,000 miles of interstate, connecting all corners of the state with major regional markets such as Atlanta, Dallas and Houston, and nearly 50,000 miles of pipelines, integrated to crisscross every major highway, railroad and navigable waterway in the state. The Louisiana Offshore Oil Port is the nation's first and only deepwater oil port.
The Port of New Orleans added to its legacy when it announced a public-private partnership to develop and operate the $1.8 billion Louisiana International Terminal (LIT) container facility. That expansion will dramatically increase Louisiana's import and export capacity. At full build-out, LIT is expected to handle two million TEUs annually, taking advantage of the deeper 50-foot Lower Mississippi River Ship Channel and strengthening Louisiana's ability to attract distribution centers, logistics services and value-added services through Port NOLA's multimodal connectivity.
"This partnership has the potential to become one of the most impactful economic development projects in our state's history," said Louisiana Governor John Bel Edwards. "It leverages the economic power of our greatest natural resource – the Mississippi River – and enhances Louisiana's ability to attract new investment from companies competing in the global marketplace. Access to global markets represents expanding opportunities for both urban and rural communities. The powerful impact of this world-class logistics asset will benefit not only residents and businesses in south Louisiana, but it will also benefit advanced manufacturing, agribusiness and energy workers all across the state."
Meanwhile, the state continues to make long-term reinvestments in the state's expansive port infrastructure. Since it was established in 1989, the Port Construction and Development Program has poured $839.3 million of funding into 234 separate projects at the state's 39 ports. This includes $108.3 million for projects underway in 2023. This robust state support allows Louisiana's ports to maintain their critical role in global supply chains, accounting for 25 percent of all U.S. waterborne commerce. They also help to explain why Louisiana is home to five of the top 15 U.S. ports by tonnage and the largest liquefied natural gas (LNG) export terminal in the country.
Port of Oswego, New York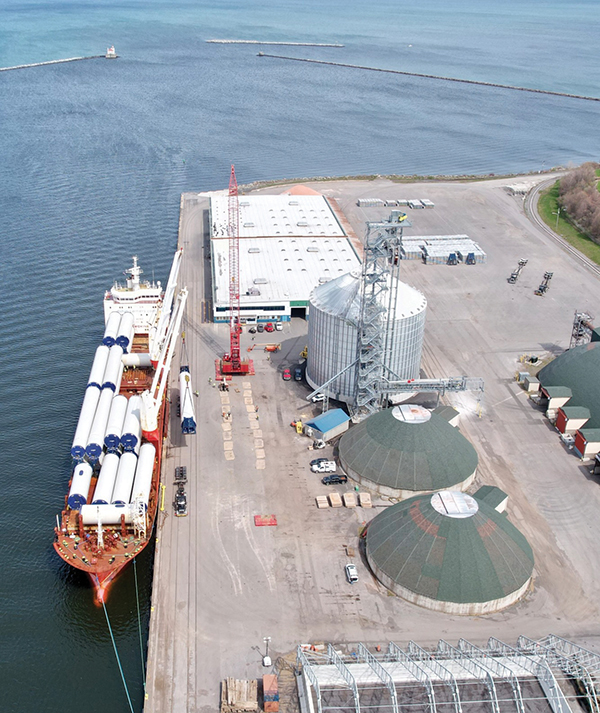 The Port of Oswego (POA) — a ship, rail and truck intermodal center — set a record year in 2022. Shipping alone was up over 300 percent compared to 2021, and the port generated considerable economic impact. Recently, the port received the U.S. Dept. of Transportation designation as a USDOT Marine Highway, one of only 32 in the United States, as well as its fourth prestigious Robert J. Lewis Pacesetter Award for recording increases in international cargo tonnage shipped through the port during the 2022 navigation season. In addition, the Port of Oswego is a Foreign Trade Zone (FTZ).
"The Port of Oswego's strategic location at the crossroads of the Northeastern North American shipping market puts us less than 350 miles from 60 million people," noted port CEO and Executive Director William Scriber.
As the only port on Lake Ontario, Port Oswego has the region's only Agricultural Export Center, which can store up to 22,000 metric tons, and has a USDA state-of-the-art grain testing lab — the only such lab in Upstate New York. The port excels in heavy lift operations for everything from turbines and generators to wind turbine blades and components, and huge aluminum ingots for nearby Novelis manufacturing.
A new $5 million project will soon allow the port to load grain faster aboard ships (from 18,000 bushels to 30,000 bushels an hour), and upgrade its rail car loading/unloading processing from two cars at a time to six.
Port of West St. Mary, Louisiana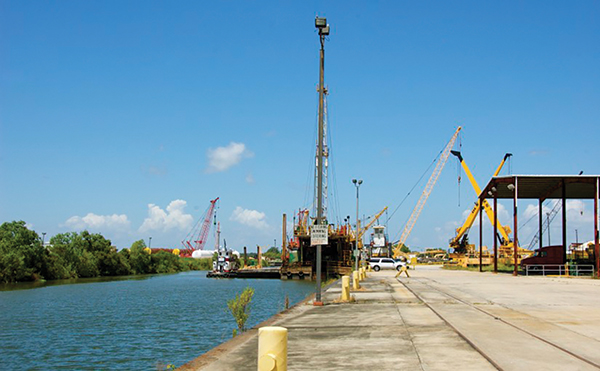 The Port of West St. Mary owns and operates its own water system, which serves residents and industry in the Louisa area. The port also owns and leases three buildings: a 36,005 square-foot building, a 32,006 square-foot building and a 13,300 square-foot building. Port facilities include 1,300 linear feet of bulkhead available to handle general cargo. The port owns 3,500 feet of rail spur which runs throughout the port complex. There are several fishery businesses that supply seafood throughout the state and beyond located near the port complex. The Louisa site has full broadband coverage supplied by Gulf Coast Broadband. The port owns 14 acres of land and buildings in Baldwin on the Charenton Navigational Canal. The buildings comprise a total of 79,973 square feet and are presently leased to LAD Services. In addition, the port owns 945 acres of property at its Louisa location and 105 acres at its Industrial Park location on the Charenton Navigational Canal.
The primary mission of the Port of West St. Mary is local and regional economic development, port related and non-port related, that leads to the improvement in quality of life for the residents of St. Mary Parish and neighboring areas. T&ID
About the Author