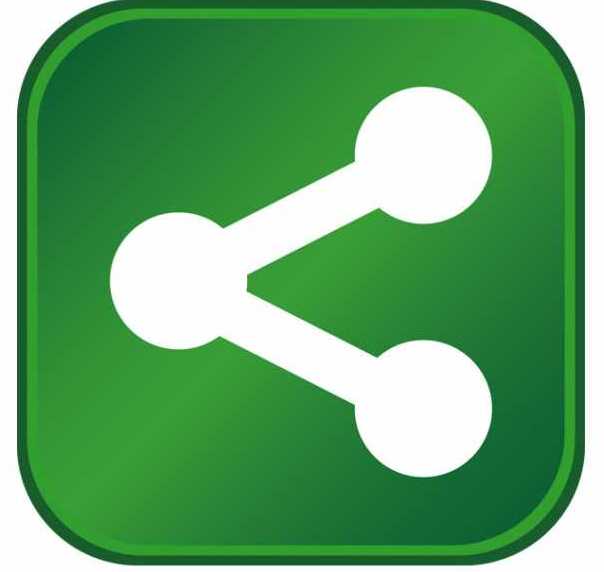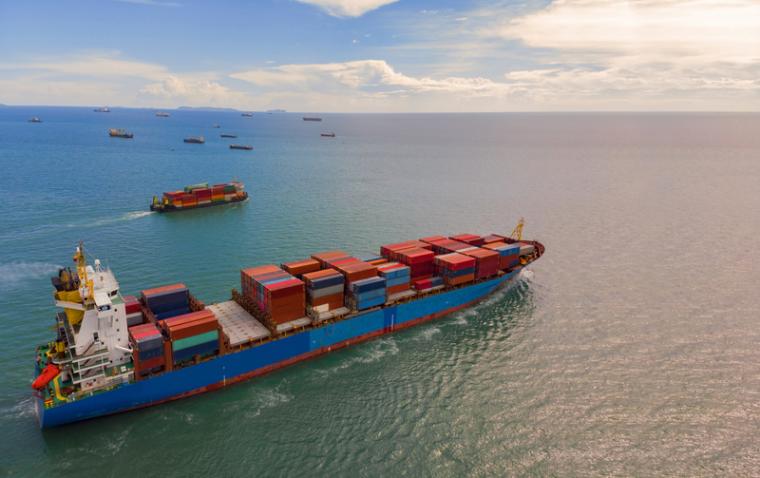 The year 2021 was interesting for the nation's ports and depots. The COVID-19 pandemic led to a surge of goods purchasing in the U.S. (at the expense of services). Many of these goods were ordered via online channels. In essence, American consumers' relentless desire to purchase things broke the supply chain in 2021, resulting in delay and congestion at many of the nation's ports. Ports are critical to the economic health of the country: they put goods on our shelves, keep workers employed and help businesses turn profits. Following the lessons learned in 2021, many U.S. ports are making changes to accommodate higher traffic, changes in the labor force and a framework that represents a new normal. In some cases, smaller ports are stepping in to relieve pressure from the larger ports.
Following are some highlights of several critical U.S. ports and depots, including the economic impact they have on communities.
Port of Baltimore, Maryland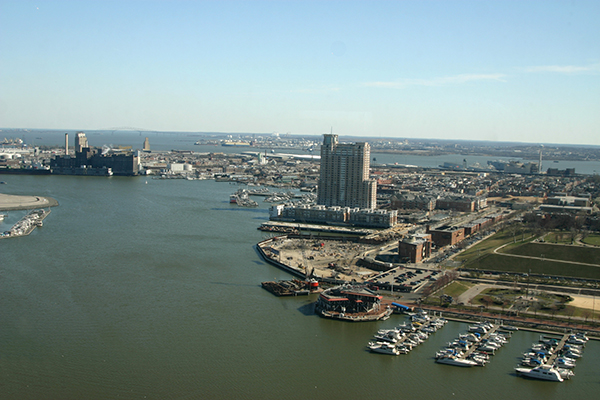 The Port of Baltimore is the nation's largest port facilities for specialized cargo and passenger. It is operated by the Maryland Port Administration, a unit of the Maryland Department of Transportation. The Port added new container services this year on two of the largest international container shipping companies in the world, Mediterranean Shipping Company (MSC) and Maersk. The MSC Indus 2 service is an Indian Subcontinent and Mediterranean service that includes an eight-ship string of 8,500 Twenty-foot Equivalent container (TEU) vessels, while Maersk started a new Southeast Asia/Vietnam and China service through Baltimore including a string of up to 13 ships with carrying capacities of 4,500-plus TEU containers.
Last month, groundbreaking was held for Baltimore's Howard Street Tunnel Expansion project, which will expand the CSX-owned tunnel to allow for double stacked container rail cars, clearing a longtime hurdle for the Port. It will also give CSX rail on the East Coast seamless double stack capacity from Maine to Florida. The project involves clearance improvements in the tunnel and at 22 other locations between Baltimore and Philadelphia. With the tunnel expansion, Baltimore will be able to send double stacked containers by rail into the Ohio Valley and onto Chicago.
"The Port of Baltimore has had a successful year recovering from the effects of the pandemic and has played a key role supporting the supply chain up and down the East Coast deep into America," said MDOT Secretary Greg Slater. "The infrastructure investments Maryland and its partners are making at the Port are laying the foundation for new jobs, greater capacity and even more business in the future."
Port of Greater Baton Rouge, Louisiana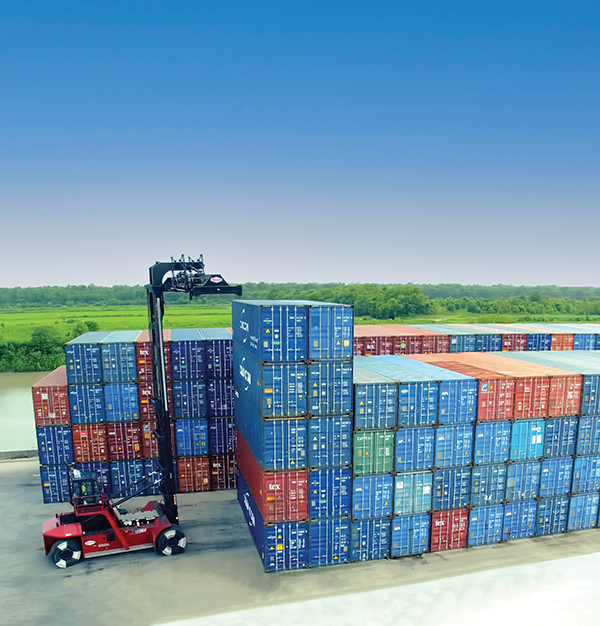 The Port of Greater Baton Rouge is strategically located on the Mississippi River and is an integral part of the national maritime industry and the Louisiana economy. Handling a diverse range of cargo and accommodating special requests is a trademark of the port, which ranks among the U.S. top ports in total tonnage. Located in Port Allen, Louisiana, the port is situated at the convergence of the Mississippi River and the Gulf Intracoastal Waterway and is linked to other major ports between north Florida and south Texas and through the Mississippi River inland waterway system.
The port is adjacent to the Port Allen Lock, the northernmost point on the Mississippi River where barges can access the Gulf Intracoastal Waterway. It is the head of deepwater navigation on the Mississippi River: a 45-foot shipping channel to the mouth of the Mississippi River is maintained by the U.S. Army Corps of Engineers. The port provides excellent accessibility to all types of intermodal transportation. It is located adjacent to U.S. Interstate 10, and is in close proximity to U.S. Interstates 12, 49, 55, and 59; U.S. Highways 61, 65, and 90 and LA Highway 1. The port's public infrastructure and connectivity provide direct access to ship, barge, truck and rail.
Due to an increase in container movement, the port is expanding the Inland Rivers Marine Terminal's container storage yard. The $4.5 million expansion will include 3.5 acres of concrete poured to expand the Port's container storage capacity.
"We are excited about the success of the COB service and the opportunity to expand our capacity," said port Executive Director Jay Hardman. "Every container that goes down the Mississippi River to New Orleans for export is one less 18-wheel truck on our roads and bridges."
Port of Benton, Washington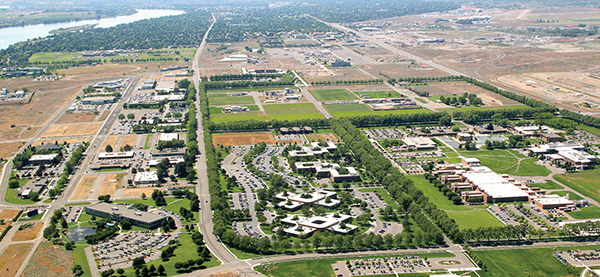 Port of Benton is an inland port with ample land for industrial and manufacturing growth. The port operates two general aviation airports, dual Class I served regional rail and a large technology research park. It serves as high-value relief for Puget Sound ports to import/export products cost-effectively and efficiently by transloading from rail to truck.
Port of Benton is continuously expanding and improving the reliability of air, rail and ground transportation connectivity for the growth of industrial partners. The Port of Benton and the City of Richland recently received 1,341 acres of land designated for advanced manufacturing.
The region has been named one of few communities nationally to host the Department of Energy Advanced Reactor Demonstration Program and will serve as the development site for X-Energy's modular reactor serving the TRi-Energy Partnership with Grant PUD and Energy Northwest. In support of this innovation, the port has developed a clean energy collaboration hub – Washington VERTical – that is developing a supply chain alliance to support next-generation energy technology.
The port's primary import is rail-delivered grain for agricultural feed. The region is home to the largest contiguous zero-oxygen flash freezer. Beyond logistics, the port is home to Pacific Northwest National Lab and Washington State University Tri-Cities, which engage in R&D on clean energy, grid storage technology and other innovations.
"Port of Benton is Washington State's inland center of technological and logistical innovation," said Diahann Howard, PPM, Executive Director for Port of Benton. "Our community boasts lower utility rates and generous cost efficiencies in land development and logistics to global markets while providing a high quality of living."
Port of Caddo-Bossier, Louisiana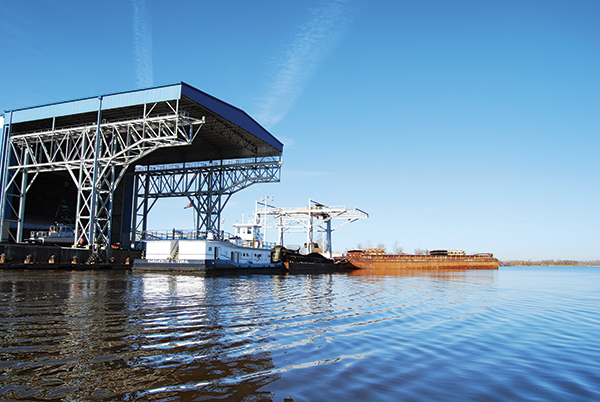 The Port of Caddo-Bossier is currently 4,000 acres in size but continues to grow as it acquires nearby land for future expansion. It is located at the head of navigation on the Red River Waterway in Northwest Louisiana. The Port is a multimodal transportation and distribution center with easy access to three major highways (I-49, I-20 and I-30) and a nationwide rail system. It is centrally located within a day's drive of more than 41.3 million consumers in some of America's largest markets.
The port is currently home to 17 national and international companies that currently employ more than 1,700 workers. Studies have shown that for every job created at the Port of Caddo-Bossier, four jobs are created in the adjoining parishes of Caddo and Bossier. The Port remains a strong economic engine for Northwest Louisiana.
Besides adding acreage, the port is completing a new $14 million 100,000-square-foot heavy load, multimodal, industrial warehouse. In addition, BIA Energy is finalizing financing to build a $1 billion facility at the port. BIA will use natural gas from the Haynesville Shale, which is located underneath Caddo and Bossier Parishes, and convert it into methanol. Current port tenant Ternium USA, a steel producer, announced it will invest $98 million to expand its facility, creating 35 new jobs. Finally, Sunny Point Aggregates will begin dredging river sand from the Red River and shipping it to natural gas fracking sites.
"The Port of Caddo-Bossier was developed to help attract and retain industries and jobs to the area. Over the last 40 years, it has become the economic engine for this area," said Eric England, Executive Port Director.
Port Freeport, Texas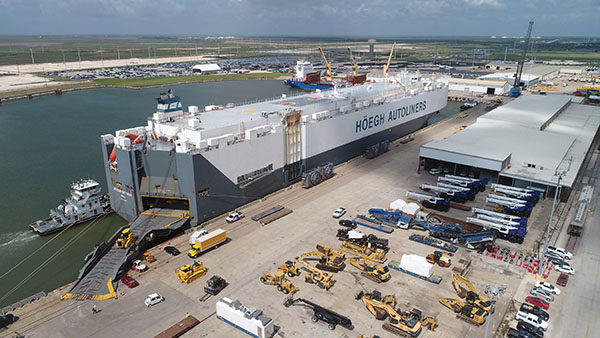 Port Freeport is a deepwater port strategically situated in the industrial hub of Brazoria County, Texas only three miles from the open waters of the Gulf of Mexico. With an abundance of land available for development, accessibility through road and railway, and the shortest – and soon to be deepest – channel on the Texas Coast with more than 500 acres mitigated and shovel ready. Port Freeport currently ranks eleventh among U.S. ports in total foreign waterborne tonnage handled and fifth in Texas by the same measure.
Port Freeport has experienced exponential growth and is undertaking strategic initiatives to maintain the expansion and provide the surrounding community with jobs and economic benefits. One of these initiatives includes the Freeport Harbor Channel Improvement Project, comprised of four reaches, which will deepen and partially widen the channel from its current 46 feet to depths ranging from 51 to 56 feet mean lower low water. Dredging of the first reach of the channel was completed in September 2021. The project in its entirety is expected to be completed in 2025 as Port Freeport celebrates its 100th anniversary.
In 2019, Port Freeport completed the initial phase of rail development which now serves multiple commodities such as bulk aggregate, steel pipe and heavy equipment. Port Freeport will double its rail capacity via the second phase of rail development by the end of 2023.
"The investments being made will enable Port Freeport to serve a wider range of global vessels which will expand our capacity, facilitate additional economic growth and support job opportunities for the entire region," said Phyllis Saathoff, Executive Director/CEO of Port Freeport.
Port of Gulfport, Mississippi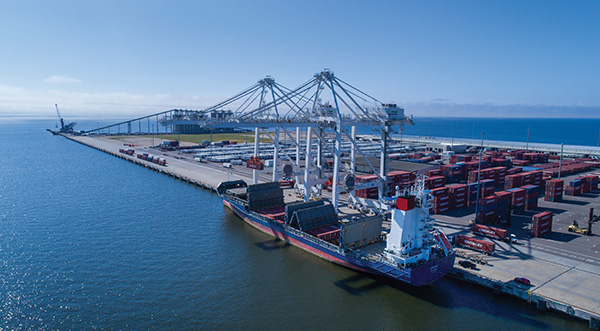 The Port of Gulfport is a deep-water international seaport located in Gulfport, Mississippi. Annually, the port handles around 330 deep draft vessels, as well as more than 2.5 million tons of cargo and 225,000 TEUs. The strategic location of the port allows customers to distribute products to a majority of the U.S. market within 24 hours. Its central location also benefits the nation's military by serving as a Strategic Seaport. The port is equipped to handle nearly any type of cargo, routinely handling bulk, breakbulk and containerized cargo in the form of perishable goods, textiles and paper products.
A key gateway for Latin America, the port is the second largest green fruit import facility in the country. In recent years, it has signed leases with new maritime tenants, expanded the presence of existing tenants, acquired a 116-acre inland port facility, became the home port for the University of Southern Mississippi's research vessel R/V Point Sur, and constructed a Marine Research Center for USM.
The port, which can service vessels any time of the day or night, is equipped with three ship-to-shore gantry cranes and has access to Class 1 rail access provided through Kansas City Southern Railway Company. It is located five miles from Interstate 10.
After Hurricane Katrina in 2005, federal aid was allocated to the State of Mississippi to assist in recovery and rebuilding efforts.  As part of this $570 million project, the Port of Gulfport Restoration Program was established, reconstructing nearly every part of the West Terminal, doubling the size of the port, adding new tenant facilities, purchasing new cranes, and attracting new business.
"We are thrilled at the sustained attention from cargo owners, shippers and port operators into our brand new, underutilized facility here on the Gulf," said Jon Nass, CEO and Executive Director of the Port of Gulfport. "With the transition of NOAA's uncrewed systems headquarters to our facilities, we continue to field interest from high-tech companies."
Port of Howard/Cooper County, Missouri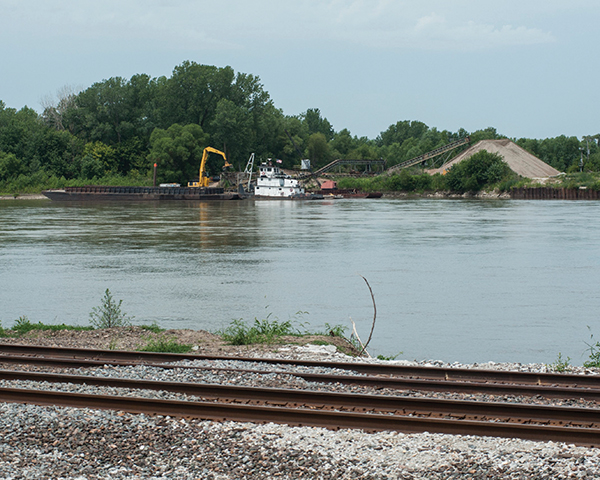 Boonville, Missouri is served by a river port on the Missouri River located within one mile of mainline rail (Union Pacific). No dams or locks obstruct the channel of the Missouri River from the site to its junction with the Mississippi River in St. Louis.
The facility is adjacent to US Highway 40 and I-70 and has storage capacity of 250,000 bushels of grain and four million gallons of liquid chemicals, two dry storage buildings, a 15,000-ton outside storage pad, a general cargo dock with liquid capabilities, a 50-ton crane and a 25-ton crane located on a floating dock.
Missouri is home to an extensive rail system with the tenth -largest number of railroad miles in the country. Twenty freight railroads operate in the state, carrying the fourth largest amount of freight tonnage in the nation.
Jesse Viertel Memorial Airport (KVER) is a city-owned, public-use airport located three miles southeast of the central business district of Boonville. This airport is home to executive and private aviation, with 4000 feet of paved runway, excellent hangar facilities, and on-site aviation
maintenance.
The City of Boonville and Village of Windsor have direct access to Interstate-70 and are located between two major north to south routes: Highways 63 and 65. Cooper County provides a strategic advantage to companies planning to serve Kansas City and St. Louis metropolitan markets, as it is equidistant to both.
Port of Lake Charles, Louisiana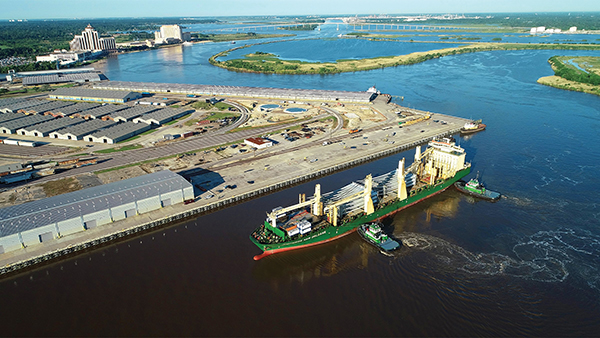 The Port of Lake Charles, Louisiana is the nation's twelfth-largest deepwater port district as measured by U.S. Army Corps of Engineers tonnage statistics. It connects to the central Gulf of Mexico via the Calcasieu Ship Channel, a 68-mile long, deep-draft commercial waterway. The Ship Channel drives $39 billion of the U.S. GDP, according to a 2021 economic impact study conducted by Martin Associates and commissioned by Lake Charles Harbor and Terminal District.
The port district owns the City Docks, a general cargo terminal, three bulk terminals, industrial canal property and industrial park east property. It also leases land to the L'Auberge and Golden Nugget casino/hotel complexes and other tenant partners. In terms of tenant-partner economic development, the Cameron LNG facility was developed on property leased from the Lake Charles Harbor and Terminal District.
The port is expanding capacity as it recovers from damage wrought by Hurricanes Laura and Delta. A massive new crane on wheels, the Liebheer 550, is now in full service at Bulk Terminal 1. The multimillion-dollar mobile crane replaces a crane that was lost. Over the next five years, there are $46 billion of planned projects that will use the ship channel. More than $108 billion in industrial projects have been recently completed, underway or announced on and around the port and Calcasieu Ship Channel areas.
"We will continue to support key developments in our dynamic deepwater seaport that enhance our community and citizens," said Carl J. Krielow, President of the Board of Commissioners of the Lake Charles Harbor and Terminal District.
Port of Little Rock, Arkansas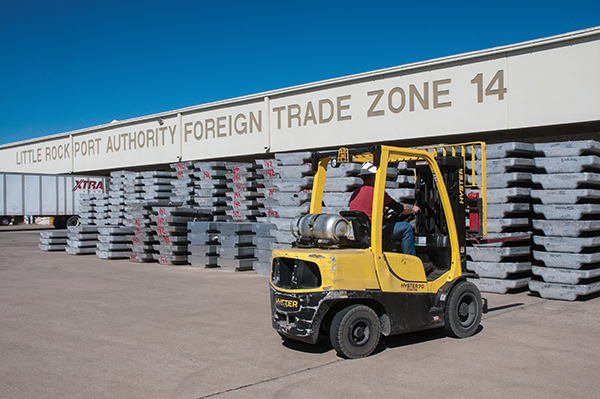 At 4,000 acres, the Port of Little Rock is Arkansas's largest industrial park and is home to 44 businesses from five different countries for total employment of approximately 8,000 people. Since 2015, job creation and capital investment from new and expanded projects at the port have resulted in a total impact of more than $1 billion. The recent addition of the TREX Company and the Amazon Distribution Center are expected to contribute another billion dollars to the economy in the years 2021/2022.
The Port of Little Rock will spend $3.8 million to replace the existing 15 deadman mooring structures with 47 monopile dolphins to store barges safely and efficiently. In addition, the port will spend $900,000 dollars to install video and technological surveillance. A $500,000 investment to develop a plan and specifications for a southern roadway connecting Interstate 550 to the port will provide another opportunity for egress and access.
The Port of Little Rock will spend $5 million dollars to relocate the FAA's VOR Navigation Cone to create a 1,200-acre supersite. In addition, it has spent $15 million purchasing real estate for future growth, which has added approximately 2,500 acres of available land to the port's inventory.
The Port of Little Rock expects to announce two new industries that will locate at the port in the coming months. These industries will invest approximately $250 million and hire about 150 people. Finally, the port has requested $28 million from the State of Arkansas under the American Recovery Act Funds to rebuild and expand the original river dock. This project will also include additional rail spur and an overhead crane. T&ID