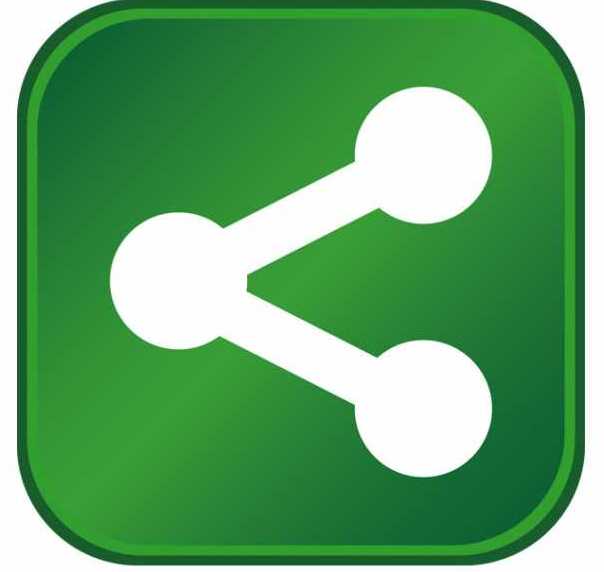 44th annual survey indicates corporate America recovering slowly, steadily
Image by PMC 1stPix via Flickr
EVANSVILLE, Ind. -- After multiple years characterized by doubt and pessimism, relocation managers across the U.S. are expressing optimism that the worst of the recession is now in the rearview mirror. Responding to Atlas Van Lines' 44th annual Corporate Relocation Survey, 72 percent of the relocation managers polled say they believe their respective companies will fare better in 2011. The optimism rate among large firms surveyed jumps to 80 percent.

"For more than four decades our relocation research has served as a solid barometer of where the American economy is headed," said Jack Griffin, president and COO of Atlas World Group , the parent company of Atlas Van Lines . "The good news is that our survey respondents are focusing on growing their businesses and believe there will be abundant opportunity for expansion and increased revenues in 2011. This is encouraging for Atlas Van Lines and our relocation agents."

Other encouraging signs from the survey:
Fifty-four percent of executives surveyed believe the U.S. economy will improve in 2011-the highest rate of such optimism recorded since 2006.

Thirty percent of companies plan to relocate workers this year, the highest percentage in six years.

Eighty-seven percent of companies will spend as much or more on relocation in 2011 as in 2010, the most since 2007.

The Midwest is now the top destination of transfers (37 percent) followed by the Northeast (31 percent), the South (28 percent) and West (20 percent). Thirty-two percent of companies say they increased the number of international relocations in 2010, with 28 percent predicting another increase in 2011.

According to Griffin, "Since 1968 the Atlas survey has revealed trends in how corporations are moving existing employees or newly-hired staff. It is part mirror and part telescope, showing us where the economy has been and pointing us toward where it's headed. The view looks much better today than it did one year ago."

Most survey respondents work in human resources/personnel or relocation services departments for service, manufacturing, wholesale/retail, financial or government organizations, and more than half work for companies with an international presence. Atlas Van Lines, the Evansville-based corporate relocation, transportation and global logistics firm, announces its survey results to coincide with the annual Atlas Forum on Moving in April.

More reluctance to relocate
The effect of economic/market pressures on entry level/new hire and middle management relocations appear to be lessening significantly. In 2008 and 2009 roughly 40 percent of companies say these pressures decreased relocations in these job sectors. In 2010 that percentage dropped to just above 25 percent. Seventy-eight percent say the economy or real estate markets are the most important factors affecting relocations.

While employers may be more optimistic about the economy, many of their workers remain cautious and somewhat apprehensive. Fifty-nine percent of firms say they had employees decline relocations in 2010; the third highest level in several years. Among large companies, the rate jumps to 87 percent. Three of every four companies surveyed say the number of employees declining relocation in 2010 stayed about the same as 2009, reflecting little change in workers' attitudes toward moving.

Why won't they move?
Housing and mortgage concerns: 69 percent

Family issues/ties: 55 percent

Spouses'/Partner's Employment: 41 percent
Twenty-seven percent of companies surveyed say that declining a relocation request usually hinders an employee's career.

2011 Survey fast facts
Eighty-four percent of firms have a formal relocation policy.

More than half of all relocations were new hires (53 percent).

Employees age 36-40 remained the most frequently relocated salaried employee in 2010 (37 percent); most are male - only 19 percent of relocations involved female employees.

Forty-five percent of relocations involved employees with children; 61 percent of those relocated were homeowners.

Thirty-two percent of responding firms give employees just one week or less to accept a relocation offer (up 7 percent from 2010 survey).

More than three-fourths of companies reimburse/pay to pack all items; 28 percent to move pets; 14 percent will even reimburse for moving boats.

Among international relocations, the most frequent destination was Europe (41 percent).

More than 400 corporate relocation professionals completed the online survey between January 6 and February 28. Respondents must have relocation responsibility and work for a company that has either relocated employees within the past two years or plans to relocate employees this year. Over half of the companies surveyed this year relocate employees between countries.

For complete survey results, visit http://www.atlasworldgroup.com/relocation-surveys/.


About Atlas Van Lines
Atlas Van Lines is the largest subsidiary of Atlas World Group, an Evansville, Ind.-based company. Atlas World Group companies employ nearly 700 people throughout North America. More than 500 Atlas interstate moving agents in the United States and Canada specialize in corporate relocation, household moving services and in the specialized transportation of high-value items such as electronics, fine art, new fixtures and furniture. Visit www.atlasworldgroup.com and www.atlasvanlines.com for more information on the company and Atlas agents.