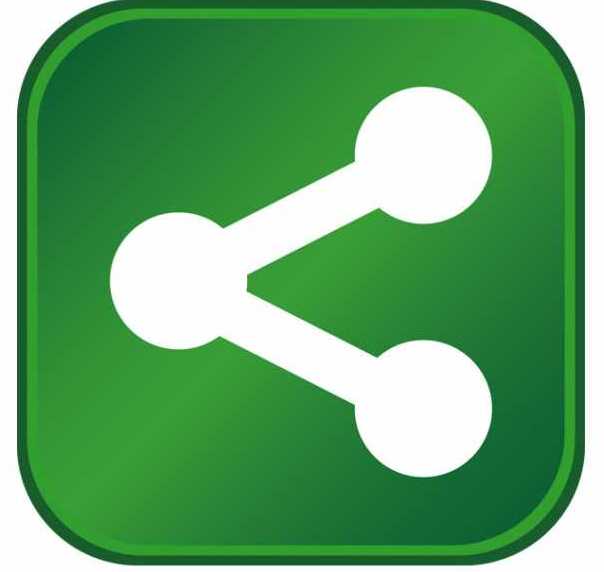 Long known as the hardworking, if staid, northern neighbor of flamboyant New Orleans, Baton Rouge, Louisiana is exhibiting a new liveliness in the aftermath of Hurricane Katrina. Although New Orleans still struggles to recover, Baton Rouge is in an active phase of growth and development. This may seem surprising. In New Orleans, the contours of redevelopment are still uncertain. But Baton Rouge is a natural refuge.
Baton Rouge is located on the first bluff upriver from the Mississippi delta. Because it occupies high ground, Baton Rouge enjoys a degree of natural protection from flooding. And the city's levee system stretches from the bluff southward, protecting the riverfront and the southern agricultural areas." *
Many former residents of New Orleans escaped to the Baton Rouge area, raising the population by as much as 60,000. This is a unique, one-time influx. But it is forcing lasting change.
For years, developers anticipated the gradual emergence of a "Gulf rim megalopolis," ranging from Florida to Texas along the I-10 corridor. But it is emerging now, well ahead of schedule. The catalyst? Recovery efforts inspired by Katrina. According to T.F. Reilly, a historical geographer at the University of Louisiana at Lafayette, "Katrina has in all likelihood hastened Louisiana's portion of the megalopolis by at least 20 years." **
Sustaining Growth
Ultimately, sustained growth in this part of Louisiana depends on the Baton Rouge area's inherent strengths. It is well known for its contributions to the nation's energy and petrochemical industries. But it also offers a unique quality of life. Cultural amenities include a symphony orchestra, a ballet company, and multiple performance spaces. Educational institutions include Louisiana State University, Southern University, and Louisiana Technical College. And healthcare facilities include three major cancer centers and the world-renowned Pennington Biomedical Research Center, as well as a range of full-service and specialty hospitals.
The Baton Rouge area is diverse. Neighborhoods within Baton Rouge and the surrounding parishes offer a variety of lifestyles and business opportunities. And these areas are tied into a functioning whole by the region's many transportation links.
Essential Links
The region boasts elaborate transportation infrastructure. It encompasses road, rail, marine, and air connections. But to absorb a growing population and sustain economic growth, local authorities are upgrading the area's transportation links. In many parishes, the upgrades were seen as a way to enhance logistics capabilities.
East Baton Rouge
In April 2006, the parish sold a $125 million bond to fund the Green Light Program, a long-term road improvement project. This is the first of several bond sales that will occur during the life of the parish's Half-Cent Sales Tax.
Livingston
The Juban Road/I-12 interchange opened in April 2007. In addition, the Pete's Highway/I-12 interchange is a priority for the Department of Transportation and Development.
Ascension
Ascension Parish has developed the first deep-water accessible mega-site in Louisiana. In addition, the International Matex Tank Terminal is scheduled for completion in 2007.
Iberville
Expansions at the Dow plant include a $17.5 million pipeline to Total Petrochemicals.
Point Coupee
In May 2006, ground was broken on the $400 million John James Audubon Mississippi River Bridge. The bridge, scheduled for completion in 2010, will connect I-49 to I-55. In addition, state waterway projects are underway in Bayou Grosse Tete, Bayou Fordoche, Bayou Sere, and New Roads.
East Feliciana
Warehouse development is pending off Highways 61 and 66.
West Feliciana
Nearly $400 million in state road projects are underway. They include the widening of Highway 61 near the Mississippi River Bridge project. There are also significant port area expansion projects pending. For example, with a 3,000 acre-plus site that boasts riverfront property for 7/10ths of a mile and existing railroad infrastructure, authorities are planning an overseas collection and distribution facility that will service the central United States and the Mississippi Valley.
Meeting Challenges
It is no accident that many of the transportation upgrades are road improvements. In the Baton Rouge area, development authorities have learned that traffic congestion is a key concern of regional business leaders.
Livingston Parish President Michael Grimmer has said, "Traffic, traffic, traffic is going to block growth in the entire region if we can't collectively do something about it." To address the traffic issue, a group of area chambers has released a study proposing a range of solutions. The main challenge is securing adequate funding. Current funding mechanisms may suffice to keep pace with maintenance costs and even enhance connectivity. However, more funds are needed to relieve congestion.
Specific problems cited in the issue brief include over-reliance on revenues from gasoline sales taxes and a forecasted drop in federal funding. Specific solutions include one-time allocations, such as a $450 million disbursement supported by the governor, and various mechanisms to secure recurring funds. These mechanisms include the strategic use of tolls, state revenues from various service fees, traffic fine surcharges, sales taxes on motor vehicles, and excess mineral fund revenues.
Another idea is to exercise provisions of Louisiana's public-private partnership (PPP) law. The law, which is modeled on the Texas Mobility Fund, enables the Louisiana Transportation Authority to receive PPP proposals for toll roads. It also permits a private-sector entity to receive state funds, toll revenues, and other revenues to support new capacity in the state.
Other funding approaches are under consideration. In fact, more than 20 bills have been filed to direct new recurring resources toward Louisiana's transportation network.
Diversification
Louisiana, like many other states, has long sought to diversify its economy. An important turning point was the launch of the Balance Agriculture with Industry (BAWI) program in 1936 in neighboring Mississippi. This program became a model for many states hoping to lure industrial investment. In is credited with launching the modern era of incentives.
In Louisiana, the most conspicuous consequence of this development approach was the growth of the oil and gas and petrochemical industries. Today, the United States depends on Louisiana for 34 percent of its natural gas supply and about 30 percent of its crude oil. And Louisiana, along with Texas and Mississippi, has built the largest petrochemical complex in the nation.
Plainly, the transition from farm to factory has been achieved. But, according to Stephen H. Jones, director of the West Feliciana Community Development Foundation, greater diversification is needed. There is concern that one of Louisiana's mainstays, the production of bulk chemicals, is vulnerable to offshoring. Specialty chemicals are somewhat more secure. But even here, increased automation might limit employment growth.
In any case, commodities such as oil and gas are subject to ups and downs. A more diverse economy would better absorb the booms and busts in a single sector. In the Baton Rouge area, jobs are already fairly diversified. Together, manufacturing, industrial services, and heavy construction account for 15 percent of jobs. This figure is matched by professional and financial services alone. Other sectors, such as education and healthcare, also contribute significantly to employment.
Louisiana's Logistical Linchpin
In Louisiana, boosting logistics is recognized as a priority because it fits with the overall goal of creating a more diverse economy. Transportation and logistics cuts across industrial sectors. And Louisiana is uniquely situated to offer convenient transportation links.
Population growth and heavier traffic in the Baton Rouge area are accelerating long-term projects that will enhance logistics capabilities. And the attention devoted to the funding of transportation upgrades suggests that the post-Katrina population spike will lead to lasting change, drawing more economic activity to the Baton Rouge area.
And yet the Baton Rouge area may retain its sober image. As it recovers, nearby New Orleans will display enough exuberance for the entire region. As Jones remarked, "We'll enjoy visiting, and then return home and get back to work."
*Baton Rouge, Louisiana. Wikipedia. 2007.
**Brown, Penny. Superhighway, Supergrowth. The Advocate. April 29, 2007.
Baton Rouge Area Organizations on the Web
Ascension Economic Development Corporation
www.ascensionedc.com
Baton Rouge Area Chamber
www.brac.org
East Feliciana Parish
www.felicianatourism.org
Iberville Parish
www.ibervilleparish.org
Livingston Parish Economic Development Council
www.ledc.net
Point Coupee Chamber of Commerce
www.pcchamber.org
St. Helena Parish Police Jury
www.sthelenapj.org
West Baton Rouge Chamber of Commerce
www.wbrchamber.org
West Feliciana Parish Community Development Foundation
www.stfrancisville.org
About the Author