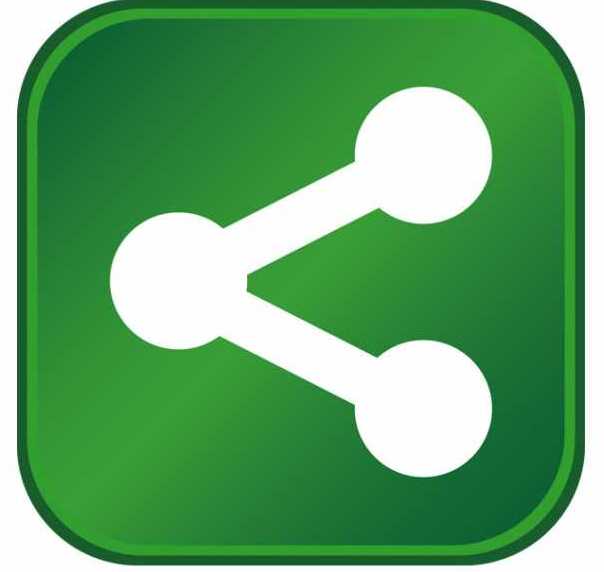 This and recent agreements with Port of Miami and Port of Palm Beach solidify Florida Inland Port's position as the premier inland port / integrated logistics center serving the southeastern U.S.
Image via Wikipedia
Florida Inland Port today announced the signing of a Memorandum of Understanding (MOU) that creates a strategic alliance with the Jacksonville Port Authority (JAXPORT). The alliance between one of Florida's largest seaports and the state's first rail-oriented, integrated logistics center helps to pave the way for improved flow of goods throughout Florida and the Southeast United States.
Similar to the recent agreements with the Port of Miami and the Port of Palm Beach, the MOU establishes a strategic alliance that will enhance the exchange of ideas, sharing of resources, and consolidation of efforts associated with Florida's initiative to establish itself as a major player in international trade and logistics. It pledges mutual support between the planned St. Lucie County logistics center and JAXPORT and reinforces the importance of the inland port as Florida's first dedicated logistics hub.
"Signing the agreement with JAXPORT is another important step in shaping the logistics landscape in Florida," said John Carver, project development advisor and head of Jones Lang LaSalle's ports, airports and global infrastructure team. "Collaboration with Florida's major seaports will ensure the efficient flow of goods throughout Florida and the Southeast, to enhance the state's competitiveness for the distribution business and jobs."
Under the terms of the MOU, the parties will form partnerships and joint initiatives that will include sharing data and technological capabilities as well as coordinating joint marketing and public relations activities.
"This type of alliance and shared initiative are the key to Florida's future competitive position in the world economy," said Paul Anderson, CEO, Jacksonville Port Authority. "Having our sophisticated port system supported by a dedicated central inland logistics center will help the ports work effectively to capture the flow of goods coming in through the expanded Panama Canal, Europe and South America. Our partnerships will make us one of the nation's top destinations for distribution activity."
"We are encouraged by the significant progress we have made in recent months, from our collaboration with three global firms, Jones Lang LaSalle, HDR Engineering and Vickerman & Associates to our agreements with three major seaports," said Preston Perrone, the Project Director of Florida Inland Port.
"At a local level, our project is moving forward with upcoming meetings with St. Lucie County Commissioners and staff to discuss our plans and the positive impact an inland port will have on the region and the entire state of Florida."

About Florida Inland Port
Formerly known as Treasure Coast Intermodal Campus (TCIC), the Florida Inland Port is a privately-funded, rail-oriented logistics center encompassing more than 4,000 acres in southwest St. Lucie County. It will connect to every major Florida port along the Atlantic Coast, incorporating multi-modal access (rail and highway) to inland locations and offering a range of sites for warehouses, distribution centers and assembly plants. The logistics center will enable shippers to offload cargo from any of Florida's major seaports, store and/or assemble it at Florida Inland Port facilities, and ultimately utilize rail and highway options to complete the import-export cycle. Development of the Florida Inland Port is expected to take place over the next 25 to 30 years, with pre-development efforts already underway.

About the Port of Jacksonville
JAXPORT owns and operates three public marine cargo terminals in Jacksonville Florida: the Blount Island Marine Terminal, the Talleyrand Marine Terminal, and the Dames Point Marine Terminal. It also offers year-round cruise ship service from the JAXPORT Cruise Terminal and operates a public passenger ferry.
JAXPORT is the #1 U.S. port for Puerto Rico trade (by tonnage and value), the #2 U.S. port for vehicle handling and the #11 U.S. port for container handling. It conducts operations with 10 of the world's top 15 shippers who connect to European, Asian and South American seaports.
JAXPORT develops, manages and markets those publicly-owned facilities to promote the growth of the maritime trade, logistics, and related industries in Jacksonville Florida. JAXPORT is a major economic engine contributing significantly to the vibrancy of the North Florida economy. JAXPORT has a $19 billion dollar annual economic impact on the region and generates 65,000 jobs throughout the public and private sectors.
About Jones Lang LaSalle
Jones Lang LaSalle (NYSE:JLL) is a financial and professional services firm specializing in real estate. The firm offers integrated services delivered by expert teams worldwide to clients seeking increased value by owning, occupying or investing in real estate. With 2010 global revenue of more than $2.9 billion, Jones Lang LaSalle serves clients in 70 countries from more than 1,000 locations worldwide, including 200 corporate offices. The firm is an industry leader in property and corporate facility management services, with a portfolio of approximately 1.8 billion square feet worldwide. LaSalle Investment Management, the company's investment management business, is one of the world's largest and most diverse in real estate with more than $45.3 billion of assets under management. For further information, please visit our website, www.joneslanglasalle.com.