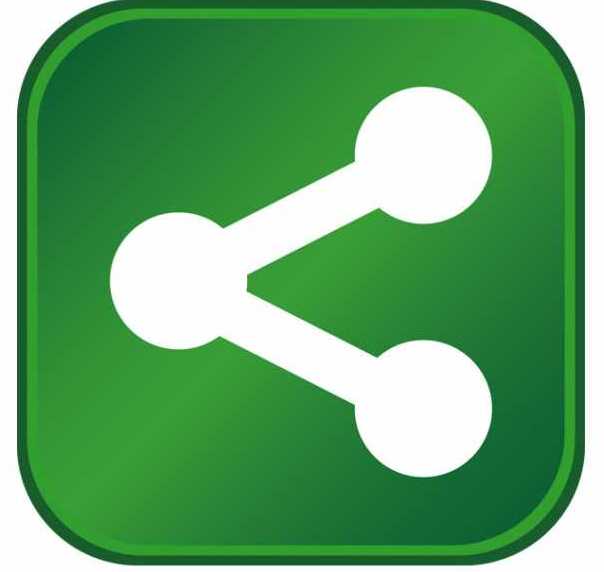 There are some towns in America that truly remember the heritage that made them the vibrant cities they are today. They shape their own futures with a tenacious vision while retaining the pieces of their history that make them unique, charming places to live and work. Joplin, Missouri is exactly that kind of town.
Location is Key
One of Joplin's claims to fame is its mention in the Chuck Berry classic "(Get Your Kicks on) Route 66." The legendary highway passes right through Joplin's center, an attribute that has brought millions of people to the historic town's doorstep.
Forming the center of what is known as the "Four State Area" of Oklahoma, Arkansas, Missouri and Kansas, Joplin is within easy driving distance of several major cities, including St. Louis, Kansas City, Oklahoma City and Tulsa. Joplin is also located at the crossroads of two major highways, Interstates 44 and US Route 71, positioning it for convenient and cost-effective transportation to all four ends of the country. Joplin is also served by the mainline of the Kansas City Southern railroad and branch lines of the BNSF Railway, Missouri and Northern Arkansas Railroad and Union Pacific (through MNA).
Workforce Power
Established in 1871, Joplin got its start with a group of determined miners. For many years, Joplin was the lead and zinc mining capital of the world. With the construction of railroads through Joplin, the little mining town blossomed into a full-service mining mecca that manufactured everything it needed for mining success. Those early days of growth were the first sign of the dynamic city Joplin would become.
While Joplin is historically a blue-collar community, the area has seen – and created – a lot of change over the past decade. Through ongoing investment in the community, its people and its education system, Joplin and its citizens have transformed themselves into a leader in medical care, retail, transportation and logistics, and advanced manufacturing.
About 62 percent of Joplin's available labor pool of over 90,000 has at least some college experience and almost 93 percent of potential employees have a high school diploma, many with technical skill training beyond high school. Open to new possibilities, nearly 90 percent of workers say they are willing to work outside of their primary field of employment for the right opportunities.
The Good Life
Part of Joplin's secret to retaining the strong workforce that has made it so popular with the businesses and corporations that call it home is creating and maintaining what Joplin residents like to call "the good life." In Joplin, that means balancing small town cost-of-living, community warmth and charm with big city amenities like exceptional healthcare, state-of-the-art recreational facilities and exceptional schools.
"We're in the middle of a roughly $100 million investment in education construction, including a new health sciences building at Missouri Southern State University, three new middle schools for Joplin area schools and upgrades at five of our elementary schools," says Rob O'Brian, president of the Joplin Area Chamber of Commerce.
Joplin is, technically speaking, a community of about 46,000 people, but in the daytime, that population swells to 220,000. The area has a market population of nearly 500,000.
Joplin's big city offerings include a major mall, the distinctive boutiques of downtown, Missouri's only Audubon Wildlife Center, and a nearly $6 million recreational facility created specifically for Joplin's teenagers. Joplin residents enjoy access to two major regional medical centers, Missouri Southern State University and numerous private and parochial schools.
All of this adds up to a city where people want to stay, have their families and create an even better community for their children. And that means good things for the companies that join Joplin's community too.
In 2008, NCO Group, one of the largest accounts receivable management companies in the world, acquired and expanded a call center in Joplin to accommodate customer service and tech support work for Best Buy. The company expected to add 350 jobs at the call center in the first year and an additional 300 the next year. But that's not exactly what happened.
"[NCO Group] was very pleased with the quality of the labor market, being able to find employees who could do the things they needed them to do to attain their very high standard of service," says O'Brian. "Things went so well, they got permission to keep adding employees. At the end of the year, they'd filled 800 new jobs. It was a great project for the community."
Low Costs, Big Investments
Joplin successfully maintains its balance of small town allure and big city benefits in part because the cost of living and of doing business there is highly competitive. The Council for Community and Economic Research (CCER) Cost of Living Index repeatedly places Joplin's cost of living at nearly 12 percent below the national average. In fact the CCER's third quarter index for 2008 ranked Missouri, in general, as having the 7th least expensive cost of living in America. Joplin is typically among the five lowest cost of living metro areas in the U.S.
The state of Missouri and the town of Joplin are both committed to passing that benefit along to the companies that choose to do business there.
"Missouri has taken a strong position in addressing unemployment insurance, workers comp, and other incentive programs such as Enhanced Enterprise Zones and the Missouri Quality Jobs Initiative," says O'Brian. "With a slowing economy, we expect the state government and legislature in 2009 to further enhance Quality Jobs in order to make the environment more flexible and useful to both companies expanding in Missouri as well as those looking for new locations."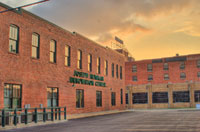 The city of Joplin supports this growth as well with its own Enterprise Zone that allows for up to 100 percent tax abatement on new construction. Joplin also has revenue bond capacity and often makes grants to projects fitting specific targeted business sectors.
As a result of Joplin's unique advantageous qualities, along with this commitment to working on the behalf of its businesses, Joplin has seen its local businesses make ongoing investments in 2008. Modine Manufacturing, a global designer and manufacturer of heat transfer products, invested $25 million in retooling its Joplin operation to accommodate their newest line in exhaust gas recirculation equipment for Class 8 trucks. That investment will mean significant new employment in 2009 when the product line ramps up.
Another international company, FAG Bearings, is currently making a substantial investment in Joplin. They're spending $40 million on retooling their facility to make large scale bearings for the wind turbine industry.
"FAG Bearings makes high-precision, heavy-duty bearings for large scale applications, and this is the largest application and biggest bearing they've ever made here," says O'Brian. "It's a very exciting move."
Remembering the Past with an Eye on the Future
Joplin has learned a lot of things from its distinguished history, and one very crucial lesson is that with a good location, a commitment to investing in education and the community, and a focus on maintaining an exceptional quality of life, a town – and its businesses – can weather any downturn.
"It's still busy here," says O'Brian. "We say we've chosen not to participate in the recession. We're certainly not immune to it, but Joplin is just in a good area. It may not be at the peak of any boom but in the downturns, the economy here still remains stable and our companies still find a great operating climate. Joplin is always a good place to do business."
About the Author