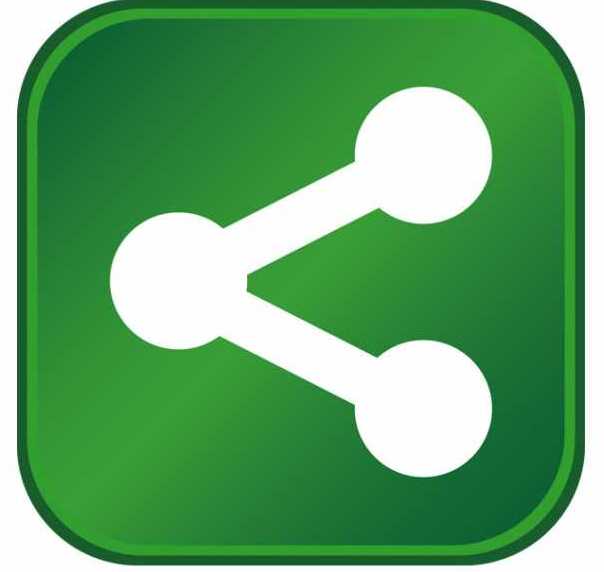 Beating the Odds in the Strategically Sourced Global Supply Chain
There is a saying in basketball that often the most important players on the court are the ones "moving without the ball" because inevitably these are the players that strategically position themselves past all the defenses to get the ball and score – sometimes with offensive emphasis.  By comparison, it's not much different today for suppliers expecting to compete in global supply chains and beating the odds against failure.
 
Sometimes you just have to stop chasing contracts and "do what'cha gotta do" to be around when the ball is finally thrown to you. Suppliers given a chance to perform on a contract without being supply chain-ready is like being on the free throw line in basketball. These same players, however, may not fare well in the heat of competitive global action in supply chains when others that have strategically aligned themselves to really score want the ball.
 
Stop just shooting and learn the game. Understanding supply chain management and managing what is measured are the skill sets required by small- and mid-sized manufacturers to score and score again in today's ultra-competitive global supply chain. With opportunity must come understanding of its customer's long-term supply chain development needs. Not knowing and understanding the customer's strategic supply chain needs will hurt the player. Unless suppliers take time to learn the game, we'll hear about their being "acquired," "business failure," or something else.
 
Players who are a performance risk to their teams will be called off the court. Depending on the level of supply chain maturation, inefficient suppliers unable to meet the demands of whole supply chain metrics may be able to stay on the court of play – but only for a short while. Aberdeen research (2008) has shown that 70 percent of Best in Class Corporations already have SCRM programs in place to achieve improved quality, delivery time, price and service from 51 percent or more of their supplier base.
 
Players need to be warned that new play books are in force. The Supply Chain Council (SCC) defines Supply Chain Risk Management (SCRM) as "the systematic identification, assessment, and quantification of potential supply chain disruptions with the objective to control exposure to risk or reduce its negative impact on supply chain performance…that can either occur within the supply chain (e.g., insufficient quality, unreliable suppliers, machine break-down, uncertain demand, etc.) or outside the supply chain (e.g., natural disasters, large variability in demand, etc.)." When inefficiency in a supplier's supply chain rolls upstairs to the corporate customer, the supplier is in jeopardy. Suppliers must be prepared to avoid or mitigate risks if they plan to stay in the game.  Large Corporations want the game to be won with fewer players on the court operating from the same playbook and the new supply chain playbook rules will weed out the weak players. 
  
Study and know the playbook. When Corporations themselves are adapting to new SCRM rules, it is not their responsibility to interpret them for suppliers' execution. In global supply chains, the unaligned player faces the inevitable fate of being called off the court – often not even knowing why "when they thought they were doing so well" – just shooting.
 
The bottom line is that corporations want to do business with suppliers with whom they have a performance-based relationship. Even though suppliers lean on such 'moves' as Six-Sigma, ISO, and lean proficiencies, today these practices are assumed skill sets and, in and of themselves, will not keep a supplier on the starting team. Manufacturing today is more than what happens between the supplier's four walls – it's just one very little corner of a very large global court of play.
 
Corporations are concerned that they will pay the cost for unmeasured supplier inefficiencies. As reflected in the SCC illustration, overall SCRM alignment focus will be based on Supply Chain Reliability, Responsiveness, Agility metrics in assessing the supplier's role in getting products to customers and their internal efficiencies as measured by supply chain Cost and Asset metrics.
 
The three great court moves "without the ball."  There are essentially three types of operational and performance gaps that suppliers need to close in order to ensure alignment with their corporate customer's evolving SCRM performance demands. These performance gaps and operational gaps are:
The Supply Chain Alignment Gap: the gap between theirs, their corporate customer's and their customer's industry group's SCRM rules.  

The Production Gap: the gap between their product quality, cost and delivery performance requirements and their customer's performance audit requirements.

The Supply Management Gap: the gap between their current supply chain management practices and that required for their customer's SCRM compliance.
Good players need good coaching to become even better.  Within the context of its Corporate Mentoring Program (CMP), the National Minority Manufacturing Institute (NMMI) helps to prepare suppliers to close these performance and operational gaps by collaborating with major corporations in developing minority Small and Midsize Manufacturers as strategic suppliers. The process begins with a supplier's participation in a customized NMMI-SCC SCORmark™ Workshop designed to initiate guidance of the supplier in the following:
Setting reasonable supply chain performance goals

Calculating supply chain performance gaps against a global database

Developing a company-specific roadmap for supply chain competitive success

Determining focus of subsequent in-plant assessments and hands-on improvements

Establishing the framework or establishing an internal and external customer(s) Business
Performance Management (BPM) program
 
 
While much goes into developing an effective SCORmark Executive Report, an example of targeted performance in one supply chain is illustrated as follows:

Attribute


S/A/P


Metric


You


Parity


Adv


Superior


Target
Gap


Reliability


S


Perfect Order Fulfillment


93%


94%


95%


98%


5%
In this scenario, a supplier has determined that Reliability is important to its customer, and that Perfect Order Fulfillment (POF) is the metric that will be used to assess its value within the supply chain. Consequently, the supplier has determined that it must become rated as a Superior (S) supplier (versus Advantage or Parity), in order to achieve strategic standing with its customer. To achieve this standing, it must improve its performance by 5 percent.  Determining what needs to be done to achieve the 5 percent performance improvement is the focus of NMMI engineers and other process specialists during in-plant assessments and hands-on technical support. 
 
Please the Coaching Staff and You'll Get Court Time. Best practice findings from an i2 illustration have shown the following comparison of the "before" and "after" supplier performance alignment for one corporation:
Supply Chain Performance with 20 percent of Suppliers Aligned
85 minutes processing time at $33.07 per transaction
 
Supply Chain Performance with 80 percent of Suppliers Aligned
22 minutes processing time at $8.55 per transaction
 
 
While this illustrates how a smaller core group of aligned suppliers have collaborated to produce significant supply chain cost reduction, it also points to the potential for linking supply chain performance improvement to pay incentives for heads of Corporate Supply Chain Management, Sourcing Managers, and even Supplier Diversity Managers, whose role is to introduce good players to the team. In their own self-interest, they will give court time to the best players.
What Have We Learned? Suppliers must stop just chasing contracts, and realize that Moving Without the Ball is not only imperative for their domestic and global development and growth, but may also be the decisive move in determining whether or not they're in the right league, or play the game at all.
About the Author