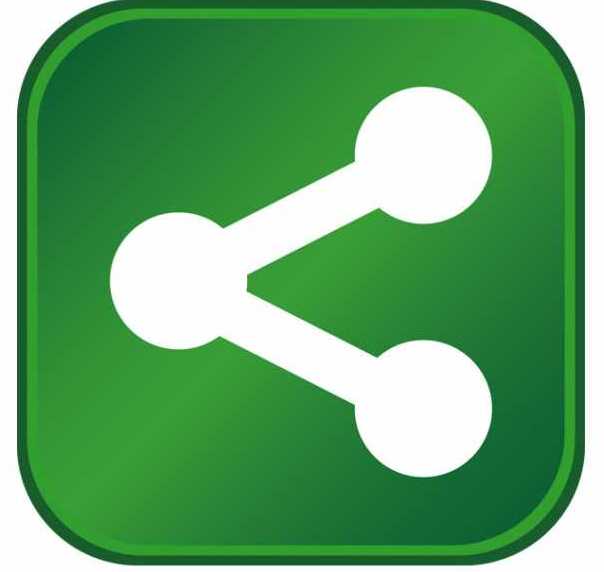 Amazon.com, Inc. announced plans to locate a new fulfillment center in Jeffersonville, Indiana, creating up to 1,050 new jobs by 2015 and approximately $150 million in investment in the state.
 "This is Amazon's fifth Indiana facility, and the company is employing thousands of Hoosiers. We're grateful for every one of those jobs," said Governor Mitch Daniels. "These facilities will serve customers across the country, further cementing Indiana's position as the country's logistics capital."
 The Jeffersonville facility will be Amazon's fifth fulfillment center in Indiana, bringing its total footprint in the state to more than 4 million square feet. Amazon currently operates facilities in Indianapolis, Whitestown and Plainfield.
 "Indiana is home to thousands of Amazon employees, and we look forward to bringing additional jobs to the state this fall," said Dave Clark, vice president, Amazon global customer fulfillment. "We're grateful to state officials for their business-friendly approach, which supports our continued expansion in Indiana."
The Seattle-based company expects to open the new facility this fall.
 The Indiana Economic Development Corporation offered Amazon.com.indc LLC up to $2,000,000 in conditional tax credits and up to $300,000 in training grants based on the company's job creation plans. These tax credits are performance-based, meaning until Hoosiers are hired, the company is not eligible to claim incentives. Also, the IEDC and the Indiana Department of Transportation will allocate funds to improve Cox Road. River Ridge Development Authority has approved additional property tax abatement through the enterprise zone and will support infrastructure improvements.
 "We are very excited to have a corporate citizen like Amazon here at the River Ridge Commerce Center. Their presence here is further testament of River Ridge being the Midwest's premier development site," said Mark Robinson, president of the River Ridge Development Authority.
"We are extremely excited to have Amazon join our business community," said Jeffersonville Mayor Mike Moore. "An addition like this shows Jeffersonville is at the forefront of a national rebound."
The announcement of Amazon's decision to locate its newest facility in the southeast Indiana city adds to the state's growing transportation and distribution industry. Indiana is home to more than 4,700 miles of mainline rail track, three international airports and more than 11,000 total highway miles. Each year, more than 1.1 billion tons of freight travel through Indiana, making it the fifth busiest state for commercial freight traffic in the nation.
 About Amazon
Amazon.com, Inc. /quotes/zigman/63011/quotes/nls/amzn AMZN +1.36% , a Fortune 500 company based in Seattle, opened on the World Wide Web in July 1995 and today offers Earth's Biggest Selection. Amazon.com, Inc. seeks to be Earth's most customer-centric company, where customers can find and discover anything they might want to buy online, and endeavors to offer its customers the lowest possible prices. Amazon.com and other sellers offer millions of unique new, refurbished and used items in categories such as Books; Movies, Music & Games; Digital Downloads; Electronics & Computers; Home & Garden; Toys, Kids & Baby; Grocery; Apparel, Shoes & Jewelry; Health & Beauty; Sports & Outdoors; and Tools, Auto & Industrial. Amazon Web Services provides Amazon's developer customers with access to in-the-cloud infrastructure services based on Amazon's own back-end technology platform, which developers can use to enable virtually any type of business. The new latest generation Kindle is the lightest, most compact Kindle ever and features the same 6-inch, most advanced electronic ink display that reads like real paper even in bright sunlight. Kindle Touch is a new addition to the Kindle family with an easy-to-use touch screen that makes it easier than ever to turn pages, search, shop, and take notes -- still with all the benefits of the most advanced electronic ink display. Kindle Touch 3G is the top of the line e-reader and offers the same new design and features of Kindle Touch, with the unparalleled added convenience of free 3G. Kindle Fire is the Kindle for movies, TV shows, music, books, magazines, apps, games and web browsing with all the content, free storage in the Amazon Cloud, Whispersync, Amazon Silk (Amazon's new revolutionary cloud-accelerated web browser), vibrant color touch screen, and powerful dual-core processor.
Amazon and its affiliates operate websites, including www.amazon.com, www.amazon.co.uk , www.amazon.de , www.amazon.co.jp , www.amazon.fr , www.amazon.ca , www.amazon.cn , www.amazon.it , and www.amazon.es . As used herein, "Amazon.com," "we," "our" and similar terms include Amazon.com, Inc., and its subsidiaries, unless the context indicates otherwise.
 About IEDC
Created by Governor Mitch Daniels in 2005 to replace the former Department of Commerce, the Indiana Economic Development Corporation is governed by a 12-member board chaired by Governor Daniels. Dan Hasler serves as the chief executive officer of the IEDC.
 The IEDC oversees programs enacted by the General Assembly including tax credits, workforce training grants and public infrastructure assistance. All tax credits are performance-based. Therefore, companies must first invest in Indiana through job creation or capital investment before incentives are paid. A company who does not meet its full projections only receives a percentage of the incentives proportional to its actual investment. For more information about IEDC, visit www.iedc.in.gov.