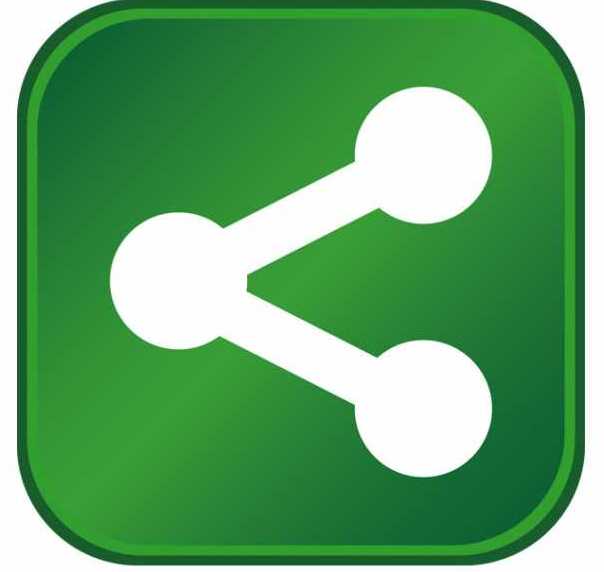 Australia's largest listed industrial property group, with a global network spanning 33 cities and $24.5 billion of assets under management, announces its wholly owned North American subsidiary, Goodman Birtcher has launched the development of a new $150 million logistics center at Rancho Cucamonga in the Inland Empire West market of Southern California. The new project will be marked by an official ground breaking event and also signals the launch of a 15 million s.f. development pipeline in key U.S. logistics markets, which will result in $1.4 billion of development work in progress from Goodman Birtcher's operations over the next three years. It also follows the recent practical completion of Goodman Logistics Center Oakland, a new $45 million logistics facility in the Bay area's logistics hub.
Key points:
Executing on North American development-led investment strategy of prime quality logistics and industrial assets in key logistics hubs to address limited supply.
Secured eight prime sites in key logistics markets, including California, Pennsylvania and New Jersey, providing a 15 million s.f. development pipeline.
North America expected to become a key market for Goodman over the next four years, contributing significantly to the Group's $24.5 billion of assets under management.
Southern California development portfolio comprising approximately 343 acres of land across five locations in infill Los Angeles and the Inland Empire West markets.
The five Southern California development projects provide a total combined completion value of $775 million.
Development commenced on a 74.9 acre site at Rancho Cucamonga in the Inland Empire West of a 1.6 million s.f. logistics center, comprised of two facilities.
Letter of intent signed for a portion of the space at Goodman Logistics Center Oakland, with customer negotiations being finalized on the remaining space.
US Strategic Progress
Consistent with its development-led strategy in North America, Goodman Birtcher has progressed through intensive land procurement and much of the planning phases since its launch in the U.S. market in June 2012. This has enabled Goodman Birtcher to secure strategically located, class A sites in key logistics locations near urban centers and key transport infrastructure across its primary target markets of California, Pennsylvania and New Jersey.
Goodman Group CEO Mr. Greg Goodman said: "We are very pleased with the progress being made in our North American business. Our focus over the past two years has been to assemble a high quality portfolio of class A sites in our target locations and we are now ready to commence the rollout of a significant development program, at a time when key U.S. investment demand drivers are recovering and the supply of high quality, big box warehouse space remains limited."
Goodman currently has approximately $2.5 billion of development work in progress globally, with North America expected to contribute around $1.4 billion to the total development workbook over the next three years.
"As a long-term owner of high quality assets, with capital in place through our partnership with Canada Pension Plan Investment Board, and the ability to draw on our global expertise, development capability and customer relationships, Goodman Birtcher is well positioned to provide our North American customers with a flexible and innovative product and service offering," Mr. Goodman added.
Goodman Logistics Center Rancho Cucamonga
Goodman Birtcher acquired the 74.9 acre property at Rancho Cucamonga in 2012 and is developing a new logistics center offering a total of 1,589,946 s.f. of prime quality logistics space at the strategically located site. The logistics center has been named Goodman Logistics Center Rancho Cucamonga and will comprise two cross-dock facilities of 555,664 s.f. and 1,034,282 s.f., which are expected to complete in March 2015 and May 2015 respectively.
Brandon Birtcher, CEO, Goodman Birtcher said, "We are very pleased to be launching the development of Goodman Logistics Center Rancho Cucamonga. The project positions us well to take advantage of the significant demand for class A logistics and warehousing space in the key Inland Empire West market, particularly for Big Box facilities of greater than 500,000 s.f.
"With 1.6 million s.f. of new space under construction, Goodman Logistics Center Rancho Cucamonga offers the only distribution warehouse space of this size in the local market, while its flexible design is capable of satisfying the requirements of a broad range of customer groups."
The two cross-dock facilities being constructed have a flexible and sustainable design, catering to a range of potential uses and would be well suited for logistics and e-commerce customers. Both buildings will offer a clear height of 36 feet, ample trailer parking stalls, superior site access and maneuvering space, with generous truck court depths of a minimum 185 feet.
Goodman Logistics Center Rancho Cucamonga is well located in close proximity to transport infrastructure, being less than one mile from the 15 freeway, less than two miles from the 10 freeway and seven miles from Ontario International Airport.
The land was sourced through William Heim, Eloy Covarrubias and Joseph Werdein of Lee & Associates Ontario, who will also serve as the listing brokers for the project.
A ground breaking event to launch its first wave of developments in Southern California, including Goodman Logistics Center Rancho Cucamonga, will take place at the Auto Club Speedway in Fontana on Wednesday, June 4. In attendance will be the Mayor of Rancho Cucamonga, Mr. Dennis Michael, together with city council members, local municipal and planning agencies, brokers and all parties directly associated with the development.
Other Southern California Development Opportunities
Goodman Birtcher has built a substantial land bank in the key Southern California logistics market, providing a range of opportunities to benefit from the limited supply of high grade, large format industrial space. In addition to Rancho Cucamonga, a further 269 acres of developable land is available across a number of sites, which are currently at different stages of the planning approval process.
Identified projects in Southern California include:
Goodman Logistics Center Fontana – a recently acquired 30 acre site in Fontana for the planned development of a single 639,000 s.f. logistics facility.
Goodman Commerce Center Eastvale – a 181 acre site located within the City of Eastvale and adjacent to the 15 freeway. It offers a mixed-use development plan providing a variety of potential uses including retail, medical, hospitality, office, business park and light industrial totalling 3.7 million s.f.
Goodman Logistics Center Santa Fe Springs – a master planned 53 acre site offering a planned total of 1.2 million s.f. of warehouse distribution facilities across three buildings.
Goodman Logistics Center Compton – a 5 acre site offering the planned development of approximately 102,000 s.f. logistics facility, located just two miles from the 110 and 105 freeways.
"The range of projects we are bringing to the Southwest market will enable us to deliver up to a total of 6.2 million s.f. of new class A industrial product and facilitate the rollout of our quality service offering for customers across the region," Mr. Birtcher said.
* All figures are in USD unless otherwise stated.
About Goodman Birtcher
Goodman Birtcher is a wholly owned subsidiary of Goodman Group. The North American Headquarters is located in Irvine, California with regional offices in Seattle, Washington and Allentown, Pennsylvania.
Goodman Birtcher was formed from a partnership in June 2012 between Goodman Group and Birtcher Development and Investments, a fifth generation development company which has been in operation since 1939 and has become one of the most respected real estate investment companies in the Western United States.
Goodman currently has approximately $2.5 billion of development work in progress globally, with Goodman Birtcher expected to contribute around $1.4 billion to the total development workbook over the next three years.
About Goodman
Goodman Group is an integrated property group with operations throughout Australia, New Zealand, Asia, Europe, the United Kingdom, North America and Brazil. Goodman Group, comprised of the stapled entities Goodman Limited, Goodman Industrial Trust and Goodman Logistics (HK) Limited, is the largest industrial property group listed on the Australian Securities Exchange (ASX) and one of the largest listed specialist fund managers of industrial property and business space globally.
Goodman's global property expertise, integrated own+develop+manage customer service offering and significant fund management platform ensures it creates innovative property solutions that meet the individual requirements of its customers, while seeking to deliver long-term returns for investors.
About Lee & Associates
Celebrating more than 35 years of leadership excellence in commercial real estate, Lee & Associates is the largest broker-owned firm in the country with 49 locations across the nation including California, Arizona, Florida, Georgia, Idaho, Illinois, Indiana, Kansas, Maryland, Michigan, Missouri, Nevada, New Jersey, New York, South Carolina, Texas, and Wisconsin. With more than 750 brokers nationwide, Lee & Associates provides a wide range of specialized commercial real estate services on a local, regional and national level. Additional information is available at www.lee-associates.com.