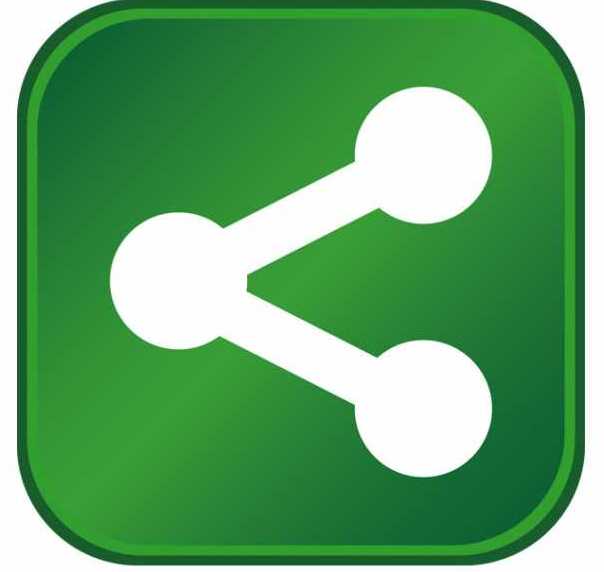 JLL announced that it has negotiated a lease with Distribution and Marking Services Inc. (DMSI) for 350,000 square feet of industrial space at Wonderful Industrial Park, a 1,625-acre, rail-served industrial development at 5000 Capital Road in Shafter, California. DMSI, which provides outsourced supply chain management solutions to retailers and manufacturers, will use this facility to provide clients with warehouse and distribution solutions.
JLL's Mike McCrary, Peter McWilliams, Mac Hewett and Nicole Welch represented the landlord, Wonderful Real Estate.  McCrary, McWilliams, Hewett and Welch are leading the leasing efforts at Wonderful Industrial Park which is able to accommodate a variety of industrial requirements ranging from approximately 100,000 to 2 million square feet of space.
"DMSI's decision to locate at Wonderful Industrial Park was driven by several key factors, the first being the nature of the incoming product to be stored and its strategic relationship with a long standing retail client, also located in the park, creating an efficient, cost effective process for any inventory cross-over," said Hewett.  "The facility will store off-season products which will be shipped to stores throughout the Western states."
While DMSI was able to take advantage of competitive real estate in a geographically central location, getting into the building quickly was also a critical component of the deal. 
"We found the team at Wonderful extremely responsive and accommodating through the entire process from lease development to occupancy," said Dave Taylor DMSI Vice President.  "They accommodated our access requests and worked with our team to make our start-up a success."
Hewett continued by saying "DMSI will also take advantage of the abundant labor pool in the surrounding area.  As one of the largest employers of substantial permanent and seasonal farming employees in the Central Valley, the Wonderful Company and Wonderful Real Estate are uniquely aware of the sensitivity and importance of a good, qualified, and consistent workforce.  The labor advantages available to employers in the Central Valley, such as The Wonderful Company and DMSI, are not only limited to the significant labor cost savings, but also the abundance and supply of labor in the Central Valley, particularly within 30 miles of Wonderful Industrial Park."
Wonderful Industrial Park's central location gives companies access to a robust transportation infrastructure.  The property is minutes from Highway 99, Interstate 5 and Highway 58, allowing access to 14 percent of the U.S. population within 300 miles, and offers convenient dual port access to the Port of Los Angeles and Port of Long Beach, as well as Port of Oakland.  It has a FedEx Ground hub onsite and is nearby a UPS ground hub in Bakersfield, Calif with Meadows Field Airport located only seven miles away. Wonderful Industrial Park also features an onsite rail yard with more than 17,000 feet of track able to accommodate unit trains with direct access to Burlington Northern Santa Fe (BNSF) Railway's mainline.
For more news, videos and research resources on JLL, please visit the firm's U.S. media center Web page: http://bit.ly/18P2tkv
About Wonderful Real Estate
Wonderful Real Estate is a professional real estate development and property management company owned by the a $4B consumer goods company that grows, harvests, bottles, packages and markets a diverse range of healthy products including Fiji Water, Wonderful Pistachios, POM Juices and Halo mandarins.  Wonderful Real Estate develops, manages and invests in a diversified portfolio of real estate, with a particular focus on office and industrial properties. Leveraging over 30 years of experience in commercial real estate, Wonderful and its affiliates currently have nearly 7.5 million square feet of real estate holdings, consisting of owner-occupied industrial and commercial real estate for its operating businesses and approximately 4 million square feet of actively managed office and industrial properties occupied by third parties located mainly in Southern and Central California. 
Wonderful Real Estate and its affiliates have invested almost $2 billion since 2008 for commercial real estate development, facility improvements, processing equipment and real estate acquisitions. Wonderful and its affiliates are also currently developing three business parks totaling over 1,865 acres for office and industrial use in California's Central Valley, a number of parcels of which have already been sold or leased to Fortune 500 companies and other high quality anchor tenants.
About JLL
JLL (NYSE: JLL) is a professional services and investment management firm offering specialized real estate services to clients seeking increased value by owning, occupying and investing in real estate.  A Fortune 500 company with annual fee revenue of $5.2 billion and gross revenue of $6.0 billion, JLL has more than 280 corporate offices, operates in more than 80 countries and has a global workforce of more than 60,000.  On behalf of its clients, the firm provides management and real estate outsourcing services for a property portfolio of 4.0 billion square feet, or 372 million square meters, and completed $138 billion in sales, acquisitions and finance transactions in 2015. Its investment management business, LaSalle Investment Management, has $58.3 billion of real estate assets under management.  JLL is the brand name, and a registered trademark, of Jones Lang LaSalle Incorporated.  For further information, visit www.jll.com.