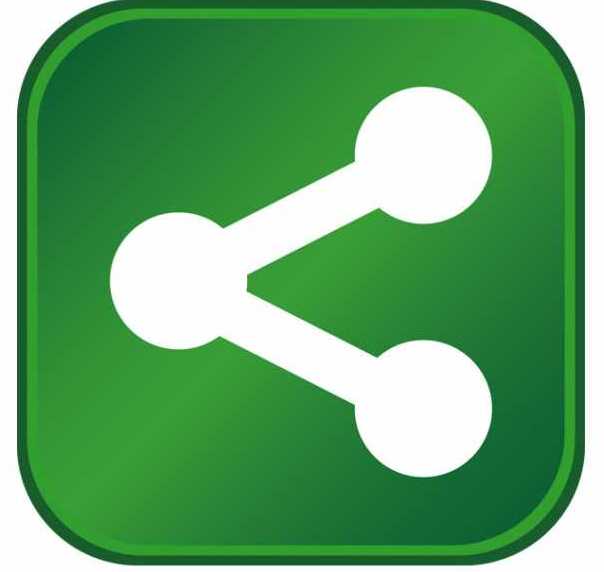 Indiana Secretary of Commerce Jim Schellinger and Indianapolis Mayor Joe Hogsett joined executives from Direct Connect Logistix (DCL), a national transportation and logistics firm, as the company cut the ribbon on its new corporate headquarters in Indianapolis, which will allow the company to nearly double its team since beginning the project in 2016.
"Indiana is a global logistics leader, offering businesses like DCL a strong competitive advantage with our central location, skilled workforce and nationally ranked business climate," said Schellinger. "Under Governor Holcomb's leadership, the state is committed to supporting companies like DCL by maintaining and enhancing Indiana's infrastructure, ensuring our position as the Crossroads of America, and providing logistics firms the ideal hub to transport products across the country and around the world."
The Indianapolis-based company is investing more than $2 million to grow its headquarters, leasing and equipping a 14,000-square-foot office at the Cosmopolitan on the Canal at 314 W. Michigan St. The light-filled, ground-floor space is reflective of the company's high-energy culture and allows DCL to nearly triple its office space. An open design features vivid red accents, a contemporary mural of the city as a focal point and nearly 170 workstations, which will allow DCL to increase its customer base with its technology-driven solutions to freight management.
When beginning its headquarters project in 2016, DCL committed to creating 90 new, high-wage jobs by the end of 2020. The company has already added 26 jobs and is currently hiring for positions in operations, account management, IT and business development. New positions are expected to offer average salaries nearly 14 percent above the state's average wage. Interested applicants may apply at www.dclogistix.com/about/careers.
"DCL quickly outgrew our current space as we have doubled in size in the past two years alone," said Greg Humrichouser, co-founder and president of DCL. "Remaining in downtown Indianapolis and expanding our presence was a logical step as we look to attract and hire an energetic and diverse workforce reflective of our company's culture and inspired to serve our customers."
Founded in 2009, DCL offers transportation services to more than 500 customers across North America, ranging from midsized businesses to large corporations. The company provides a one-stop shop, on-demand solution for full truckload and less-than truckload shipping, expedited freight, small parcel, air freight and partial consolidation. Using an extensive network of pre-qualified carriers, DCL works to ensure freight capacity on every shipment, while also providing real-time tracking and insurance monitoring for its customers. In 2017, the company was ranked by the Indianapolis Business Journal as one of Indianapolis' largest logistics providers.
The Indiana Economic Development Corporation offered DCL up to $630,000 in conditional tax credits and up to $40,000 in training grants based on the company's 2016 job creation plans. These tax credits are performance-based, meaning until Hoosiers are hired, the company is not eligible to claim incentives. The city of Indianapolis supports the project at the request of Develop Indy, a business unit of the Indy Chamber.
"We're starting 2018 out with a bang, celebrating a homegrown company building upon their already strong roots in our community," said Mayor Hogsett. "Direct Connect Logistix's expansion signals more than new high-wage jobs on the horizon – this is a testament to Indianapolis' remarkable culture of innovation, and the continued success and growth we anticipate in 2018 and beyond."
In 2017, logistics companies like HMD Trucking, UPS, Spot Freight and TPS Industrial Services committed to investing more than $377 million and creating up to 2,945 jobs in Indiana. As part of Governor Holcomb's Next Level Roads plan, more than $5.1 billion will be invested to improve Indiana's roads over the next five years, creating an infrastructure system that supports Hoosier job creators in transporting goods.
About Direct Connect Logistix
Direct Connect Logistix is a North American transportation and logistics company headquartered in Indianapolis. A team of knowledgeable account managers and sales representatives partner with industry leaders for real-time tracking and for insurance monitoring services. With cutting-edge tracking technology, customers can get live updates with the exact location of the freight as frequently as they choose. Blending technology with employees who take pride in being readily accessible at all times for their customers ensures DCL remains a trusted partner for all their transportation needs. Learn more at www.dclogistix.com.
About IEDC
The Indiana Economic Development Corporation (IEDC) leads the state of Indiana's economic development efforts, helping businesses launch, grow and locate in the state. Governed by a 15-member board chaired by Governor Eric J. Holcomb, the IEDC manages many initiatives, including performance-based tax credits, workforce training grants, innovation and entrepreneurship resources, public infrastructure assistance, and talent attraction and retention efforts. For more information about the IEDC, visit www.iedc.in.gov.