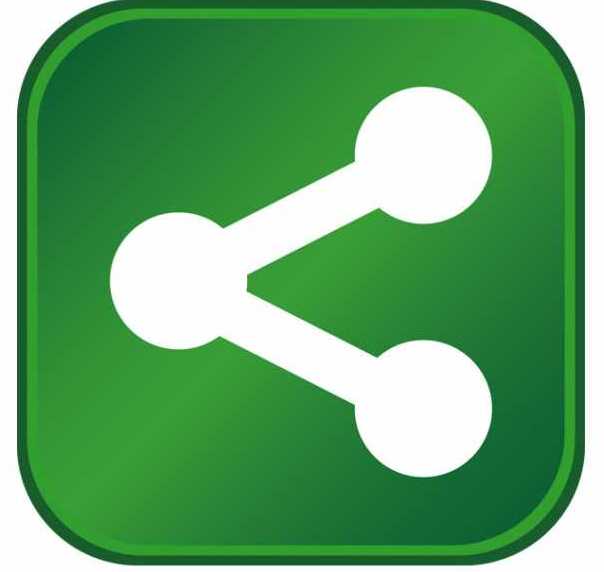 Governor Rick Scott announced FedEx Ground, a subsidiary of FedEx Corp., is building a new distribution hub on a 150-acre site in Ocala as part of an ongoing national expansion plan. The FedEx Ground hub is expected to open with more than 350 employees and create more than $170 million in capital investment in the community.
Governor Scott said, "FedEx Ground's decision to grow in Ocala and create jobs is great news for Florida families. I knew when I toured the location in the spring of 2013 that Ocala would be the perfect fit for FedEx Ground, and we continued working hard to help deliver this win for area families. Florida has added more than 715,000 private-sector jobs since December 2010 and the state unemployment rate has fallen to 5.8 percent. We will keep working to create a job for every Floridian who wants one."
The location will complement the operations of an existing hub in Orlando.  In addition to adding new jobs, the hub will absorb the local pickup and delivery operations from an existing FedEx Ground facility in Ocala, which currently employs approximately 90 people. The new hub will feature advanced automated material handling technology designed to initially process 15,000 packages per hour, with the capacity to process 45,000 packages per hour if fully expanded.
"This project, as well as a 300,000-square-foot facility south of Orlando, demonstrates our continued growth in the Florida and Southeast markets," said Bob Holcombe, FedEx Ground Regional Vice President.  "The site's ease of access to major highways, proximity to customers' distribution centers and a strong local community workforce makes it an ideal location for such an important facility in our network."
FedEx Ground's enhancements to its network are designed to boost daily package volume capacity and further enhance the speed and service capabilities of the company. They have resulted in accelerating ground service delivery across the country, making FedEx Ground faster to more overall locations, including more residential locations.
Florida has the #2 ranked transportation infrastructure in the U.S., making it an ideal location for logistics and distribution companies like FedEx Ground.
Secretary of Commerce and president & CEO of Enterprise Florida, Inc. Gray Swoope said, "Florida's strong infrastructure and large workforce make it a great location for FedEx Ground. The state's roadways, air and seaports not only support more than 19 million residents, but almost 100 million visitors annually. We thank FedEx Ground for their commitment to the state and look forward to their continued growth across Florida."
Florida Department of Economic Opportunity Executive Director Jesse Panuccio said, "FedEx Ground will create opportunities for families in Marion County. Florida's advanced transportation infrastructure makes our state the perfect place for FedEx Ground to establish a distribution hub. Governor Scott and the Department of Economic Opportunity are committed to creating jobs and opportunities for Florida families, and we look forward to seeing FedEx continue to thrive here in Florida."
Florida Department of Transportation Secretary Ananth Prasad said, "FedEx Ground's decision to build a new distribution hub in Ocala continues to demonstrate our commitment to making the state of Florida a trade and logistics leader in the country and the world."
President of the Ocala City Council Jay Musleh said, "The City of Ocala is proud to be a part of this incredible opportunity that will benefit our community for years to come.  FedEx is a Fortune 100 company.  Their presence here translates into jobs and brand recognition for Ocala/Marion County.  We are excited to see the progress at the construction site and look forward to welcoming them to our community."
Marion County Board of County Commissioners Chairman Stan McClain said, "Marion County is excited about this unique opportunity to attract a major global corporation and create more quality jobs in the community. Job creation remains the Marion County Commission's highest priority and this project represents our continuous efforts to compete in the north central Florida regional and global economy."
Chairman of the Ocala/Marion County Chamber & Economic Partnership Doug Cone said, "FedEx's decision to locate a major ground hub facility in Marion County speaks volumes to our geographic desirability to this world class company and others like it. I personally believe that there will be a tremendous 'Halo Effect' in that FedEx's current vendors and other logistics-oriented companies will be coming to our area for the same reasons. This company is a proven economic driver and wonderful corporate citizen in every community in which it does business."
Construction of the 400,000-square-foot facility is underway and expected to be complete in August 2016. It is located at NW 35th Avenue at the Ocala/Marion County Commerce Park, which abuts I-75 and is just off of US Highway 27.
 About FedEx Ground
FedEx Ground, a part of FedEx Corp. (NYSE: FDX), is a leader in cost-effective, small-package ground shipping, offering dependable service to businesses and residential customers throughout the U.S. and Canada. FedEx Ground is faster to more locations than its primary competitor and includes FedEx Home Delivery for residential customers and FedEx SmartPost specializing in the delivery of low-weight packages from businesses to residential customers through a partnership with the U.S. Postal Service®. Through a network of more than 64,000 employees, 560 distribution hubs and local pickup-and-delivery stations, and 42,000 motorized vehicles, FedEx Ground transports approximately 6.1 million packages daily. The company reported annual revenue of $11.6 billion in fiscal year 2014.
Enterprise Florida, Inc. (EFI)is a partnership between Florida's businesses and government leaders and is the principal economic development organization for the state of Florida.  EFI facilitates job growth for Florida businesses through recruitment and retention, international trade and exporting, promotion of sporting events, and capital funding programs to assist small and minority businesses.