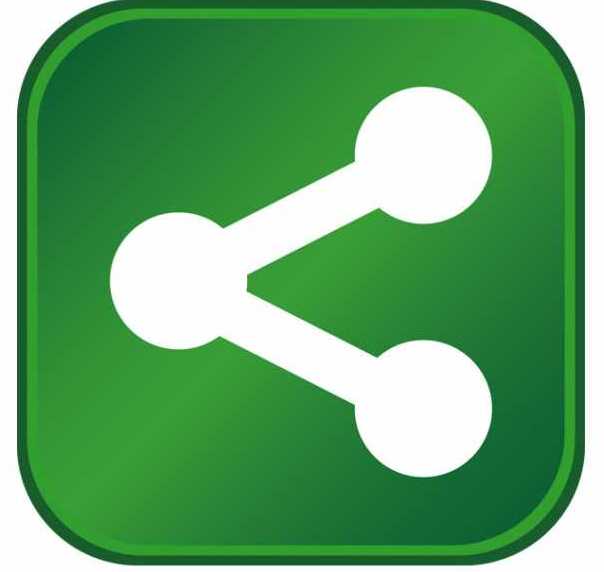 President and CEO of Hyundai GLOVIS, Glenn Clift, Louisiana Governor John Bel Edwards, Caddo Commission, City of Shreveport and North Louisiana Economic Partnership (NLEP) announced the opening of a state-of-the-art vehicle logistics and processing center at the former General Motors plant in Shreveport, Louisiana. The facility will outfit imported vehicles with equipment and exterior upgrades, as requested by local dealers. The project will create 150 new direct jobs in Caddo Parish with an average salary of $31,760 plus benefits. Additionally, 246 indirect jobs will also be created, culminating in a total of 396 new jobs.
"Shreveport has been chosen after a long search and due diligence process to replace GLOVIS' long-term facility in Texas," said Glenn Clift, president & CEO, Hyundai GLOVIS. "A combination of existing infrastructure, strong labor force and competitive inbound/outbound rail and outbound trucking costs allowed Shreveport to beat the competition.  We anticipate this facility will have a rapid ramp-up over the next few months and will handle over 75,000 new vehicles annually."
GLOVIS America signed a long-term lease agreement for 125,000 square feet and more than 90 adjoining acres at the former General Motors facility. GLOVIS America is a third-party, finished-vehicle logistics company for Kia Motor America and Hyundai Motor America, and a subsidiary of Hyundai GLOVIS Co., which is part of the Hyundai Kia Automotive Group.  GLOVIS America will provide logistical staging, quality inspection and accessorizing for 75,000 Kia vehicles annually. The facility will also serve as Kia's distribution hub for the central and western U.S. The first vehicles arrived in Shreveport by rail on Tuesday, with future shipments to arrive from South Korea and potentially from sites in the U.S.
"GLOVIS America's announcement today signifies a new chapter in revitalizing the former GM plant and returning great jobs to Shreveport and the surrounding region," said Gov. Edwards. "We congratulate GLOVIS on this exciting announcement. Upon the launch of operations, I know GLOVIS will find an abundance of highly skilled talent and an unrivaled infrastructure to receive and ship vehicles. We also want to thank our partners at the North Louisiana Economic Partnership for their role in attracting this project win to our state."
Phase 1 of the project will generate a capital investment of $1 million. However, the ability to expand this operation in Caddo Parish will allow GLOVIS to market this service to other automotive manufacturers and other types of commodities. The GLOVIS America facility in Caddo Parish has the potential to become a major inland logistics center.
"The relocation of GLOVIS America to Caddo Parish is truly a win for our residents and this area," said Matthew Linn, President, Caddo Commission. "We look forward to the jobs that will be created and the economic development that will be spurred by this partnership."
At the Shreveport facility, GLOVIS is receiving new finished vehicles built at Kia's factory in Monterrey, Mexico. GLOVIS America will provide added options and packages to the vehicles prior to delivery to dealerships. Options and packages include security systems, Bluetooth connectivity, mud guards, electronics, sunroof accessories, decal kits, and other specifications as requested by the dealerships. Headquartered in Irvine, California, GLOVIS America is responsible for the delivery of all Hyundai and Kia vehicles to dealerships in the United States. The company operates eleven different locations in the U.S., receiving vehicles at ocean ports and at two factory locations.
"It is such a thrill to see vehicles moving in and out of this plant again," said Mayor Ollie Tyler, City of Shreveport. "This site, the former General Motors Plant, will now return to the symbol of economic prosperity that it once held in our community."
NLEP has been working with GLOVIS America, their site selector Charles Gallub with DelVal Realty, Union Pacific Railroad and other local partners for nearly a year to bring the project to fruition.  Zazell Dudley, NLEP Vice President of Caddo Initiatives and Business Development, facilitated multiple site visits at the GM plant by company representatives and provided customized business research and support.
"This is a great win for the region. North Louisiana's logistical and transportation infrastructure is a major competitive advantage for our communities," said Scott Martinez, NLEP President. "NLEP and state and local partners will continue working with GLOVIS America for future growth in Caddo Parish."
About GLOVIS America
GLOVIS America, is a wholly owned subsidiary of Hyundai GLOVIS CO. LTD. of South Korea.  Hyundai GLOVIS is publicly traded on the Korea Stock Exchange ("KRX") in South Korea.   GLOVIS America operates in seven ocean ports, two U.S. factories, three warehouses and one inland processing center.  GLOVIS America currently handles over 1.5 million vehicles per year and employs over 3,000 people in the United States alone.  For more information, visit America.Glovis.net.
About HYUNDAI GLOVIS Co.
HYUNDAI GLOVIS Co., Ltd. is a Korea-based company mainly engaged in integrated logistics and distribution businesses. Its logistics business consists of outbound logistics, inbound logistics, project cargo, logistics between third countries, domestic transportation, military logistics, logistics consulting and others, covering general and bulk cargoes such as steel manufacturing equipment, automobile equipment, coils, steel, grains, and oil products, among others. The Company provides shipping and air freight logistics services. Its distribution business is engaged in the distribution of automobile completely knocked down (CKD) components, as well as the auction of used cars and other equipment. The Company is also involved in equipment leasing, storage services and others. More information can be found at: http://www.glovis.net/eng/.
About North Louisiana Economic Partnership
North Louisiana Economic Partnership, an Accredited Economic Development Organization, provides professional economic development services to the 14 parish region of North Louisiana, including lead generation and prospect management. The organization also represents the interests of North Louisiana with a unified voice and as a single point of contact. It acts as a catalyst, a convener, and a connector in the region to ensure that North Louisiana's economic development potential is realized. Its vision is for North Louisiana to be a thriving region-a destination for high quality talent, innovative companies, and global investment.