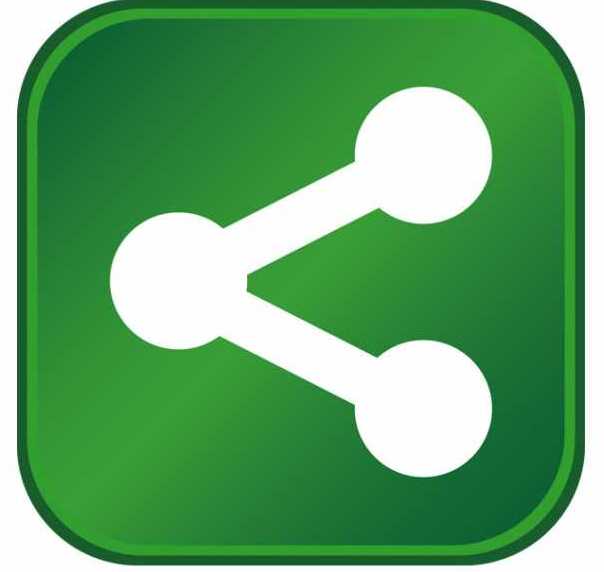 Regional economic development organization The Right Place, Inc., along with its local and state partners in the City of Grand Rapids, announced the approval of a Michigan Strategic Fund (MSF) incentive that will bring 87 new jobs and $574,000 in new investment to Grand Rapids, Michigan over the next three years.
Phoenix, Arizona-based Knight Transportation will establish its first Michigan logistics branch, locating at 555 Fourth Street NW, Grand Rapids, Michigan 49504. The new branch will house the company's "Solutions team," focused on leveraging all of Knight Transportation's capabilities and technology to create an efficient high service solution for their customers.
"When selecting a site for our new office we felt it was important to locate in a city with a vibrant and growing economy that provides access to a highly skilled work force," said Mike McClelland, senior vice president, Knight Transportation. "The Grand Rapids community and surrounding area gives access to some of the most distinguished colleges and universities and also gives our employees a great place to live."
Knight Transportation is one of North America's largest and most diversified truckload transportation companies. Originated as a family-owned business, the company today has over 5,000 associates in 24 states and 35+ branches. Forbes magazine has repeatedly listed Knight to their Top 200 Best Small Companies. The company is also publicly traded on the New York Stock Exchange under the symbol (NYSE: KNX).
"West Michigan's unique geographic location requires special attention to freight movement in and out of the region," said Birgit Klohs, president and CEO, The Right Place, Inc. "Strengthening the logistics and supply chain network in West Michigan creates a more competitive environment for the region's manufacturing companies. The addition of Knight Transportation will further enhance West Michigan's freight network."
The Right Place worked in partnership with Indiana-based Ginovus to bring Knight Transportation to West Michigan. Ginovus is one of the nation's leading site selection and corporate relocation firms, serving corporations such as Oracle, Charles Schwab, Roche, and others. Companies like Knight Transportation will often use third-party site selection firms to assist with their relocation and expansion strategies.
"We view working in collaboration with both the regional and state economic development organizations to be critically important in our site selection process. Both The Right Place and Michigan Economic Development Corporation were extremely helpful in working to ensure that we had all of the needed information throughout the decision making process," said Leslie Wagner, of Ginovus.
The City of Grand Rapids is supportive of Knight Transportation's decision to locate in the city, bringing 87 new jobs to the community. The city is considering the approval of a local PA 328 Property Tax Abatement to provide support for Knight Transportation's capital investment.
"The City is grateful that Knight Transportation has found Grand Rapids an ideal place to accelerate its business forward. The strong partnership between the City, The Right Place, Inc., the Michigan Economic Development Corporation and West Michigan Works! all came together in an effort to make this project possible," said Kara Wood, City of Grand Rapids economic development director.
West Michigan Works!, the region's largest workforce development system, has offered $140,000 in workforce development funding as the company begins its hiring process. The organization is prepared to provide a variety of assistance services, from pre-hire screening to on-the-job training programs.
"West Michigan Works! is thrilled to welcome Knight Transportation to Grand Rapids. We are committed to ensuring that they have the qualified workforce for success and growth in West Michigan," said Jacob Maas, CEO of West Michigan Works!
West Michigan's Logistics Infrastructure and Network
This attraction project supports the infrastructure pillar of The Right Place's 2014-2016 Strategic Plan for economic growth. West Michigan's freight transportation infrastructure is critical to the long-term health and growth of the region's manufacturing sector, which currently represents over 20 percent of the region's economy and jobs.
According to the most recent data available from Economic Modeling Specialists International (EMSI), 2013 outbound freight from the West Michigan 13-county region totaled $81.9 billion ($46 billion from manufacturing), while inbound freight totaled $78.2 billion ($22.6 billion from manufacturing).
"This announcement by The Right Place marks the fourth economic development project in three months for the organization," said Richard Breon, president and CEO, Spectrum Health and Current Board Chair, The Right Place, Inc. "They are capitalizing on every opportunity, large and small, to ensure West Michigan's citizens have career opportunities in our community."
About The Right Place, Inc.
The Right Place, Inc. is a regional non-profit economic development organization founded in 1985 and supported through investments from the private and public sector. Its mission is to promote economic growth in the areas of quality employment, productivity and technology in West Michigan by developing jobs through leading business retention, expansion and attraction efforts. For more information, visit: www.rightplace.org.
About Knight Transportation, Inc.
Knight Transportation, Inc. is a provider of multiple truckload transportation and logistics services using a nationwide network of business units and service centers in the U.S. to serve customers throughout North America. In addition to operating one of the country's largest tractor fleets, Knight also contracts with third-party equipment providers to provide a broad range of truckload services to its customers while creating quality driving jobs for our driving associates and successful business opportunities for independent contractors. For more information, visit: http://www.knighttrans.com/.