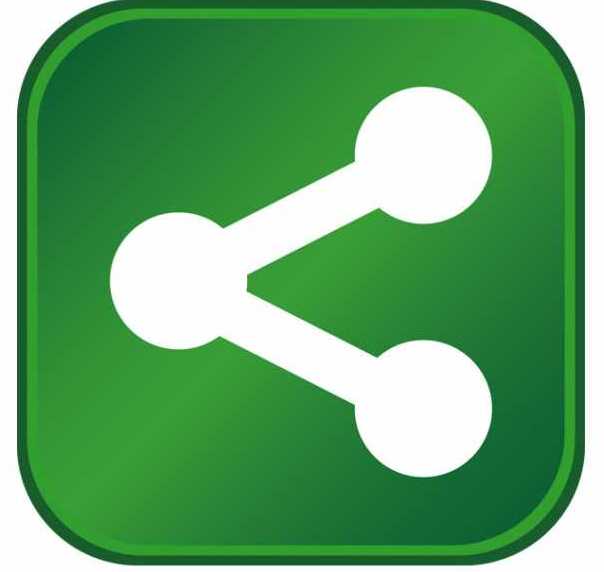 Governor Andrew M. Cuomo announced that Ferguson Enterprises, Inc., the largest wholesale distributors of residential and commercial plumbing supplies in the nation, will establish a new distribution facility in the Capital Region. After considering locations in other states, Ferguson chose Coxsackie, Greene County to construct a warehouse that will serve as a distribution hub for its New York retailers and locations throughout New England, and create 95 new jobs in the Capital Region.
"Ferguson Enterprises' decision to invest in Greene County is another win in our efforts to grow the Upstate economy by creating jobs and new economic opportunities for New Yorkers," Governor Cuomo said. "By establishing this new distribution center, Ferguson Enterprises is bringing nearly 100 jobs to the Capital Region and spurring continued growth in the community of Coxsackie. This was a collaborative effort – with support from both the state and local governments – and I am pleased to welcome this company to New York State."
"We are excited to join the Coxsackie community," said Ferguson CEO Frank Roach. "Our team explored locations in seven states and more than 60 municipalities, and Coxsackie proved to be the perfect fit. The new distribution center is strategically located to support our branches and customers in the metro New York and Northeast markets. In return, we look forward to providing jobs and spurring economic growth in a community that shares our vision and values."
After considering several possible locations, including some in Rhode Island and Connecticut, the Virginia-based firm decided to build its 460,000 square foot warehouse in the Fountain Flats Business Park in Coxsackie. To assist Ferguson with its location to New York State, Empire State Development is providing $1.2 million in performance-based Excelsior Jobs Program tax credits, and Greene County is planning on applying for a NYS Homes and Community Renewal Community Development Block Grant. The Greene County IDA is also supporting this project with a suggested 20-year PILOT, a sales tax exemption on capital expenditures related to getting the new facility up and running, implementation of a natural gas line to the site, and assistance with permitting processes. All of the IDA's contributions are subject to board approval.
In addition, the distribution center project was supported by the Capital Region Economic Development Council as it aligns with the strategies for economic growth and prosperity for the eight-county region.
"We are pleased that Ferguson decided New York was the best place to do business—its location in Greene County will help ensure the company's competitiveness and its ability to better serve its customers in the northeast," said Empire State Development President, CEO & Commissioner Kenneth Adams. "This job creating project is truly the result of strong partnerships at work, and I thank Greene County and the Town of Coxsackie for their collaborative efforts in securing this investment in the Capital Region."
Senator Cecilia Tkaczyk said, "This is great news for Greene County and for the entire region. Ferguson's decision to locate here in Upstate New York will help to stimulate the local economy and provide good jobs to our residents."
Assembly Member Pete Lopez said, "Creating jobs in Greene County and the region, while retaining existing ones must remain our highest priority. This project picks up where the old Fernlee initiative left off. By making use of prior investment in water and sewer extensions, the hard work of the Greene County IDA, Greene County Legislature (notably Chairman Speenburgh and Legislator Martinez) and the Town of Coxsackie and the Cuomo administration, we will see some 95 new jobs as well as roughly a million dollars a year in new property taxes. All of us are eager to continue our collective efforts to advance projects like this and welcome Ferguson Enterprises, INC. to the community."
Greene County Legislature Chairman Wayne Speenburgh said, "The Greene County Legislature is excited that Ferguson has chosen our community to advance their company goals via the development of their new distribution center. Ferguson will be a welcome member of our community and we look forward to assisting them in the successful growth of their company. I would also like to congratulate the Greene IDA for their outstanding work to recruit new investment and employment opportunities to the county under a challenging economic climate at the state and national level and a continuing sensitivity to community and environmental issues. The efforts by the IDA to successfully recruit Ferguson has been months in the making, and demonstrates the complexity of inter-state competition that exists within the economic development industry."
Greene County IDA Chairman Eric Hoglund said, "The Greene IDA is pleased that our strategy of developing shovel ready business parks has once again been successful in attracting new investment and employment opportunities to Greene County. We are excited to have been chosen as the home of the new Ferguson facility and look forward to a long and productive relationship with the company."
Town of Coxsackie Supervisor Richard Hanse said, "I welcome Ferguson, the nation's largest distributor of residential and commercial plumbing supplies, to Coxsackie. The company has made an excellent decision in choosing to locate their newest distribution center here. Our town provides ready access to all four compass points making it a perfect place for Ferguson to site their facility. The choice of Coxsackie is good for Ferguson and good for Coxsackie. The Distribution Center will provide much needed employment opportunities for area residents and help to boost our economy."