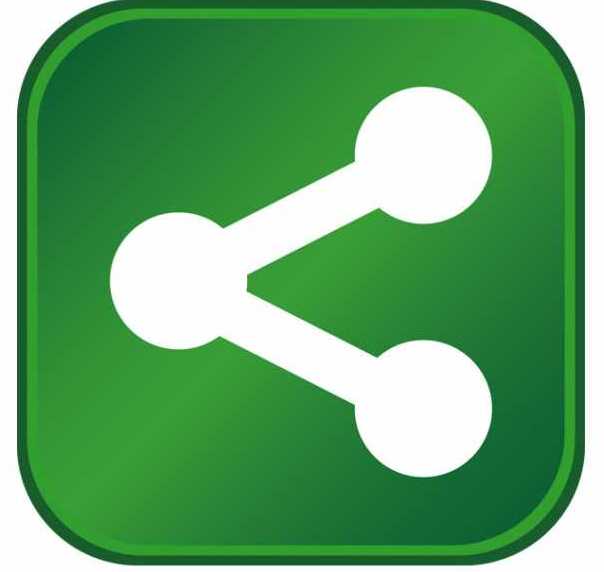 Dollar Shave Club, the innovative men's grooming brand that delivers high-quality razors and personal care products, announced the opening of a new fulfillment center in the Columbus Region. The company will invest $4.5 million in the new 180,000 square-foot facility located in Grove City, adding 185 new jobs.
"We found the Columbus Region to be an exceptional market for e-commerce when considering proximity to customers, concentration of shippers, talent and operating costs," said Eric Adams, Dollar Shave Club Vice President of Operations. "We are thrilled to be part of the economic development in the Grove City area, where the new facility will serve two thirds of our customer base."
Headquartered in Venice, Calif., Dollar Shave Club is dedicated to helping men live smarter, more successful lives through high-quality personal care products, content and technology. Dollar Shave Club's three million members enjoy the value and door-to-door convenience of its razor memberships and ondemand grooming products that range from hair styling to skincare, at a fraction of the cost of other brands.
Much more than just a razor company, Dollar Shave Club has released five different lines of proprietary grooming products on its march toward owning the men's bathroom. Additional offerings include multiproduct lines: Wanderer (shower), Big Cloud (skin protection), Boogie's (hair styling), Dr. Carver's (shaving) and One Wipe Charlies (personal cleansing wipes).
With the completion of the Grove City fulfillment center, Dollar Shave Club's e-commerce fulfillment operations will be 100 percent in-house. "Owning fulfillment operations is a key component to the next phase of our growth," said Michael Dubin, Founder and CEO of Dollar Shave Club. "In examining potential locations we were impressed by everything the Columbus Region brings to the table and we are looking forward to making the Region a big part of Dollar Shave Club's future."
The company's investment in the Columbus Region, its first location outside of California, includes the purchase of new machinery, equipment and software. Hiring will begin in the summer of 2016 for fulfillment center jobs, including those at the management level.
"We are excited to welcome Dollar Shave Club to Grove City," says Richard L. "Ike" Stage, Mayor of Grove City. "The company's decision showcases how Grove City and the Columbus Region is an ideal location for logistics operations, and these new jobs will be a positive addition to our local economy."
Dollar Shave Club joins a growing number of e-commerce companies who call the Columbus Region home. With a 60 percent greater concentration of IT workers than similarly-sized cities, a logistics talent pool of more than 76,000 and a unique retail innovation system, the Region has attracted a range of operations including e-commerce and retail companies in recent years including zulily, Klarna and Gwynnie Bee.
About Dollar Shave Club
Dollar Shave Club is a men's grooming brand dedicated to helping men live smarter, more successful lives through high-quality personal care products, content and technology. DSC began in March 2012 with a simple offering: deliver high-quality razors for a few bucks a month. DSC has since launched a lineup of additional products on its march toward owning the men's bathroom. Those products include Wanderer, a sulfate-free shower line including Calming Body Cleanser and Body Bar, Awakening Body Cleanser and Body Bar, Face Cleanser and a Lathering Shower Cloth; Big Cloud, a compromise-free skin protection line including Hand Cream, Lip Balm, and Daily Face Moisturizer with Sunscreen; Boogie's Gel, Clay, Cream, Fiber and Paste; Dr. Carver's Easy Shave Butter, Pillowy Shave Lather, Magnanimous Post Shave Cream, and Miracle Repair Serum; and One Wipe Charlies. DSC will soon be the easiest place for guys to get the things they use every day. For more information, visit www.dollarshaveclub.com or you can also follow Dollar Shave Club on Twitter (@DollarShaveClub), Facebook and Instagram.
About Columbus 2020
In 2010, hundreds of community and business leaders from across Central Ohio came together in an unprecedented way to develop the Columbus 2020 Regional Growth Strategy, an aggressive, decade-long plan to ensure economic vitality in the Columbus Region. Columbus 2020's mission is to generate opportunity and build capacity for economic growth across the 11-county Columbus Region. The Columbus 2020 team conducts business outreach, promotes the Columbus Region to market-leading companies around the world, conducts customized research to better understand the Columbus Region's competitiveness, and works to leverage public, private and institutional partnerships. Funding is received from more than 300 private organizations, local governments, academic institutions and JobsOhio. Learn more at ColumbusRegion.com.