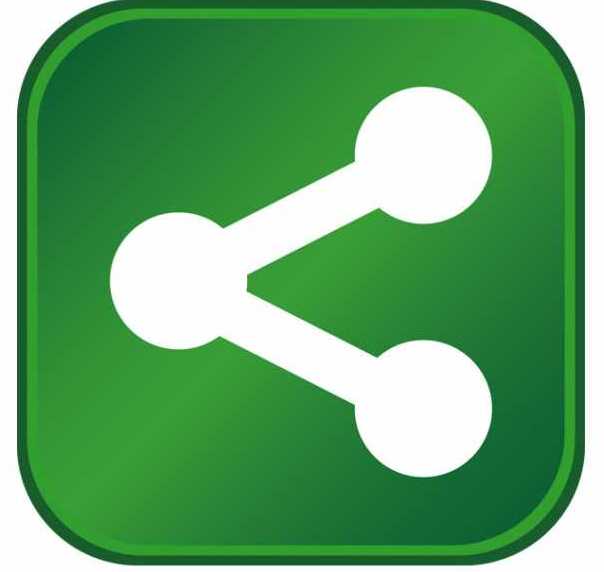 $50 million investment expected to create hundreds of new jobs
Amazon.com, Inc. (NASDAQ: AMZN) today announced plans to open a new fulfillment center in Spartanburg County, South Carolina. The facility will create hundreds of new full time jobs and involve a $50 million investment in the state.
"South Carolina has been a great home for us and we're excited to create hundreds of additional jobs in the state," said Dave Clark, vice president, Amazon Global Customer Fulfillment. "We had a great first holiday season in Lexington County and we look forward to serving our customers from both Lexington and Spartanburg Counties by the fall."
Amazon opened its first South Carolina fulfillment center last year in Lexington County's Saxe Gotha Industrial Park. The new facility in Spartanburg County will be approximately one million square feet and will be located on a site near John Dodd Road.
"Our state has a vibrant and growing distribution and logistics sector, and having a company like Amazon continue to establish new operations here builds on that reputation," said Bobby Hitt, Secretary of Commerce.
"Spartanburg County is pleased to welcome Amazon as it represents another investment by a global company that realizes we are a pro-business community. We are especially thankful to our partners, including Duke Energy, AdvanceSC, Spartanburg County CTC Committee, Piedmont Natural Gas, our workforce professionals, Johnson Development Associates, the Economic Futures Group investors and staff, Spartanburg County staff, and the S.C. Department of Commerce. All were vital to making this project possible," said David Britt, Economic Recruitment Committee of Spartanburg County chairman and Economic Futures Group Board member.
Amazon plans to begin hiring for the new fulfillment center later this year and the facility is expected to be operational this fall. Amazon Fulfillment Centers in South Carolina are operated by Amazon.com.dedc LLC.
About Amazon.com
Amazon.com, Inc. (NASDAQ: AMZN), a Fortune 500 company based in Seattle, opened on the World Wide Web in July 1995 and today offers Earth's Biggest Selection. Amazon.com, Inc. seeks to be Earth's most customer-centric company, where customers can find and discover anything they might want to buy online, and endeavors to offer its customers the lowest possible prices. Amazon.com and other sellers offer millions of unique new, refurbished and used items in categories such as Books; Movies, Music & Games; Digital Downloads; Electronics & Computers; Home & Garden; Toys, Kids & Baby; Grocery; Apparel, Shoes & Jewelry; Health & Beauty; Sports & Outdoors; and Tools, Auto & Industrial. Amazon Web Services provides Amazon's developer customers with access to in-the-cloud infrastructure services based on Amazon's own back-end technology platform, which developers can use to enable virtually any type of business. The new latest generation Kindle is the lightest, most compact Kindle ever and features the same 6-inch, most advanced electronic ink display that reads like real paper even in bright sunlight. Kindle Touch is a new addition to the Kindle family with an easy-to-use touch screen that makes it easier than ever to turn pages, search, shop, and take notes - still with all the benefits of the most advanced electronic ink display. Kindle Touch 3G is the top of the line e-reader and offers the same new design and features of Kindle Touch, with the unparalleled added convenience of free 3G. Kindle Fire is the Kindle for movies, TV shows, music, books, magazines, apps, games and web browsing with all the content, free storage in the Amazon Cloud, Whispersync, Amazon Silk (Amazon's new revolutionary cloud-accelerated web browser), vibrant color touch screen, and powerful dual-core processor.
Amazon and its affiliates operate websites, including www.amazon.com, www.amazon.co.uk, www.amazon.de, www.amazon.co.jp, www.amazon.fr, www.amazon.ca, www.amazon.cn, www.amazon.it, and www.amazon.es. As used herein, "Amazon.com," "we," "our" and similar terms include Amazon.com, Inc., and its subsidiaries, unless the context indicates otherwise.
Forward-Looking Statements
This announcement contains forward-looking statements within the meaning of Section 27A of the Securities Act of 1933 and Section 21E of the Securities Exchange Act of 1934. Actual results may differ significantly from management's expectations. These forward-looking statements involve risks and uncertainties that include, among others, risks related to competition, management of growth, new products, services and technologies, potential fluctuations in operating results, international expansion, outcomes of legal proceedings and claims, fulfillment center optimization, seasonality, commercial agreements, acquisitions and strategic transactions, foreign exchange rates, system interruption, inventory, government regulation and taxation, payments and fraud. More information about factors that potentially could affect Amazon.com<http://Amazon.com>'s financial results is included in Amazon.com<http://Amazon.com>'s filings with the Securities and Exchange Commission, including its most recent Annual Report on Form 10-K and subsequent filings.
About S.C. Department of Commerce
As South Carolina's leading economic development agency, the Department of Commerce works to recruit new businesses and help existing businesses grow. In 2011, Commerce won the Gold Shovel Award and the Deal of Year Award from Area Development magazine. Commerce has been part of recruiting world-class companies to South Carolina such as Boeing, Bridgestone, Continental, Monster.com, Heinz, ZF Group, BMW and Google Inc. Commerce also supports small and existing business, rural development initiatives and offers grants for community development. For more information, visit www.SCcommerce.com<http://www.SCcommerce.com>.