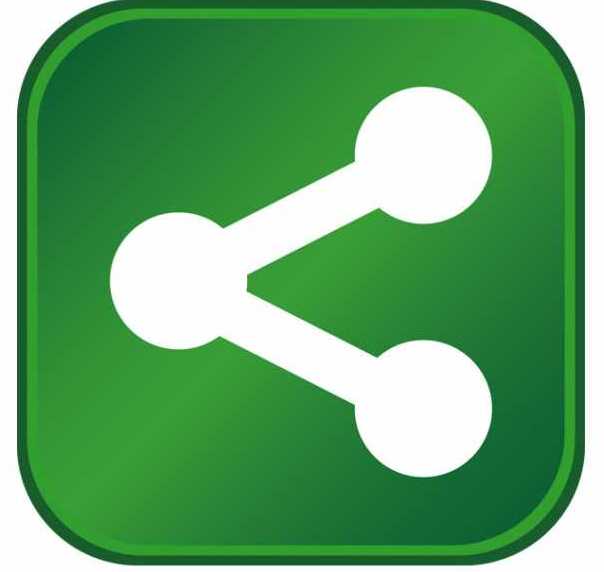 WYNIT Distribution, LLC, a leading international wholesale distributor, will move its corporate headquarters and 111 jobs to downtown Greenville in 2016, creating a net of 75 new jobs in the Greenville area.
The globally-recognized consumer electronics and emerging technologies distributor will be moving to more than 57,000 square-feet of space on three floors at the One Building in the heart of downtown, starting in early spring 2016.
Founded in 1987, the company opened a satellite office in Piedmont, S.C. five years ago and has grown there to 36 employees, who also will move to the new headquarters office downtown. The new positions will come from the combination of moving employees from its offices in Eden Prairie, Minnesota, and North Syracuse, New York, which has been WYNIT's headquarters. WYNIT Distribution will also look to hire talent from the Upcountry.
Employees in the downtown offices will include the existing teams from the Piedmont, S.C. satellite office, as well as the customer service, purchasing, finance, marketing, components of IT, and logistics teams. All other sales positions will remain in their current locations as part of the consolidation of offices. In addition, key staff will remain in North Syracuse, New York, and Eden Prairie, Minnesota.
The Coordinating Council for Economic Development has approved job development credits related to the project.
QUOTES
"Moving our headquarters has been one of the toughest decisions we have had to make as a business. For a variety of compelling reasons this is the best decision for the company and its employees in the long term.  Greenville is a place where we can grow." -WYNIT Distribution Chief Operating Officer Pete Richichi
"We considered a lot of factors when moving our offices to Greenville; the biggest was deciding what will help our company grow well into the future. We believe Greenville will make WYNIT even more successful for years to come." -WYNIT Distribution Founder and Chief Executive Officer Geoffrey Lewis
"WYNIT Distribution's decision to build a corporate headquarters and to expand its South Carolina operations is a big win for our state. The 75 new jobs this investment is creating will make a real difference in our state, and we look forward to watching WYNIT continue to find success in Greenville for many years to come." -Gov. Nikki Haley
South Carolina's robust logistics network continues to grow, allowing our businesses to transport their goods and services to marketplaces all over the world. Today's announcement by WYNIT Distribution is a testament to that strong network and will only enhance the Palmetto State's reputation as an ideal destination for business." -Secretary of Commerce Bobby Hitt
"Greenville County continues to sell itself to companies like WYNIT Distribution, who establish their presence here in small ways and quickly realize that our opportunities for growth and expansion can't be beat. Our development efforts for the downtown area are building a thriving, diverse community that showcases the very best we have to offer, and we're proud to welcome WYNIT to the neighborhood." -Greenville County Council Chairman Dr. Bob Taylor
"We are proud that Greenville has been chosen as the new home for WYNIT's U.S. headquarters, and are honored by their leadership's trust and investment in our city. Public/private partnerships are the hallmark of downtown Greenville's continued success, and with the support of our local business community, our County and State colleagues, and the City's elected officials and staff, this was truly a team effort." -City of Greenville Mayor Knox White
FIVE FAST FACTS
WYNIT Distribution is adding corporate headquarters to its existing Greenville County operations.
Established in 1987, the company has facilities in New York, Minnesota, South Carolina, Tennessee and Nevada.
To house the expanded Upstate operations, the company is moving to three floors in the One Building in downtown Greenville.
WYNIT serves as a wholesale distributor of products from the top brands in the consumer electronics, photo, wide format printing, security, sports and recreation industries such as Fitbit, Hewlett-Packard, Epson, Cannon, Microsoft and more.
The company sells to some of the leading retail giants including Best Buy, Target, Walmart, REI and Kohl's.
WYNIT Distribution, LLC is a leading international distributor of products from the top brands in the consumer electronics, photo, wide format printing, security and outdoor leisure and adventure industries. The company serves a wide range of customers ranging from large national retailers to independent value-added resellers through dedicated business units and strategically located distribution facilities in the U.S. and Canada. Founded in 1987, WYNIT Distribution, LLC's mission is to improve the competitive position of its customers and suppliers. For more information, call WYNIT at 1-800-GO-WYNIT or visit WYNIT.com.
About S.C. Department of Commerce
As South Carolina's leading economic development agency, the Department of Commerce works to recruit new businesses and help existing business grow. Commerce has recruited world-class companies to South Carolina such as BMW, Boeing, GE, Giti Tire, LPL Financial Holdings, Mercedes-Benz Vans, Toray and Volvo Cars and also supports startups, small and existing business, innovation and rural development initiatives. Commerce partners with the S.C. Technical College System via readySC to support workforce training and recruiting, and with the S.C. Department of Employment and Workforce, which provides worker training and employment opportunities within the state. IBM-Plant Location International reports in 2012, 2013 and 2015 ranked South Carolina first in the nation for attracting jobs through foreign investment. Visit www.SCcommerce.com.