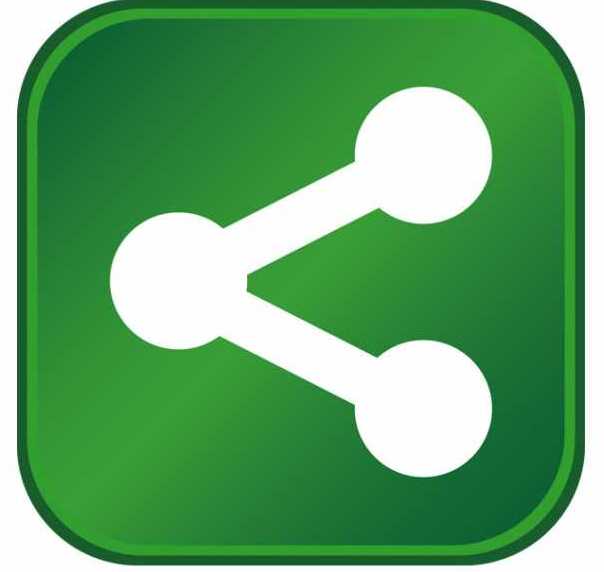 Spot Freight Inc. (Spot), a tech-enabled third-party logistics company, announced plans to expand its headquarters in Indiana, tripling its office space and employment, creating up to 257 new jobs by 2023.
"As the Crossroads of America, Indiana is home to more than 5,700 logistic companies that take advantage of our central location, infrastructure network, favorable business climate and talented workforce," Governor Eric J. Holcomb said. "When companies like Spot stay and expand here in our communities, it means more good jobs for Hoosiers. We will continue doing our part by sustaining the state's pro-growth business environment and updating our network of roads and bridges."
The homegrown-Hoosier company is investing more than $2 million to grow its Indiana footprint over the next six years. This includes Spot's new 18,000-square-foot headquarters, which tripled its office space, at 141 S. Meridian St. in downtown Indianapolis in the former Jillian's Entertainment facility. The new office space, which Spot opened in November, includes more than 170 workstations, allowing the company to accommodate its growing team and meet the demands of its expanding customer base. 
With the expansion of its Indianapolis headquarters, as well as the continued growth of Spot's first satellite office in Charlotte, North Carolina, Spot has positioned itself as a top logistics company in North America. For four consecutive years, Spot has been recognized as one of the fastest-growing private companies in Indiana by the Indianapolis Business Journal and listed on Inc. magazine's 5000 fastest-growing companies in North America. In addition, the company was recognized as a winner of the 2016 Companies to Watch award, which highlights high-performing, second-stage businesses in Indiana that are developing innovative products and business practices while creating quality jobs.
"Indiana has been an ideal location for Spot from our initial founding through our recent expansion. Indiana's location as a transportation hub provides proximity to many current customers and carriers, while having the added benefit of a strong local university network to continue recruiting the top talent that fuels Spot's aggressive growth," said Andrew Elsener, president of Spot. "We are extremely appreciative of the assistance and cooperation we received from our partners at the IEDC, city of Indianapolis/Marion County and KSM Location Advisors during our expansion process."
Spot employs nearly 90 employees in the U.S., including more than 80 in Indiana. The company plans to continue hiring for account management, customer service and support staff positions over the next several years. Interested applicants may apply online.
Established in 2009, Spot was founded with the belief that there is a better way to move freight. Spot is committed to being the industry leader in logistics services through its focus on three pillars: providing custom technology solutions, creating meaningful relationships with its shippers and carriers, and recruiting talented individuals.
The Indiana Economic Development Corporation (IEDC) offered Spot up to $1,800,000 in conditional tax credits and up to $75,000 in training grants based on the company's job creation plans. These tax incentives are performance-based, meaning until Hoosiers are hired, the company is not eligible to claim incentives. The city of Indianapolis supports the project in partnership with Develop Indy, a business unit of the Indy Chamber.
Spot's growth plans continue a trend of companies choosing to expand and add new jobs across the state. Indiana's unemployment rate remains at a 15-year low of 4 percent, which is below the national average and below all of Indiana's neighboring states. Indiana businesses have added 332,800 private sector jobs since July 2009. Today, Indiana is home to more than 5,700 transportation and logistics establishments across the state.
About Spot
As one of the fastest-growing logistics companies in North America, Spot prides itself on its ability to adapt to a rapidly shifting industry by maintaining a strong technology focus and establishing long term relationships motivated by innovation and custom solutions. Established in 2009 and founded on the belief that there is a better way to move freight, Spot has 90+ employees across two domestic locations. For more information, visit Spot's website at spotinc.com and follow Spot on social media: Facebook (Spot), Twitter (@SpotFreight), LinkedIn (Spot), and Instagram (spotfreight).

About IEDC
The Indiana Economic Development Corporation (IEDC) leads the state of Indiana's economic development efforts, helping businesses launch, grow and locate in the state. Governed by a 12-member board chaired by Governor Eric J. Holcomb, the IEDC manages many initiatives, including performance-based tax credits, workforce training grants, innovation and entrepreneurship resources, public infrastructure assistance, and talent attraction and retention efforts. For more information about the IEDC, visit www.iedc.in.gov.