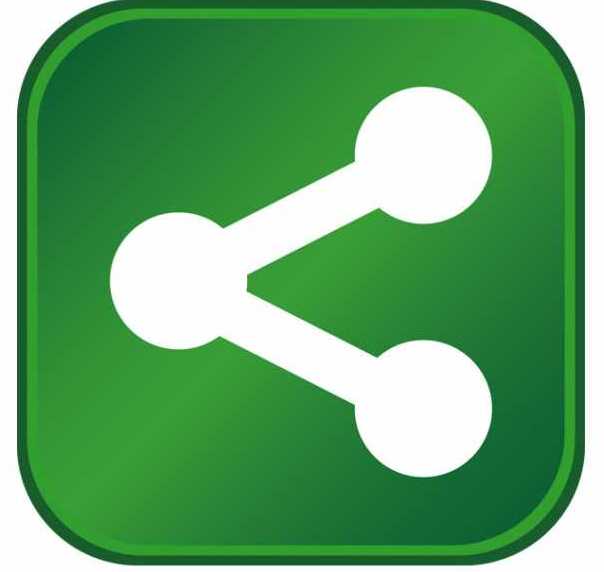 XPO Logistics, a top-10 global provider of supply chain solutions, and Trinity Health, one of the nation's largest not-for-profit health systems, announced plans to establish a state-of-the-art regional distribution center in Fort Wayne, creating up to 75 new jobs by 2018. 
"Indiana has worked diligently to create a business-friendly climate by cutting taxes and reducing regulations," said Governor Mike Pence. "We're proudly known as the Crossroads of America, and with the logistics industry expected to more than double by 2035, we're making unprecedented investments in our infrastructure statewide to ensure that global companies like XPO Logistics continue to choose Indiana for growth and job creation."
XPO Logistics will manage and operate the $26 million facility as Trinity Health's contract logistics manager. Located at Bluffton Road and McFadden Way, the facility will serve as the regional distribution hub for medical and surgical supplies for Trinity Health hospitals. Conlan Construction will serve as the general contractor with construction expected to begin this spring and be completed within a year. 
The Fort Wayne logistics hub will provide easy and affordable access to the Great Lakes/Midwest region and beyond, according to Lou Fierens, senior vice president of supply chain and fixed asset management for Trinity Health.
"Supporting our Lean/Kanban approach to supply chain management, this facility will represent the single entry point for all manufacturers and suppliers serving our 21-state health system," said Fierens. "Along with additional strategically located satellite warehouses, it will help us better serve the individuals and communities that rely on us for high-value services."
Headquartered in Greenwich, Connecticut, XPO Logistics is a leading provider of freight transportation and logistics services with 89,000 employees worldwide, including more than 1,500 Hoosiers at 19 facilities in Indiana. The company anticipates hiring both hourly and salaried positions for the dedicated Trinity Health facility. Interested applicants can learn more online at www.xpo.com/careers. 
"We received outstanding support from Fort Wayne and Allen County in the development of this project," said Ashfaque Chowdhury, president of supply chain for the Americas and Asia-Pacific at XPO Logistics. "Fort Wayne provides important benefits in terms of an attractive business climate, quality workforce, strategic location and access to transportation infrastructure. We're pleased to join with Trinity Health to bring these investments and jobs to the state of Indiana."
The Indiana Economic Development Corporation offered XPO Logistics up to $750,000 in conditional tax credits based on the company's job creation plans. These tax credits are performance-based, meaning until Hoosiers are hired, the company is not eligible to claim incentives. Allen County has approved additional incentives. 
"We were happy to be a part of making XPO's decision to locate in Allen County a reality," said Nelson Peters, Allen County Commissioner. "Their decision to come here represents the culmination of the county's preparation in attracting a world class logistics service with their desire to add jobs and enhance the quality of life in the Allen County community."
Indiana leads in the nation in interstate access, operates three public ports and five intermodal rail facilities, and is home to the second-largest FedEx hub in the world. The state's logistics industry has earned an A grade from Conexus Indiana and Ball State University's Center for Business and Economic Research for the past five years. 
About XPO Logistics Inc.
XPO Logistics, Inc. (NYSE: XPO) is a top ten global provider of cutting-edge supply chain solutions to the most successful companies in the world. The company provides services for truckload brokerage and transportation, last mile logistics, engineered supply chain solutions, high-value-add warehousing and distribution, ground and air expedite, less-than-truckload transportation, intermodal, drayage, managed transportation and global forwarding. XPO serves more than 50,000 customers with a highly integrated network of over 89,000 employees and 1,443 locations in 33 countries. XPO's corporate headquarters is in Greenwich, Conn., USA, and its European headquarters is in Lyon, France. www.xpo.com. 
About Trinity Health
Trinity Health is one of the largest multi-institutional Catholic health care delivery systems in the nation. It serves people and communities in 21 states with 90 hospitals, 124 continuing care locations — including home care, hospice, PACE and senior living facilities — that provide nearly 2.5 million visits annually. Based in Livonia, Mich., and with annual operating revenues of $15.8 billion and assets of $20.4 billion, the organization returns about $1 billion to its communities annually in the form of charity care and other community benefit programs. Trinity Health employs about 95,000 full-time employees, including 3,900 employed physicians. Committed to those who are poor and underserved in its communities, Trinity Health is known for its focus on the country's aging population. As a single, unified ministry, the organization is the innovator of Senior Emergency Departments, the largest not-for-profit provider of home health care services — ranked by number of visits — in the nation, as well as the nation's leading provider of PACE (Program of All Inclusive Care for the Elderly) based on the number of available programs. For more information, visit www.trinity-health.org. You can also follow @TrinityHealthMI on Twitter.
About IEDC
The Indiana Economic Development Corporation (IEDC) leads the state of Indiana's economic development efforts, focusing on helping companies grow in and locate to the state. Governed by a 12-member board chaired by Governor Mike Pence, the IEDC manages many initiatives, including performance-based tax credits, workforce training grants, public infrastructure assistance, and talent attraction and retention efforts. For more information about the IEDC, visit www.iedc.in.gov.