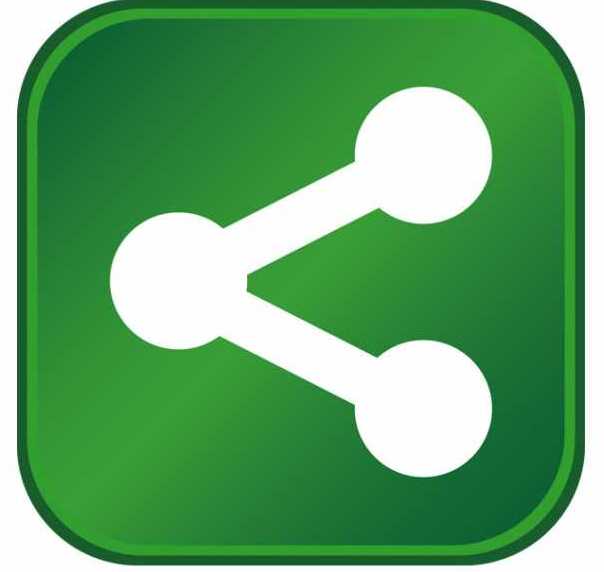 Keep the U.S. Economy Humming with Access to Markets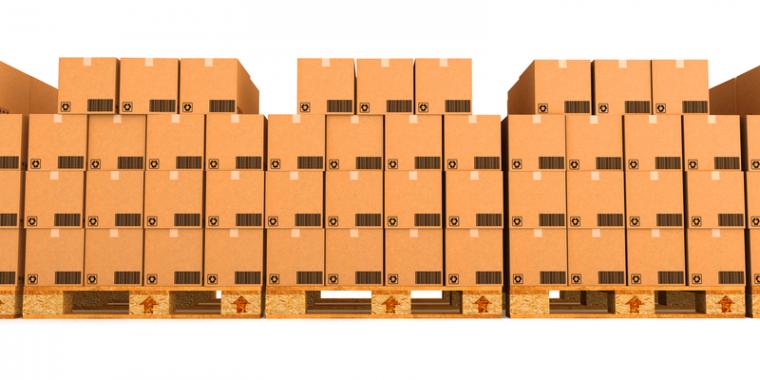 In 2020, the U.S. imported goods valued at about 2.8 trillion from its international trading partners and exported $2.1 trillion abroad. Trillions more in domestic products were shipped inside U.S. borders. All these goods flowed through American sea and river ports, road or rail, depots, and airports. Ports are critical to the economic health of the country: they put goods on our shelves, keep workers employed and help businesses turn profits.
Following are some highlights of several critical U.S. ports and depots, including the economic impact they have on communities, regions, and states throughout the country.
Inland Port Arizona
Inland Port Arizona, or IPAZ, is a 2,700-acre industrial mega-site that will soon be home to Nikola Motor Company. In addition to accommodating large, advanced manufacturers, IPAZ is designed and approved by Union Pacific to operate as an intermodal terminal (inland port) and reliever to the ports of L.A. and Long Beach. The project, which is located a few miles south of downtown Coolidge, abuts two 100-megawatt solar plants — East Line Solar and Saint Solar. 
Site developer Saint Holdings has received a Certificate of Convenience and Necessity permit from the Arizona Corporation Commission (ACC) to exclusively provide water, wastewater and recycled water services to a 3.4 square-mile region in the central Arizona corridor between Tucson and Phoenix that includes the IPAZ site. Road development at the site continues; at the end of 2019, Pinal County received over $15 million in the form of a federal BUILD grant that is being used for improvements. 
In addition, Saint Holdings has stated that the multiyear land development project could be fast-tracked as the company finds more potential partners. It's expected that the site will become a hub for the automotive supply chain and a distribution hub for the southwest. 
Inland Port Arizona is in the heart of the Sun Corridor in Pinal County, a megaregion that is expected to double in population by 2030. Pinal County is at the epicenter of the Southwest's explosive economic growth, driven by rapid residential, commercial and manufacturing expansion.
"For several years, there has been both an equipment and labor shortage in the trucking industry in the U.S.," said Julie Pettit, president of Arizona Gateway Logistics. "Additionally, California has implemented strict environmental requirements that leave trucking companies in Arizona with the burden of either updating their equipment or losing this business. The IPAZ will be an economic, social and environmental driver by providing the state with a direct international presence, increasing the region's business attraction and retention efforts, creating new jobs with different skill sets that do not currently exist in Arizona, and helping Arizona-based transportation companies stay competitive without investing in the burdensome requirements in California."
Florida Ports Council
The Florida Ports Council (FPC) represents Florida's 14 deepwater seaports. FPC provides a collective voice in the areas of state and federal advocacy, research and data, and marketing and communications. With nearly $117.6 billion in total economic activity, maritime activities at Florida's ports generate $87 billion in trade annually, generate local and state tax revenues of more than $4 billion and support nearly 900,000 jobs.
The state's seaports enhance the state's economy by fostering the growth of domestic and international waterborne commerce. To ensure the state can meet these goals, the ports have capital improvement plans that total more than $3 billion over the next five years. The state has continued to grow its cargo portfolios, increasing movements across the three most important metrics: tonnage, value and TEUs. Expansion of the Panama Canal, completed in 2016, presented an opportunity for Florida ports to serve larger vessels. 
To accommodate these larger ships, several of the state's seaports have invested in waterside improvements, such as harbor deepening projects and landside improvements, such as equipment purchases and improved intermodal connections. Because of these investments and its critical location, Florida has maintained a role as the gateway to Central and South American markets. Florida seaports exported $25.8 billion worth of goods to the region in 2019 and imported $17.8 billion worth of goods. 
"Our ports continue to be critical economic engines for our community and our state," said Manuel Almira, Port Executive Director. "We are proud to invest in expanding infrastructure and provide more jobs, especially during the pandemic."
Port Arthur, Texas
The Port of Port Arthur is strategically located along the Gulf of Mexico on the Sabine Neches Waterway, reaching global markets around the world, exporting and importing forest products, metals, project cargo and military cargo. In 2009, POPA was designated as a Strategic Military Port serving the nation's military. The port is now exporting low-sulphur diesel around the world through one of its tenants. The POPA provides logistics solutions to customers by creating value and earning confidence through economic development for the local, state, and national economy.  
To improve efficient handling of growing volumes, POPA is nearing completion of its berth 5 expansion, which will add 600 more feet of berthing capabilities. This will be followed by work on berth 6, adding a 1,000-foot all-purpose dock. The port was awarded a grant from the U.S. Department of Transportation (U.S. DOT) that will provide $20 million of a $55 million expansion project. 
In addition, in 2020, it was announced that the Port of Port Arthur will be receiving nearly $10 million dollars from the U.S DOT Maritime Administration (MARAD) Infrastructure Development Program (PIPD) grant. This 18-month project will construct a clear span logistics facility that will improve freight mobility and increase storage density and rail/truck idling. It will improve on the port's breakbulk efficiencies and capabilities while extending the life of berth 1 for the future.  
"The port is building for the future with berth expansions, maintaining a good state of repair on existing facilities and creating sustainable jobs for the local community," said Larry Kelly, port director and CEO of Port of Port Arthur. 
Port of Baltimore, Maryland
The Port of Baltimore generates about 15,300 direct jobs, with nearly 140,000 jobs overall linked to port activities. It ranks first among the nation's ports for volume of autos and light trucks, roll on/roll off heavy farm and construction machinery, and imported gypsum. It ranks 11th among major U.S. ports for foreign cargo handled and 10th for total foreign cargo value.
The state-owned public marine terminals handle containers, cars/light trucks, farm and construction equipment, forest products and breakbulk.  The port's private marine terminals handle coal, salt, sugar and other bulk commodities.  
As part of the port's continuing public-private partnership with Ports America Chesapeake, construction for a second, 50-foot-deep berth at the Seagirt Marine Terminal is moving forward. The additional berth will allow the port to handle two ultra-large ships simultaneously. Four additional Neo-Panamax cranes are scheduled to be operational later this year. The growing container business accentuates the need for the Howard Street Tunnel expansion project in Baltimore, which will accommodate double-stacked rail cars to move cargo to and from the port. 
In addition, berths at the Dundalk Marine Terminal are being reconstructed to accommodate today's larger ro/ro machinery and heavy equipment. Construction to remake Baltimore's Howard Street Tunnel to fit double-stacked container trains will begin this year with double-stacked train availability in 2024 to complement the Seagirt expansion.  
"Starting off 2021, we are very encouraged with how our key cargos are performing," said Maryland Department of Transportation Maryland Port Administration executive director William P. Doyle. "New car purchases are up and the agriculture equipment market is improving, which has helped our roll on/roll off business. The Port of Baltimore's location near so many distribution, fulfillment and sorting centers makes it an ideal port to handle the rise in e-commerce purchasing we've seen during the pandemic."
Port of Greater Baton Rouge, Louisiana
Located in Port Allen, Louisiana, directly across from the state's capital city, the Port of Greater Baton Rouge is situated at the convergence of the Mississippi River and the U.S. Gulf Intracoastal Waterway and is linked to major Gulf ports between north Florida and south Texas and the Mississippi's inland waterway system. The port is the head of deepwater navigation on the Mississippi River; a 45-foot shipping channel to the mouth of the Mississippi River is maintained by the U.S. Corps of Engineers.
The port's deepwater terminal on the Mississippi is currently capable of docking three deep draft vessels simultaneously. Plans are now underway for the expansion of the port's "Northern Berth" that will allow for the handling of a fourth deep draft vessel. 
The rapid increase in container volumes prompted the port to increase the size of the container storage facility at its Inland Rivers Marine Terminal. Completed in 2020, the $5 million expansion has created nearly four acres of additional paved container storage capacity. In 2020, the port completed a new $22 million railcar chambering yard. The port's grain elevator finished 2020 with the export of approximately five million tons of grain. To accommodate growth at the grain elevator, the port is overseeing an $18 million enhancement project that will install a floating crane to help handle more diverse cargos and mitigate the Mississippi River's high and low water issues. 
Future developments at the port include an announcement that Grön Fuels LLC intends to build a $9.2 billion renewable fuels complex at the Port's Intracoastal Waterway site. The project could eventually bring an estimated 1,025 new direct jobs to the area.
"Measured by tonnage, the Port of Greater Baton Rouge is one of three Louisiana ports among the top 10 in the U.S. Our investment in port and maritime infrastructure assures Louisiana of retaining and even expanding our leadership in international commerce," said Louisiana Governor John Bel Edwards.
South Carolina Ports
SC Ports owns and operates the Port of Charleston and two rail-served inland ports, Inland Port Greer and Inland Port Dillon. In 2021, SC Ports will open Phase One of the Hugh K. Leatherman Terminal, which will give it the deepest harbor on the East Coast at 52 feet. SC Ports handles many commodities, including vehicles, tires, manufacturing parts, furniture, home goods, electronics, sporting goods, toys, clothing, shoes, forest products, agricultural goods and frozen and refrigerated goods.
The construction of the Hugh K. Leatherman Terminal in North Charleston represents the country's first container terminal in more than a decade. The terminal has a 1,400-foot wharf, five ship-to-shore cranes with 169 feet of lift height above the wharf deck, 25 hybrid rubber-tired gantry cranes, an expansive container yard and optimized operations and technology. Phase One will add 700,000 TEUs of annual throughput capacity to the port. At full build-out, the terminal will add 2.4 million TEUs of annual throughput capacity to the port, doubling existing port capacity.
SC Ports is investing in enhancements at Wando Welch Terminal, which will yield 15 ship-to-shore cranes with 155 feet of lift height, 65 rubber-tired gantry cranes, a strong wharf to handle big ships and an efficient terminal footprint to ensure quick truck turn times. In addition, the Charleston Harbor Deepening Project is fully funded and on schedule. The 52-foot depth will enable mega container ships to access port terminals any time without tidal restrictions. 
"SC Ports serves as a vital economic engine for the Southeast," said SC Ports CEO Jim Newsome. "Companies depend on us to have efficient operations and cargo capacity, and we deliver great service to them every day."
Port Tampa Bay, Florida
Port Tampa Bay is Florida's largest port, handling over 32 million tons of cargo per year. At over 5,000 acres, it's one of the largest ports in the country, supporting about 85,000 direct and indirect jobs. The port is responsible for more than $18 billion in economic impact. In addition, it has emerged as Florida's new supply chain solution for container cargo. The addition of direct Asia container services provided a giant leap forward in serving Florida's largest and fastest-growing market — the Tampa Bay/Orlando I-4 Corridor, Florida's distribution hub. 
The port recently completed 25 acres of additional paved storage, bringing the total container terminal footprint to 67 acres, with plans to add another 30. Work has also begun on the addition of a third berth, which will bring the total to over 4,500 linear feet, allowing three large ships to be worked at the same time. Construction is about to start on a new container gate complex and the bid process has begun to acquire two additional gantry cranes. In addition, the port's container terminal operator partner, Ports America, is implementing a new terminal operating system. Construction is also about to begin on a new on-dock rail-served trans-load warehouse. Since Port Tampa Bay is the closest port to Florida's hub for the food and beverage sector, another key facility is the new Port Logistics Refrigerated Services 135,000-square-foot cold storage facility powered by Titan Cold Storage.  
"Port Tampa Bay is one of the most diversified ports in the country and an important economic engine for central Florida," said Craig Richard, president and CEO of the Tampa Bay Economic Development Council. "It has played a vital role in building Tampa into the top business destination that it is today, regularly working with the EDC to attract new companies to the area and supporting local businesses as they explore trade and export opportunities." T&ID