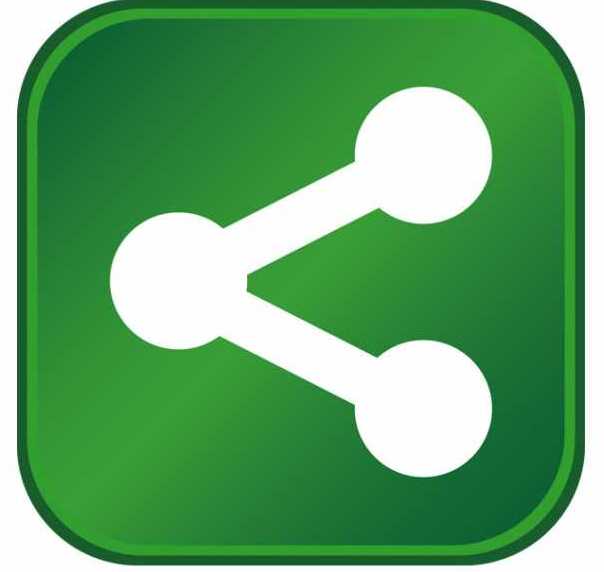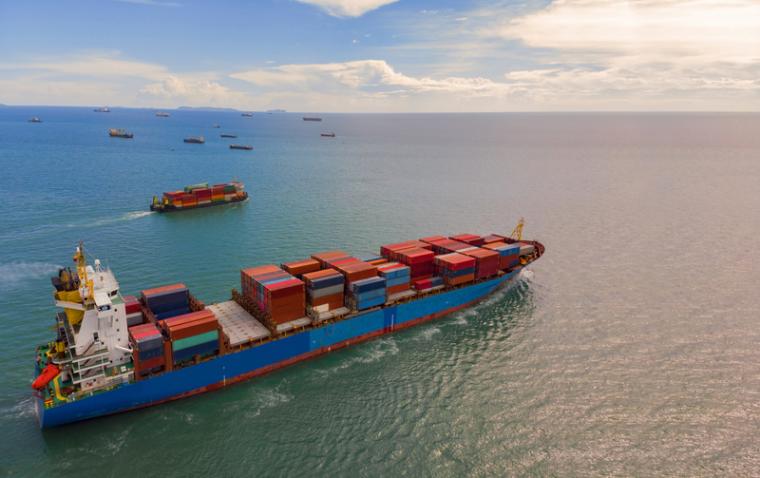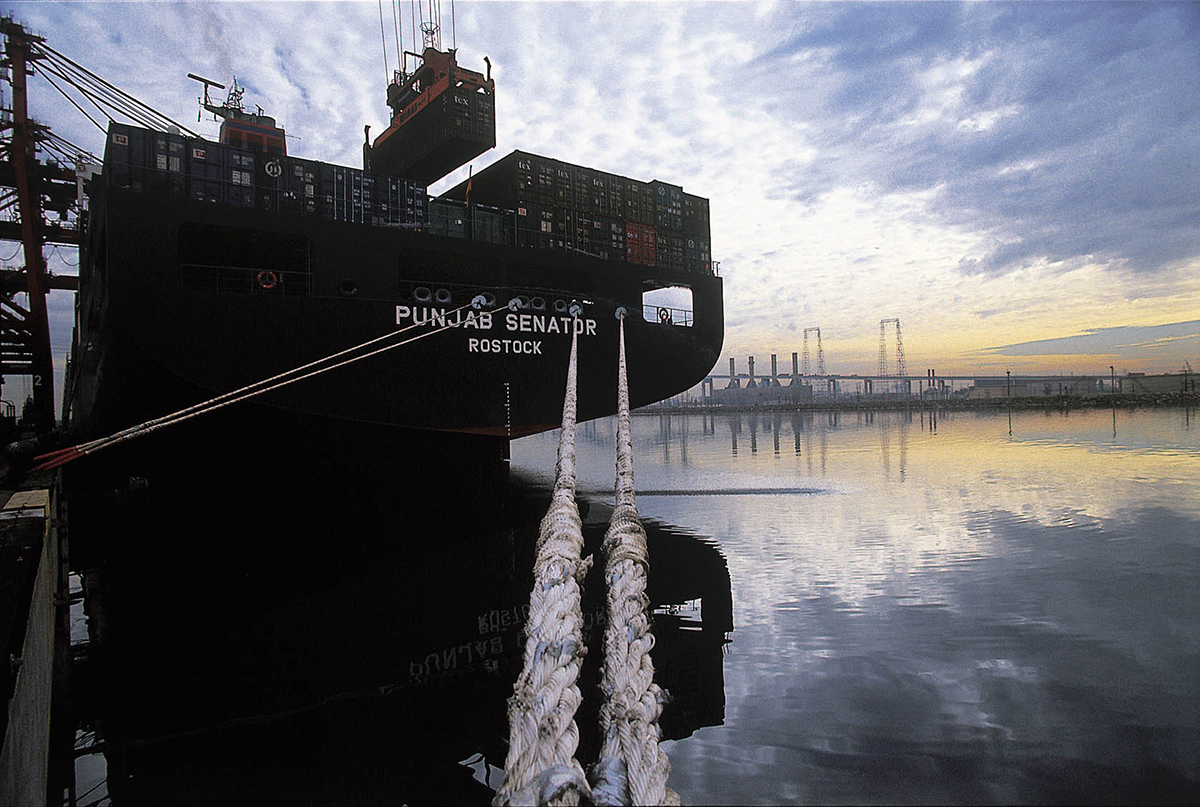 History has been made by trade. In earlier times, gaining access to silk, spices, tea, salt and other precious commodities triggered rebellion, kindled colonization and created fortunes.
The aggregation of products by origin, waypoint and destination and their shipment from mode to mode along a predetermined path creates critical trade routes, every last one of which is temporary.
Trade routes shift. Constantly. That presents a challenge to seaports whose strategies and investments in infrastructure and services are shaped by trade flows.
Seaports carefully study myriad, often subtle, drivers of trade. Sometimes two neighboring ports find their business on similar trades moving inversely because of the vagaries of service, consumption, geography, pricing, weather and many other factors.
"Sometimes, it just isn't possible to explain peaks and troughs in cargo throughput," says Robert Morris, communications director for Georgia Ports Authority (GPA). "There are many factors at play."
So ports prepare as best as they can.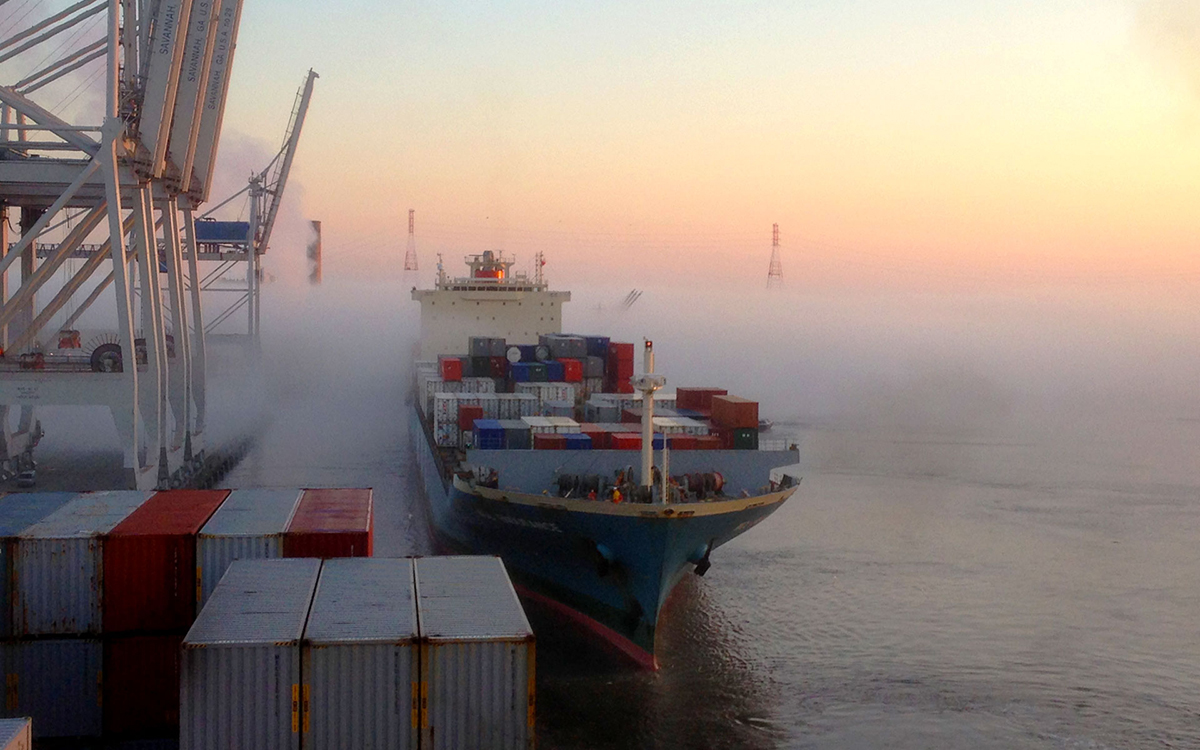 Trade Route Trends
Joshua Hurwitz, with the global infrastructure firm Moffatt & Nichol, described dominant trade route trends impacting North America. "The Asia-North America trade lane is now the largest single trade lane in the world, surpassing Asia-Europe in 2013. Its growth is due to a combination of a robust U.S. economy and the rapid development of Asia," he says.
On the Canada East Coast-Europe trade lane, the new Comprehensive Economic and Trade Agreement has helped reel in three consecutive years of strong growth.
The Port of Montreal TEU volume increased 9 percent last year alone and will likely end 2019 with 20 percent higher volumes than before the trade agreement, Hurwitz notes.
A combination of long-term demographic trends, such as stronger population growth and increased manufacturing activity, particularly for durable goods, will also foster rapid trade growth via U.S. East and Gulf Coast ports. "Ports such as Savannah and Mobile are capitalizing on those trends by undertaking long-term planning and smart investments to create efficient infrastructure," says Hurwitz, mentioning Georgia's new Mason Mega intermodal rail facility, Mobile's channel dredging and intermodal rail projects, and Baltimore's Howard Street Tunnel project.
"Perhaps no better example of how shifting trade routes are impacting ports is what's happened at Port Tampa Bay," says Wade Elliott, the vice president of marketing and business development for Port Tampa Bay. The U.S. Gulf, he notes, has emerged as a serious gateway competitor, which, along with Florida's booming population and rapidly growing I-4 Corridor, has ideally positioned Port Tampa Bay to benefit from shifting trades. "We've been on a roll this year welcoming three new all-water direct Asia services from COSCO, CMA-CGM, and a new joint service by ZIM, Maersk and MSC."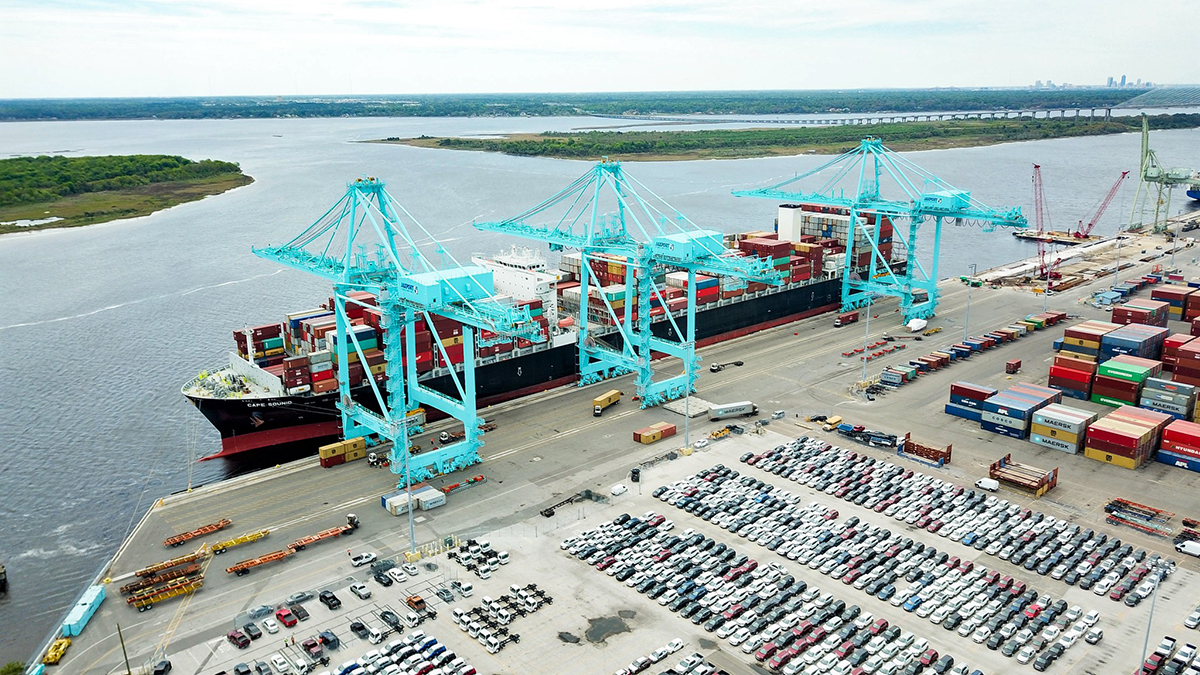 Trade Wars
The impact of U.S. trade policy and evolving labor costs in China are lending some uncertainty to the trans-Pacific trade, shifting some production from North Asia to Southeast Asia, according to Hurwitz. That may favor a Suez Canal route directly to the U.S. East Coast rather than a Pacific Ocean transit to the U.S. West Coast and then inland.
"Initially there was a wait-and-see response, but the data is now showing some diversion of manufacturing out of China to nearby Southeast Asian countries such as Vietnam and Indonesia," Hurwitz says. "The share of U.S. containerized imports coming from North Asia fell from 58 percent in 2018 to 53 percent YTD August 2019—a 5 percentage point decrease. Over the same period, the share of U.S. imports coming from Southeast Asia increased by 3 percent."
Dueling Canals
The Suez and Panama canals have impacted trade routes since they were created. Each time one undergoes an expansion, the resulting increase in capacity and/or speed of transit impacts certain trades. When the Panama Canal opened its "big-ship" locks in 2016, the world held its breath to see just how much traffic would shift from the U.S. West Coast to East Coast.
"The Panama Canal expansion has shifted trade routes both regionally and globally," says Ilya Marotta, executive manager at the Panama Canal Authority. "In the container segment, a shift in vessel sizes has triggered neo-Panamax deployments, and as a result, those East Coast ports that expanded their facilities have been experiencing double-digit growth in the last few years. In addition, a new trade lane was opened to move liquid bulk cargoes, especially LNG and LPG, from facilities in the U.S. Gulf region to Asia, and from the Caribbean to destinations in the Pacific."
Marotta adds, "The main driver to expand the Canal was to remain a key player in world commerce. We had forecast that we would reach maximum capacity … around 2014 and we were facing aggressive competition from the alternate routes. If we didn't expand, we would remain as a regional route. So not only did we increase the capacity to transit more vessels, but also larger ones."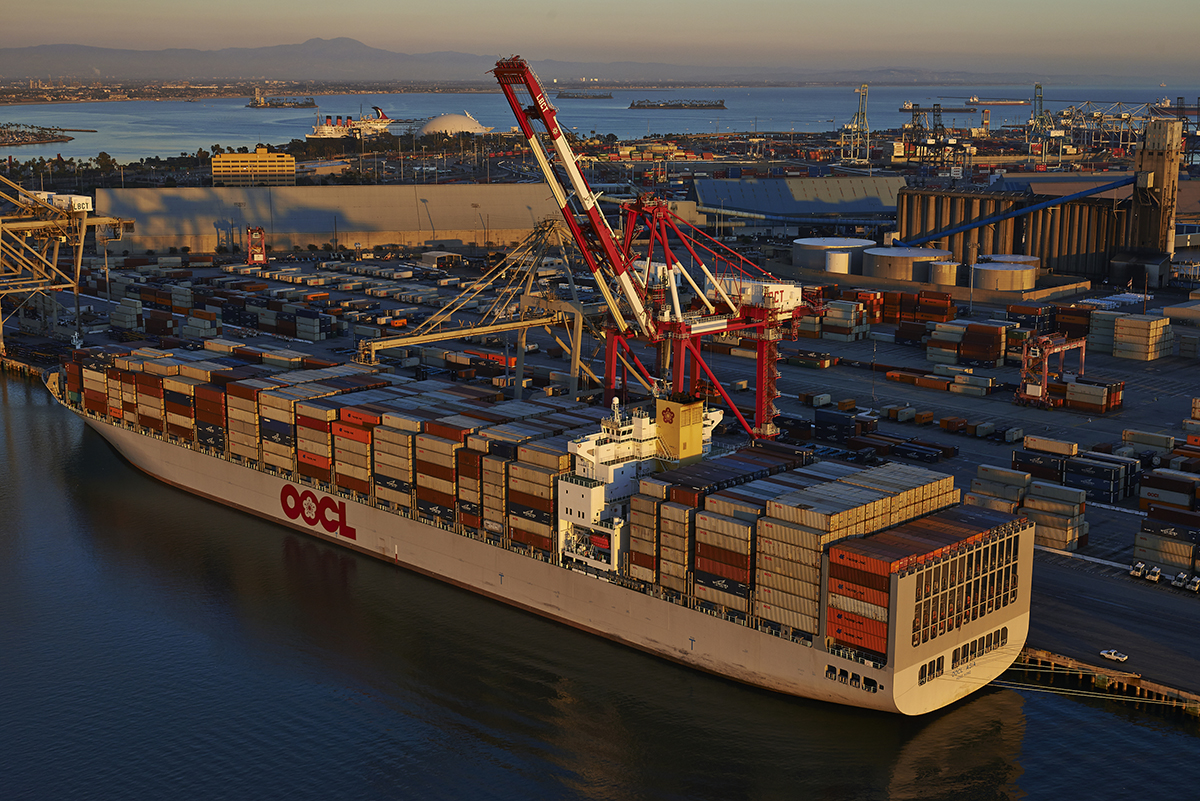 Prior to the expansion, the Authority estimated a 340-million-ton capacity. "After three years of operation, we have reached more than 460 million tons and we are operating at 70 percent capacity on the new locks," says Marotta, adding, "Container trade has remained robust in our traditional route (U.S. East Coast-Asia), but has moved toward the neo-Panamax lane in much larger container ships." The Canal has also experienced growth in other sectors: LPG, LNG, car carrier, tanker and even cruise.
At the Port of Long Beach, Deputy Executive Director/COO Noel Hacegaba says, "As a major trans-Pacific gateway, our port has been disproportionately affected." In 2018, China accounted for 54 percent of the port's total cargo volumes.
"The tariffs boosted our cargo volumes and catapulted us to a record year as U.S. importers advanced their shipments to get ahead of the tariffs. That was the tailwind. For the first half of 2019, we have experienced the headwind. Through July, our cargo volumes were down 7.2 percent year-over-year. While the tariffs are not the only factor, they are certainly a factor," says Hacegaba.
Meanwhile, at JAXPORT in Jacksonville, Fla., General Manager of Business Development Robert Peek says China container volumes were down approximately 10 percent in 2019, but overall Asian container volumes were up 10 percent due to trade lane diversification within Asia. Also, when looking at growth opportunities, "JAXPORT's three Puerto Rican carriers have all expanded their reach." Those shifts in reach/services by Crowley Maritime Corp., TOTE Maritime Puerto Rico and Trailer Bridge bring new cargo through JAXPORT.
Morris says that GPA volumes continue to grow at record speed. "It is difficult to look at tariffs as an indicator of a loss in volumes when volumes continue to grow at an unusual pace. There are other macroeconomic forces at work here—the economy has been very strong. GPA has worked diligently to keep our terminal up to speed; we've been adding gates, increasing capacity, and reinforcing docks," says Morris.
The port's deepening and rail expansion projects are both more than 50 percent complete. Its year-over-year results show a considerable increase in exports, a smaller increase in imports, and increased market share growth. "One out of every five boxes on the East Coast comes through Savannah," Morris says.
West Coast ports continue to prepare for efficiency and growth with projects such as the Pier B railyard in Long Beach, and Port of Oakland's enlargement of the inner harbor turning basin, adds Morris.
Supply Chains
Around the world, trade has built seaports. While the business of today's supply chains has become incredibly efficient and sophisticated, more changes are in store.
"There is clearly a lot of near-term uncertainty from trade policy to business cycles and shifting trade lanes," Hurwitz says. "However certain long-term trends remain clear: the U.S. will continue to trade with its partners for the vast majority of its consumer and manufacturing goods; the most efficient supply chains will successfully compete for goods movement; and it will take a combination of operational and infrastructure investments to continue to improve the system." T&ID
The information in this "Outlook" appeared in the Q4 2019 issue of AAPA Seaports Magazine and is provided courtesy of the AAPA (aapa-ports.org).
About the Author