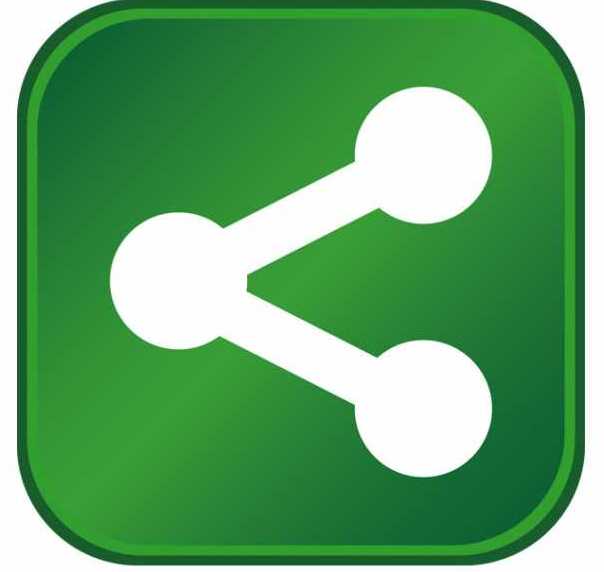 Florida's Polk County has a record of turning local strengths to advantage. It was originally known for phosphate mining and citrus groves. But then it began climbing the "value added" pyramid. For example, instead of providing just agricultural commodities, it entered the food processing industry.
Another abiding local strength of Polk County is its central location. It is in the heart of Florida, approximately midway between Tampa and Orlando. This strength, too, has been leveraged by Polk County. By emphasizing its central location and relatively inexpensive real estate, Polk County built itself into an important distribution center. And so, in a way, Polk County climbed yet another level in the "value-added" pyramid. Today, large distributors in Polk County are key suppliers, enabling rapid residential and retail development throughout the region.
Numerous Fortune 500 companies have operations in Polk County, including Publix Super Market, Wal-Mart, JC Penney, Haverty's, Ford Motor Company, Sherwin Williams, Lowe's, McKesson Pharmaceuticals, and Cardinal Health. Joining this line up in the near future will be Best Buy and a major distributor of plumbing supplies.
FedEx recently purchased a long-time Polk County mainstay in the transportation field, Watkins Motor Lines ($1 billion in sales, 9,000 employees). Commercial Carrier Corporation (ComCar) has been headquartered in Auburndale since 1953. ComCar continues to grow and is now one of the 15 largest trucking groups in the United States and operates 52 strategically located terminals throughout the country.
What's next for Polk County? Like other communities, Polk County wants to cultivate a diversified, technically advanced economy that produces an abundance of high-paying jobs. This is the capstone of the pyramid. Polk County has deliberately and patiently built the foundation, as well as the intermediary levels, on its way to the next level. At present, its progress is largely based on its successes in distribution.
The Vital Center: Distribution
Today, distribution has a technical sophistication all its own. Pioneers in distribution such as Wal-Mart have introduced key innovations such as RFID (radio frequency identification) to inventory control. Typically these innovations are technologically intensive, demanding significant investments in networking infrastructure and trained personnel. "As warehouse jobs become more technical in nature, the hope is that the wages of these positions reflect their degree of sophistication," said James DeGennaro, director of business development for the Central Florida Development Council(CFDC).
Localities that upgrade appropriately position themselves to attack industries other than distribution. That is, localities can find ways to apply information technology and trained personnel to other industries that value these resources.
Another innovation in distribution is intermodal freight transport. This kind of transport involves multiple modes of transportation, including rail, ship, and truck. Typically the freight is containerized, so there is no need to handle the freight itself when changing from mode to mode. Intermodal transport is faster and more efficient because it reduces cargo handling. It also improves security and reduces damages and loss.
In January 2006, CSX Corporation announced it had taken its first step, a proposed property purchase, toward building an integrated logistics center (ILC) in Winter Haven, Polk County. The ILC is to include a truck, rail, and warehousing hub and terminal for the transfer and storage of containerized consumer goods.
Development will be in two phases, the first starting in 2007 and the second in 2010. Employment at the ILC is expected to total 2,000 with an average wage of$43,000. Related employment in Winter Haven outside the ILC is expected to grow by 6,500.
David Greene, Winter Haven city manager, said "As experiences with similar facilities have shown, the ILC could generate more than 8,000 jobs in Winter Haven and Polk County as companies establish nearby warehousing, manufacturing, and logistics operations." Economic research shows that over a 10-year period, operations like the proposed ILC could produce more than $10 billion in economic activity and add $900 million in state and federal tax revenue.
To compete in the increasingly sophisticated logistics sector, Polk County has taken the initiative on the educational front. According to the CFDC's DeGennaro, "The community's colleges and training centers have focused on logistics management in their classrooms. Ridge Career Center, a Polk County public school, teaches commercial vehicle driving (classes A and B), forklift operation, and specialized picking. Polk Community College teaches logistics management, material control, supply chain management, customer service, federal motor carrier safety regulations, effective communication skills, and programmable logic control for the operation of sophisticated conveyors and selecting equipment."
The proposed University of South Florida Polytechnic College on Interstate 4 and the Polk County Parkway will also teach logistics management and radio frequency identification to support the needs of Polk County's growing transportation companies.
Yet another innovation in distribution is the growth in third-party logistics. Although logistics is viewed by many companies as a competitive differentiator, and although the line between production and distribution is sometimes blurred, there are many companies that prefer to outsource their logistics activities.
In Lakeland, Polk County, the third-party approach is demonstrated by Saddle Creek Corporation. This third-party logistics company has long taken advantage of the county's central location and training resources to expand its operations. Today, Saddle Creek boasts more than 2 million square feet of space at its Lakeland headquarters.
The Golden Capstone: Diversification
With all its accomplishments in logistics and distribution, Polk County is devoting more and more effort toward diversifying its economy. The benefits of diversification in Polk County have already allowed it to overcome setbacks.
In the 1980s, Polk County's unemployment rate zoomed to 18 percent following citrus freezes, a downturn in the phosphate industry and the closing of Piper Aircraft, a 2,500-employee manufacturing facility in Lakeland. Nonetheless, the community's success over the past two decades in diversifying its economy reaped tremendous job growth.
"In 2006, the county's annual unemployment rate was an amazing 3.4 percent in a workforce of 267,000 persons, said DeGennaro. "The fastest-growing sector is business services and the community is beginning to look more white-collar, like its neighbors, Tampa and Orlando. The average wage in Polk County is now $31,800and continues to slowly gain momentum."
Polk County's many successes are highlighted on the Web site maintained by the Central Florida Development Council (www.cfdc.org). In addition to the county's mainstay, food production, there are success stories in agri-technology, shared services (financial and administrative functions), information technology, and medicine.
To further diversify its economy — and position itself as the "county of choice," Polk County offers a variety of incentives. These include the Certified Sites program, a labor/talent pool incentive (a loan and scholarship program), a formalized development RFP to expedite mixed-use projects, the Polk County Bonus Incentive Program, and the promotion of industrial revenue bonds and SBA loans.
The Value of Collaboration
To achieve its goals, Polk County works with several organizations. These include the CFDC and several associated groups, including Polk Works, the Florida Small Business Development Center, and Polk County Sports Marketing. Ties with regional organizations are also cultivated. These include the Bay Area Manufacturing Association, Enterprise Florida, the Florida High Tech Corridor, MyRegion.org, and the Tampa Bay Partnership.
In its strategic plan, the CFDC notes that Polk County's position as part of both the Tampa bay region and the Orlando/Central Florida area makes it uniquely situated to capitalize on opportunities to the east and west, particularly since both will be creating strategies for their particular regions. Connecting targeted industries to broader markets, active business networks and suppliers will increase their ability to be successful. Being part of a broader economic region also provides Polk County with valuable resources such as university research and collaborative marketing and recruitment efforts.
Honing the Competitive Edge
To enhance its competitiveness, Polk County continues to strengthen its infrastructure. The county is especially interested in pursuing strategies that build its industry clusters, attract high-wage jobs, foster innovation, and drive revenues.
Specific initiatives include support for the Institute of Food and Agriculture Sciences (IFAS), Wireless Entrepreneurial Regions, and the Polk Commerce Centre and North Ridge Community Redevelopment Areas (CRAs). These are visionary projects. For example, The IFAS develops new technologies for the food industry, which is the type of innovation needed to elevate the county's food cluster to the next level. In addition, there are plans to promote investment in biomass crops on former phosphate lands to develop ethanol, other synthetic gasses, and pharmaceutical products.
The wireless initiative is seen as a way to draw creative, entrepreneurial business people for whom technological infrastructure is decisive. Downtown Lakeland has already gone wireless. The city has recently installed a free wireless Internet service system for its downtown cafes, shops, and common areas, offering workers equipped with a wireless device easy access to their e-mail and the Web. Wireless has also been installed at The Lakeland Center, central Florida's entertainment, sports, and convention complex. Future plans include using wireless zones to tie together CRAs, other downtown areas, and regions targeted for innovation.
By enhancing its communications infrastructure, Polk County hopes to expand its high-tech sector. The community already has more than628 companies employing more than 40,000 workers. These companies are engaged in optics and photonics, information technology, aviation and aerospace, medical technology, microelectronics, and other high-tech manufacturing industries.
About the Author