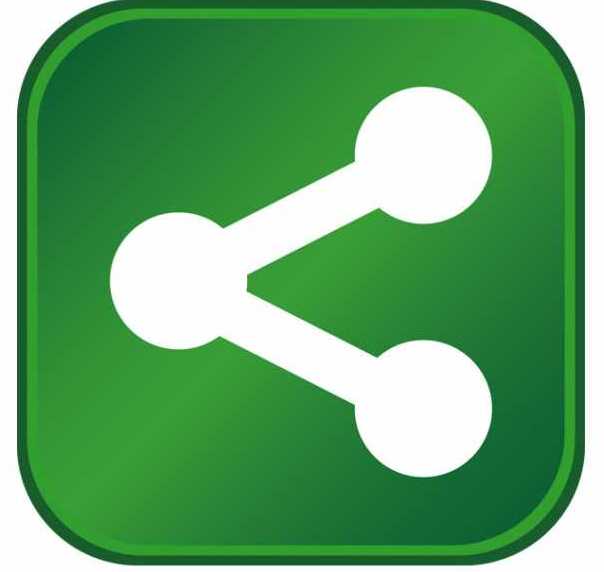 Imagine it. The melody of the steel pans, white sand, pristine waters and all that island life offers – coupled with a growing economy, tax incentives, technological infrastructure, logistics and a hard-working, English-speaking workforce with U.S. citizenship right in the center of the Caribbean.
Why the U.S. Virgin Islands?
Besides the beauty of the area, there are many competitive advantages of locating a company in the U.S. Virgin Islands (USVI) that can easily be overlooked by companies located in the continental U.S. "An important factor for many companies locating here is that we are born U.S. citizens," said Nadine Marchena, assistant chief executive officer of the USVI Economic Development Authority (EDA), which is a semi-autonomous governmental body responsible for the promotion and enhancement of economic development in the Territory. "As a U.S. Territory, we are protected by the U.S. courts, customs and the flag. Our native language is English." Many of the islanders are multilingual, with Spanish a strong secondary language due to proximity to nearby Cuba, Puerto Rico and the Dominican Republic. "What is very different," noting the carryover from the territory's Danish roots, "is that we drive on the left side of the road."
Regarding employee culture, Marchena described the employees as "hard working," noting that, "This is a big surprise to companies considering development projects here that expect the laid-back island atmosphere. Employees here stay at jobs longer and are more dedicated than what they normally find." Moreover, companies are pleased that the level of education is higher than expected, and that many employees have the world experience of travel abroad, which is a tangible benefit for companies conducting international business.
Contrary to popular belief, the USVI is also home to a diverse array of industries. In 2003, approximately 95 companies with more than 9,000 employees were receiving tax benefits. The industries represented in the USVI include hotels, guest houses, manufacturing and assembly, major tourist attractions, transportation-related and export service businesses. And in the manufacturing sector there is oil refining, aluminum production, watch assembly, generic pharmaceuticals, liquor, rum, boat manufacturing, construction materials, high-tech electronics and a variety of other products. "Additionally," noted Marchena, "we're seeing more growth in the marine, agriculture and aquaculture industries. We used to be the bread basket of the Caribbean, and there's a big push to return to that."
St. Croix – The Island to Watch
Of the four inhabited islands in the Territory, St. Croix (population 53,000) is seeing a surge of activity due in large part to its growing strength in Caribbean logistics. Its ports are among the deepest in the Caribbean and serve a wide variety of seafaring vessels, and its international airport was the recipient of a $60 million expansion in 2005.
David Mapp, assistant executive director of the VI Port Authority, said, "We're about to receive the results of a commissioned aviation consultant study on niche uses for the new airport." The study looks at the feasibility of establishing St. Croix as an air cargo hub – a base for companies such as Federal Express, UPS and DHL. Today, most air cargo travels through San Juan, Puerto Rico and is then air couriered to the islands. A St. Croix-based air cargo hub would be very attractive for international companies conducting business throughout the Caribbean, Latin and Central America. "We view this as one very important way to drive development in the area," said Mapp. Another study in progress examines the feasibility of opening the ports as 24-hour operations. Seaports as well as airports are protected under U.S. Federal Law and are in compliance with mandates by the Department of Homeland Security.
Business Successes
Business abounds on St. Croix. The island is home to HOVENSA, one of the world's largest oil refineries, which is a joint venture between Hess Oil Virgin Islands Corporation (HOVIC), a division of Amerada Hess and the government of Venezuela. The Cruzan Rum Distillery is also located there, which successfully imports sugar cane molasses from other locations in the Caribbean. Utilizing the strength of the ports for international business is Gold Coast Yachts, established in 1986 as a premier builder of multihull boats (catamarans) for worldwide distribution.
A company that relies not on the logistical, but on the technological infrastructure is Denali Asset Management LLLP, the investment manager of a Global Macro Hedge Fund. The firm located in St. Croix in 2003 and according to Brad Lenhart, COO, moved there "first and foremost" because of the EDC program. "We chose St. Croix over St. Thomas because it is less crowded and has what we feel is a better quality of living. There are good schools, affordable homes, great restaurants and a wonderful community of people. The weather is great, too, with an average year-round temperature of 85 degrees."
He explained that the success of his business is highly contingent upon dependable technology and communications. "We cannot run our business without reliable, high-speed bandwidth and had we had a problem with that, we would've moved away a long time ago. St. Croix offers a variety of different options to support high-speed bandwidth needs. We use three different service providers in order to have full redundancy. They include AT&T, Innovative and a new company called Broadband VI, which offers wireless hotspots all over the island…." He noted that the two primary cell phone companies that serve the island, Sprint and Cingular, have had "very good" coverage.
Lenhart spoke highly of the work of the EDC. "They are extremely helpful to companies that consider moving here," and emphasized that the entire island is very appreciative of new business opportunities. "You'll find a lot of small entrepreneurial business that are set up entirely to assist with relocation of offices, households, families, etc. The economic impact of just one business moving to the island is huge." He believes the economic outlook for the U.S. Virgin Islands should be very progressive in the next 10 years, as long as the EDC continues to attract business and additional professional service companies.
Lenhart also echoed some of the remarks made my Marchena regarding the labor force. "There are plenty of highly educated, experienced professionals on St. Croix." And they've had great success recruiting "Crucians" back to the island who were working stateside and wanted to return home. "The kids down here get amazing educational opportunities in top U.S. colleges and many who go away to school don't return simply because of the lack of professional job options in the islands." Clearly all of that is changing.
About the Author