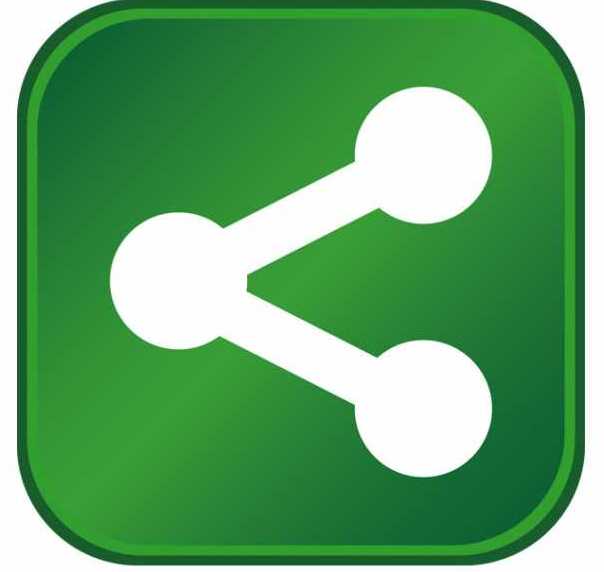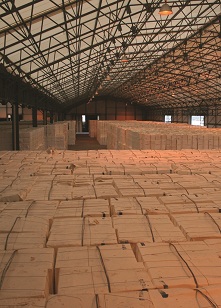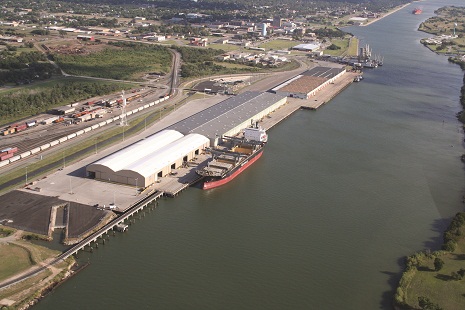 With more than 150 ports, the coastlines of North America offer seemingly limitless options for bringing goods in and out of the country. But a port is more than just a place where the water meets the land. With a wealth of experience and an eye toward the future, today's ports have reinvented the import/export process. Here's a look into the ports of tomorrow.
Drawing on a History of Success
The Port of Charleston has been receiving imports since "Charles Towne" was founded in 1670. Today it is operated by the South Carolina Ports Authority, and the Southeast's deepest port is also the fastest-growing top-10 U.S. container port for the first seven months of 2012. And that's just where the news in Charleston gets started.
Growth is the theme of the year in this historical port, with new shipping services, the addition of transloading facilities and a rail drayage program, the highest quarter for container volume in more than three years, and significant progress on Charleston's Harbor Deepening Project.
Its growth theme also coincides with the deepening and widening of the Panama Canal, which is scheduled to be complete in 2015. The expansion of the Panama Canal will allow for the passage of much larger, mega ships that are often referred to as post-Panamax.
"Charleston Harbor is the deepest in our competitive region, with 45 feet in the shipping channel and 47 feet in the entrance channel at low tide," said Allison Skipper, manager of public relations, South Carolina Port Authority. "After deepening to 50 feet, the Port of Charleston will be able to handle a fully loaded post-Panamax vessel under any tidal condition."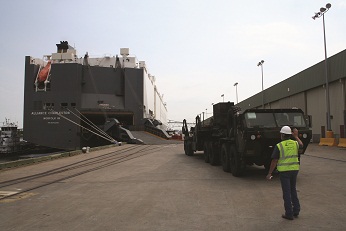 All of this is important, said Skipper, because of the changing cargo coming out of the Southeast. "We're seeing the increased importance of export cargo in the Port of Charleston from locations across the Southeast," she explained. "Exports tend to be much heavier than their import counterparts. Being able to accommodate big ships to serve export demand only during high tide is like having an airport that can only land planes two hours a day. After the deepening, we'll be a 24-7 post-Panamax-capable harbor and retain our status as the deepest port in the region."
Deep water is crucial, but the Port of Charleston offers much more, including five operating terminals and facilities that can handle a mix of container and non-container traffic, including vehicles, rolling machinery, oversize and overweight cargo like turbines, even some bulk transloading specifically for agricultural products. A $44 million containment wall project for the Navy Base Terminal is currently under construction and expected to be completed in 2014
All of this growth has its roots in an aggressive capital plan, including $1.3 billion in spending for new and existing terminal construction, facility improvements and upgrades.
"We have to be forward-thinking, because these projects take a long time to permit and construct," said Skipper. "This way of planning really improves the way we do business in our facilities. The President of the United States has a goal of doubling our nation's exports, and exports tend to originate in the Southeast. The Port of Charleston will be ready."
Planning for Exceptional Service
One of the Gulf's smallest ports, in terms of size, Port Arthur puts serious emphasis on providing exactly what its customers need.
"When we started to plan, we formed an advisory committee of industry personnel—ship owners, stevedores, shippers and so on— and we asked them what they would want to see in a port facility. We learned that the 100-foot-wide working apron, high and wide doors [and] high-weight floors are the things that would keep a port viable."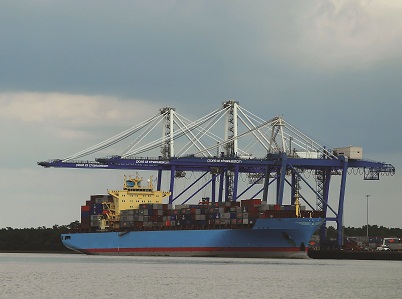 But beyond just great service, Port Arthur offers another crucial promise: less than two hours from sea to transit.
"I would say that the proximity of the Gulf of Mexico, just 19 miles away from our port, is one of the biggest benefits," said Orlando D. Ciramella, senior director of trade development, Port of Port Arthur. "But also, we have a slogan over here. It's our people that make us different and better. Every port has 40 feet of water, transit shed space and so on. Why would you come to Port Arthur? It's our people. It starts at the terminal and goes all the way to the longshoremen."
Even so, a look at the capabilities of Port Arthur is still impressive. Port Arthur offers 40 feet of water at low tide and five berths, with current expansions to include a sixth berth.
The port opened in 1969 and has experienced a number of expansions and renovations to ensure the most modern capabilities for its customers. Some of the unique offerings include 36-foot-wide by 24-foot-high doors on berths 3, 4 and 5, a 175-foot channel setback to accommodate Suez-size vessels [defined as the ship size allowance for the Suez Canal] and a 15-foot metal grate on dockside front doors that catches debris off tires. Berths 3 and 4 offer a minimum of 2,000 -pounds-per-square-foot floor capacity and 32-foot stacking height. And berth 5 offers a Rubb Building—galvanized steel frame over a polyvinyl coating— as well as a 2,000-pound floor capacity and a stacking height of around 45 feet.
"Another benefit is that weather doesn't affect us," said Ciramella. "The back of the warehouse where rail cars or trucks are loaded or unloaded is covered. Rail cars are totally under cover and even a 40-foot tractor trailer would be 90 percent under cover."
The Port of the Future
The Port of Mobile is set on a total of 4,000 acres, just across from downtown Mobile, Alabama. A major part of the Mobile economy since the late 1920s, this is a port that could certainly be considered historical, but there's a word that might be a better fit: futuristic.
"In our capital improvements program, we included new terminals and facilities, but we also focused on applying technology," said Judith Adams, vice president of marketing, Alabama State Port Authority. "The whole idea behind applied technologies is that they increase efficiencies, streamline costs, improve safety, contribute heavily to our environmental sustainability programs and increase throughput."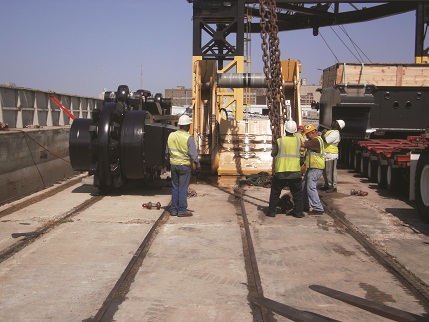 At Pinto terminal, for example, everything in the facility is electric. That means that the terminal emits zero diesel emissions. Even the cranes are totally electric and also employ radio frequency ID (RFID), which allows computers and technology to scan everything before it is unloaded, inventorying it based on size, weight, metallurgy, etc.
"That's important because when you don't have the checkers on the ground, it reduces manpower, which reduces costs. It also increases safety," said Adams.
The Port of Mobile also employs a magnetic lift in the terminal, which can lift slabs out of ships or yard storage without having to apply dunnage, which is material used in holds or padding in a shipping container to protect goods from contamination or moisture or physical damage.
"Another applied technology at this terminal is a barge-haul system we designed that allows those barges to be controlled by crane operators either in tandem or independently," said Adams. "Usually cranes move in tandem, but here, if you're working cranes one, two and three, but all of a sudden crane two needs to move to the four position, the operator doesn't have to interrupt the work of everyone."
The Port of Mobile partnered with APM terminals to construct a facility that employs technology from the moment you enter the gate, throughout the entire process and through the exit: truckers arrive on a computerized schedule system and the system manages the entire process, capturing all of the critical information and ensuring safety and efficiency. The system reduces time spent in the terminal to 20-30 minutes and also reduces manpower, therefore improving safety and cutting costs.
A Gateway to the Great Lakes
Located in Southeastern Wisconsin on Lake Michigan, the Port of Milwaukee offers a triad of transportation: ocean shipping, inland river barge shipping and interlake shipping. The port has a huge variety of transportation modes right at its front door. Even air transportation is only two miles away.
"A lot of exports here are still heavy industry, mining and crane manufacturing, and engines, and what's really important is that we have the inland river system year-round. It never closes," said Betty Nowak, marketing manager, Port of Milwaukee.
Located adjacent to downtown Milwaukee, the port has an interstate that comes literally right into port. "Our trip traffic for inland doesn't have any impact on our neighbors because we have immediate interstate access," said Nowak.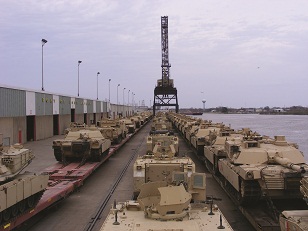 The port is served by two railroads, the Union Pacific Railroad and the Canadian Pacific Railway. Flat cars, bottom dumpers, coil cars, gondolas, specialty heavy-haul cars all have service into the port via these two railroads. And the transportation options just go on and on: the port also offers regular Fednav liner service, a monthly Canadian-based ship line service from Antwerp to Milkwaukee that runs mid-March to December as long as the St. Lawrence Seaway is open.
If you own a tool or a shovel, chances are good that at least part of that tool arrived at the Port of Milwaukee. "Since we have that regular service, we see a lot of machinery when companies in the upper Midwest are expanding," said Nowak. "We also have a lot of steel service, so we get shipments from the United Kingdom and Europe with various steel products for final manufacturing, serving companies like Caterpillar and John Deere."
A Hub of Industrial Success
"The city of Port Colborne is in Ontario in the Niagara region," explained Stephen Thompson, general manager & director of economic development, tourism & marketing, City of Port Colborne. "More specifically, we're where the Welland Canal opens into Lake Erie, part of the St. Lawrence Seaway system, and any vessel passing into the Upper Great Lakes needs to pass through our community."
Multi-modal transportation is standard operating procedure in this hub, including air transportation, a sophisticated highway network and the city-owned Port Colborne Harbour Railway.
Located only 20 minutes from the U.S. border, and one hour from the Greater Toronto Area, Port Colborne is within a day's drive of half of North America's industry.
"We've long been known as a port for both aggregates as well as grain, and we have two grain terminals as well as a flour mill," said Thompson. "There is a strong biofood ingredients cluster here, which is a great strength for the area."
That cluster has also given rise to a range of crossover industries, including Canada's only manufacturer of citric acid, a process that starts with corn, which comes in by ship. The area's population of 400,000 is within a half-hour drive, supporting the growth of these industries, an additional attractive factor for this city, which is home to a variety of logistics and transportation companies.
"The feature that really sets our port apart is the geographic proximity, but we offer a range of other benefits as well," said Thompson. "We've got docks right on Welland Canal, so ships don't need to transit any locks to get into dock facilities. We can accommodate ships in addition to barges. Our 27-foot draft offers an advantage over other access ways to the Great Lakes."
A growing cluster of wind equipment manufacturers has been drawn to and expanded in Port Colborne because of the port facilities, as well as the area's fabricated metals and machining cluster.
"That cluster ties into many different industries," says Thompson, "but it's a big plus for the ship repair industry."
Don't imagine that this Canadian community hibernates in the winter, either. As one of the most southern ports in Canada, Port Colborne has a long shipping season, as well as a busy winter industry, handling repairs, upgrades and ship retrofits during the times they're not transiting the Great Lakes.
About the Author