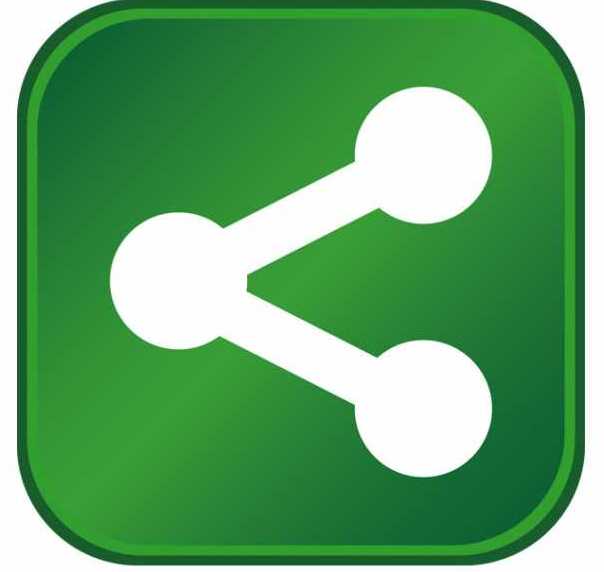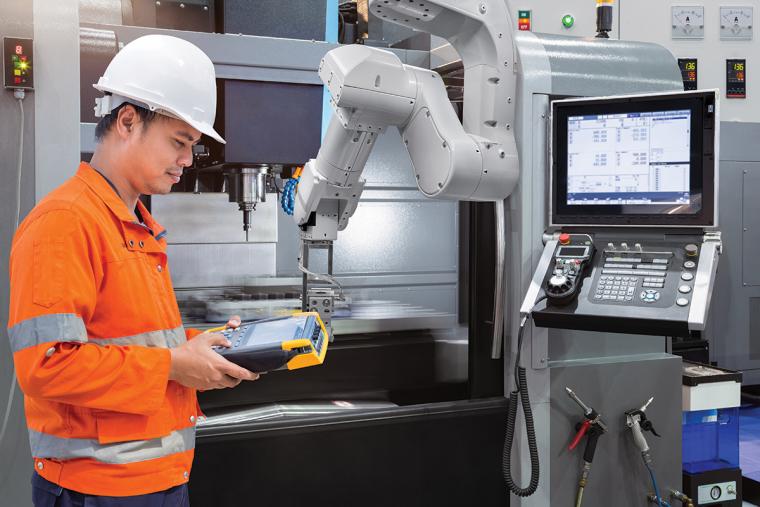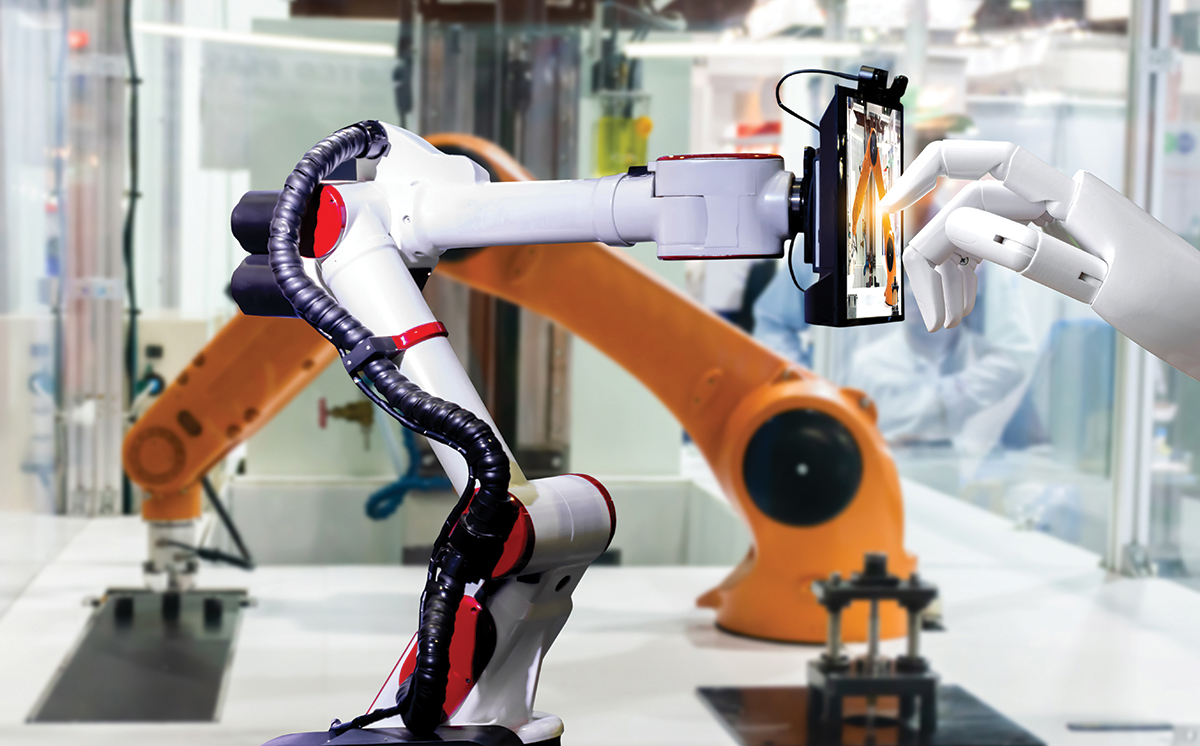 An unprecedented course of events is transforming global supply chains.  Tariff uncertainty from trade wars and resiliency concerns revealed by the COVID-19 pandemic are driving that transformation. The shift is undergirded by geopolitical turmoil, a realignment of priorities, rising offshore costs and environmental concerns. Post COVID-19 conditions are likely to reverse decades of unconditional globalization. Digital transformation will be the vanguard of the movement, accelerating the reshoring trend. Digital transformation is a game-changer for U.S. competitiveness.
New Technologies Offset Higher U.S. Wages 
Technology-intensive organizations are driving U.S. competitiveness by increasing efficiency while reducing the necessity of low-cost labor. As labor begins to represent a smaller share of total costs, companies that once offshored due to cheap labor are beginning to favor closer proximity to the markets they serve. Reshoring is empowering risk mitigation, resiliency, agility, responsiveness and faster time-to-market. As the reshoring trend accelerates, it will drive economic growth by creating jobs, reducing unemployment and balancing trade deficits. 
More Investment at Home
Studies indicate de-globalization was already happening before the pandemic delivered a systemic blow to hyper-connected global supply chains. (See Figure 1.) The shift is expected to lead to more investment at home with increased spending on automation and manufacturing that "would have multiplier effects on the broader economy." The pandemic-driven global supply chain disruption merely accelerated the shift.
Shortages of essential equipment and supplies clearly demonstrated our overdependence on imports and underscored the need to shorten U.S. supply chains. We are far too dependent on imports, especially from China, and cannot afford to ignore yet another signal to accelerate reshoring. At a recent White House press briefing, Peter Navarro, director of trade and manufacturing policy and national Defense Production Act policy coordinator, said, "Never again should we rely on the rest of the world for our essential medicines and countermeasures." 
How An Investment in Automation Paid Off for One Essential Manufacturer 
Salt Lake City-based thermoformer Premier Plastics Inc., a manufacturer of medical products, recently invested $1 million in new automated equipment, hired six workers and added a third shift due to pandemic-driven growth. Jim Holbrook, the company's founder and president, noted that the new equipment and robotic automated system was 70 percent faster, shortening production times with significant cost savings. 
"That machine gives us one-and-a-half times the output than my other machines," said Holbrook. "We're talking about buying another one soon and replacing an eight-year-old machine."
A ThomasNet study revealed that 25 percent of U.S. manufacturers are considering expanding industrial automation as a result of COVID-19, and 20 percent already had automated systems in place. Sixty-four percent of manufacturers said they are likely to bring manufacturing/sourcing back to North America. Reshoring shortens supply chains, increasing resiliency and reducing response time while maintaining or improving profitability.
Digitization and reshoring are tightly and positively linked. Reshoring increases capacity utilization, which drives capital investment in the newest technologies. The new systems increase competitiveness, enable recruitment of a smarter tech-oriented workforce, enabling more reshoring.
Smart Manufacturing Draws Investment from Key Players
Most manufacturers (86 percent) believe smart factory solutions will be the main driver of competitiveness in five years. Alastair Orchard, a Siemens digital enterprise VP, predicts investments in multipurpose smart factories that produce smaller batches, eliminating the need for OEMs to build their own production lines. 
OEMs will send a local contract manufacturer the software needed to engineer their line for a specific product. 
"You can automate processes without building in rigidity," said Orchard. "You can't easily personalize products halfway around the world; you need to run those lines onshore. With local production, you can scale down to a lot size of one."
Construction and mining equipment giant Caterpillar recently acquired San Francisco-based Marble Robot, a robotics and automation startup, to bring new solutions to the construction, industrial, quarry and waste sectors. According to Caterpillar officials, the automation and robotics firm "will bring perception, localizing, and planning automation systems to Caterpillar's technology portfolio."
Critical Factors for Success
A PWC study found that 98 percent of manufacturers are investing in digital factories for efficiency gains. Investments in digital manufacturing yield leaner, more productive operations via integrated planning, better asset utilization, lower quality costs and cost benefits from automation. 
Digitization. Digitization is the process of converting information from a physical format to a digital one to be used by computer systems and to automate processes or workflows. It lays the groundwork for a business to leverage data.
For example, self-programming robots could be a game changer for metal fabrication and manufacturing. Using AI (artificial intelligence), the self-programming robot uses 3D vision to validate each part of the plan adapting to changes in position, orientation and the shape of the object. Manufacturers can automate repetitive tasks, freeing up resources and operating more efficiently.
Digitalization. Digitalization is the process of leveraging digitization to improve business processes. Digital technologies and data are used to convert processes to be more efficient, productive and profitable.
Digitalization might include using sensors to monitor machinery in real-time. IoT (Internet of Things) facilitates predictive and preventive maintenance, "transforming the maintenance model from one of repair and replace to predict and prevent." Ford uses IoT sensors on production equipment at its River Rouge facility in the Metro Detroit area. Downstream machines detect if parts from upstream machines deviate in the slightest dimension, immediately identifying possible problems. Toyota uses IoT sensors to track and isolate defective parts or equipment, reducing the time and cost of recalls. GF Machining Solutions has successfully applied machine monitoring to wire EDM machining. This option ensures that all parts are produced to spec. Ten parts are made and process specs are recorded. The parts pass required tests. On future production, deviation from the recorded specs causes the machine to stop at the end of the cut.
Digital transformation is the "process of integration of digital technology into all areas of the business, profoundly changing how it operates by creating new – or modifying existing – business processes, customer experiences and organizational culture."
For example, Lisle, Illinois-based Navistar recently broke ground on a $250 million commercial truck and bus manufacturing facility in Texas. The new digital "smart factory" will incorporate connected machinery, lean manufacturing processes and cloud analytics to enable predictive quality and maintenance and data-driven decisions in real time. 
"We are excited to launch Manufacturing 4.0 concepts at our new facility, as these advancements will reduce manufacturing complexity and increase quality," said Persio Lisboa, EVP and COO of Navistar.
Workforce Development Crucial to Innovation and Growth
A persistent skills shortage could risk US $2.5 trillion in economic output over the next decade. Current conditions are accelerating the digital skills divide, or the gap between the skills workers possess and the skills needed to fill jobs. Studies conducted by Deloitte and The Manufacturing Institute found a manufacturing skills gap that may leave an estimated 2.4 million jobs unfilled between 2018 and 2028. A World Economic Forum study found that 54 percent of all employees will need significant reskilling by 2022. Employers, educators and policymakers are forging public-private partnerships to tackle the problem. 
In July 2020, the U.S. Department of Energy's Clean Energy Smart Manufacturing Innovation Institute selected four projects totaling up to $1.7 million to advance innovation in smart manufacturing. The projects will generate educational programs that support smart-manufacturing technologies, processes and workforce development. 
"Smart manufacturing technologies can improve efficiency across the entire manufacturing sector, strengthening U.S. manufacturing competitiveness," said Alex Fitzsimmons, Deputy Assistant Secretary for Energy Efficiency. "Our investments in smart manufacturing will help position the U.S. for global leadership in the advanced manufacturing industries of the future." 
Detroit-based LIFT, a national manufacturing innovation institute, recently received $1 million to expand its Operation Next program to reskill/upskill workers impacted by the COVID-19 pandemic. According to LIFT, "A skilled and ready workforce is among the most critical assets for manufacturing employers' recovery post-COVID-19."
There Will Likely Be A Deep Divide
As supply chain considerations shift from cost minimization and ignored risks to more resilient, localized supply chains, there will likely be a deep divide between manufacturers that embrace new technologies and those that do not. Companies will need to shift from top-down decision-making to empowering teams guided by technology and data contained in the cloud for faster speed-to market. Manufacturers that adopt new technologies will likely have a greater degree of success post-pandemic than those that do not. 
When companies are connected end-to-end in real time to key suppliers and customers, they can realize the full benefits and efficiencies of digital transformation. Digitalization helps eliminate silos by integrating planning and development with technology, fostering greater collaboration from the C-suite to the factory floor. "As it happens" monitoring and predictive disruption analytics enable flexibility to make improvements quickly and increase quality while reducing waste.
New Investments in Reshoring Operations
As new manufacturing plant investments are being considered, many companies will likely find themselves designing completely new production processes driven by rapidly evolving new technologies. Along with domestic production comes local sourcing for supplies and parts. Given the heavy concentration of offshored facilities for some sectors, many of those supply chains remain clustered abroad. As a result, the complete restoration of U.S. supply chains will be a lengthy process. 
Digital transformation will open more options for filling these gaps, and perhaps allow established U.S. manufacturers to expand into new business lines. The number of U.S. manufacturers across the country that retooled their existing lines quickly to produce essential products such as ventilators, face masks and hand sanitizer are quality examples of this development.
Filling Supply Chain Gaps
U.S. manufacturers collaborated with competitors and retooled factories to solve the nation's essential medical equipment and supplies shortages. Seattle-area medical device manufacturer Ventec Life Systems collaborated with auto giant General Motors to solve supply chain and manufacturing challenges to produce 60 times the number of life-support systems Ventec was shipping before the pandemic. A coalition of iconic American brands including Hanesbrands and Fruit of the Loom retooled existing lines and built a supply chain virtually overnight to manufacture desperately needed medical facemasks for frontline healthcare workers.
Amidst massive shortages of critical nasal swabs for COVID-19 testing, Neurophotometrics and Markforged collaborated to innovate a 3D-printed swab that enabled higher accuracy than the current standard. 
"Markforged 3D printing enabled us to test more than 50 prototypes in 36 hours," said Sage Aronson, CEO and founder 
of Neurophotometrics. "In weeks, we've turned an idea into a viable product that's going to save lives."
Changing Conditions Favor Reshoring
According to research by the World Bank, the adoption of new technologies is transforming the manufacturing process and fueling domestic manufacturing and sourcing. During a May 2020 Goldman Sachs webcast, Blake Moret, Chairman, President and CEO of Rockwell Automation Inc., said that some clients, including toolmaker Stanley Black & Decker and "a number of life sciences customers have approached the company for reshoring solutions." 
Apple's response to a tax windfall from the 2017 tax cuts was a blueprint for $30 billion in U.S. capital spending that is expected to create over 20,000 jobs in five years. The investment includes $10 billion toward nationwide data centers and an expansion from $1 billion to $5 billion of funding for investment in advanced U.S. manufacturing.
Unfortunately, too few companies have chosen to invest. U.S. manufacturing productivity growth has averaged only 0.4 percent for the last 12 years, down 90 percent from the previous 17 years. (See Figure 3.) China and South Korea are investing aggressively, adding productivity to the advantage of lower wages. Chinese productivity has grown at about six percent per year. South Korea has three times as many robots per thousand workers as the U.S. The key to increased investment is use of TCO (total cost of ownership) to drive reshoring, increasing capacity utilization. When companies are busy, they should be investing to improve productivity. 
Evaluating the Reshoring Option
Most companies make sourcing decisions based solely on FOB price, or at most landed cost, often resulting in a 15 to 30 percent understatement of offshoring costs. The TCO Estimator (reshorenow.org/tco-estimator), a free online tool, guides companies through a comprehensive system for recognizing and quantifying all the costs and risks associated with offshoring and reshoring. The relevant cost factors must be accounted for to provide a complete picture of total cost.
TCO analysis helps companies objectively quantify, forecast, and minimize total cost. It takes into account freight and duty, travel expense and time, inventory carrying cost, warranty, intellectual property risk, impact on product innovation from having manufacturing distant from engineering, the losses from stock-outs due to long delivery times — and the value of a Made-in-USA label. Companies should stay focused on selling against imports based on total cost analysis and on using automation to close any remaining cost gaps.
The Import Substitution Program (reshorenow.org/isp) helps companies identify and qualify importers of the goods they produce. TCO can be used to convince importers to buy more.
Careful examination of total costs and new technologies can lead to new opportunities in location decisions. We call on companies to use TCO to see if reshoring makes economic sense for them. T&ID 
About the Author