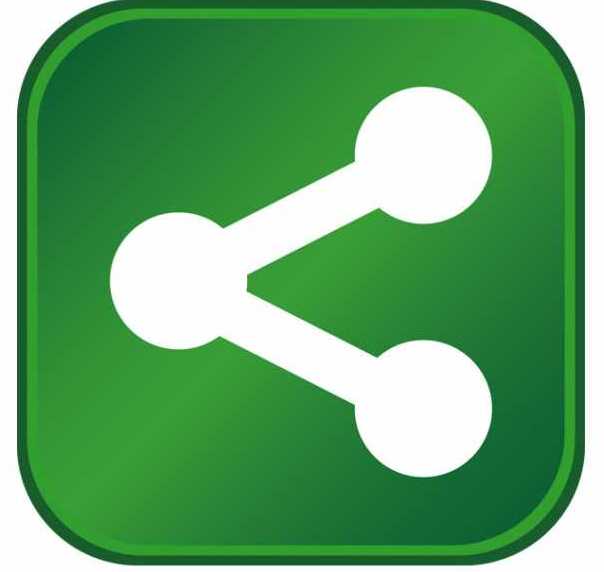 When Bob Dylan so prominently chimed in song, "Times, they are a changing," he probably wasn't referring to the economic development activities of Santa Maria Valley, California. However if the leaders of this progressive region could select a song to serve as their mantra, this might very well be the one.
The Santa Maria Valley (SMV), located on the charming central coast of California, has historically been known for its temperate climate, rich soil and its thriving agricultural economy. With the backdrop of wine country and a scenic coastline, the Valley has long been a destination for leisure travelers. Centrally located 75 miles north of Santa Barbara, at US Highway 101 and State Highway166, it's a beautiful area with a leadership vision that will surely drive long-term economic development.
According to the Santa Maria Valley Economic Development Commission, the leaders are in the process of "rebranding" the SMV in order to underscore the region's value. Once known primarily for its ag-related industry, the area now offers, "a booming entrepreneurial climate, an increasing prevalence of service and manufacturing related industries and a desire to continually evolve its business-friendly environment," says Robert Hatch, President and CEO of the Santa Maria Valley Chamber of Commerce and Visitor and Convention Bureau. Hatch, who also serves as the Chairman of the Economic Development Commission, says he and his team are "passionate" about short-listing the SMV as an ideal location for expanding business. With the region's pro-business, pro-growth atmosphere there are many reasons that suggest the SMV is well on its way to becoming a location of choice for expanding companies.
Business Interests
Santa Maria Valley's core agricultural output has traditionally been crops such as broccoli and strawberries, but now vineyards are producing world class Chardonnay's, among others. But to better understand the value of the SMV beyond agriculture, it's important to view the area in the context of the state economic output. Traditionally, California has made enormous economic contributions to the national and world economy in the following areas:
Industrial activity and in industrial employment;

Electronic and electrical equipment manufacturing;

Industrial machinery output including primarily computers and related equipment as well as pumps, engines, turbines, and machines;

Transportation manufacturing including aeronautics, shipbuilding and automobile assembly;

Globalization due to its ties to Asia, service exports, its strength is air transport, production sharing and manufactured goods production [1];

Venture capital and research and development funding[2], and;

Knowledge and service-based economy.
The economic foundation in SMV mirrors that of the state overall. In the heart of the SMV is the city of Santa Maria(population of 88,793) known as the area's regional trading, manufacturing and service center. The city has a stable economic base with over 50,000 jobs. The nearby Vandenberg Air Force Base is the largest employer in the area, employing over 4,700 people and is responsible for all Department of Defense space and missile launch activities on the West coast.
Sample SMV Employers
| | | |
| --- | --- | --- |
| Employer | Type of Business | # of Employees |
| Marian Medical Center | Healthcare | 1,300 |
| Allan Hancock College | Education | 1,200 |
| Lockheed Martin | Aeronautics | 967 |
| Den-Mat | Dentistry (Healthcare) | 585 |
| C&D Aerospace | Aeronautics | 405 |
| Vocational Training Center | Education | 300 |
| Quintron Systems, Inc. | Communication/Security/Control Systems | 50 |
| Mafi-Trench | Hydrocarbon Turbo Expander Manufacturing | 100 |
| Hardy Diagnostics | Microbiology Laboratory Supplies | 135 |
| Fusion Marketing Partners | Call Center | 120 |
| Radco Manufacturing | Manufacturing (Windows, Doors, etc) | 71 |
| Melfred Borzell, Inc. | Manufacturing | 30 |
| Santa Maria Airport District | Aeronomics | 25 |
Business-Friendly Climate
The leaders of Santa Maria Valley have made it a priority to streamline the site selection process. Hatch says, "Too often the municipal and county governments don't work in tandem with area economic development authorities to roll out the red carpet for companies who area considering a move to the area. We do just the opposite. We prioritize meetings with the heads of companies and their relocation specialists in order to accommodate the search process. We short-list their needs and provide answers, supply information, orchestrate meetings, contact legislators and work on taxation priorities to help them make decisions in a timely fashion."
Hatch remarks that the city's Mayor, City Council and business leaders all understand that jobs are what matter to a healthy community. This is evidenced by the Valley's commitment to provide an educated and trained workforce. One of the country's leading employment programs, the Center for Employment Training, provides job training to the community. The Vocational Training Center focuses on employment opportunities and independent living for people with disabilities. To assist job seekers in achieving employment goals, there is the Workforce Resource Center. In addition, Allan Hancock College, a local community college, provides many opportunities for those seeking an AA degree or for those desiring to transfer to a 4-year institution. To better serve prospective employers, the college will design courses to meet the employer's specific needs.
Santa Maria Valley also boasts local governments that are supportive of small business. "We continue to be very entrepreneurial here", says Hatch who indicates that in addition to manufacturing and service business, many business start-ups locate in the area. Many resources exist to support these endeavors such as the Santa Maria Enterprise Center (a small business incubator), Women's Economic Ventures, SCORE (Service Corps of Retired Executives) and a Small Business Administration that each seek to provide loans, administer counseling, training and/or assistance to the market.
A Community With Intent
The Valley seems to be unilaterally aligned to enhance the mobility of the area. "This is a community in motion, and a community with intent," says Charles Stauffer, who works with the Chamber of Commerce on its communication initiatives. "The Valley's expanding airport is a representative example of the area's ongoing trend toward growth" adds Stauffer. The G. Allan Hancock Field is owned and operated by the Santa Maria Public Airport District. It is located on 2,526 acres, a convenient three miles south of the center of the Santa Maria. It's a commuter airport, designed to serve short-haul air carrier routes of less than 500 miles and has runways which can handle commuter jets and large aircraft. The area is also well served by rail and highways. Through their connection with the Union Pacific Railroad at Guadalupe, the Santa Maria Valley is connected to the entire nation. It offers public loading and unloading facilities including a team track, yard area and ramps. "Heavy cars" rated at 286,000 pounds can also be handled. Passenger transportation is accessible with Amtrak.
The trend toward growth continues with the road reconstruction underway. The city of Santa Maria is undergoing expansion on main thoroughfare from West Main Street (State Highway 166) to West Taylor Street. This project will reconstruct the westernmost of the city's main north-south thoroughfares from two lanes to four lanes, making transportation more conducive to trade between the central valley area and the rest of the state.
Quality of Life
Despite its business growth and activity, the Valley retains its appeal as a beautiful California coastal community. Santa Maria Valley is safe and family-oriented supported by the wholesomeness of an agrarian community. The region also offers a diverse range of options for recreational, social and cultural pursuits. It has a thriving visual and performing arts scene, as well as unlimited outdoor activities such as golfing, touring, bicycling, beach walking, dune hopping, and bird-watching. The mild climate and intricate coastal ecosystem provide the framework for these outdoor activities, year-round. The area also prides itself in its distinctly diverse culinary options. The famous street-side barbeques and fine restaurants, along with the magnificent vineyards and vast strawberry fields offer amazing sensory experiences.
Concludes Hatch, "The Valley's "business base has become very diversified over the last several decades. Today companies of all types, from manufacturing to financial services to telecommunications to defense-related firms successfully conduct their business in this region. It's really is a great place to be." Perhaps the song should really be, "Times, they are a changing – but the past is being preserved as well."
For more information, visit www.santamaria.com or contact the Chamber directly atchmbrchief@aol.com
---------------------------------------------------------------------------------------------
[1] *2003 report by the Public Policy Institute of California
[2] Rufus Jeffris article in the July/August 2006 issue of Trade and Industry Development
About the Author