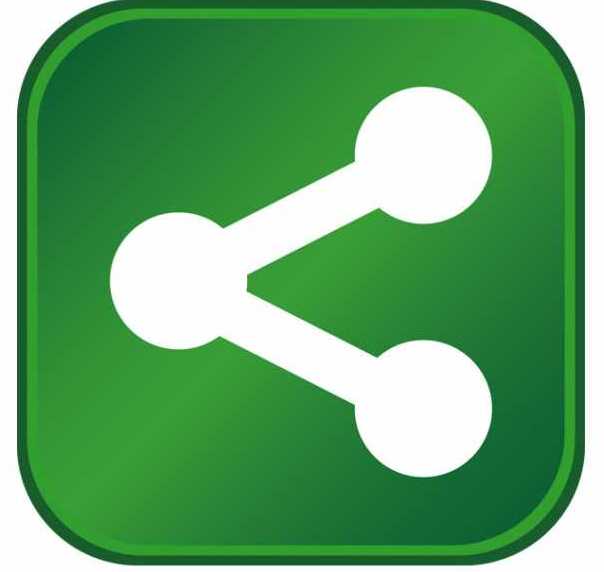 The Snake River Boat Builders Export Program
The citizens of Clarkston, Washington, and Lewiston, Idaho, two cities snuggled across the Snake River from each other, have long realized they are home to a very dynamic cluster of welded-aluminum jet boat manufacturers, an area known as the "Jet Boat Capital of the World." Interestingly enough, they also represent a very dynamic cluster of economic development organizations, representing two cities, two counties and two states, who are working together to fund and implement a unique export development program, titled the Snake River Boat Builders Export Program (www.snakeriverboats.com).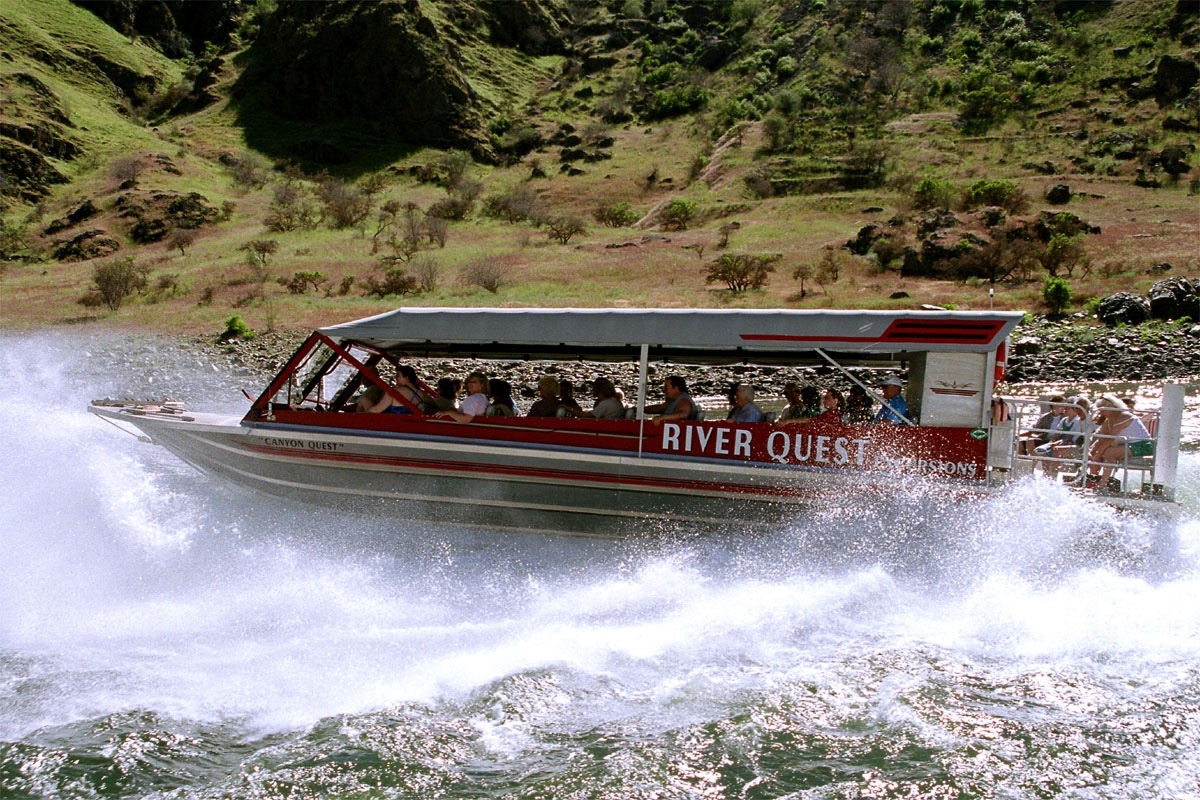 The Clearwater Economic Development Association (CEDA, Lewiston, Idaho) through a grant from USDA Rural Development, launched the program in the Spring of 2010. The first step was to hire marketing consultant Gary A. White of P'Chelle International who in turn partnered with Janet Bauermeister of the U.S. Commercial Service Spokane. White and Bauermeister quickly went to work recruiting program participants and securing matching funds. Soon eight boat and one boat trailer manufacturer signed up for the program. "The support from the manufacturers and the economic development community was overwhelming," stated White, "I have never seen anything like it." The following economic development organizations have been instrumental in supporting the program, most financially, some in-kind:
Clearwater Economic Development Association (ID), Southeast Washington Economic Development Association (WA), Northwest Intermountain Manufacturer's Association (ID), City of Lewiston (ID), Port of Clarkston (WA), Center of Excellence for Marine Manufacturing & Technology (WA), City of Clarkston (WA), Port of Lewiston (ID), Asotin County (WA), Nez Perce County (ID), Clarkston Chamber of Commerce (WA), Hells Canyon Visitor Bureau (WA), U.S. Commercial Service/Spokane (WA), USDA Rural Development (ID), Lewiston Chamber (ID), Valley Vision (ID), Zions Bank (ID).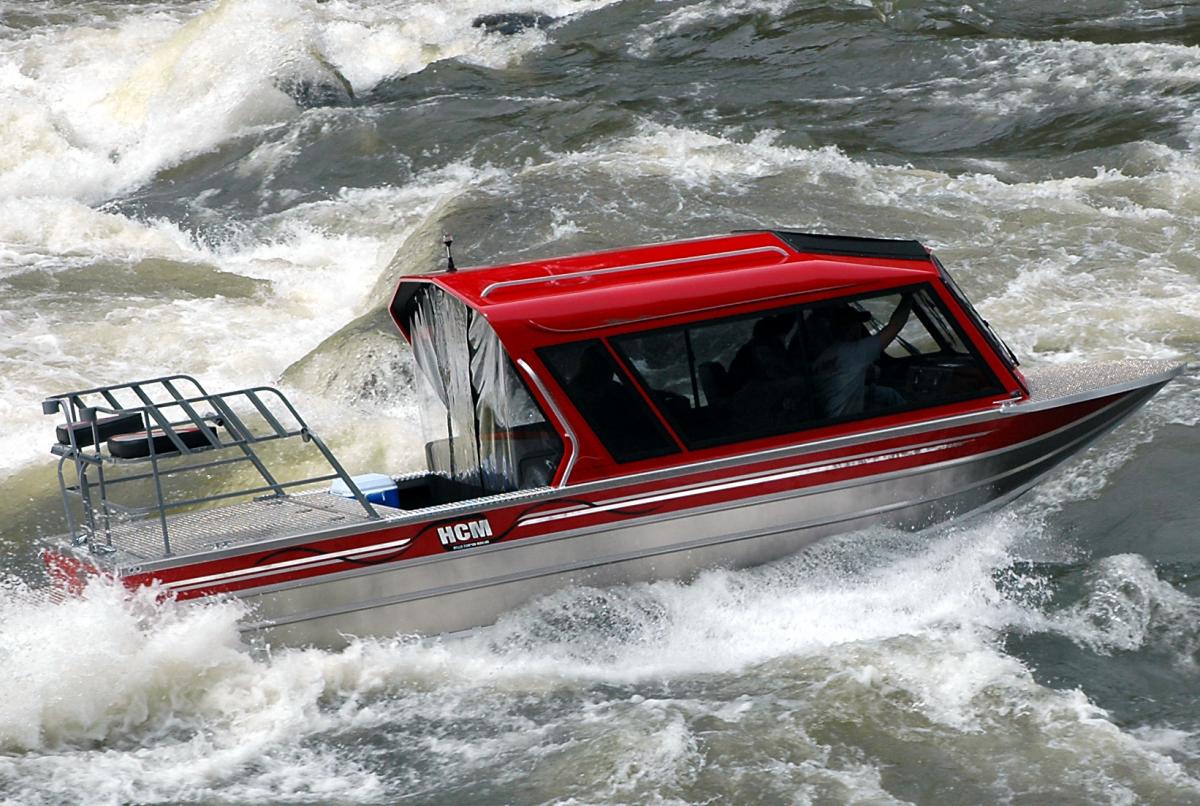 Since the program was focused on the European Union, specifically Germany, based on research by Janet Bauermeister, the U.S. Commercial Service offices in Düsseldorf and Frankfurt, Germany, and Brussels, Belgium, also played significant roles. Without the support of these organizations, the program never would have launched, or at least, would have sunk rapidly.
The boat manufacturers participated in extensive export training beginning in June, 2010 covering export finance, freight/logistics, CE Mark Certification and European trade show participation and two in-bound trade missions representing the U.S. Commercial Service/Germany, Skipper Boote und Yachting magazine (Germany) and boat buyers from Germany and Holland. The program culminated with the Snake River Boats Pavilion at the 42nd boot Düsseldorf, the world's leading international show for boating and water sports, January 22 – 30, 2011 in Düsseldorf, Germany. Culminated, but fortunately, not terminated.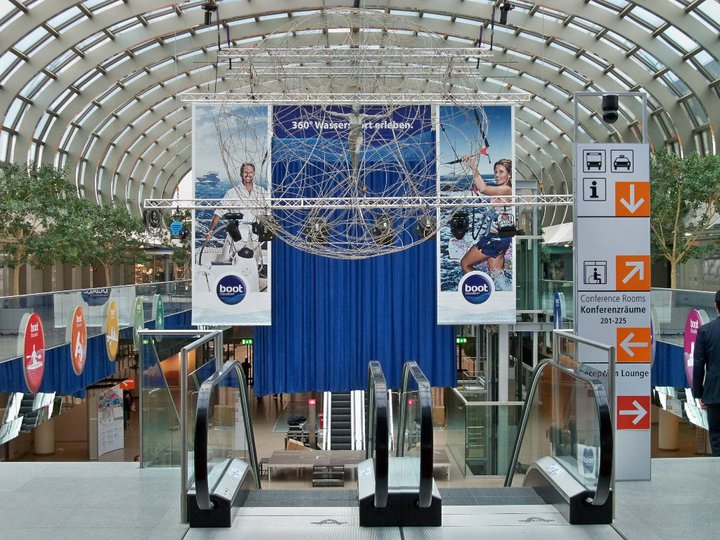 Like a good book, the story turns to the next chapter thanks to new funding provided by the State of Washington. In the fall of 2010, the Port of Clarkston (Clarkston, WA) received a grant from the State of Washington to continue the program. The Port was one of six statewide organizations to receive a total of nearly $3 million in grants, as part of the Washington State Community Economic Revitalization Board's (CERB) Export Assistance Program, to help small and medium sized businesses in exporting. The continuation of the Snake River Boat Builders Export Program highlights the unprecedented level of cooperation among the economic development organizations on both sides of the Snake River. Although originally initiated and administered by CEDA (Lewiston, ID), the Port of Clarkston's grant will provide a continuation, without interruption, of the program while transitioning administration responsibilities from CEDA to the Port, with CEDA still involved.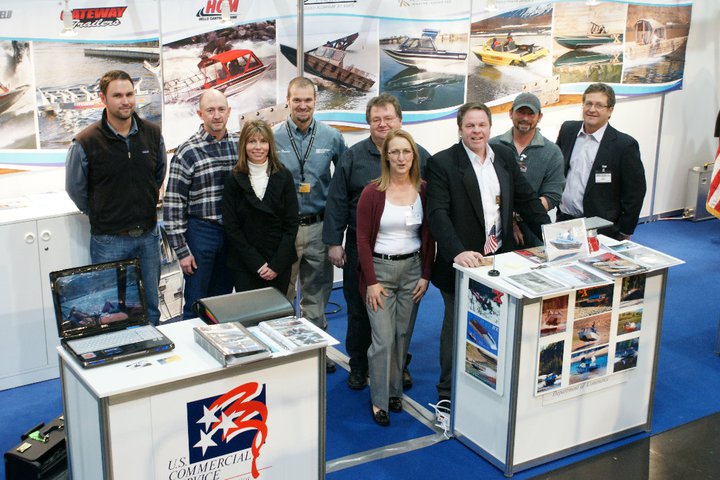 "The new funding will allow us to provide additional on-the-job training here in the Lewis-Clark Valley and through expanded participation in Europe," stated Wanda Keefer, manager, Port of Clarkston. "We now have the resources to fine tune this very unique cluster development model, based on international trade, into something that can eventually be replicated throughout the state in a wide variety of industries," continued Keefer. The Snake River Boat Builders Export Program is projected to create approximately 16 million dollars in new export boat sales, 80 direct jobs in boat manufacturing and 120 indirect, support jobs over the next six years.
The program is currently focused on CE Mark Certification, having recently purchased a custom designed IMCI (International Marine Certification Institute) GAS (Guided Application System) module from Netherlands-based Rulefinder.net which will provide the necessary web-based European Union documents for the boat manufacturers. Michael L. Vollmer, IMCI Inspector, Burlington, Ontario, Canada will visit Clarkston/Lewiston to provide consulting and certification. In the summer of 2011, U.S. Commercial Service Trade Specialists from throughout Europe will visit Clarkston/Lewiston to meet the boat manufacturers, tour their facilities and "test drive" aluminum jet boats on the Snake and Clearwater Rivers. Trade Specialists from Belgium, Germany, Italy and Spain have already expressed interest in participating. Once they have returned to their home countries they will be tasked with recruiting boat buyers to attend an expanded Snake River Boats Pavilion at the 43rd boot Düsseldorf 2012.
Economic development the way it should be: cities, counties, states, and, oh yes, U.S. trade offices throughout Europe, identifying a dynamic cluster and working together to grow that cluster, with the jobs it creates, through active participation in the global economy. Nothing could be better, except jetting down the Snake River during a hot summer's day in a welded- aluminum jet boat manufactured by a participant in the Snake River Boat Builders Export Program.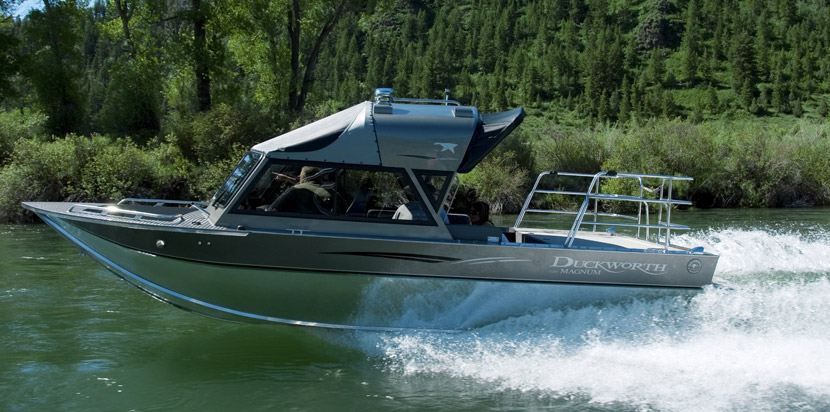 About the Author