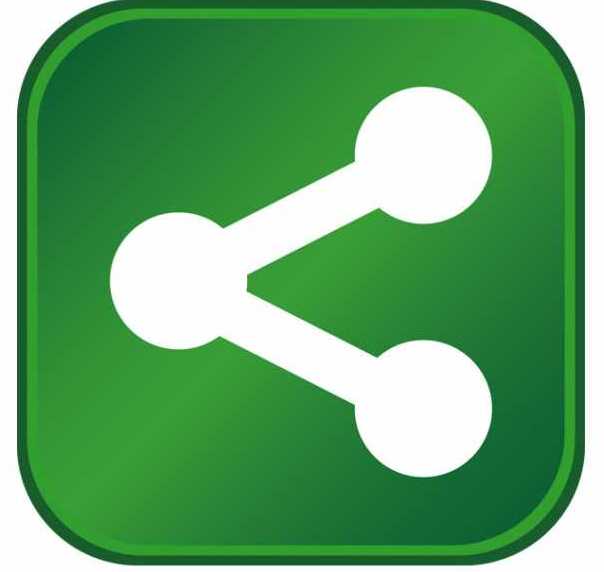 It Takes a Corporate Park....
A corporate center that actually has the look and feel of a park? A true park. Not just the usual grassy berms running between expanses of asphalt. And not just a few meager scatterings of obviously new plantings. No, instead, a place that intelligently blends the natural and the man-made. A place that refreshes and rejuvenates. A place that instills pride, enhances productivity, and projects calm and confidence. Does it exist?
Yes. It can be found in Lancaster, Pennsylvania. It is a 600-acre master-planned business campus called Greenfield Corporate Center. But it must be said that the Greenfield Corporate Center is more than an attractive setting for businesses of various kinds. It is, rather, a complete, self-contained environment. It provides an array of amenities, all of them integral to the place. It is, in fact, something of a community.
Community is a word that tends to arouse nostalgia. So many places — suburban areas, in particular — seem to lack community feeling. And so it is curious that the corporate park, one of the outgrowths of suburban development, should become a place in which community feeling is reclaimed. There is the old saying, "It takes a village to raise a child." Perhaps we should consider whether it takes a corporate park to grow a business.
Although the integrated approach is common to master-planned business campuses, the Greenfield Corporate Center is an unusually well-executed example of this kind of development. Also, the Greenfield property is unique to its region, which is in central Pennsylvania. Greenfield calls itself central Pennsylvania's premier business address, and for good reason.
Embracing Variety
Greenfield accommodates businesses of various kinds and sizes. For example, it offers high-quality, high-value facilities to both commercial and industrial businesses. Greenfield also provides multiple building types and options from which to choose. Local, regional, national, and international companies have chosen Greenfield.
Both small and large businesses may find a home. For the sole proprietor, or for companies seeking additional office space or needing to establish a regional presence, Greenfield offers The Executive Offices at Greenfield. These are fully furnished, administratively supported, Class-A, private offices. Spaces as small as 150 square feet are available.
Larger properties include 250,000-square-foot warehouse/distribution facilities. Greenfield also offers open land on which custom facilities may be built. Greenfield Corporate Center has multiple, ready-to-go, municipally approved sites available for new development. In addition, a recent 80-acre acquisition, directly adjacent to Greenfield Corporate Center, offers an array of site options.
Finding a suitable property at Greenfield is easy. A prospective tenant may visit the Greenfield Web site, which posts all available spaces. Clicking on any property brings up the property's details and photos. As of February 2007, the table listed various types and sizes of available properties including office, flex, and industrial.
"The mixed use nature of Greenfield contributes to a synergistic mix of businesses. The companies within Greenfield frequently buy from or service each other. This inter-park support structure keeps tenant satisfaction high, and aids in tenant recruitment and retention. Tenants find that it is easy to grow and move within the park instead of moving elsewhere", said John Sandy, marketing director of High Real Estate Group.
High Associates Ltd., an affiliate of High Real Estate Group LLC, developed, owns, and manages the Greenfield property. High Associates is a leading commercial/industrial real estate company with over 9 million square feet of properties in the eastern U.S.
Greenfield Corporate Center is managed on site by High Associates personnel. As a result, High Associates is able to provide highly responsive, 24-hour maintenance. Over 225 businesses call Greenfield their home and over 99 percent of them have recently indicated they would recommend High Associates to a business associate.
Being Accessible
Greenfield's location allows easy access to the newly improved U.S. Route 30 and other major transportation corridors in the eastern United States. As a result, Greenfield provides convenient access to the major markets in the Mid-Atlantic region, including Philadelphia, Wilmington, Baltimore, and Washington D.C. Further enhancing Lancaster's appeal is the fact that it is within 500 miles of half the buying power and 40 percent of the population of the United States.
Lancaster Airport and Amtrak service is nearby, and Greenfield is a route stop on the Red Rose Transit Authority's #20 Greenfield bus line.
John Sandy cites another advantage of the Lancaster location: "Tenants enjoy the ability to recruit from a skilled workforce long recognized for their work ethic."
Providing Amenities
Greenfield offers many amenities, but merely listing them would fail to capture how they work together, creating an environment in which the value of the whole exceeds the sum of the parts. Greenfield is proof that a highly functional working environment need not be sterile or grim. And the value goes beyond aesthetics. Greenfield's amenities encourage employee recruitment and retention and project a professional image.
By keeping basic amenities close by, Greenfield helps people save time. And the beauty of the campus is a refreshing influence. Thus, by respecting the pulse of human activities, Greenfield encourages productivity.
Greenfield provides an aesthetically pleasing environment for tenants and visitors alike. Their campus has meticulously manicured grounds that are complemented by waterways, stone bridges, gazebos, wildlife, and whimsical works of art, walking paths, a challenging exercise circuit, and many points of interest along the way.
Greenfield's on-site conveniences include several eateries. These include The Olde Greenfield Inn (located in a restored 18th century farmhouse), the Bird-In-Hand Bakery/Manhattan Bagels, Isaac's Deli, and Quiznos Sub. Hotels include the award-winning Hampton Inn and a Courtyard by Marriott hotels, owned and operated by High Hotels Ltd., also an affiliate of High Real Estate Group. Each of the hotels' on-site meeting and conference facilities serve up to 50 attendees.
Personal services include hair salons, a nail salon, and a daycare center. And there is a bank, a florist, and a dry cleaner.
The importance of the daycare center should not be underestimated. Working parents quickly become frazzled by daycare-related drop-offs and pick-ups that may take them far out of their way while they have to worry about traffic and other delays, and whether they will arrive late, an offense for which penalties are typically assessed. Having on-campus daycare services eliminates these sources of stress which might otherwise spill into the work routine.
Other amenities are eminently work-related. These include a copy shop, FedEx, and the U.S. Postal Service.
Finally, there are amenities that contribute to employee development. Albright College, Eastern Mennonite University, and Central Pennsylvania College, which offers bachelor degree programs in business administration, corporate communications, information technology, and criminal justice administration.
Staging Events
Greenfield Corporate Center's scenic setting, superb location, open expanses of land and abundant parking lend themselves to a wide variety of outdoor activities. Special events, such as the Greenfield Entertainment Series, which features three performances each summer, are free and open to the public. Throughout the year, Greenfield Corporate Center is host to community events, as well as events sponsored by High Real Estate Group.
The Greenfield Advantage
Greenfield Corporate Center offers a unique blend of function, amenities, aesthetics and conveniences. Both customers and employees benefit from Greenfield's convenient location and easy access to major roadways. And its on-site amenities make Greenfield much more than just a place to work. Finally, Greenfield offers its tenants competitive advantage. Its features enhance employee satisfaction, recruitment, and retention. And Greenfield's impressive setting helps businesses project a highly professional image.
About the Author