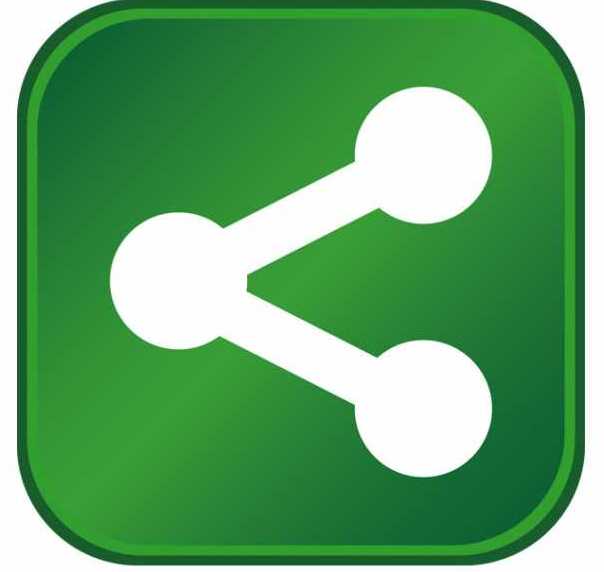 IMTS 2010 Results Exceed Show Management and Exhibitor Expectations
Strong results at IMTS – The International Manufacturing Technology Show 2010 signal a strong comeback in manufacturing. Total registration for the six-day event, which ran from Sept. 13-18 at McCormick Place in Chicago, was 82,411. IMTS covered 1,137,375 square feet of exhibit space with 1,728 companies exhibiting in 1,180 booths. 
"We are ecstatic that IMTS 2010 met and, in many cases, exceeded our exhibitors' and visitors' expectations," stated IMTS Vice President – Exhibitions and Communications Peter Eelman. "The show was lively and exhibitors expressed satisfaction with the quantity and quality of attendees. The four buildings remained busy thoughout the days of the show. The East and West halls that opened at 9 a.m. were crowded early and we saw those visitors migrate to the North and South halls as each day progressed. Manufacturing professionals were searching for confirmation that manufacturing in the United States is not dying or dead and, in fact, found that it is robust, poised for growth, and clearly understand that investing in the latest technology is the key to being competitive."
"This show had a remarkable display of new and emerging technologies that will be the catalyst for the revitalization of manufacturing," said Daniel Janka, President of MAG and Chairman of AMT – The Association For Manufacturing Technology. "Our company's booth traffic met our expectations, and I have heard from many of our exhibitors and visitors that they are leaving IMTS 2010 more optimistic than when they arrived."
He continued, "Customers came with very specific objectives and were looking for solutions to make them more productive. IMTS show management's planning and execution of the show were better than ever. The new work rules at McCormick Place that IMTS show management was integral to making happen were well-received by exhibitors. That, coupled with aggressive marketing programs across all types of media, added up to great success."
Significant Orders Booked During IMTS
"Sold" signs on machines could be seen throughout the show. Clearfield, Utah-based ATK Aerospace Systems made a major investment in two automated fiber placement systems which will be used to produce wings and nacelles for the Lockheed Martin F-35 Lightning II Joint Strike Fighter. "The performance and cost of the MAG systems provided ATK with the confidence to move ahead on this project," according to Christopher Walden, ATK Aerospace Systems Program Manager, Military Programs.
First-Time Exhibitor Inspires Visitors
An IMTS first-time exhibitor, Huntersville, N.C.-based Micro Waterjet came to IMTS to showcase its new technology. Executive Vice President Walter Siegenthaler said, "IMTS is the place we chose to introduce a waterjet cutting technology with such a high accuracy level that no one in the industry can compete with us. We created a buzz about the Microwaterjet machine, are going home with a large number of strong leads and orders pending. We also know we need to be here in the future and will have even more to show in 2012."
Other IMTS 2010 Highlights
Along with the healthy traffic on the show floor, other highlights for attendees and exhibitors included the Emerging Technology Center, the Advanced Manufacturing Center, the re-invented Industry & Technology Conference, a Manufacturing Museum, and the National Institute for Metalworking Skills (NIMS) Student Summit.
During IMTS 2010 the Emerging Technology Center was a hub of excitement featuring MTConnect®, additive manufacturing, cloud computing and micro- and nano- manufacturing. The MTConnect Institute demonstrated the MTConnect software protocol using 22 remote locations and nine apps ranging from shop floor productivity and production monitoring to maintenance. On the show floor, MAG, Mori Seiki, Okuma and Mazak had 60-70 machines tied to the demo at any given moment. 
ITAMCO, a Plymouth, Ind.-based contract manufacturer launched an MTConnect iPhone app during IMTS. It can be used to connect multiple MTConnect agents so the user can view real-time data from their machines and controls on the iPhone.
Seeing the end result of manufacturing technology was more prominent than ever during the 2010 show. More than ever before, exhibitors featured parts and products made by their equipment and products. Two exciting end products featured by GIE Media were the Lockheed Martin F-35 Lightning II Joint Strike Fighter aircraft and Tesla Roadster. Lockheed Martin brought the full-scale model of the F-35 to the show floor where visitors could learn about the plane's construction and the manufacturing technology behind it. The Tesla Roadster is a two-seater that goes from 0 to 60 mph in 3.7 seconds and proves that electric cars can be performance cars.
The Advanced Manufacturing Center presented by the University of Sheffield's internationally-acclaimed Advanced Manufacturing Research Centre, North America's premier metalworking technology magazine, Modern Machine Shop, Rolls-Royce and IMTS 2010, greeted exhibitors and visitors as they entered the West Building at McCormick Place. The display delivered a new dimension and a new direction for advanced manufacturing including an interactive virtual reality presentation, a Rolls-Royce Trent 900 aircraft engine, and multimedia displays exploring trends and technologies being adopted by leading manufacturers.
This year, IMTS management hosted the first-ever Industry Inspiration Day to kick-off the all-new IMTS Industry & Technology Conference. On Monday, renowned experts from the aerospace, medical, automotive and energy industries presented the keynote program on manufacturing innovation to an overwhelming audience of manufacturing professionals. From Tuesday through Friday, conference participants attended sessions that explored five topic tracks including materials engineering, machining technology and trends, alternative manufacturing processes, metrology and plant operations.
Another exciting new addition to IMTS 2010 was the Manufacturing Museum. Visitors to the museum were treated to a spectacular retrospective of manufacturing technology. The display included a self-guided tour of machinery and artifacts from different points in the history of industrial development that were on loan from the American Precision Museum, and a "social media encounter" in which visitors video-recorded their experiences and thoughts about manufacturing.
The NIMS Student Summit introduced students and educators to career opportunities in manufacturing through hands-on learning and networking with industry professionals. The Student Summit combined an interactive Career Development Center with a dynamic self-guided tour of the nation's greatest technology and manufacturing exhibition.
"The inspiration theme for this year was conceived during some of the darkest days the manufacturing technology industry has ever gone through," said Eelman. "As we hoped, IMTS was a source of inspiration for both exhibitors and visitors."
IMTS 2012 will run Sept. 10-15. "An enormous amount of strategic thinking, talent and energy went into making IMTS a major success," said Eelman. "As we look forward to 2012, we will move ahead with innovation and technology advances that will keep manufacturing technology growing and vibrant for generations to come."
More details, photos and videos are available at www.IMTS.com.
IMTS – International Manufacturing Technology Show
The largest and longest running manufacturing technology trade show in the United States is held every other year at McCormick Place in Chicago, IL. IMTS is ranked among the largest trade shows in the world. Recognized as one of the world's preeminent stages for introducing and selling manufacturing equipment and technology, IMTS attracts over 90,000 visitors from every level of industry and over 119 countries. IMTS is owned and managed by AMT – The Association For Manufacturing Technology.
AMT – The Association For Manufacturing Technology
Founded in 1902 as the National Machine Tool Builders' Association, AMT supports and promotes the U.S. manufacturing technology industry. The association provides U.S. builders of manufacturing systems with the latest information on technical developments, trade and marketing opportunities, and economic issues. It also gathers and disseminates information about world markets, promotes its members' products in those markets, and acts as a representative on manufacturing technology matters to governments and trade organizations throughout the world.