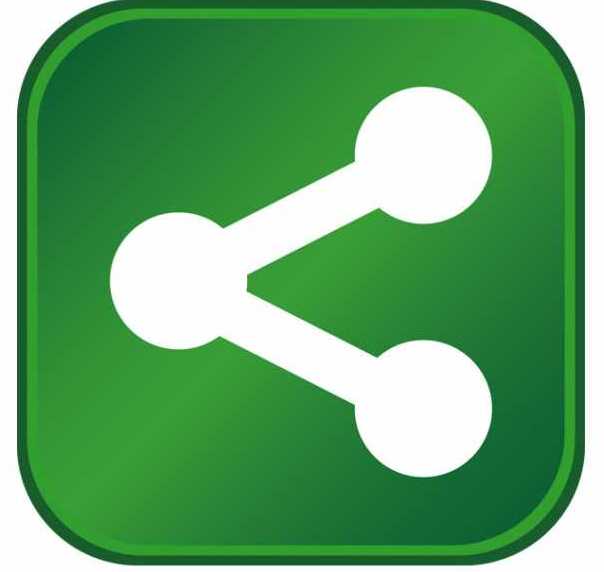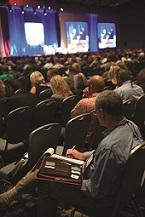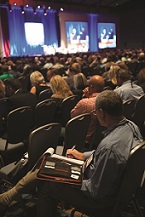 The International Facility Management Association (IFMA) is the world's largest association for facility management professionals, with more than 23,500 members from 94 countries. If you were to ask each of our members how they got involved with facility management, you'd likely hear more than 23,500 unique answers.
Facility management (FM) has historically existed as a coalition of various disciplines — from architecture and maintenance to electrical engineering and human relations and everything in between. But in recent years this has started to change.
Facility management professionals, working through IFMA, have pulled these disparate elements of FM into a single, cohesive shared profession. In doing so, they've improved and elevated FM.
The Rise of FM
In recent decades, facility management has gained prominence. This change has come about as the result of a fundamental shift in how we see the workplace. The built environment is no longer viewed simply as a container for productive elements like people, computers and desks. More and more, facilities are seen as tools which, in the right hands, can stimulate productivity and operational efficiency.
To accomplish this, facility management professionals have at their disposal a wide variety of techniques — from strategizing workspace allocation using innovative technology to the color of paint on the walls. Buildings have gotten smarter and a lot more responsive to individual needs. However, like a race car, you can put together a great machine, but you're going to need someone who knows how to drive it if you want to win any races.
Modern facility management professionals are these drivers and are increasingly playing key roles in crafting organizational strategy. The C-suite now looks to facility management professionals to help reduce costs and increase productivity, a focus which grew all the more important as budgets shrank as a result of the global economic downturn. Necessity is the mother of invention and this has led to something of a renaissance within the facility management industry as FMs must create innovative solutions as a matter of survival.
The rise of FM is not restricted to developed economies. IFMA has members in 94 countries around the globe, and it's clear that developing nations from India to Nigeria are recognizing the value of smart facility management.
The Drive for Standardization
In 2010, the United States federal government passed legislation — the Federal Buildings Personnel Training Act — requiring that the people managing government facilities have the necessary core competencies to do the job. The U.S. Federal Government is the largest property owner in the world, as it owns and operates more than 500,000 facilities worldwide. These facilities include everything from foreign embassies and urban courthouses to border checkpoints and wilderness fire lookout stations.
This mandate, coupled with the scope and diversity of the federal facility portfolio, necessitated the daunting task of identifying exactly which skills a facility management professional needed to comply with the law. The U.S. government initially identified 12 competency areas and a staggering 242 performance areas.
The challenge facing federal policymakers, not unlike the challenges faced by facility management professionals around the world, is one of standardization. With such a wide variety of professional backgrounds, how can facility management professionals ensure they have the necessary skills to address the complex needs of the built environment?
This question isn't only being posed in the United States. In fact, IFMA is currently working with other FM organizations around the world through the International Organization for Standardization (ISO) in an attempt to establish global standards for FM professionals. These standards will make it easier to share ideas, solutions and technologies across cultures.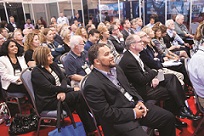 Training Tomorrow's FMs
One of the best ways to solidify the FM discipline is through education.
The vast majority of facility management professionals in the workforce today earned a degree in something other than facility management. Many studied disciplines like electrical engineering or architecture because, for most of them, there was no such thing as a degree in facility management when they were in school.
This is changing. As the result of the increasing demand for qualified facility management professionals around the world, the FM profession is emerging as a top vocational opportunity. Colleges and universities are taking notice. Today, students are graduating from 30 international accredited FM degree programs. These degrees hold tremendous opportunity in a daunting job market. There are roughly 10 jobs for each qualified facility management candidate with starting salaries ranging from US$65,000 to US$85,000.
IFMA and the non-profit IFMA Foundation are helping to expand FM education by working with educators to accredit FM programs, and with the FM Scholarship Program which supports the education of deserving FM students who demonstrate exceptional promise.
Getting On the Same Page
Accredited FM degree programs are laying the groundwork for the standards that will shape the next generation of facility management professionals, but it is today's FM professionals who are the pioneers of our field. Their legacy will be the order the burgeoning profession imparts upon workplace operations.
For decades, IFMA has presented a unified voice of facility management and has remained on the cutting edge of professional development. Our world-renowned credentialing programs ensure that members can remain experts in this rapidly evolving field.
The Facility Management Professional credential is widely understood to be the baseline for effectively demonstrating professional aptitude and has become a 'must-have' designation for facility management professionals looking to advance their careers.
The more comprehensive Certified Facility Manager® credential is a validation of facility management experience that requires a demonstration of specific skills necessary for the modern FM. Since 1992, the CFM® has been the only true certification for facility management. As the most prestigious credential offered by IFMA, the CFM covers the broad scope of facility management as identified by IFMA's Global Job Task Analysis.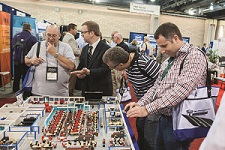 The newest credential is also one of the fastest growing. The Sustainability Facility Professional® is unique from all other green certifications in that its focus is on the people who run sustainable facilities instead of the facilities themselves. IFMA believes that even the most advanced building needs someone who knows how to run it.
Each of these credentials helps advance and enrich the careers of the individuals who earn them. A designation of FMP, CFM and/or SFP after one's name is a sign of knowledge, skill and experience which establishes prestige and respect among facility management peers.
IFMA's credentials serve a valuable role in elevating the profession as well. By creating a shared standard of excellence among tens of thousands of facility management professionals with different backgrounds, these credentials help to standardize the industry.
The process begins by asking facility management professionals around the world about their jobs, including what skills are necessary and how these skills are acquired. The results of the 2009 Global Job Task Analysis yielded the following 11 competency areas, which became the basis for the FM credentialing programs:
Communication

Emergency Preparedness and Business Continuity

Environmental Stewardship and Sustainability

Finance and Business

Human Factors

Leadership and Strategy

Operations and Maintenance

Project Management

Quality

Real Estate and Property Management

Technology.
Ultimately, these factors help define the facility management profession and offer a useful standard against which employers can gauge the skillsets of prospective hires. They can also serve as a framework as the federal government continues its effort to define what, exactly, a facility management professional does.
There's never been a more exciting time to be a facility management professional. Regardless of facility type or location, standardization of the FM profession will provide new opportunities for local and global crowdsourcing solutions. It will also serve to elevate the facility management professional's role within larger organizational structures. IFMA is proud of our role in this exciting process — there's never been a better time to be involved in the facility management profession.
About the Author