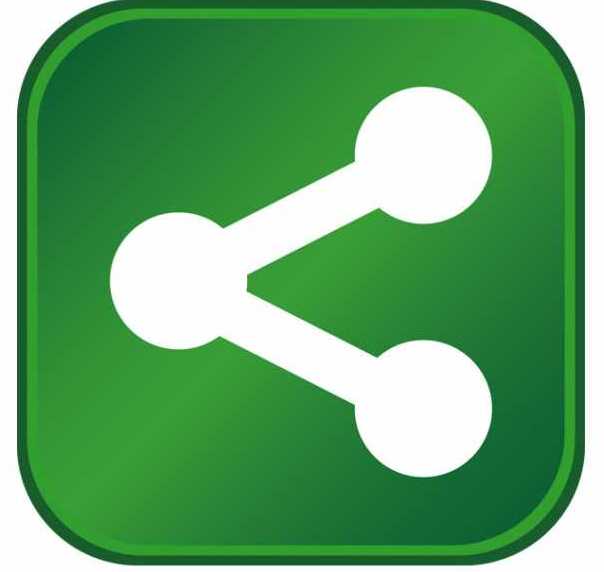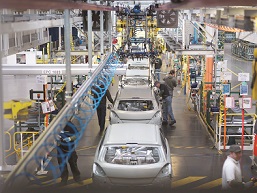 Manufacturing has been getting some attention during this election cycle, and not in a particularly good way. While the candidates have posited on any number of issues, one oft-repeated theme has been the decline in manufacturing jobs, with a promise to bring them back through a variety of means, up to and including a reversal of existing trade agreements and a resistance to new ones.
In reality, American factories are producing their greatest volume of goods ever. High-tech, high-value products for export around the world are the hallmark of U.S. manufacturing today. Manufacturing has the strongest multiplier effect of any industry – every dollar in final sale of manufactured products supports $1.33 in output from other sectors. So while U.S. manufacturing will never again employ the same amount of workers as it did during its employment peak in the 1970s, the value it adds to the economy supports jobs and profitability in other sectors. According to data from MAPI, more than one in seven U.S. private sector jobs is dependent on the U.S. manufacturing base – approximately 5.5 million jobs in sectors like professional services, transportation, finance and more.
So what about the impact of those "bad" trade policies? Contrary to some ideologies, globalization is one of the success drivers for U.S. manufacturing – which is why trade policy is so important, not just for manufacturing, but for the health of the greater economy. Advanced manufacturing allows the U.S. to be competitive in a number of ways, including a steady and sizeable inflow of foreign direct investment ($2.9 trillion in 2014), the U.S.'s ability to be innovative and entrepreneurial and its ability to develop new technologies critical to growth in any number of industries.
The U.S. is among the world's most competitive countries in manufacturing, and it is vital to find ways to leverage this advantageous position. Clamping down on U.S. trade partners in the rest of the world would be a dangerous setback. What is really needed is a level playing field in respect to the rest of U.S. global competitors, backed by policy that drives the continued ability to develop the most advanced technologies in the world, improves the skills of the U.S. labor force and encourages investment in equipment.
What Does it Take to be Competitive?
In the 2016 Global Manufacturing Competitive Index, produced by Deloitte and the Council on Competitiveness, manufacturing executives worldwide cited advanced manufacturing technology and the shift toward high-value manufacturing as critical to competitiveness. Companies are putting their efforts toward developing smart factories and smartproducts. This gives an advantage to traditional manufacturing powerhouses like the U.S., U.K., Germany and Japan. The 2016 rankings place the U.S. at No. 2 on the GMCI, behind China; the 2020 projected GMCI reverses their positions to put the U.S. on top.
The study cited manufacturing innovation as a key factor to competitiveness, and an environment that fosters technology development. The surveyed executives specifically cited the importance of strategic public-private partnerships – investing in public R&D while also using incentives to encourage private sector innovation. With the strongest research universities in the world, the national lab system and other public-private partnerships such as the Manufacturing Extension Partnership program and the still-developing National Network for Manufacturing Innovation, the U.S. has ample opportunities to continue developing such partnerships to build on the industry's strengths.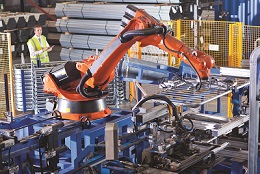 But the No. 1 factor the study cited as a key element for competitiveness is talent – its acquisition, development and retention. This isn't exactly news in the manufacturing industry, as the skilled worker shortage has been a growing issue for years with no end in sight. As Baby Boomers continue their march toward retirement, and the average age of a high-skilled manufacturing worker – those with a degree or technical training and certification – is 56.1 years old, according to the Society for Human Resource Management. A 2015 study by Deloitte estimated there could be two million unfilled positions due to the lack of skilled workers.
You don't need to be a demographer to understand why this is approaching a crisis situation. For the U.S. to remain competitive in high-tech, high-value manufacturing, it must focus on developing capable, skilled talent. And while globalization has been a boon to U.S. manufacturing, the country cannot allow its production (and therefore its brain power) to simply follow where its products and technologies are exported. Not only does this create a risk for the U.S.'s ability to innovate, it also makes it a less attractive destination for foreign direct investment, also a strong economic driver of the nation's economy as firms seek to make products near large consumer and end user bases.
Factors to Accelerate the Manufacturing Economy
With all eyes on the presidential election, it's easy to lose sight of down-ticket elections that will be just as impactful (if not more so) on legislation and policymaking over the next few years. Control of both congressional chambers will be up for grabs in the 2016 elections.
AMT – The Association For Manufacturing Technology introduced the Manufacturing Mandate several years ago as a strategy and action plan for creating economic strength through manufacturing. The three action items proposed then continue to be valid today. The following are the points AMT will continue to communicate to future leaders:
Incentivize R&D and innovation in new products and manufacturing technologies: From the groundbreaking era of Ford and Edison to the tech dominance of Silicon Valley, the U.S. is the global home of innovation. At the end of last year, Congress passed a permanent R&D tax credit, making it retroactive to January 1, 2015, a move welcomed by the manufacturing industry and a range of others. A next-step move could be increased R&D funding for targeted technologies particularly crucial to economic growth, while also leveraging U.S. innovation infrastructure to bring new products to market faster.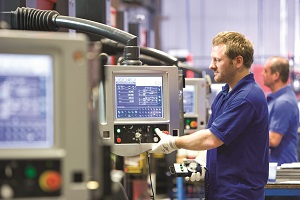 Increase global competitiveness: Certainly, global competitiveness would not be helped by walking away from vital trade agreements and partnerships. According to the National Association of Manufacturers, U.S. consumers represent only about 15 percent of global purchasing power, making it unrealistic for U.S. manufacturers to restrict themselves to only selling within our borders. Trade enables U.S. competitiveness in the $12 trillion global marketplace for manufactured goods.
Build a better-educated and trained smartforce: Private industry and academia must continue to build partnerships to ensure a workforce that has the right skill set for U.S. advanced industries. Companies can get involved by reaching out to local vocational schools and community colleges, while also hiring interns and apprentices to give young professionals real-world experience. Government can lend support through grants, scholarships and other incentives for skills training.
There are an estimated 12 million manufacturing voters in the U.S. and it is imperative they show up on Election Day. These voters can be most impactful by arriving at the polls informed. The first step is to research candidates.
Remember, no matter who the U.S. leaders turn out to be, citizens and industry are still who build communities. They are the ones who can communicate pride in the manufacturing industry. Showing up at the polls and making their voices heard is key, as is building positive relationships with elected officials. Ultimately, this can help create a bright future for manufacturing.     
About the Author