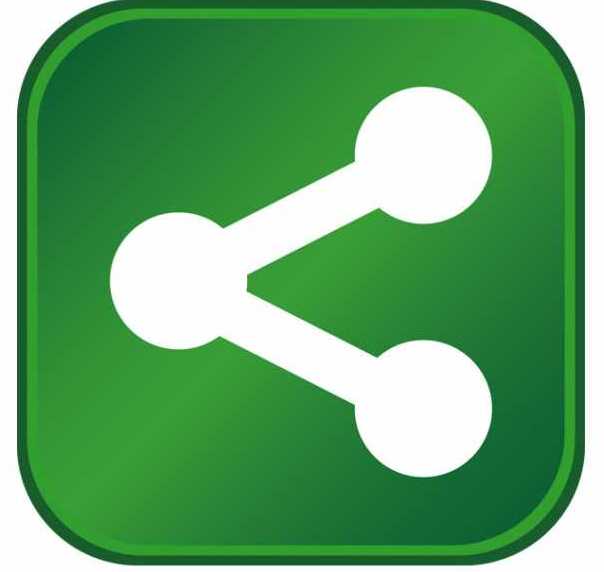 Following the (August) Federal Open Market Committee's decision to keep its target for the federal funds rate at 5.25 percent, NAM issued the following statement:
"(This) news is welcomed relief for manufacturers," said NAM Chief Economist David Huether. "With sky-high energy prices already increasing the cost of doing business, the last thing manufacturers need is another interest rate hike."
In July the economy created only 113,000 jobs, while the unemployment report increased to 4.8 percent from 4.6 in June. "July was the fourth consecutive month of sub-par job creation," Huether said. "Since March, the economy has created, on average, just 112,000 jobs per-month. This is a third less than the average 169,000 jobs created per-month during the prior 12 months. With retail and construction employment both trending down, its clear that high energy prices and a cooling housing market are moderating economic growth.
The Labor Department reported that manufacturing employment fell by 15,000 last month, taking back much of the 22,000 gain in June. "(This) report shows that the dichotomous employment trend within manufacturing continued into July," Huether said. "Production employment, or jobs on the factory floor, edged up by 1,000, while non-production employment fell by 16,000. Over the past 10 months, production employment in manufacturing has risen by 171,000, the best performance in eight years, while non-production employment has continued to fall. Supported by strong growth in both exports and business investment over the past year, the rise in production employment has been concentrated in four industries: computers, fabricated metals, machinery, and transportation products.
"As the economy continues to transition from housing and consumer-lead growth to investment and exports lead growth," Huether said, "I expect this growth in production employment will continue in the months ahead."
"U.S. manufacturers already face higher costs than our major trading competitors. Further rate increases would exacerbate the problem by raising the cost of capital at home and making U.S. manufacturers less competitive globally. In an effort to keep positive economic momentum on track, the Federal Reserve made the right call in bringing their longest run of interest rate hikes in recent history to an end."
Exchange Rate Movements Are Starting to Have an Effect
June marked the eighth consecutive month in which U.S. exports of manufactured goods grew more rapidly than U.S. imports of manufactured goods, according to NAM. Exports of manufactured goods were up 13 percent over June 2005, while imports of manufactured goods were up nine percent.
As a result, the U.S. deficit in manufactured goods has stopped increasing, and has been stable over the last six months or so. On a seasonally adjusted basis, the June 2006 deficit in manufactured goods was at an annual rate of $511 billion – exactly what it was in June 2005.
"Because imports are so much larger than exports, it takes awhile for faster export growth to begin shrinking the deficit," said NAM Vice President for International Economic Affairs Frank Vargo. "While we can expect some bouncing around of the figures, the deficit has definitely stabilized and hopefully will soon show unmistakable signs that it is shrinking.
"The June data continue to provide evidence that exchange rates are beginning to have an effect on U.S. trade," said Vargo. "This appears evident in trade with the European Union (EU) and Canada, both of whose currencies have appreciated significantly against the dollar.
"Reflecting the change in the dollar-Euro rate, U.S. exports to the European Union are up 23 percent over June 2005, while imports are up only seven percent," Vargo said. "As a result, the deficit with the E.U. has been shrinking for some months now. In June the U.S. deficit with the EU was at a seasonally adjusted annual rate of $104 billion, compared to the January rate of $135 billion.
"The manufactured goods deficit with Canada has also fallen," said Vargo. "This reflects the change in the Canadian dollar – a shift which is less evident in our overall trade with Canada because of the huge amounts of oil and gas we import from them.
"As the International Monetary Fund pointed out it its recent World Economic Outlook report, though, the dollar still has to depreciate significantly more from current levels to promote an orderly resolution of global imbalances," Vargo concluded.
Those that Benefit from the System Need to Contribute
The NAM recently criticized statements by a group of advanced developing countries asserting their unwillingness to cut industrial tariffs meaningfully, calling them "anti-development."
"The World Trade Organization (WTO) negotiation is called the Doha Development Agenda (DDA) for a good reason – it is about eliminating trade barriers that hamper global growth and economic development," said NAM Vice President for International Economic Affairs Frank Vargo, who is in Geneva to represent American manufacturers. "It's simple – you cut barriers, you get more global economic growth and more development opportunities; and if you don't cut, you don't get those opportunities.
"But to cut tariffs, you have to go where the tariffs are – and the advanced developing countries – such as Brazil, China, and India – are the ones collecting the bulk of the tariffs around the world," Vargo said. "WTO analysis shows that 70 percent of the duties paid by developing countries are paid to other developing countries – mostly to a small number of advanced developing countries.
"Tariff cutting formulas depend on a negotiated value, called a coefficient, to determine how much tariffs are actually cut," explained Vargo. "The lower the coefficient, the more it cut tariffs. The NAM, the Confederation of European Industry (UNICE), and Japan's industrial association, the Nippon Keidanren, are unanimous in their assessment that a tariff-cutting formula coefficient of not more than 15 is necessary if the tariffs in the advanced developing countries are to come down a meaningful amount," he continued.
"Unless that happens, there will be an anti-development effect, for poor countries will be kept out of the rapidly-growing advanced developing country markets and will be denied new opportunities that would enable them to build their manufacturing industries," Vargo said.
"Sure, if the advanced developing countries open up, American manufacturers will gain – we're going to make a big contribution in cutting our own tariffs, and we need to balance that with meaningful new market access for our companies," said Vargo. "But the poor countries will gain as well, and guess what – the advanced developing countries themselves will gain as they open to each other. That's what makes trade a win-win situation for the world.
"The remarkable thing is that most of the advanced developing countries are either negotiating free trade agreements with industrial countries or have expressed their interest in doing so – meaning that they are willing to completely eliminate their tariffs to us," Vargo pointed out. "This shows they are not afraid of totally opening their markets to us -- so why are they saying it is impossible to do at least some meaningful liberalization in the Doha Round? "I don't get it.
"For advanced developing countries to say, as press reports indicate they did yesterday, that they need a tariff coefficient at least 25 points higher than the coefficient for industrial countries is in a word – 'ridiculous," said Vargo. "There wouldn't be any trade expansion …what they are in effect saying is the DDA means 'Don't Do Anything.'"
"The advanced developing countries have benefited greatly from the global trading system," Vargo said. "The time has come for them to get real and to realize they must now contribute to the growth of that system."
Engler Applauds Ambassador Schwab for Making the Right Call
The NAM recently commended the Bush Administration and particularly the U.S. Trade Representative, Ambassador Susan Schwab, for refusing to agree to an unambitious outcome to the World Trade Organization (WTO) Doha Round of trade negotiations.
"'Doha Light,' in which the United States is pressured to ask for less and to give more is just not acceptable," said NAM President John Engler. "No deal is absolutely better than a bad deal. We must continue pressing for a good deal all around – no matter how long that takes," he continued. "The win-win outcome with market access gains for all is what we have to keep working towards.
"America's manufacturers are very proud of our chief negotiator, Ambassador Schwab, for standing up for trade liberalization and for gains that would benefit all – including the poorest countries," Engler said. "If America, the world's largest trading nation and the country that is at the heart of the global trading system, doesn't press for ambition in these negotiations, no one else will.
"The NAM remains committed to trade liberalization, but it must be a winner for all – not simply a deal in which the United States gives more but doesn't gain access to other markets," he said. "Everyone has to realize the Doha Round is a trade negotiation – and trade negotiations must have balanced outcomes.
"President Bush set the right standard, and Ambassador Schwab made a tough call in the face of European agricultural protection and Indian and Brazilian reluctance to make meaningful cuts to their industrial barriers – but it was the necessary and right decision," said Engler.
"The NAM speaks for American manufacturing in international trade," said Engler, "and we have always insisted that the Doha Round must benefit American manufacturers as well as farmers and services-providers.
"We fully support the decision to suspend the talks until other nations are ready to lower their defensive agendas," said Engler. "We have to keep our eye on the goal of trade liberalization, and we are ready to re-start as soon as there is hope of success."
 
About the Author